►
◄
latest
habitat tv
blog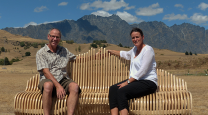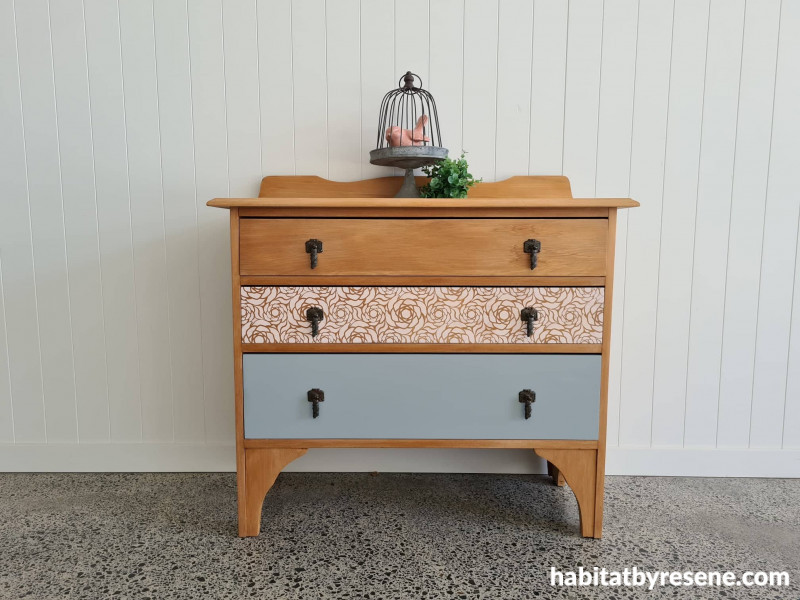 Re-loved: Rescuing pieces of the past
08 Jul 2021
Serial upcycler Sarah has healing hands. Through her business, Re-loved she brings scratched, scarred broken and damaged antique furniture back to life with tenderness and care and Resene paint.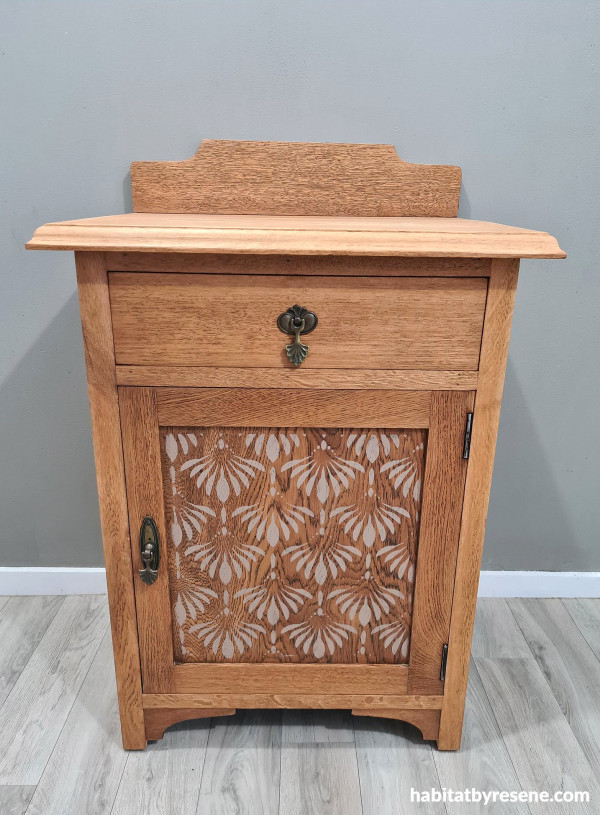 A gorgeous vintage oak cabinet was recently revived with delicate detailing in Resene Donkey Brown.
"There are very few solid wood pieces that cannot be saved. I have had the honour to work on some really sentimental and antique pieces that others would suggest discarding,"
says Sarah, who started her upcycling business five years ago.
"I tend to be attracted to the ugly ducklings; those pieces of furniture that need more restorative work than normal.
"My real soft spot though is for oak timber. I have a penchant for oak dressers and buffets; their grain is just stunning."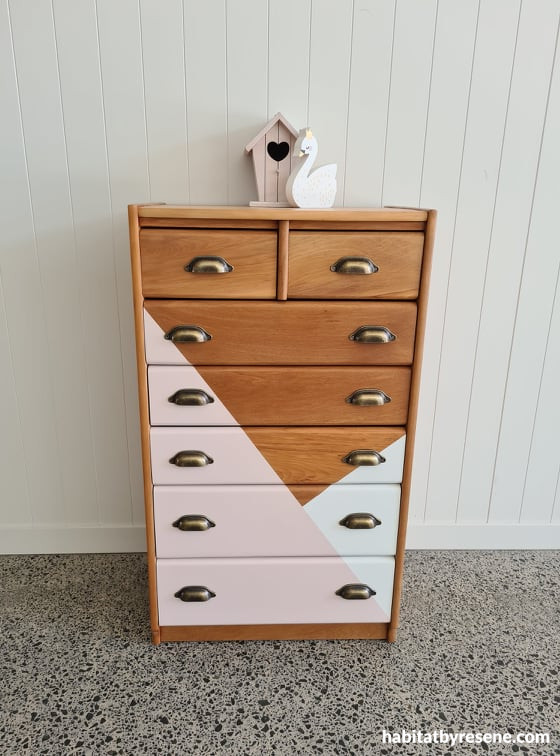 This rimu tallboy has been given a sumptuous makeover with Resene Blanched Pink and Resene Double Black White.
Sarah says she finds inspiration in the colours in an artwork to getting creative with a design to cover damaged timber. For most pieces, Sarah looks deep within the furniture itself: "I want to highlight the character already within them" she says.
Sourcing her solid wood furniture from across New Zealand, Sarah renovates each piece by hand, sanding them back and restoring them with care. "I take pride in not cutting any corners or taking shortcuts in the restoration project," says Sarah. "I only use Resene paints and stains, Resene Lustacryl and Resene Quick Dry primer are my absolute favourite products.
"From the beginning, I wanted our business focus to be on quality. Resene Lustacryl provides a durable finish and doesn't require any other topcoats."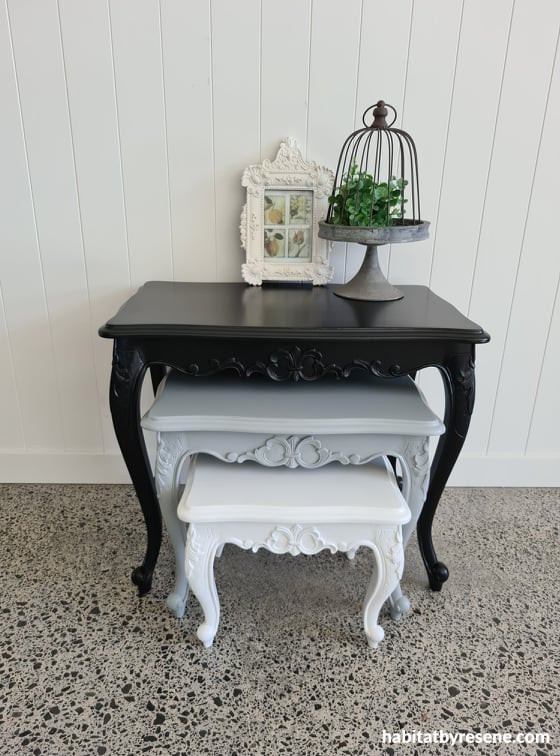 These French Provincial nesting tables are brought to life with Sarah's three most used colours; Resene Black, Resene Stack and Resene Double Black White.
Sarah's latest pieces emerge from her workshop dressed in her favourite Resene colours; Resene Half Robin Egg Blue and Resene Blanched Pink. The crisp painted edges of the decorative stencil work highlight the natural grain of the timber and her pieces become both elegant and shabby chic all at once.
With an array of colours at her disposal, Sarah often opts for a dark and mysterious colour palette featuring Resene Black, Resene Stack and Resene Double Black White. "Resene has such an amazing selection of colours to choose from, I'm certainly spoilt for choice," says Sarah. "My inspiration for colours comes from everywhere.
"The majority of our furniture is completed on a commission basis; so often we discuss colour options with our clients to suit their existing décor."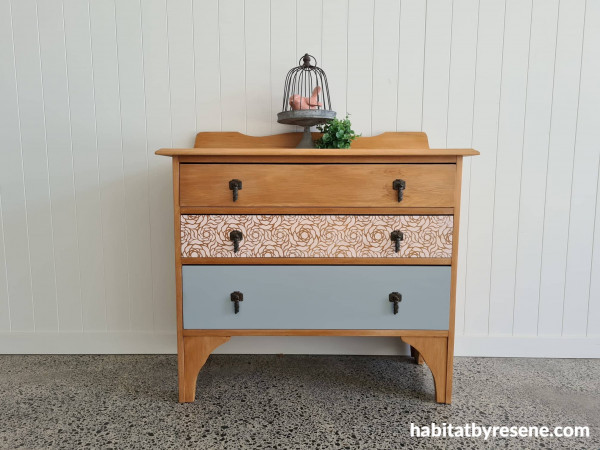 This stunning rimu rose dresser uses Resene Stack on the bottom drawer and Resene Blanched Pink for the rose panel.
For Sarah, quality comes first and design comes second. "My focus is always on the restoration and adequate preparation of a re-loved piece, before the fun aspect of design and flair can be added," she says. "I like to cater for a range of tastes and interiors and there aren't many styles I haven't tried.
"I have certainly created some unique pieces over the years."
For more information, commissions or enquiries on Sarah's work, check out Re-loved's website here or follow Re-loved on Facebook
Published: 08 Jul 2021