►
◄
latest
habitat tv
blog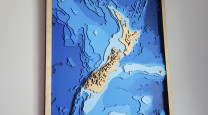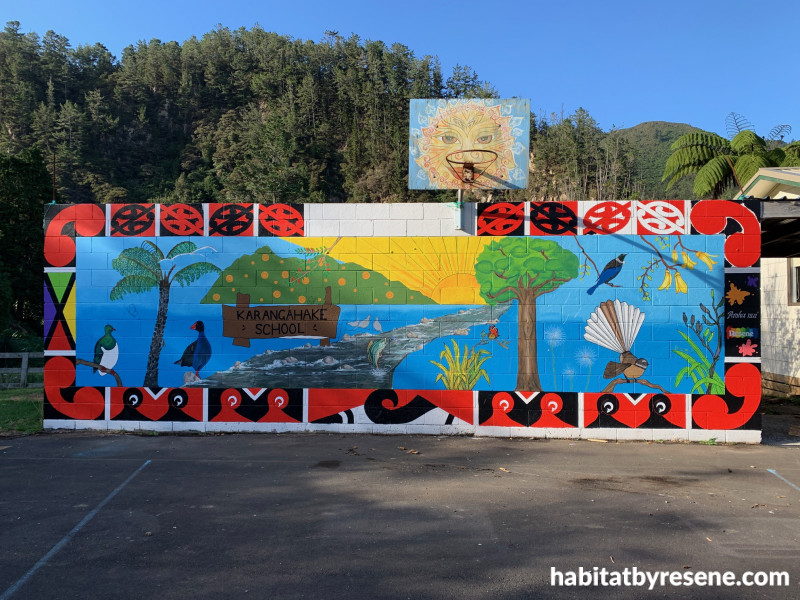 Reader roundup: Bright school murals, Hampton's inspired rooms and drumming with Resene
15 Aug 2023
We love seeing what our readers create with the help of Resene paints and products. We have spotted some great creations from the last couple of months, from freshly painted bedrooms, to sky blue doors and fun ways to re-use paint buckets. Whatever project you're planning, these designs are sure to get you inspired.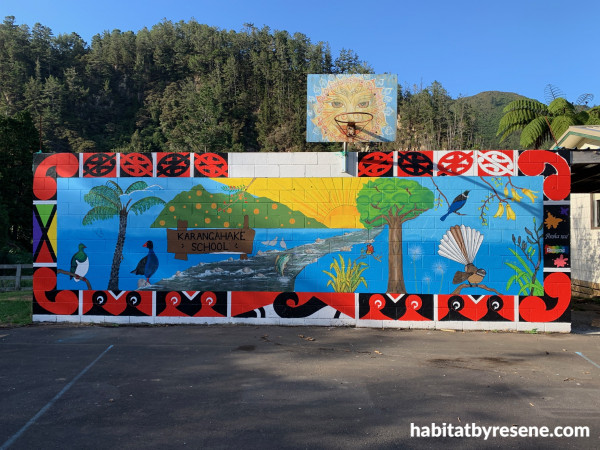 Karangahake School have repainted their outdated school mural. It was a slow job over Covid and having limited helping hands, but one teacher, Trudi Kyd, and three students put a big effort into making their school mural bright again. "The kids came up with ideas of what they wanted to paint but it had to be about our school," Trudi says. "I made a plan from their brainstorm and had them help me paint it." This creative team used Resene Lumbersider Low Sheen paints in a variety of colours. The mural features native New Zealand flora and fauna and represents the school, local community and area of Karangahake.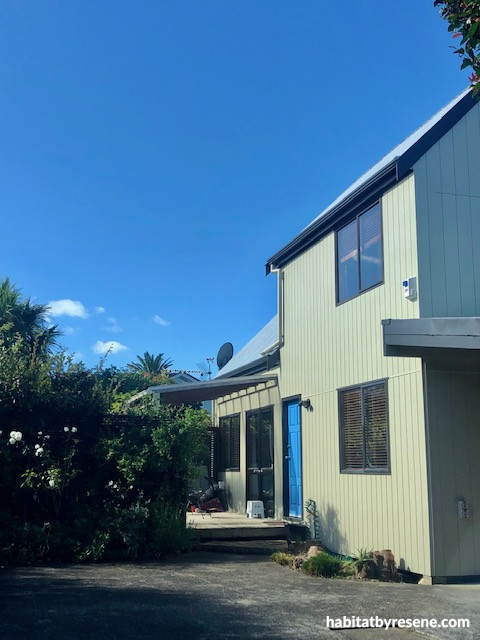 When Lesley painted her home in Resene Eagle, an earthy, neutral green, she realised she would also need a new and exciting shade for her front door. After deciding on blue, she contemplated shades like Resene Subzero, Resene Jordy Blue and Resene Havelock Blue. When seeking advice from a Resene Colour Expert, she learned that perhaps a blue with a green or warmer base would suit her house colour. Although Lesley agreed, she decided to go with her initial choice of a blue that caught her eye, Resene Subzero. I let my wilful side forge ahead with my blue, and look, it matches the sky!" Lesley says. "If I do come to regret my choice, it's not a big deal to change the colour."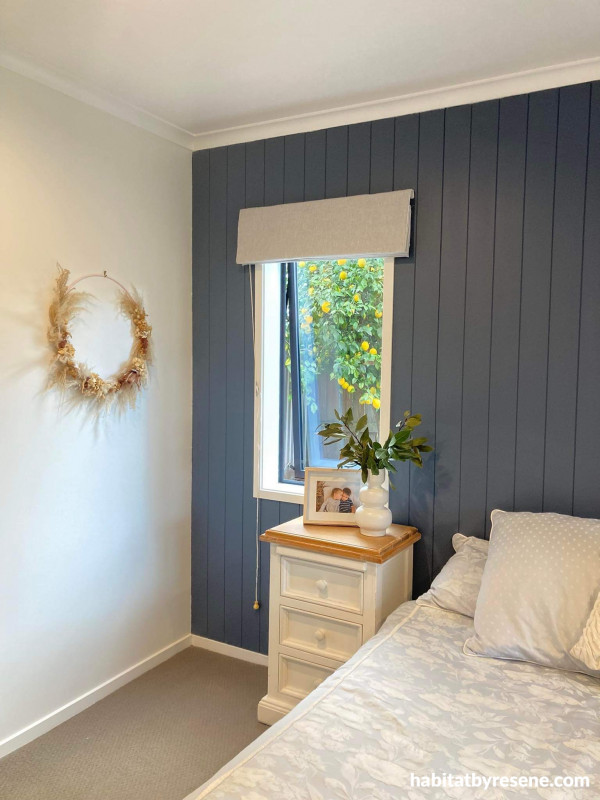 Katherine decided that the master bedroom in her home needed a change. With the dated red and cream colours that dressed the walls before, it was time for something a bit more modern and fresher. Katherine chose Resene Rhino, a smoky grey blue, for the tongue-and-groove feature wall, and Resene Black White for the surrounding walls and ceiling. The result is a stunning new space with a slight Hampton's inspiration.
BioRich is an organic waste recycling company with an objective to capture organic material that would otherwise be wasted or cause pollution and turning it into rich compost. Spotted at their site in Napier, Resene buckets are being reused for kitchen food waste and organic materials. There are many uses for paint pails and buckets, and finding a new life for them means less waste in landfill and pollution. Check out what Biorich are up to, and you might even get some tips: www.biorich.co.nz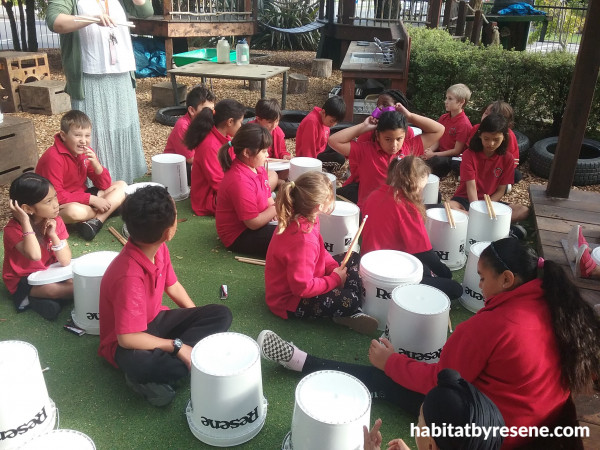 Michelle Adams, a teacher at Waltham School in Christchurch, sought some buckets from Resene to start up drumming as part of music at the school. "Bucket drumming is a very effective way to teach children how to read music and play in a group," Michelle says. "It supports rhythm and timing as well as being fun. Resene buckets were recommended to us as they are sturdy, stand up to the constant drumming and should last many years." The drumming buckets are now available for the whole school to use, around 260 children.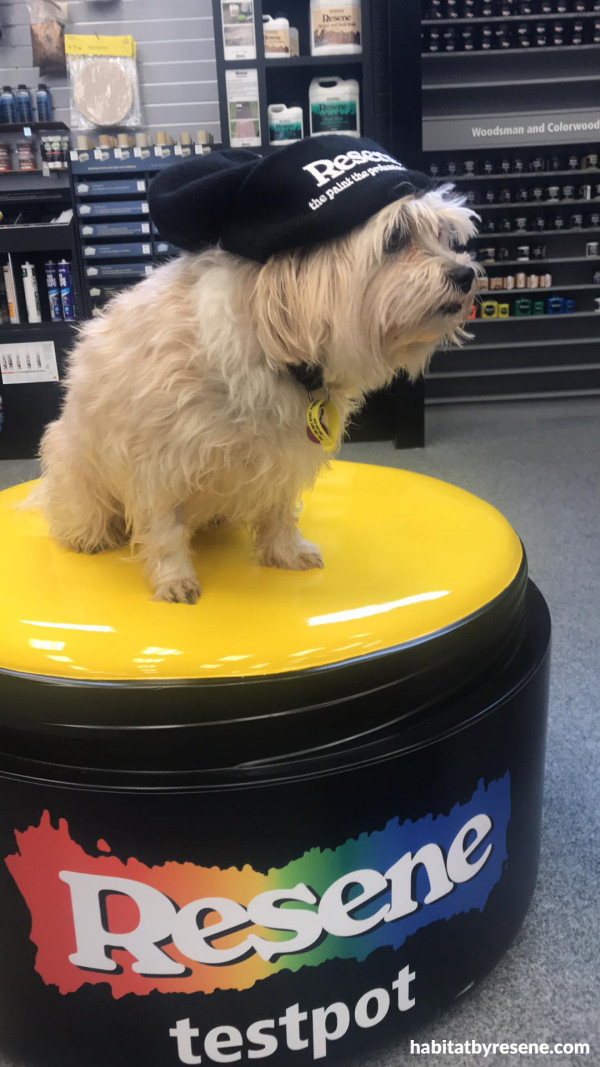 Last but not least, we had to introduce you to Westgate Resene ColorShop's new mascot, Mavis the dog.
Published: 15 Aug 2023