►
◄
latest
habitat tv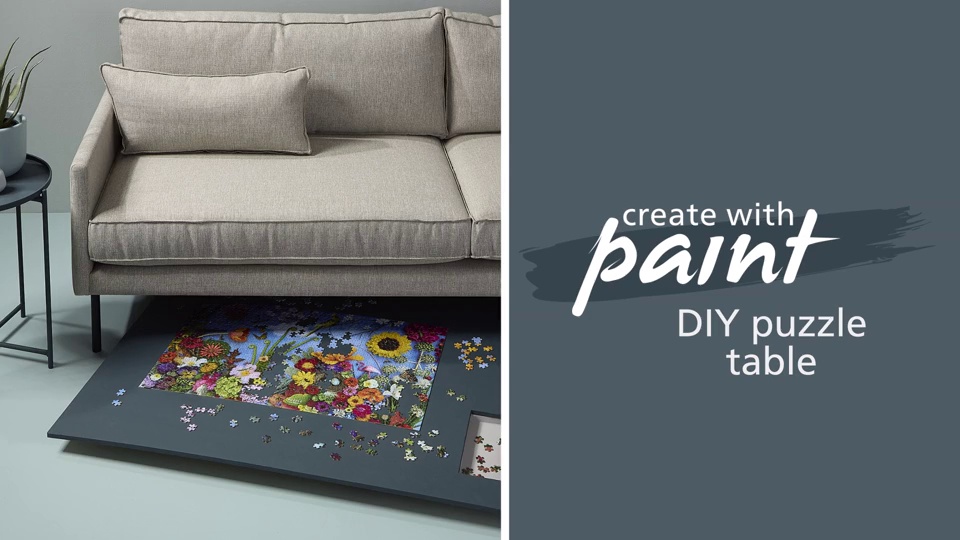 blog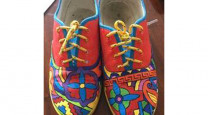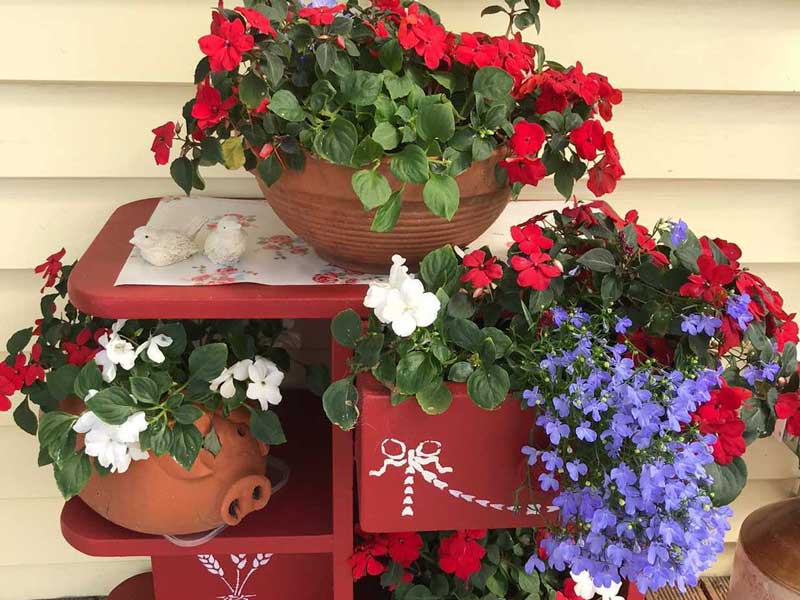 Reader Roundup November 2020 edition: upcycling, art and DIY projects that inspired us this month
26 Nov 2020
With summer just around the corner our readers have kicked into DIY-mode. Here's just a few of the lovely home and garden projects that have caught our eye this month.
Kerbside enthusiasm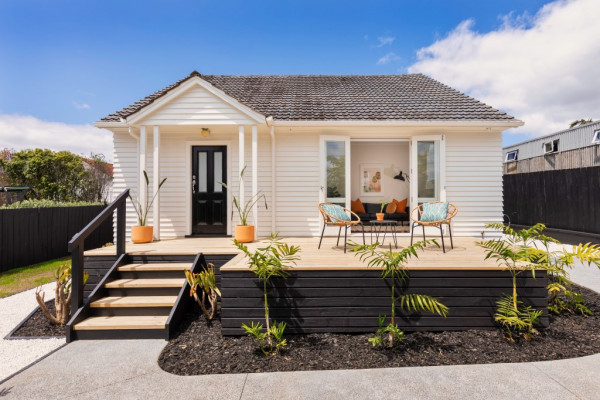 It wasn't an easy decision for Aimee Kay and her husband Martin to sell their Auckland home they nicknamed "The Little Lady". An expanding family meant it was time to put the house they had lovingly restored on the market. The weatherboard exterior is painted with Resene Half Rice Cake and Quarter Rice Cake on the window frames and Resene Black on the front door. The fence is stained with Resene Crowshead wood stain. "We're as proud as punch at how she's turned out," says Aimee. Photo Ann Duncan, follow Aimee on Instagram @bohomeandroam
Red hot upcycling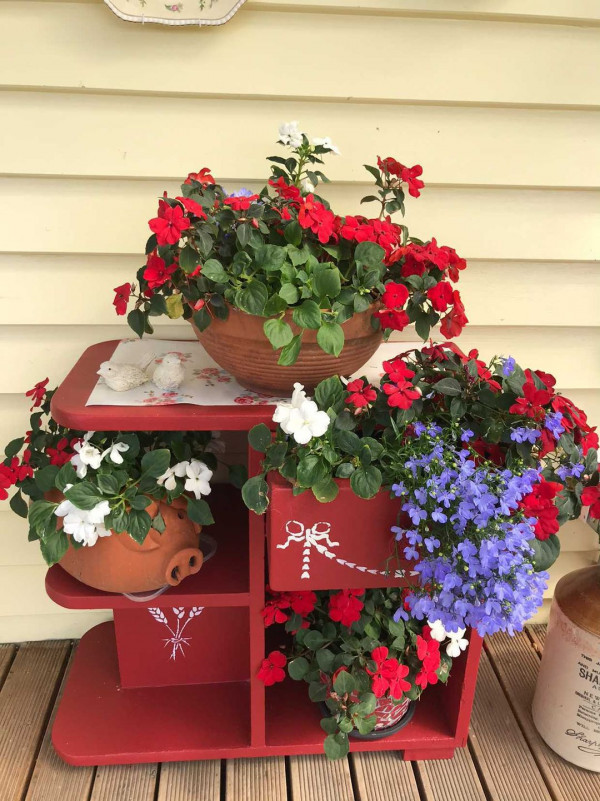 Julie Lealand of Te Awamutu says she has been an upcycler since way back. The only thing she has bought brand new in the past 25 years is a fridge. "I just get so much pleasure from getting something old destined for the tip perhaps and revamping it and giving it a second chance at life," she says.
Recently she transformed a tired purple cabinet she bought in 2016 for $3 into a plant holder using Resene Hot Chile and a garland design using Resene Eighth Spanish White. It's not the first time she's used Resene Hot Chile. Julie has also painted her outdoor furniture in the deep red shade.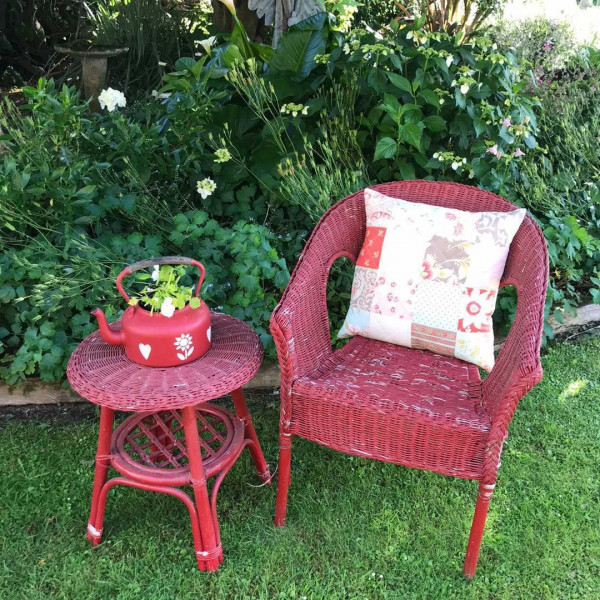 "I love the Resene Hot Chile colour and find it looks great dotted in my garden and really stands out without being too much of a bright and 'screamy' red shade. When I used to open my garden to the public, people would often ask me the colour name. The lady at my local Resene ColorShop told me they couldn't keep up with testpots of it." Follow Julie on her blog Instagram at @mythreadbearlife
Got the blues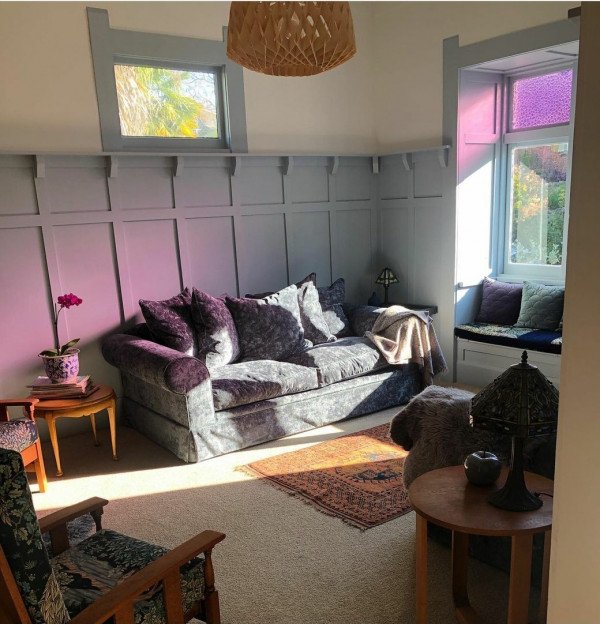 Sarah Clare is in the throes of doing up her "modest 1920s bungalow". Although she says, she has "limited DIY skills but lots of enthusiasm and a little bit of whimsy" we love the way she has used the soft grey of Resene Longitude and Resene Half Black White in her lounge and Resene White on the ceiling. "I love how colour transforms a room and changes with the light," she says. Follow Sarah on Instagram @themodest1920sbungalow
Birds of a feather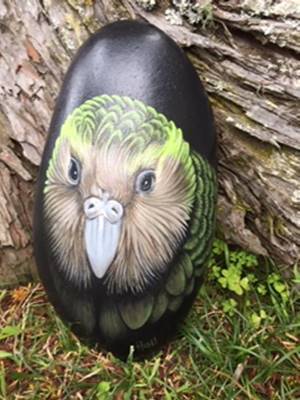 We have birds on the brain following the popular Bird of the Year competition. Gaye Hall painted this gorgeous kākāpō on a riverstone using Resene paints. It won the bird election this year just after she had finished the painting. The rock will be part of the upcoming Lake House Art Centre Members' exhibition. See more of Gaye's work here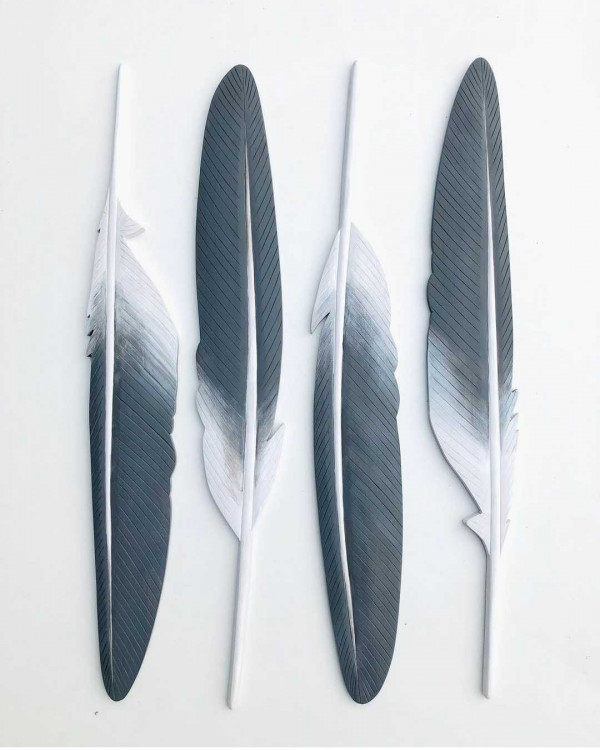 Meanwhile, birds are not a new subject for Opunake artist Claire Jensen. The sculptor and functional designer has created a series of painted wooden feathers using recycled materials.
"I've been using Resene paints for a few years," says Claire. "I'm using Resene Lustacryl Black and White applied in thin layers. They're not intended for outdoor display, however!" We love her toroa/northern royal albatross feathers. The endangered seabird came in just behind kākāpō in second place.
See more of Claire's work at www.clairejensenart.net and on Instagram @claire_jensen_art
Time for an outdoor clean up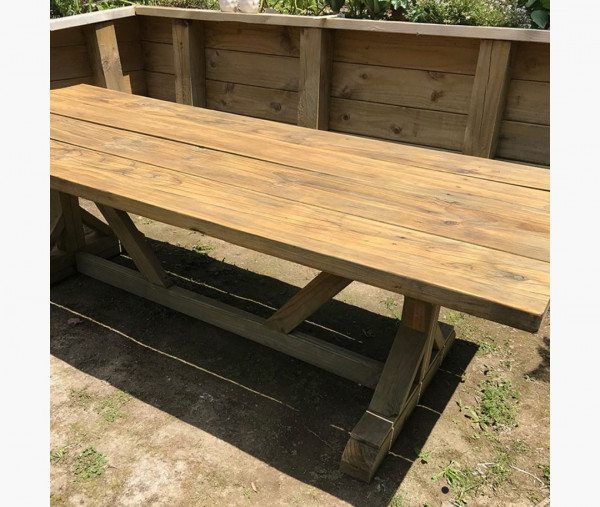 Blogger Carol Karl has been busy refurbishing an old outdoor table ahead of summer. "The table gets a lot of use in the summer months and it was time for refresh using Resene Furniture and Decking Oil, "she says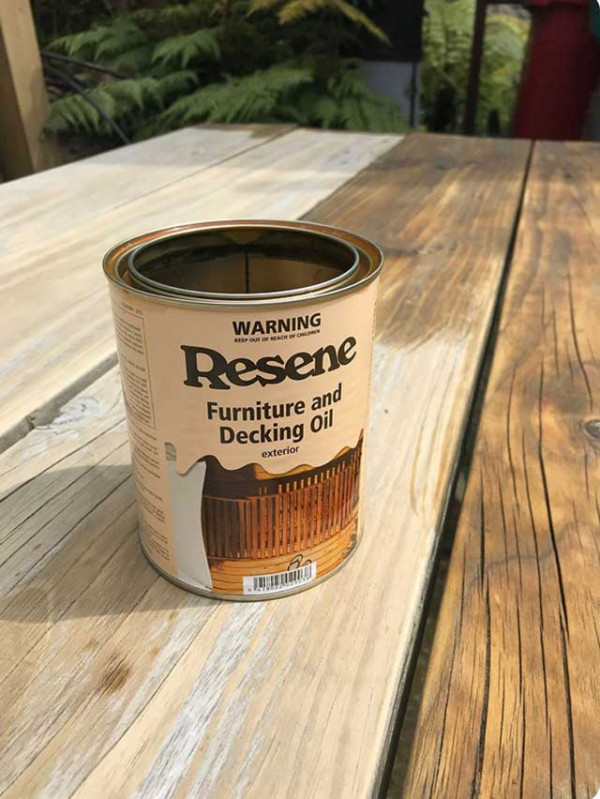 Carol washed and sanded down the table before applying two coats with a brush. Now she's finished on the table she's eying her outdoor chairs for her next project. Follow Carol on her blog or on Instagram @snapareallife