►
◄
latest
habitat tv
blog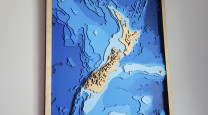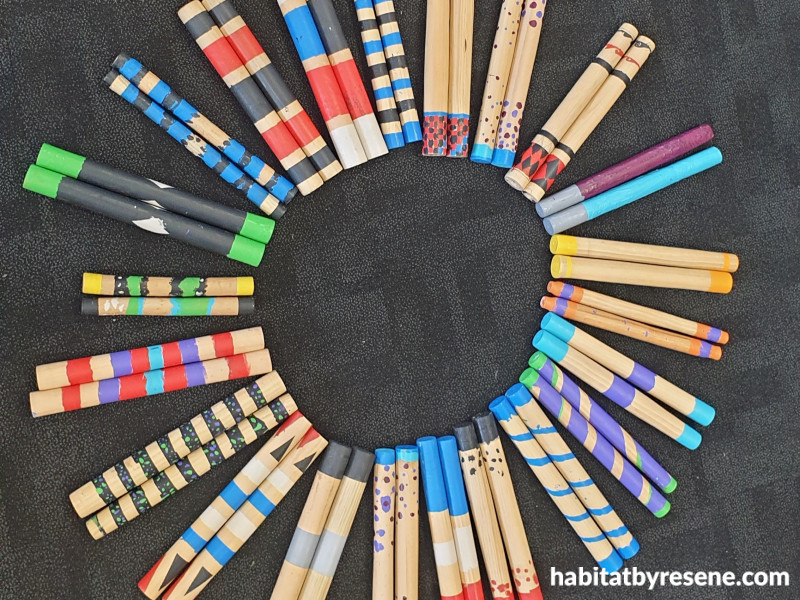 Reader roundup: Refreshed exteriors, colourful music and crafty umbrellas
28 Sep 2023
From community pool murals to new modern exteriors and music that keeps on giving, our readers have been very creative and busy over the past months. We love to share what you have been doing with Resene paints and products, so remember to keep sending us your DIYs and creative adventures – you might just brighten someone's day and inspire them to pick up a paintbrush themselves.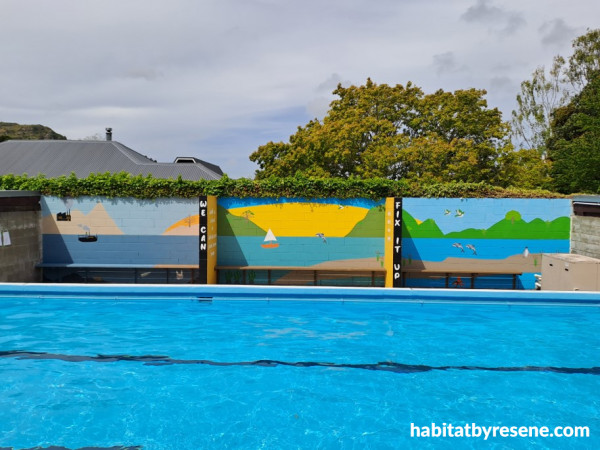 This mural design was created for a community swimming pool by the students at Governors Bay School. The mural, called 'Fix it up', is about raising awareness about climate change and includes quotes from a song the students made together. A key message that the school wanted to share is that they have hope. That, as the species who created the problem, we also have the opportunity to be the ones that can fix it up. The mural is painted in Resene Afterglow, Resene Gold Tips, Resene Bilbao, Resene Dingley, Resene Picton Blue, Resene Anakiwa, Resene Jetsam Brown and Resene Black.
"Climate change is a really big thing for everyone, and we believe that it is important that the people in our community know what is going on. Our mural will help raise awareness about sea level rise in our bay." - Yr.8, Governors Bay School.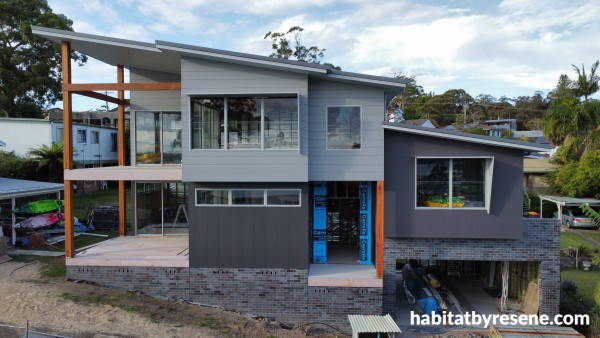 Troy from New South Wales sought advice from Meryl Southey, a Resene Colour Expert, to choose the right exterior colours for his home. He decided to go for Resene Half Bokara Grey and Resene Quarter Bokara Grey on the bottom levels, Resene Concord on the top floor and Resene Triple Rakaia as an accent in two areas. These colours are a stunning contrast to the surrounding landscape and have created a modern home that will stand the testament of time. "The scaffolding is finally down and I couldn't be happier with the exterior colours," Troy says.
If you're unsure about what colours to choose for your home and need some advice, Ask a Colour Expert online yourself.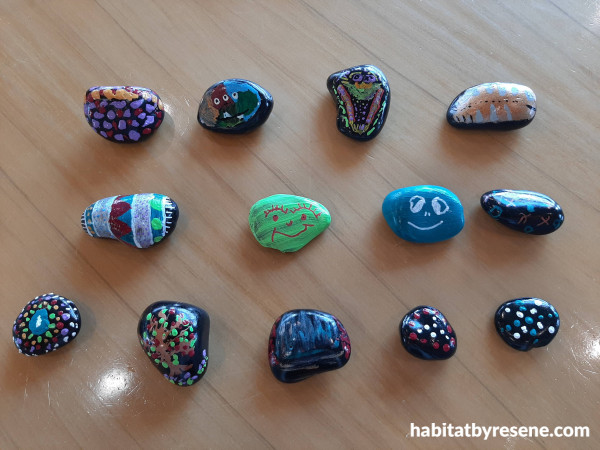 These rocks were painted using various Resene testpots. Painting is a great mindful activity, and with so many Resene colours, a few testpots will go a long way during a creative art session like this.
"This was a painting session with our day stay patients from Arohanui hospice," says group coordinator, Faye. "Some of the rocks were painted for Māori language week, others for remembering the Queen. It has been lovely hearing and sharing in conversations and memories over the creative painting activity. One of the rocks is an 'Armstrong Siddeley' car, the patient and his wife talked about having bought their vintage car when their youngest daughter was born and the car has remained in the family ever since and will continue part of family traditions."
A teacher from Taikura Steiner School in Hawkes Bay came up with a creative way to bring some joy and colour back into the lives of the children who were affected by the cyclones. The children had made their own rākau sticks and the children have now made them bright and colourful by using an array of Resene testpot colours. The rākau sticks are not only a great therapy tool for the children, but they also acknowledge Te Ao Māori, the benefits of music and art, as well as becoming a gift that will be passed on to other classes to enjoy over time.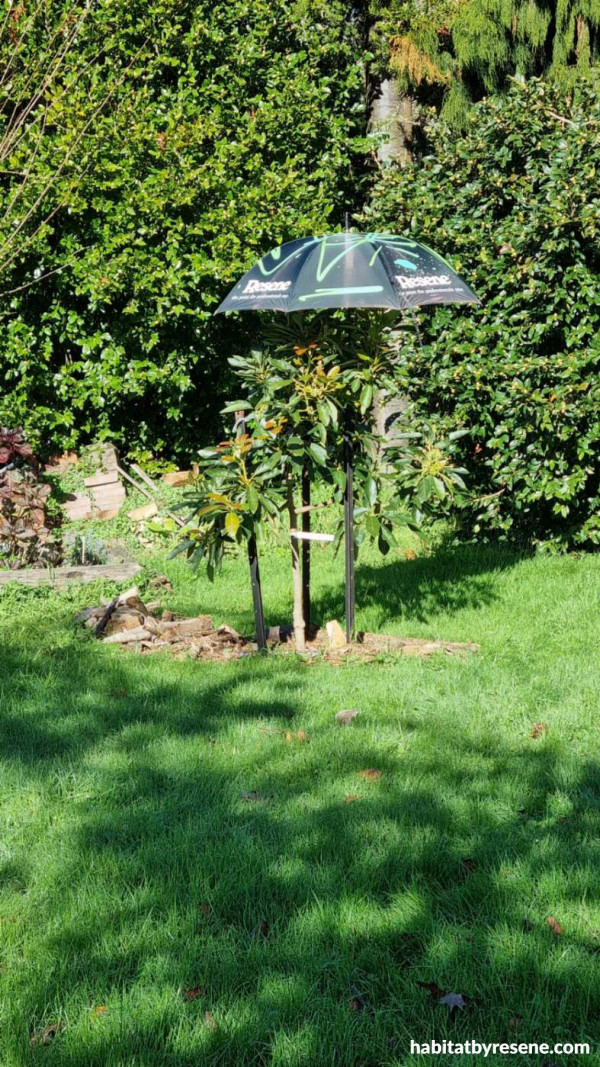 Lisa shows us another use for a Resene umbrella, protecting your avocado and fruit trees from the nasty frosts!
Share your projects using Resene with us – we'd love to see them! Email us at [email protected]
Published: 28 Sep 2023