►
◄
latest
habitat tv
blog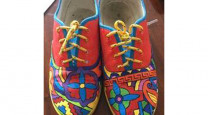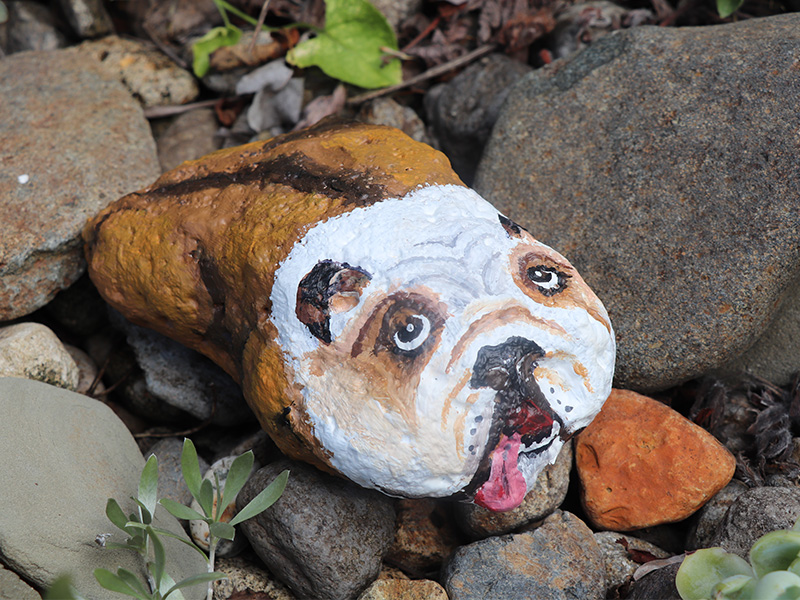 Readers' Roundup
01 Aug 2019
We know it's going to be a great day whenever we arrive to find our inbox full of a bunch of new projects submitted by our readers showing creative ways they have used Resene paints and colours. We hope these might be just the inspiration you need for your own projects.
Full spectrum stump
Part-time artist Esther Stevens doesn't limit her creativity to canvasses—she paints fences, mirror frames and even corrugated iron. Recently, she found an old log that was lying around the house that she figured could do with a bit of colour. Out came her box of Resene testpots, and on went a rainbow starburst.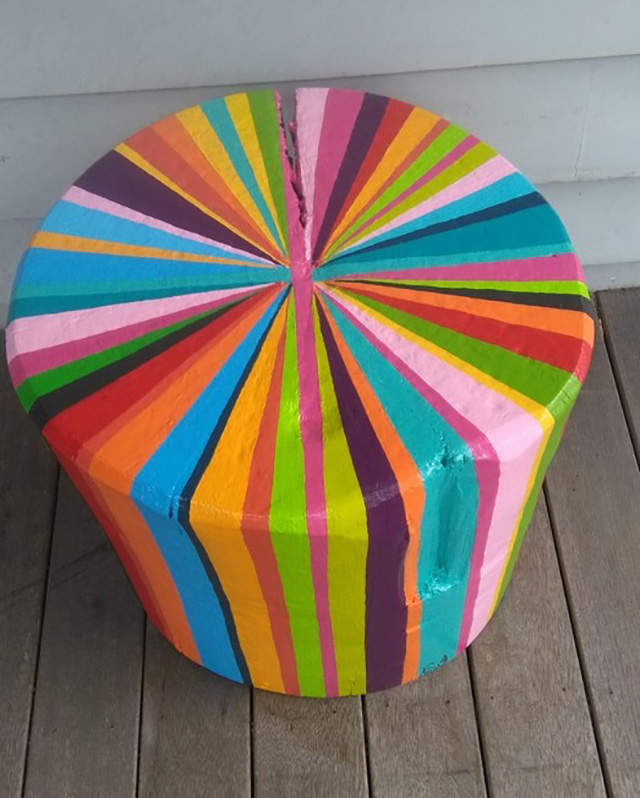 Treasure hunt
Carolyn Howden has also been making busy use of her Resene testpots.
"I was inspired by some children's work, painting rocks," she says, "then leaving them on the beach for other children to discover, and re-hide. What a wonderful game! I painted a collection of monarch butterflies and lady bugs, then some children helped me add to my collection. Some ended up as gifts – others are treasured gifts from the children to their mothers."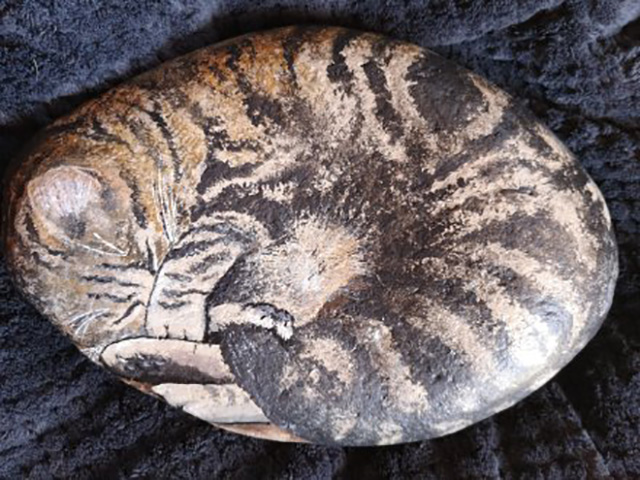 But then, Carolyn took a trip to the zoo and found even more inspiration.
"The rocks, of varying shapes and textures, dictate what animal will emerge. Carolyn says that she applies an undercoat before painting and then uses Resene Lumbersider to add the colours so that she's confident her creatures could stay in someone's garden for many years to come – bringing delight to the children who discover them.
"I only need such small amounts of paint," she says, "and the colours blend very easily to give the exact colour I want. The drying time is also quick, meaning I can build up features, textures and character, very quickly. I have only spent about $30 to get a good selection of base paints – they all wash out in water and the paint is safe to use indoors. It's a great winter's activity."
Top tip: Use Resene Quick Dry as an undercoat. It comes in a range of sizes, including a small 80ml size ideal for small craft projects like this.
Super dad makes super mural
Illustrator Robert Barnes has a seriously lucky son. His dad painted this incredible Marvel mural in his room using Resene paints. Fittingly enough, the wall behind it is painted Resene Surrender.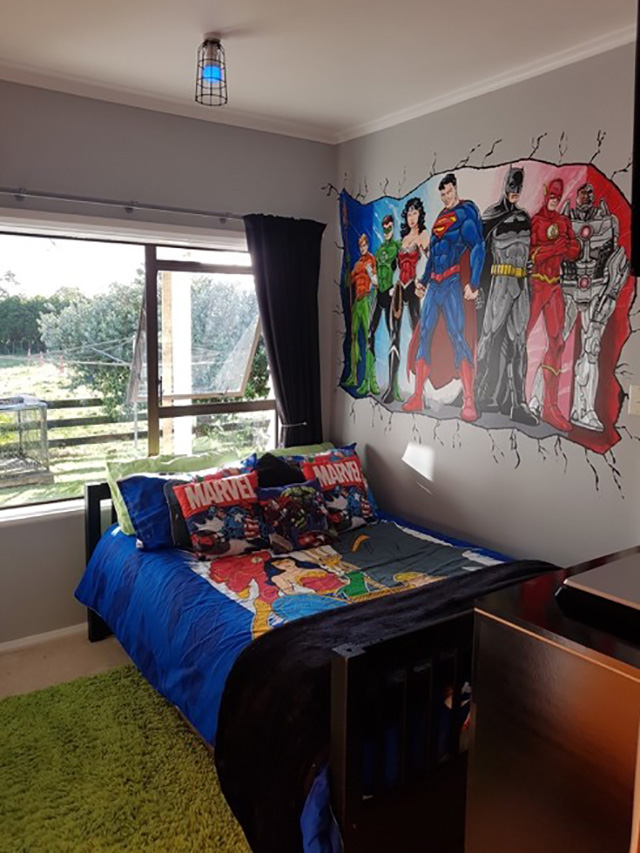 The best news? Robert is available for commissions. Check out his website and drop him a line.
Do you have any bright ideas or colourful projects to share with us? Send some snaps of projects you've created using Resene products to [email protected] or tag us @habitatbyresene on Instagram – and be sure to let us know what colours you've used!
special thanks to Esther Stevens, Carolyn Howden and Robert Barnes