►
◄
latest
habitat tv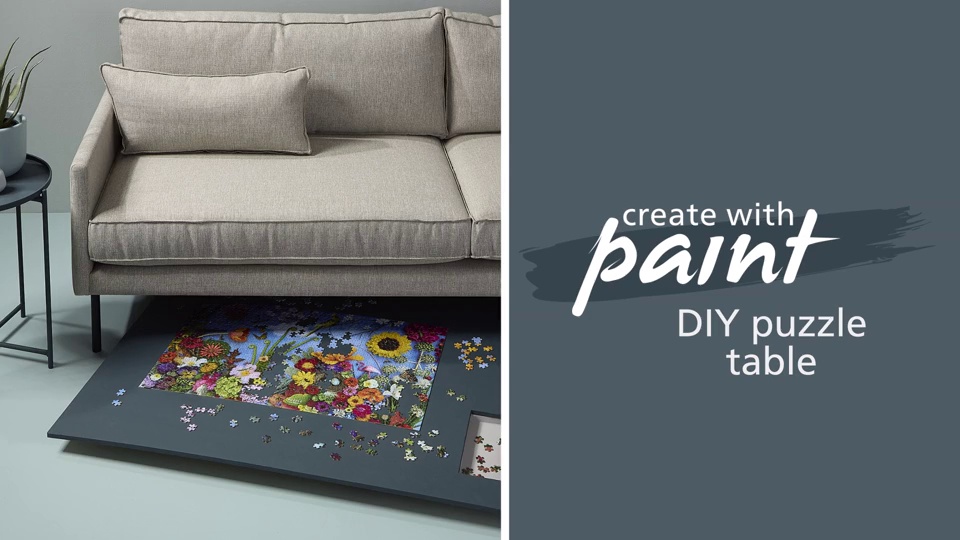 blog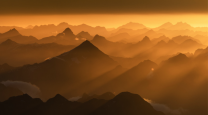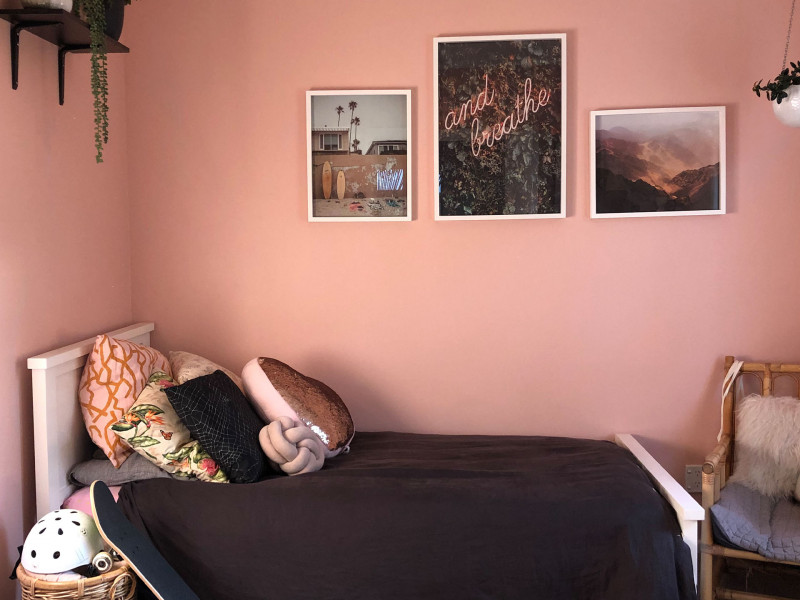 Reader's Roundup: June 2020 Edition
08 Jul 2020
Yet another month goes by and your creativity continues to inspire us. We've rounded up a few reader projects that really wowed us this month.
Maungatapu School's colourful tyre project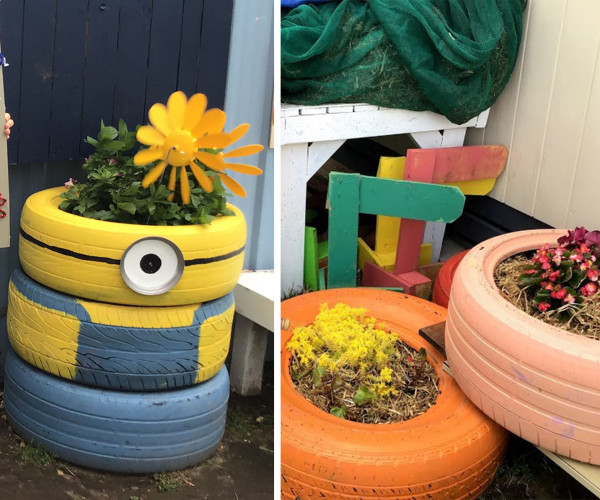 Resene Turbo and Resene Bermuda Grey bring to life this Minion-themed three-tyre plant pot, while Resene Tangerine and Resene Waxflower are joined by more pops of colour from potted plants.
With paint supplied from Resene, Whaea Yenda and Room 23 from Maungatapu School transformed their school garden with colourful tyres.
These clever students selected a range of bright and fun Resene colours, such as Resene Tangerine, Resene Waxflower, Resene Turbo, Resene Havelock Blue, Resene Wham and Resene Roadster to transform car tyres into colourful plant pots. One clever project saw three tyres stacked to become a Minion plant pot!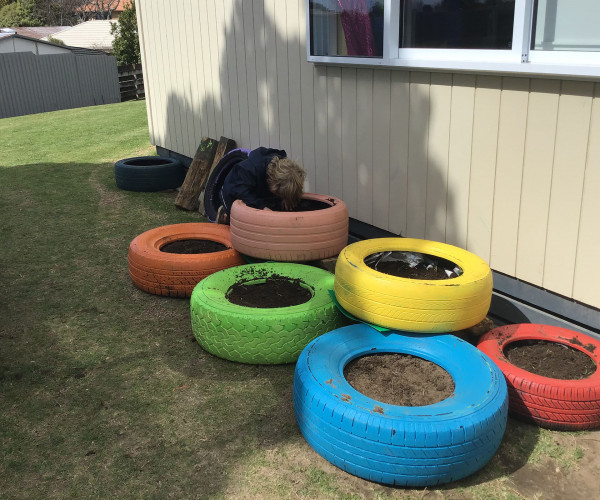 Colours like (from left to right) Resene Tangerine, Resene Waxflower, Resene Wham, Resene Turbo, Resene Havelock Blue and Resene Roadster have transformed these ordinary tyres into colour plant pots.
Bella's nature-inspired flat lays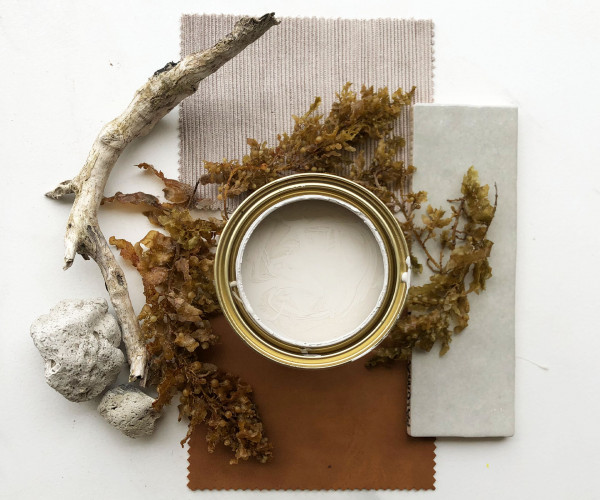 Resene Merino is the perfect pair with colours such as the ginger-brown of Resene Desperado and the slightly softer grey-brown of Resene Eighth Malta.
Interior designer Bella from Little Sanctuary Interiors is constantly inspired by nature in her work. So much so, that her nature-inspired flat lays often make their way onto her Instagram account. "I look for materials that have fallen on the ground or need pruning; a flower, branch or washed up bit of seaweed," she says. "And then I figure out which paints team best with them, followed by the fabrics."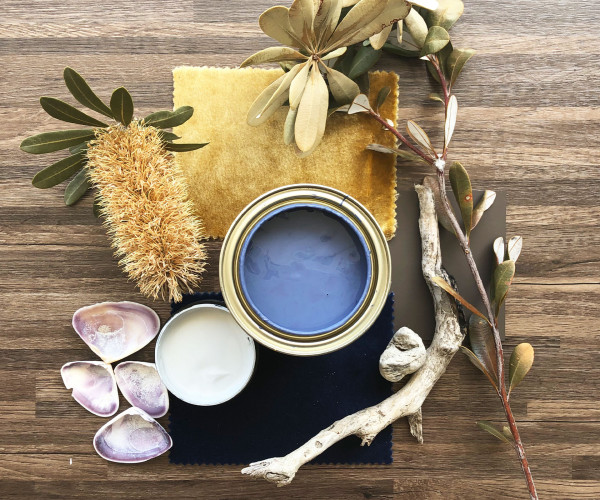 Bella was inspired by the Australian wildflower Banskia for this flat lay. The warm mustard-gold pairs beautifully with soft blue Resene Delta Blue.
Bella says she finds the process of creating flat lays really therapeutic, "I might spend an afternoon creating a few if I have new sample pots and some fabrics to play with, I'm in my happy place when I'm creating them," she says.
If you're looking to try out a few yourself, Bella has some good advice; "less is usually more, a simple background, natural light and beautiful paint colours with natural elements are always a lovely way to bring the concept together."
Sarah's perfectly painted pots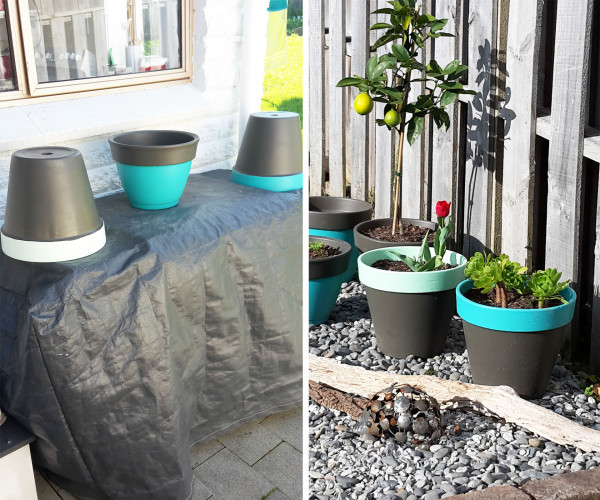 Sarah gave her terracotta pots a smart new look with Resene Triple Masala on the base and trims in Resene Java and Resene Chinook. Use Resene Aquapel & Terracotta Sealer as the first coat inside and out as it helps improve water resistance.
Sarah gave her terracotta pots a smart new look with Resene Aquapel & Terracotta Sealer and Resene testpots in Resene Triple Masala, Resene Java and Resene Chinook. A brilliant project idea anyone can do at home – all you'll need to do is pick up a couple of Resene testpots in the colours of your choice. We love how the sweet green of Resene Chinook contrasts with the dark red flower in the pot.
Poppy's peachy pink Resene Sakura bedroom

In Poppy's beautifully styled bedroom, Resene Sakura is matched with Resene Alabaster ceilings and trims with accents of black, grey and beige, like Resene Black, Resene Quarter Gravel and Resene Wafer.
Resene Sakura was the perfect choice for eight-year-old Poppy's bedroom. Interior Designer Kelly says she chose it because it was "warm and luxurious and creates a lovely, relaxed and upbeat atmosphere."
When paired with Resene Alabaster windows and ceilings, the peachy blossom pink of Resene Sakura really makes a standout feature. Kelly has also used plants, textured linens, cane and moody prints to create a little oasis for Poppy.
"It goes with all her favourite things, her black linen duvet, her favourite cane chair and her salt lamp," says Kelly.