►
◄
latest
habitat tv
blog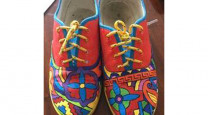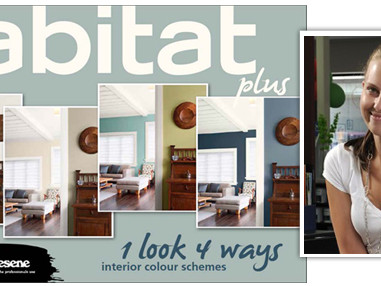 Resene colour consultant Nikki Morris
06 Aug 2014
Many of us have a room or space in our home that we spend hours, weeks and sometimes even months pondering what on earth we can do to make it amazing, different and unique. Wouldn't it be wonderful if we could see that space in different schemes, before we bought the paint?
Well, you can. I recently helped put together the Habitat Plus interior colour schemes book to inspire you with a mix of colours and different ideas. We took various rooms that have featured in Habitat magazine, then virtually painted them with new schemes to create different moods and styles.
Approaching this book project was a bit daunting at first. I had to come up with three different colour schemes for each of the 22 rooms – that's 66 colour schemes! There were also many factors to take into account – how many of the schemes should be challenging, how many should be safe, how many should reflect trends that, while current today, might be gone tomorrow? A good example of this is the use of coloured ceilings. It's a very on-trend look but for how long? Feature walls are another decorating device that tends to wax and wane, so how many of those should I include in a book that will have a fairly long shelf life?
Sometimes, my original choices just didn't look right once the rendering experts had done their work, so it was back to the paint charts to modify the schemes. You might think that choosing all of the trim colours alone might be tough, but thanks to the wonderful Resene Whites & Neutrals range there are many, many 'whites' to choose from.
The range of paints and colours available to you is amazing and versatile when it comes to updating a look or refreshing an entire home, so don't limit yourself to just the walls. Add a splash on your bookshelves, dining chairs, coffee table and even bath tub! Be creative and risk trying something unique and different. You never know, you may just create the next leading trend!
It's vital you love the colours you choose to live with, but I feel the most important things to think about when repainting a room is how you use the space and if the colour is suitable. Consider the space, and think about how you will style the room – this will help you confirm and dismiss colours from your palette and perhaps use them in another way.

See our latest excerpt from the Habitat Plus interior colour schemes book. The book is available free at your local Resene ColorShop and selected Resene resellers.