►
◄
latest
habitat tv
blog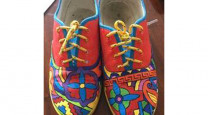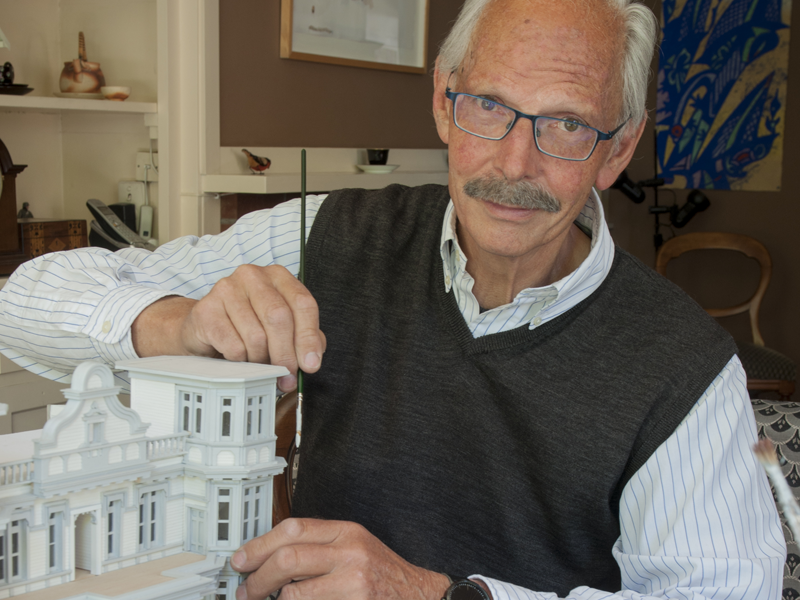 Richard captures memories from models
13 Jan 2016
Richard Gardiner's tiny replicas of houses that often no longer exist, carry a weighty task on their small roofs. "Often there is an emotional response when people come to pick up the model of their house," Richard says. "People may not realise how much of a memory-bank their house has been, until they're confronted with the exact tiny replica. This is particularly so when they've lived there a long time and milestone family events have happened there."
Richard carefully fashions – from photographs or architectural plans – houses and buildings in miniature, as a precious and precise memento for his clients. Then paints them with Resene testpots.
The Canterbury earthquakes were the trigger to Richard's career taking such a model-making turn. Owners of condemned houses have made up much of his client list – around 55 models to date. Others are developers who want to show potential clients scale models of imminent structures.
Richard retired from his Head of Art role at Burnside High School at the end of 2010, between the two most devastating earthquakes, and took up his model-making mantel.
Richard's web site says it all; 'Scaled Down. Your world in miniature.' Because each model takes several weeks or months to complete, he likes to have a couple on the go at once.
As with all of his miniature projects, Richard will complete the house with the correct exterior paint colours and finishes, which he sources from Resene. "I can get absolutely any colour or mix from Resene. If they can't find a particular shade then nobody else can. They'll readily make the perfect mix."
Richard plans to continue with his finely crafted, architecturally fascinating work "for as long as the demand's there." In a very real way he's helping home-owners to unlock and preserve an important piece of their personal histories.