►
◄
latest
habitat tv
blog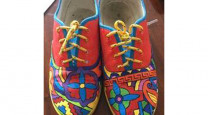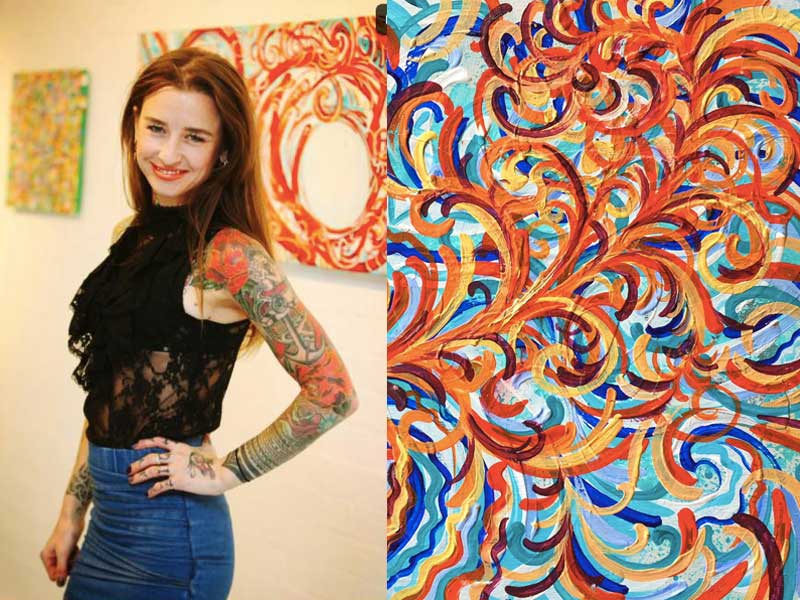 Rikki-Jean gets creative with colour
07 Jun 2018
Whether she's painting on canvas or tattooing clients, Auckland-based artist Rikki-Jean Croad has a bold and bright approach. The Auckland native creates a form of visionary art, painted using Resene testpots and full of vivid colour. She tells us more.
How has the style of your pieces evolved?
My art has evolved from using Resene paints primarily – knowing that I can pick up a brush and have the best quality and full spectrum chromatic scale at hand is paramount.
The flow of inspiration for me always comes from the colours I want to utilise in a painting. Many of the concepts of colour sequences derive from contrasts in landscapes that I have seen over the years travelling the world, in particular the vistas of the Mediterranean Sea, its land and architecture.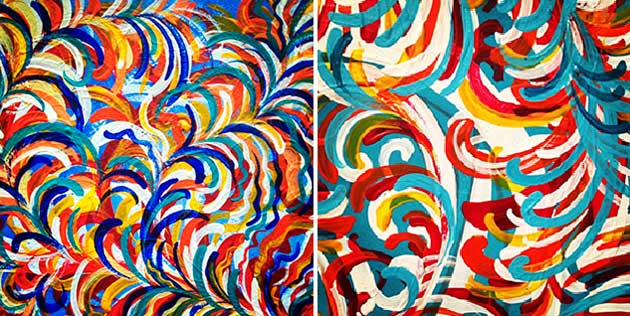 Two artworks by Rikki-Jean Croad
What has influenced your work?
Nature and colour, with their cascading variety of inspiration – the contrasts, depth and continuity.
My main influences artistically are Gustav Klimt, Egon Schiele, Leonardo da Vinci and Vincent van Gogh.
How do you incorporate Resene products and paint into your work?
I love Resene paints and that's all I use. As far as I am concerned, it's the best paint in the world.
Do you have a favourite piece?
I love them all for different reasons, as they give me different sensory experiences and feelings.
And a favourite colour?
I am attracted to reds, oranges and terracotta tones coupled with teals, blues and aquamarines. My favourite Resene colours are Resene Allports and Resene Spanish White – however, I do love them all!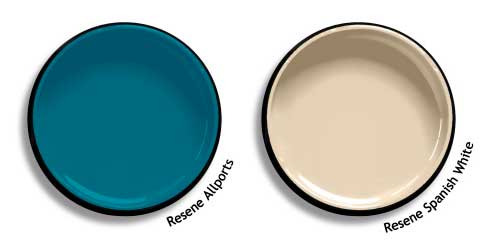 See more of Rikki-Jean's artwork at www.rikkijeanart.com, on Facebook and Instagram.