►
◄
latest
habitat tv
blog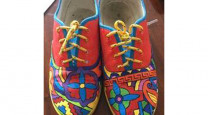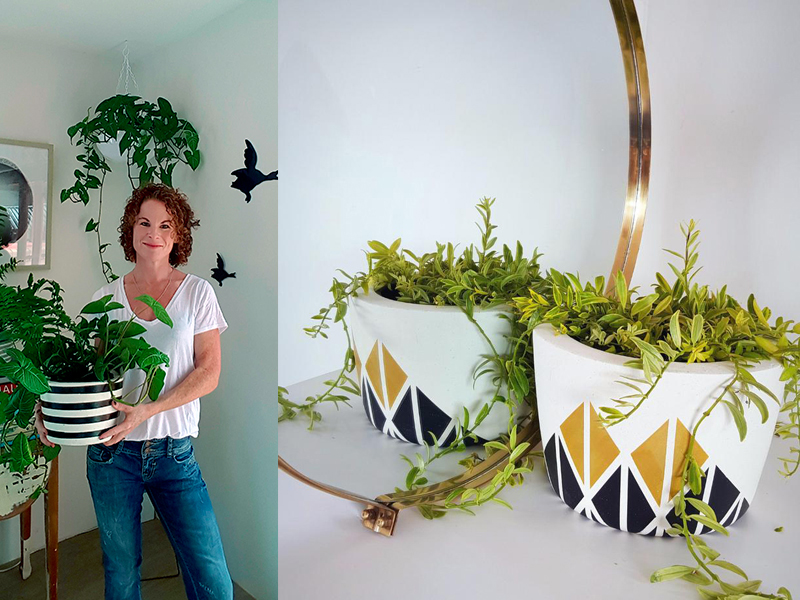 Sally's recipe for design success
26 Apr 2018
In a former life, Sally O'Brien was a chef. She's now swapped the pots and pans for paintbrushes, creating design and interiors studio Chalk Design, where she creates trendy decor, handmade and hand painted in her studio. From concrete and leather door stops to stripy planters, products are decorated in Resene paint and have gathered quite a following with home decorators.
Sally tells us more.
Tell us a bit about yourself and your work.
Chalk Design really began as a hobby making hand poured and painted concrete pots for friends and family in 2015. It grew steadily from that point and the range expanded to include other home decor items.
I was a chef for many years after I left high school and creating something by my own hand for others that can enhance lives and encourage happiness is a big part of who I am. Chalk Design has been a natural progression and a perfect vehicle to do something creative and work from a home studio.
This gives me the flexibility to still be a mum and raise our two little boys. I won't say it's always easy but it is so rewarding and I love that I can create something that others will cherish and appreciate.
How has the style of your pieces evolved?
I quite often make comparisons between making concrete and baking (having been a chef for many years). It is a real science and sometimes it just doesn't work out so there has been a huge amount of trial and error.
My pieces have evolved and definitely become more refined over the past couple of years; yet what I love about concrete, hand finishing and painting is the imperfect beauty of it, so I've never set out to create pieces that are 'perfect' and no two will be exactly the same.
What has influenced your work?
Our distinctly Kiwi approach to indoor/outdoor living, our love of the coast, and the natural beauty and colour all around us. I find the earthiness of concrete lends itself so well to our environment. It fits right in and is the biggest influence. Simplicity and functionality play a big part.
How do you incorporate Resene products and paint into your work?
Chalk Design concrete from the very beginning has been finished with Resene paints. I love the depth of colour and the longevity. I hand paint each and every design myself and finish them with a Resene UV sealer which protects the paint and gives the concrete a beautifully smooth finish.
Do you have a favourite piece?
It's hard to choose between the leather handled doorstop and the striped marble concrete cone – they are polar opposite to each other in regards to appearance and function.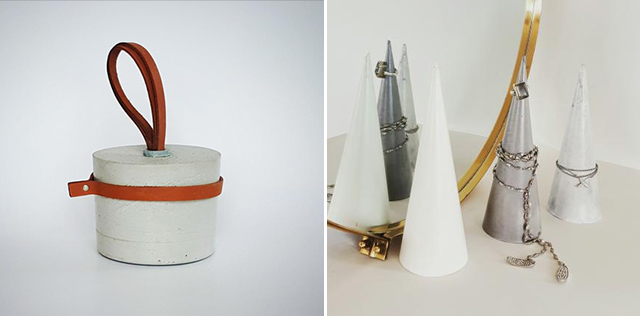 I love that from a seemingly industrial product such as concrete you can create something with beauty and softness like the cone. The doorstop is just so gorgeous too, solving a problem of the slamming door and looking amazing at the same time! I love working with the leather too.
And a favourite Resene colour?
There are too many! I'm loving Resene Ziggurat and Resene Retro right now. I'm definitely also a major sucker for a monochrome combo. Resene Sea Fog and Resene All Black are stalwarts on many of my Chalk Designs... as well as my home.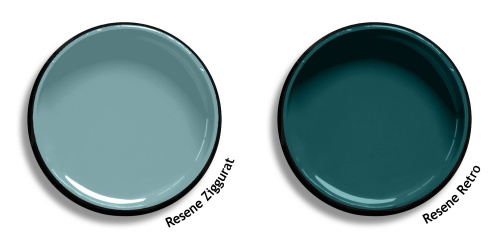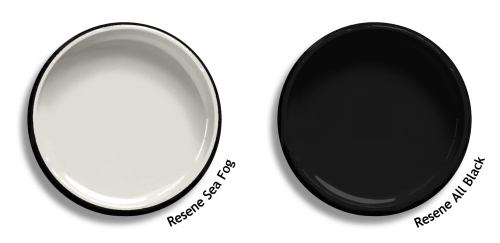 See more products from Chalk Design at www.chalkdesign.co.nz.