►
◄
latest
habitat tv
blog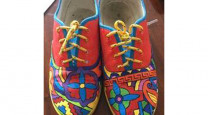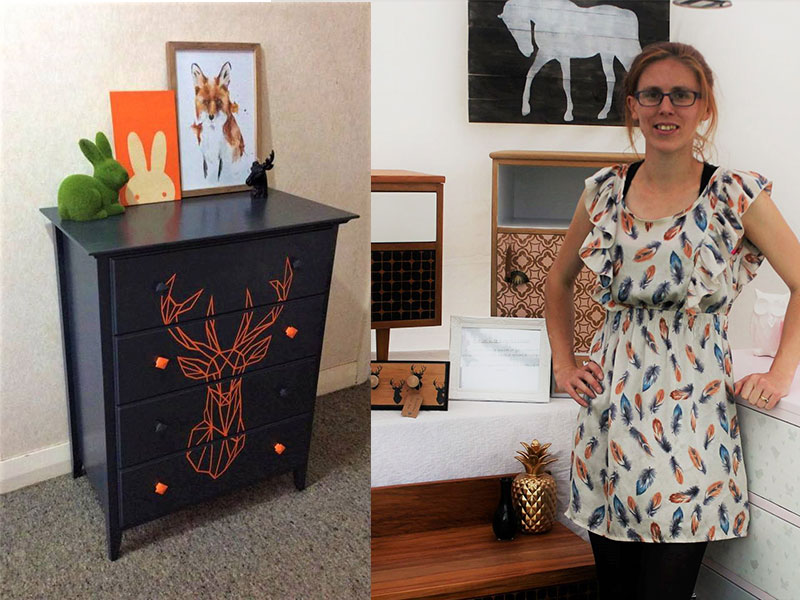 Sarah adds fun to function
04 Jul 2018
Sarah and Ryan Gartner hadn't planned on starting a furniture business but as with many great business opportunities, it was sparked by a personal need. In 2016 after creating some pieces for their own home, they decided to upcycle furniture using Resene paints for others as well.
Tell us a bit about yourself and your pieces.
The furniture restoration fits around work, study and our two young children – power tools are often operating well into the night. We often make the timber the key feature, enhanced by designs and colour. We like our pieces to be functional yet fun! It is a passion now though and I am constantly looking for inspiration for new pieces!
How has the style of your pieces evolved?
To begin with, the designs were certainly more restrained as I tend to be a perfectionist at times and like things to be symmetrical. But our designs have become bolder and we now cater for an array of aesthetics and interiors.
What has influenced your work?
The biggest influence would be our love for restoring native timbers – there is nothing better than stripping back layers of old paint to reveal beautiful timberwork underneath. But design ideas come from everywhere – the strangest things will provide inspiration for a piece!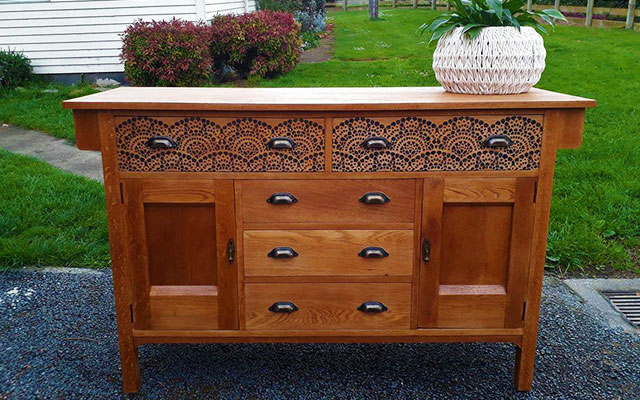 How do you incorporate Resene products and paint into your work?
At Re-Loved we only use Resene paints, varnishes and primers – we have found that other brands just don't compare to the quality and durability of Resene. Plus, we just love the extensive selection of colours available!
Do you have a favourite piece?
Now this is a tricky one – I love so many of the pieces we have done! If I was to have one in my house though it would be this white mahogany lowboy finished in Resene Green Mist. This style of lowboy is very popular at the moment and provides great storage too. One of the pieces I had most fun doing though, was this eye-catching geometric stag tallboy (above) – we don't get to use colours this bright very often!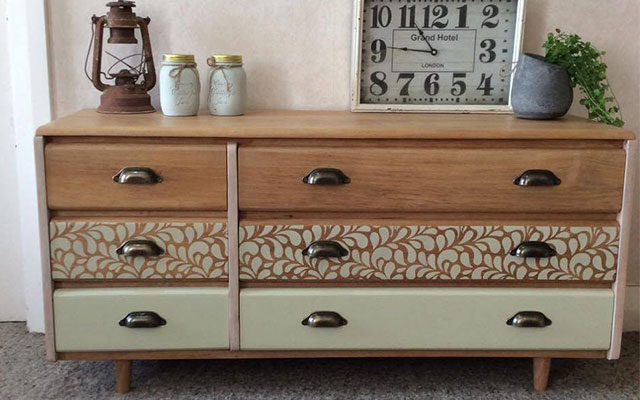 And a favourite colour?
Resene Riptide – just love this bold mint and it never fails to impress!
We use a lot of greys and find that Resene Stack and Resene Surrender are perfect complementary shades for many other colours.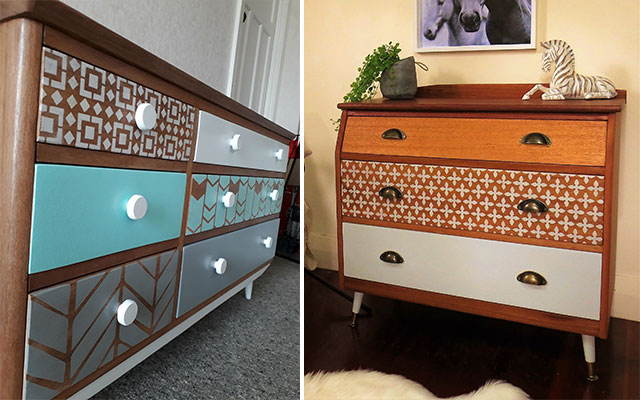 For more of Re-loved's work, see the Facebook page.