►
◄
latest
habitat tv
blog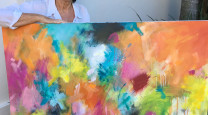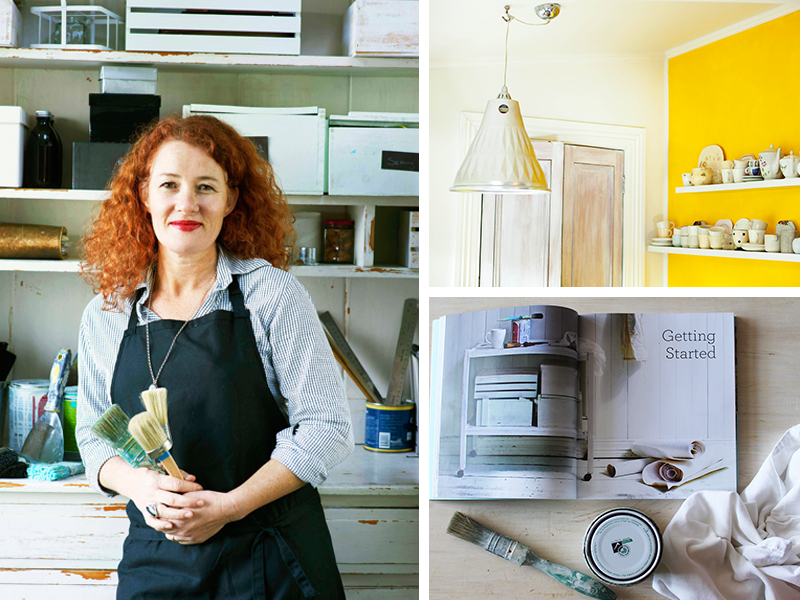 Sarah shares a passion for upcycling
27 Apr 2016
Stylist, author and upcycler Sarah Heeringa talks about a kinder way to decorate.
Tell us about your current ventures.
Living in an old wooden house with a large (and slightly shambolic) garden means there's no shortage of possible renovation and upcycling projects to do – inside and out. Once you recognise the potential to reclaim and reuse everyday things, you start to notice free materials on offer everywhere, such as wooden pallets and old bits of furniture on the side of the road. When I see these things I can't help imagining how they might be transformed. One of my challenges is learning to finish one project before starting another!
My book Reclaim That: Upcycling Your Home with Style was published just before Christmas last year. Having been the editor of Good magazine on and off for the past five years, I was feeling ready for a change. I'm still styling some photo shoots and creating regular Resene DIY makeover projects for Good but I'm also embarking on some upcycling workshops and will get stuck into a number of writing and practical projects that have been on the back burner for too long.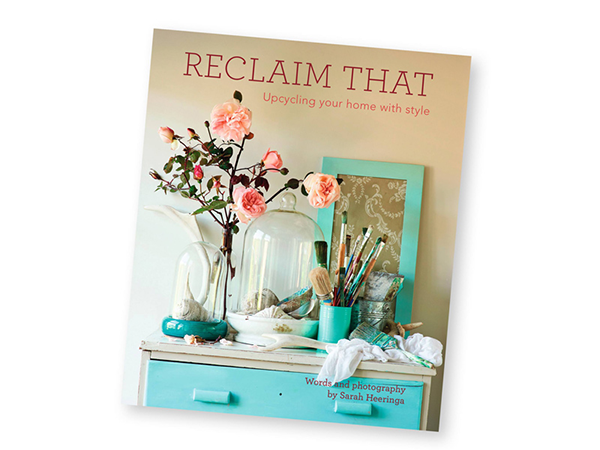 How do you incorporate Resene products and paint into your work?
Many of my upcycling or makeover projects involve Resene paint, wallpapers or other products. It's amazing what a fresh coat of paint can do to give an object a new look. I have also used Resene paints to create backdrops for photo shoots. It saves a lot of time when you can simply pick the exact colour you want from a chart and start painting.
When you put a bit of effort into a DIY or makeover project you want to get a decent result. It's important to use quality materials – to buy tools that will last and to always use a top-quality paint with eco credentials. I'm not a huge fan of sanding or of spending endless hours prepping things, so I really like how Resene paint sticks to surfaces.
Resene Waterborne Smooth Surface Sealer is a handy product to use at times – it's a waterborne primer that can be applied to very smooth metal, coated or plastic surfaces that might otherwise be difficult to paint. I like how most of the Resene paint range is waterborne which makes clean-up easy and eco-friendly. As someone with sensitive skin I also find the paints really skin friendly!
How has the style of your work/projects evolved?
I have edited three magazines over the past decade, and contributed to others, all with small editorial and design teams. Coming up with creative editorial and advertorial ideas, styling and propping photo shoots and working together with talented photographers and designers helps develop your critical eye. I find this has helped make me more observant generally.
Working on the book Reclaim That has also stretched me. There are more than 300 photographs in the book; some are professionally shot, and the remainder were styled and taken by me. I'm not a trained photographer; anything I have learnt is by observing others and through trial and error. There is no substitute for just doing a lot of something to grow and develop your abilities.
What has influenced your work/approach?
I especially like the quote from the UK designer Cath Kidson: "When you're self-taught you always worry that you will be found out." Kidson's autobiography Coming up Roses tells the story of how she created an international brand and how she learnt to trust her instincts and stay true to her ideas. It was at times quite a haphazard path with inevitable mistakes made along the way.
Whether you are a top designer or someone about to embark on your first upcycling project, the key to unlocking your own creativity begins with ignoring the negative voices in your head and just giving it a go.
One of the great things about upcycling is that you don't start with a blank canvas; you start with something that is unwanted by others. This gives you the freedom to experiment and make mistakes. When you get on a roll, one idea can lead to another.
I think it helps the process if you feed your mind with inspiring or dramatic images. I try to spend time looking at beautiful things in nature as well as and the work of great artists and designers, past and present. When things are well designed they have enduring style that is beyond fashion.
Do you have a favourite piece that uses Resene?
My house and garden are dotted with bits of furniture and other repurposed objects that I have upcycled using Resene paints. For instance, we have an old cast-off wooden table that was dull grey and some fairly nasty white plastic chairs. Painting them in a range of fruity colours totally transformed them. I used Resene Spotlight, Resene Dali, Resene Kakapo and Resene Kumutoto.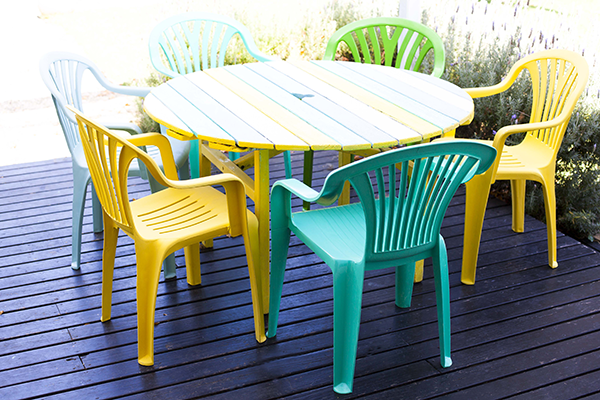 And a favourite colour?
There are so many gorgeous colours all around us in nature. For example, we keep chickens including an Araucana and a little Silkie that lay small eggs with beautiful light blue eggshells.
I find pale teal or duck egg blue to be very restful and think they look great combined with neutrals or other muted shades of blue and green. Our main living room is painted in Resene Scandal with trims in Resene Norway. It's a big room with high ceilings, so using more than one shade of green could be quite overwhelming but instead it has a light and airy feel. The dining table in that room was given a washed paint effect using Resene Milk White and Resene Unwind.
In most rooms I aim for a cohesive look with repeated use of black or whites and neutrals, but I can't help adding dramatic splashes of colour. We have a small dining nook with one bright yellow wall painted in Resene Spotlight. In one bedroom there is a feature wall in vivid green Resene Camarone and another smaller bedroom has a wall in Resene Kumutoto.
I enjoy switching things around – repainting tables, cabinet or other bits of furniture to get a fresh new look. I also like how upcycling is about embracing the imperfection of objects. I find it a very creative and satisfying approach to home decorating.
For more upcycling inspiration go to:
www.instagram.com/reclaim_that
Published: 27 Apr 2016