►
◄
latest
habitat tv
blog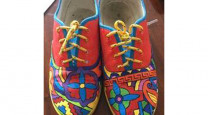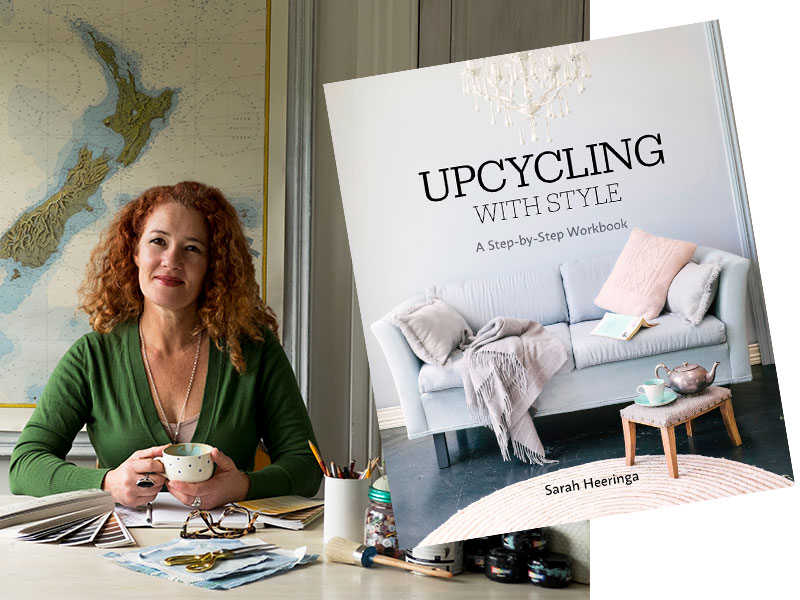 Sarah's stylish new book
05 Dec 2018
Upcycling guru Sarah Heeringa has been busy with yet more creative projects, using paint and other materials to turn other people's unwanted objects into treasures. She shares some of her secrets and shows how to do various upcycling projects for the home in her new book Upcycling with Style.
As Sarah says: "The most interesting and welcoming homes are not made merely through shopping. Creating a home with personal style and a feel-good vibe is not achieved by slavishly following fashion trends. Ultimately, it's more satisfying and the result is going to be more authentic if we can arrive at our own decisions about what we like and how we are going to furnish the spaces where we live."
This book is full of ideas and tips for how to be creative and give your home its own personalised style, with comprehensive step-by-step photographs as a guide to clever project ideas that will help create stylish and unique living spaces.
Here are two of the projects from the book for you to try:
Mid-century modern makeover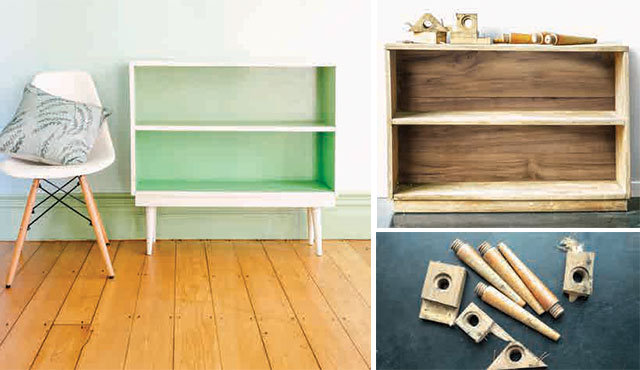 Mid-century modern was in vogue from the 1950s to the 1970s, and remains popular today. This design style is known for clean lines, smooth curved edges and lack of adornment or fancy upholstery.
Thin, tapered or spiky legs made with wood or metal and set on an angle are another characteristic feature. The style is likely to be trendy for a while yet. The designs suit modern apartments' small spaces and incorporate classic shapes.
Look out for retro originals at charity stores and garage sales as you might find a treasure. Or give a nondescript item, such as this bookshelf, a mid-century modern makeover.
Tapered wooden legs can be handmade using a lathe or bought online, either second-hand or new. Sarah salvaged a set of screw-in legs from an old broken sofa, including the original bits of frame with the angled threads. These were attached to the bottom of the shelf. A pastel colour scheme in Resene Half Fossil, Resene Ciderhouse and Resene Good Life completes the look.
Hanging a candelabra chandelier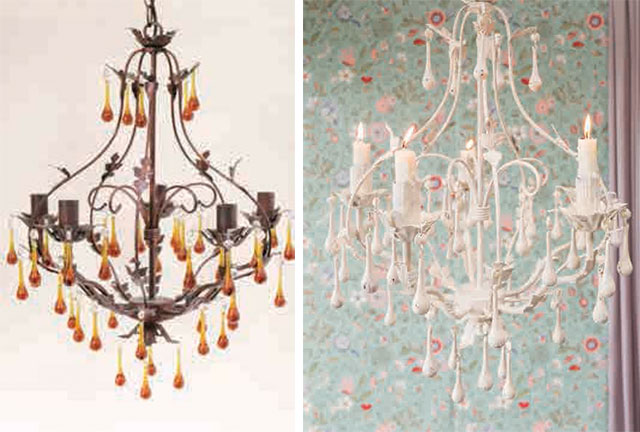 This hanging candelabra was made from an unwanted purple glass chandelier. Old electrical wires were cut off and a chain was added. It was painted white, and hung up before the old sockets were refilled with candles
Extract from Upcycling with Style by Sarah Heeringa published with permission by New Holland Publishers New Zealand.
To be in the draw to win one of Sarah's books, enter here. Competition closes 5pm Sunday December 16.