►
◄
latest
habitat tv
blog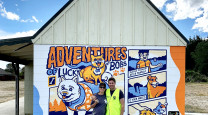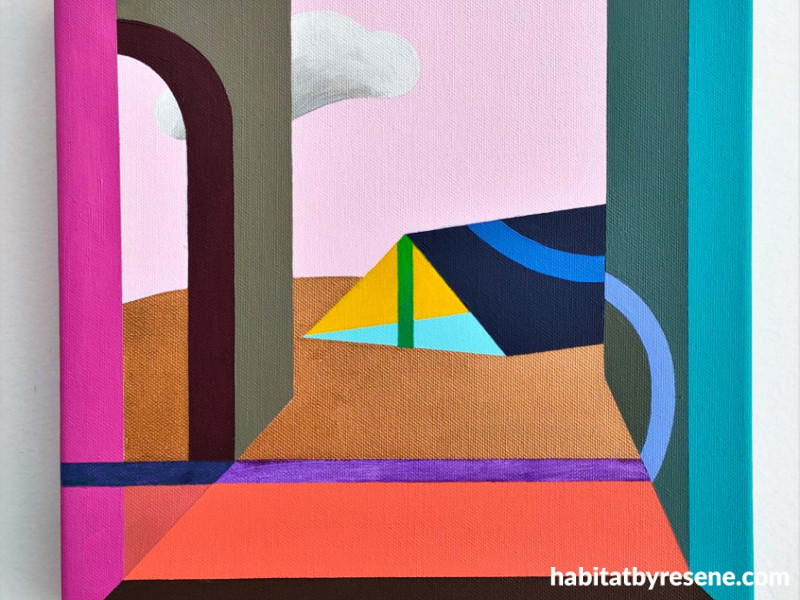 Stop and square: Artist Caroline della Porta colours outside the lines
16 Sep 2021
Artist Caroline della Porta got her start as an illustrator for London newspapers in the 1980s creating fast and furious work for tight newspaper deadlines. More than three decades later and now living in Picton, her work also features paintings using Resene using quite a different style but is still influenced by those fast-paced Fleet Street beginnings. "The print quality was pretty patchy," says Caroline. "So my style had to be bold and eye-catching on the page, using strong line and contrast."
Caroline juggles three part-time jobs to pay for expenses, but says she is constantly immersed in her artistic thinking process.
"As an illustrator, I am inspired by words and concepts, imagining visual ways I can interpret and add to a story or idea," says Caroline.
"Sometimes ideas come through looking at another artist or daydreaming while walking or cycling."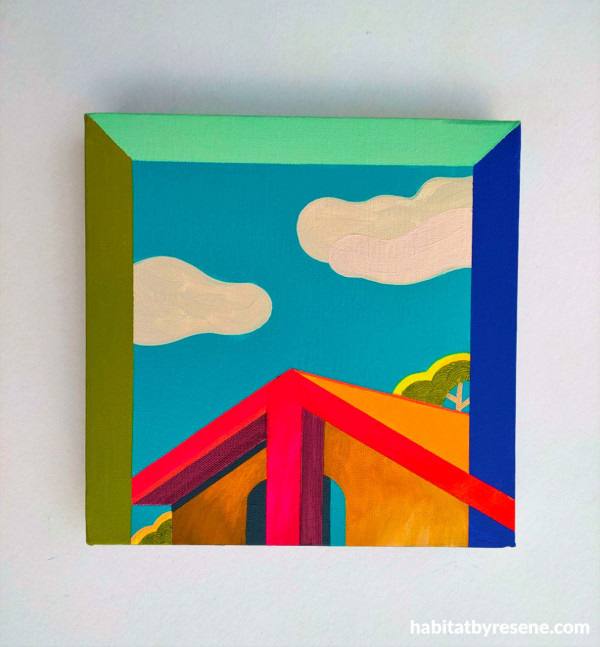 Caroline's 250 x 250mm painting, 'Welcome Home', is filled with brilliant colours, including Resene Havoc, Resene Silver Pearl and her favourite colour Resene Deep Koamaru.
Her paintings emerge from shape and line designs scribbled in her ever-present sketchbook. "My ideas sketchbook is always on hand and I make copious lists of projects 'to be continued'!" says Caroline, who then brings her designs to life using vibrant Resene paint. "Resene testpots are vital to my art practice.
"I love that Resene is a New Zealand company. The staff in my local branch have been so helpful and interested in my projects and I really appreciate the generosity and sustainability of repurposed paint for the community and youth art workshops over the years."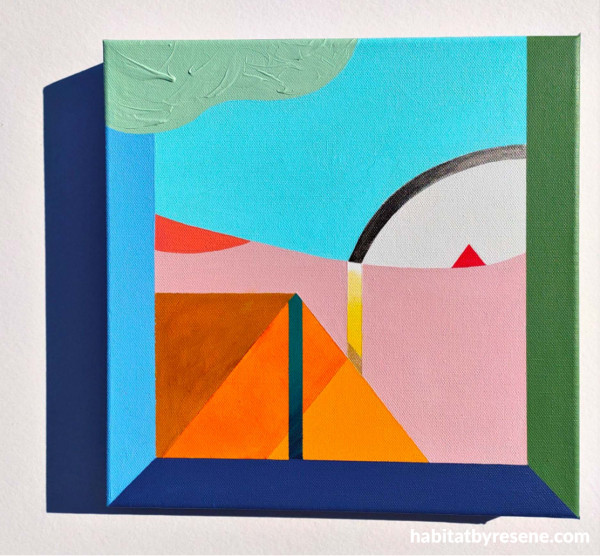 'So glad you're here' is created with a range of cleverly arranged geometric shapes and uses Resene Snow Drift, Resene Laurel, Resene Blossom and Resene Gold Drop.
Her work not only encompasses a wide range of structured acrylic paintings, but Caroline also loves the challenge of expanding her skillset, creating textile pieces and painting large communications cabinets on the streets. Her series, Cover Ups, saw her rescue 1950s and 60s Readers Digest books from the landfill and transform them into works of art with her unique colour palette.
"My colour palette is often inspired by fabrics and fashion designers," says Caroline. "These include Kaffe Fassett, Sonia Delauney and Hundertwasser, as well as street artists and interior designers.
"My current obsession is deep Resene Deep Koamaru, I can't seem to ignore it."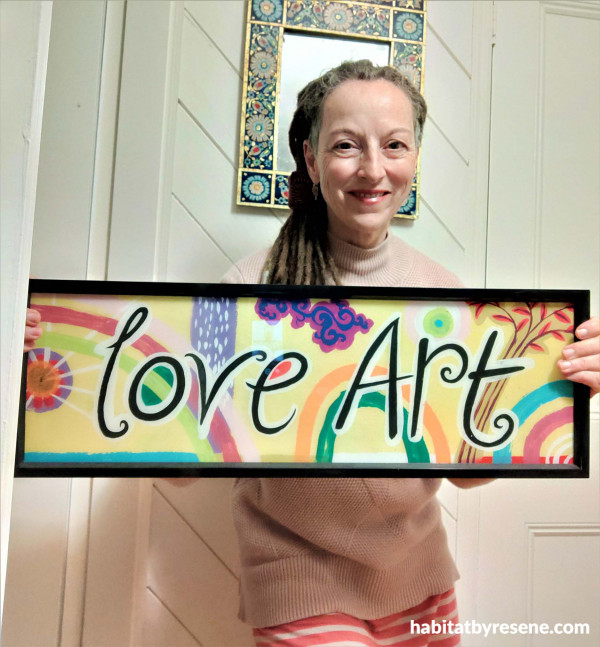 Talented artist Caroline has won multiple awards for her bold and colourful work.
Caroline has been a finalist in the Adam Portraiture Award, Winner of the Telecom Pages Award and the Peters Doig Art Award. Her newest collection of paintings, Friendly Paintings, will be presented at her solo exhibition at Blenheim's The Karaka Kitchen from 17 September – 19 November.
To view more of Caroline's work check out her Instagram or visit her website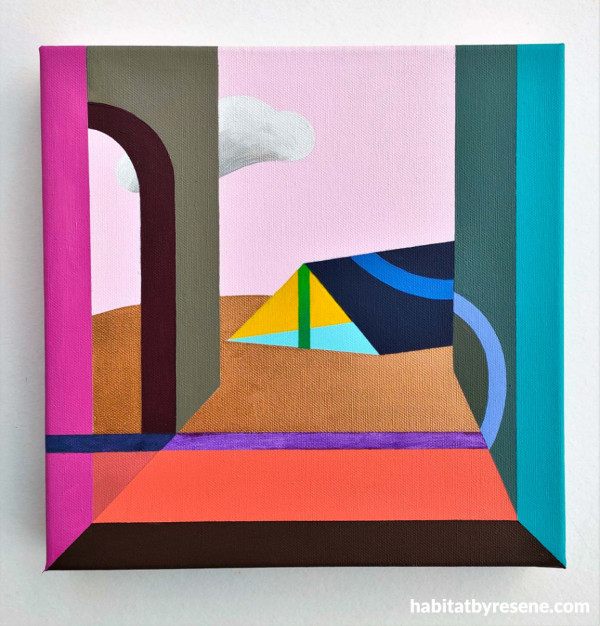 Intricate and detailed, 'Let's not wait too long' is an emotive piece that juxtaposes Resene Hullabaloo and Resene Sassy with muted grey greens such as Resene Panzano.
Published: 16 Sep 2021