►
◄
latest
habitat tv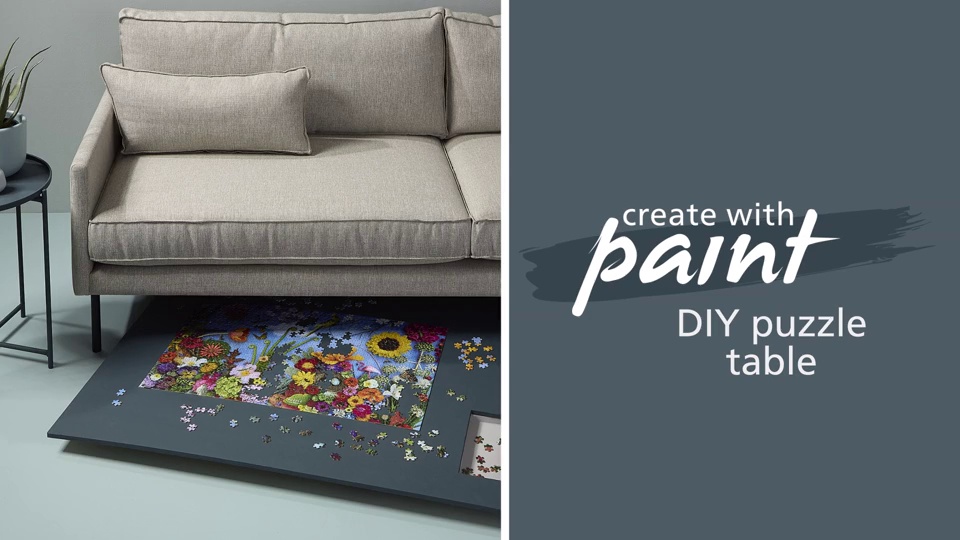 blog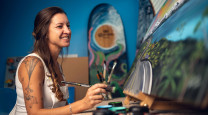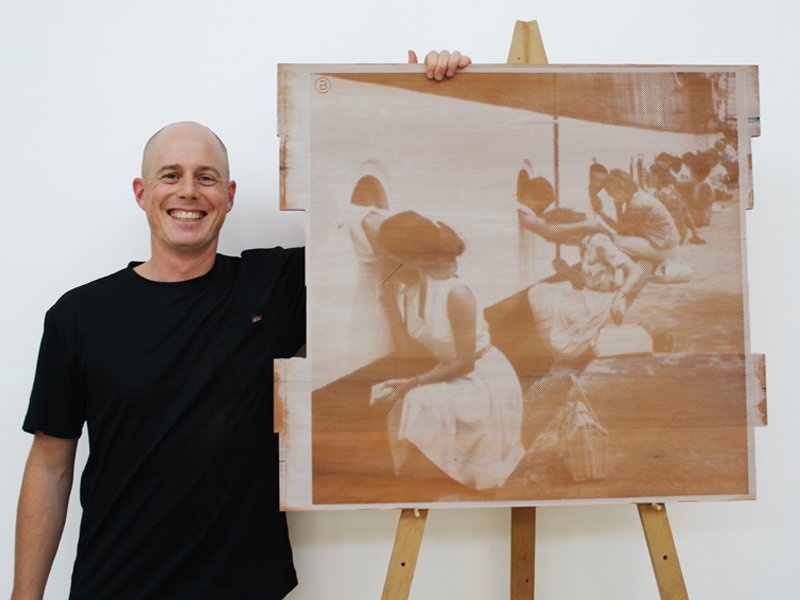 Stu delves into the world of wood art
01 Jun 2017
Stu Bradbury and friend Mark Melody have put their skills together to create Bradbury Woodcraft, where they sell beautiful, solid pieces of wood turned into art by the duo. Their specialty is taking historical images and carving them into wood, making timeless and unique art, sometimes with a splash of Resene colour. Stu tells us more about the craft.
Tell us a bit about yourself and your work?
My friends call me an entrepreneur. I prefer to think of myself as someone who just likes to give things a go. I work part time for several different businesses as a business advisor to basically make up a full time job. Also a farmer and an engineer, I've combined several of the things l love to accidentally become an artist who carves images into wood – mainly recycled native timbers, but also macrocarpa slabs.
What inspires the subject matter and style of your art work?
I love to take historical images, preferably old black and white photographs, and carve them into wood. The old photograph and old recycled timber is the perfect blend of history, and then the technology and machinery used to carve the photo into the timber appeals to my engineering side.
Local heritage photos and photos from my own experiences (especially from the farm) are my favourite, but I'm also keen to give something completely out of the ordinary a go as well – such as the images I did in collaboration with pop-artist Mike Marsh. They are on display at Safe As Gallery in Palmerston North until 11 June.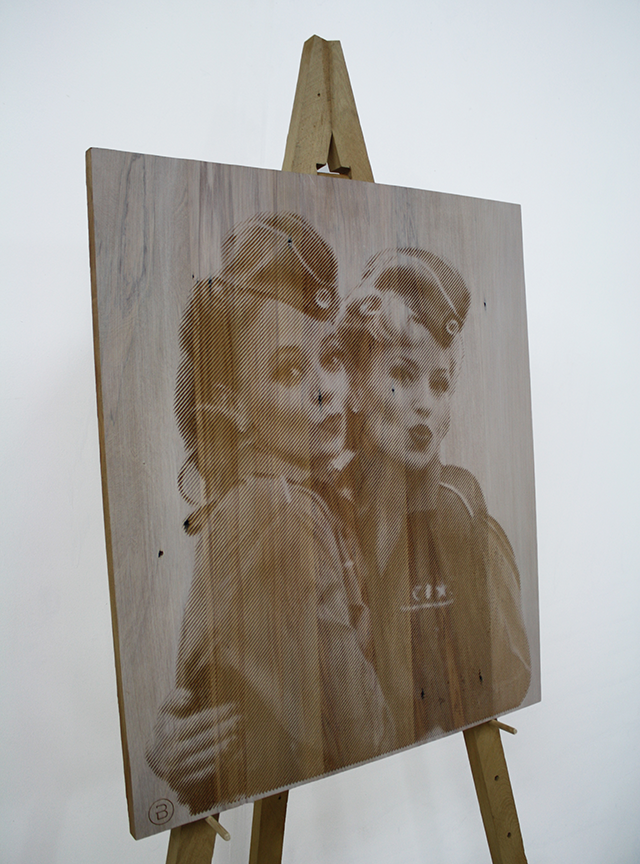 How has the style of your pieces evolved?
It all started with trial and error, with me thinking: "I wonder if I can carve a photo into wood using a CNC (Computer Numerical Control) router?" By playing with different timbers, different cut depths, line thicknesses, white and coloured washes, etc. the method has been perfected.
There is a lot of work in preparing an image before it can be carved into something that visually works, and you never know quite how it is going to turn out. I love the excitement of every new piece I do. The detail and awesomeness of a bunch of lines that, when you stand back, morph into a spectacular picture blows me away every time!
How do you incorporate Resene products and paint into your work?
I laminate the panels from recycled NZ timber, then sand and prepare them with a whitewash (I like Resene Rock Salt) or apply a wash using a Resene Colour and Resene Paint Effects Medium. I then use a CNC router to carve the picture I want into it.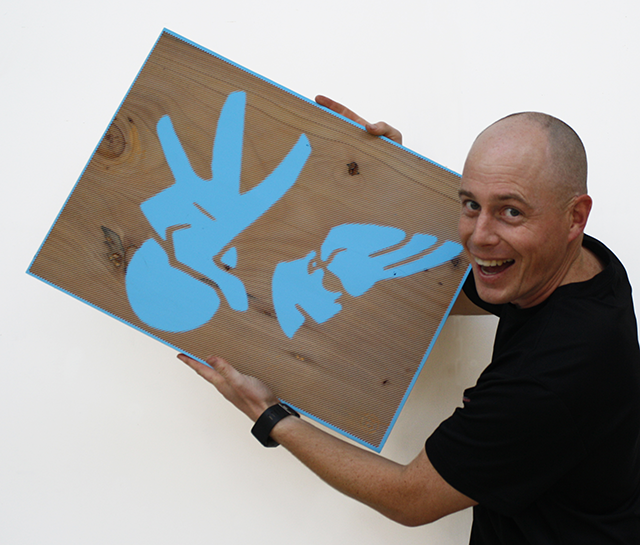 And a favourite colour?
Resene Snap, as displayed in the Johnny Bravo image above. It's so bright and exciting!
See more of Stu's work at www.bradbury.nz.
Published: 01 Jun 2017