►
◄
latest
habitat tv
blog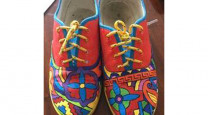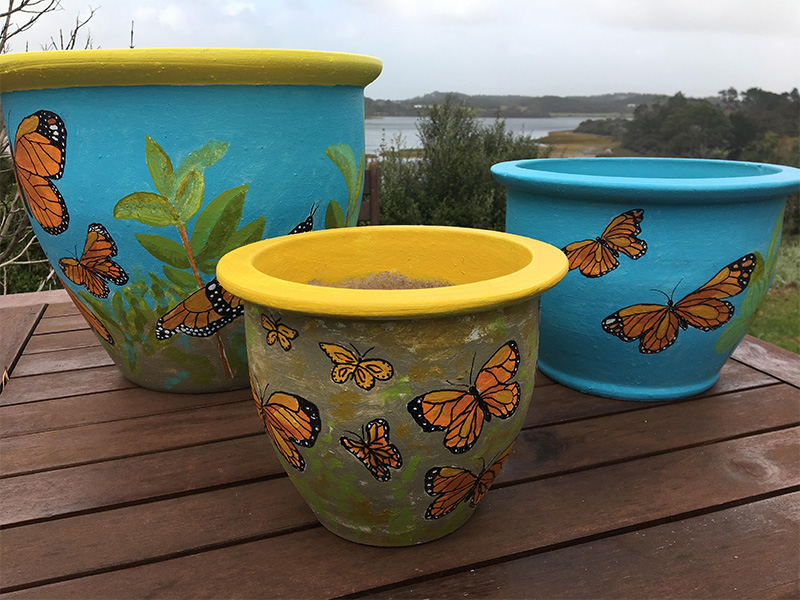 Sylvie's Kiwi garden pottery goes the extra mile
19 Jun 2019
After graduating from Dunedin's School of Art at Otago Polytechnic University, artist Sylvie Haines began the search for her artistic voice. After a time experimenting with charcoal and lashes of acrylic paint to create vibrant landscapes on paper, Sylvie eventually found her true passion in ceramic pottery – an area where she felt she could express herself uniquely.
'The inspiration behind my artistic voice was Ross Michie's Shell House in Kaitaia," says Sylvie. "I always found it a wonder to behold ever since the 1960s and still remember it featuring on a Tip Top advert on television in those years. Although he's passed away now, he was still able to make over 2000 pots during the twenty years after he turned 70."
In awe of Michie's understanding of colour and his kitsch style, modelled after Spanish artist Antonio Gaudi's mosaic terrazzo technique, Sylvie began work in her own palette of Resene paints. Her intent was to capture his same strong, geometric and masculine style but rework it in a way that would better translate to the contemporary world.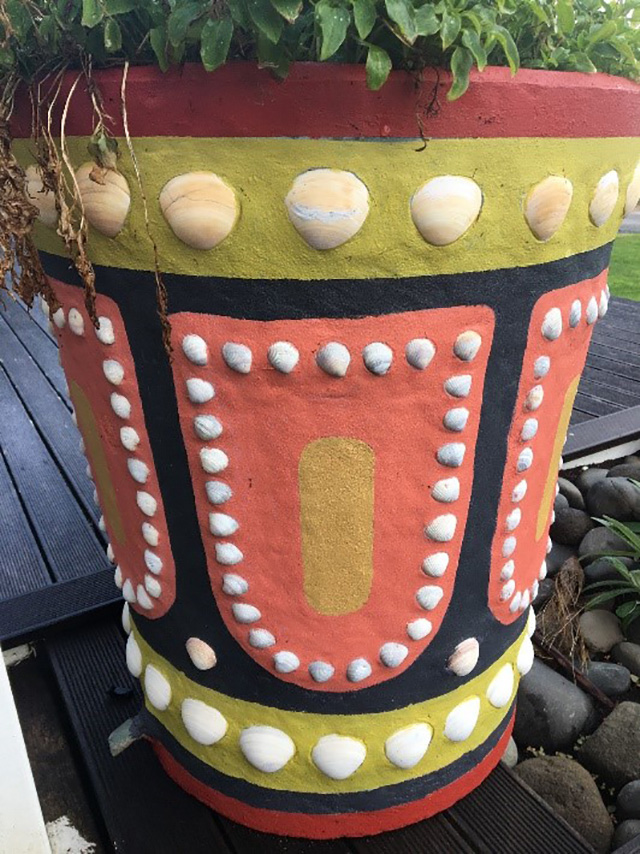 Sylvie experiments with contrasting natural materials in this piece titled 'Decked Out', inspired by Ross Michie. The colourful designs were painted using Resene Tall Poppy, Resene Gumboot, Resene Awol, Resene Sunglo and Resene Karma.
After working both as an artist and a home renovator for over 40 years, Sylvie says that Resene paint was a natural choice for her to add colour to her pots. "I've received invaluable expert advice from the friendly staff at Resene ColorShop in Kaitaia over the years. I was enamoured by Resene's coverage, indoor/outdoor durability and vibrancy, and the huge colour range meant I could find choices that would best match the pots to their new home."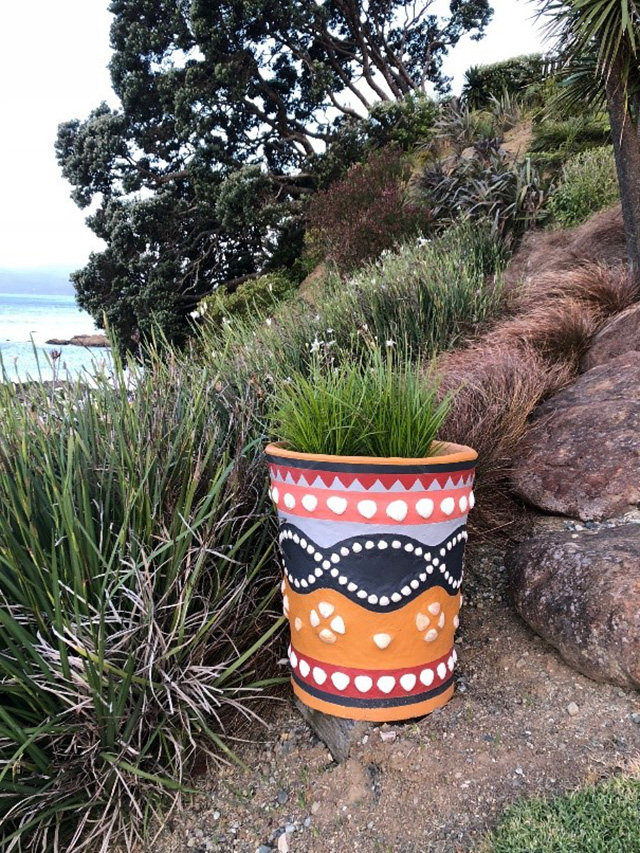 Sylvie's blend of geometric styles against a natural Kiwi landscape makes for the perfect pop of colour in this piece titled, 'Hot to Trot'. She painted it with Resene Weathered Orange, Resene Tall Poppy, Resene Sunglo, Resene Gumboot, Resene Ashanti and Resene Shady Lady.
Sylvie is now retired and spends her days in the far north of New Zealand near 90 Mile Beach, where her home overlooks a beautiful lake – a source of daily inspiration fuelled by the natural surroundings and materials available.
"My days are filled with experiments and shell collecting on our local beaches. Lately I've even been dabbling in upcycling terracotta and ceramic pots. I'm currently working on restoring eight of Mr. Michie's 650mm pots to their original colours. The plan is to feature them in a landscape by Jonathan Fulton of Fulton Landscapes."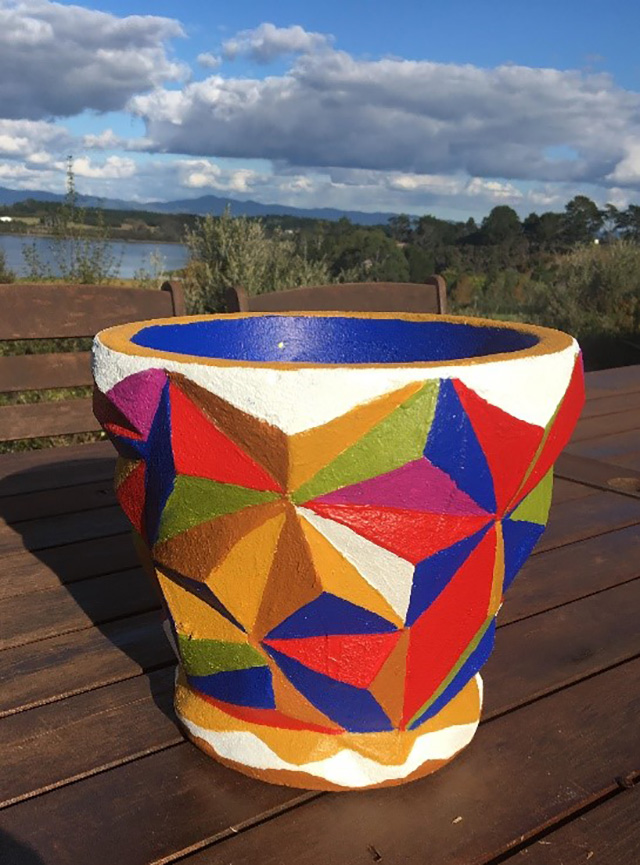 Sylvie's joy of experimenting with different perspectives is highlighted in this piece, titled 'Inside Out Upside Down'. She used Resene Decadence, Resene Korma, Resene Belladonna, Resene Hot Toddy, Resene White, Resene Jalapeno and Resene Stinger.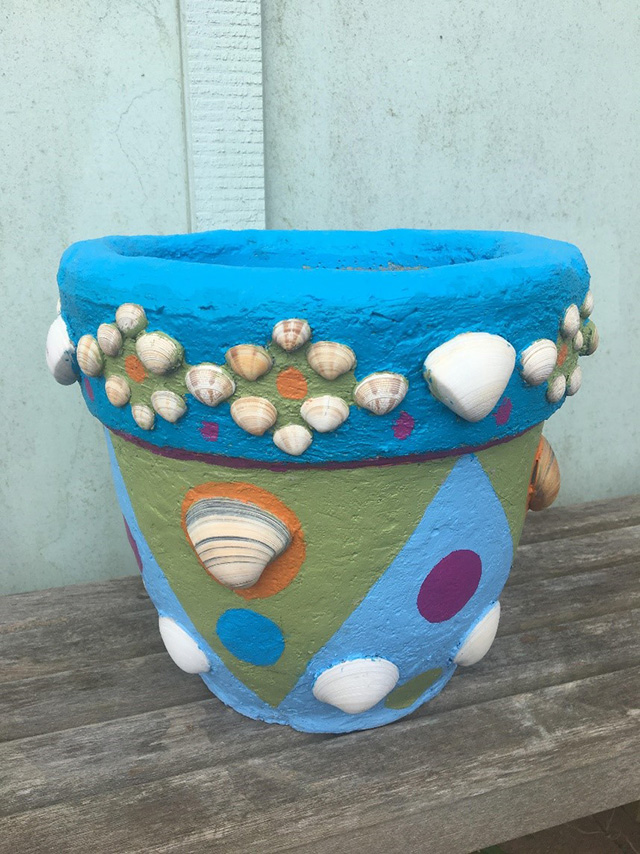 Sylvie loves how her concrete garden pots bring accents of colour to the outdoors. This pot, titled 'Dancing Queen' was created using Resene Curious Blue, Resene Awol, Resene Aquarius, Resene Belladonna and Resene Clockwork Orange.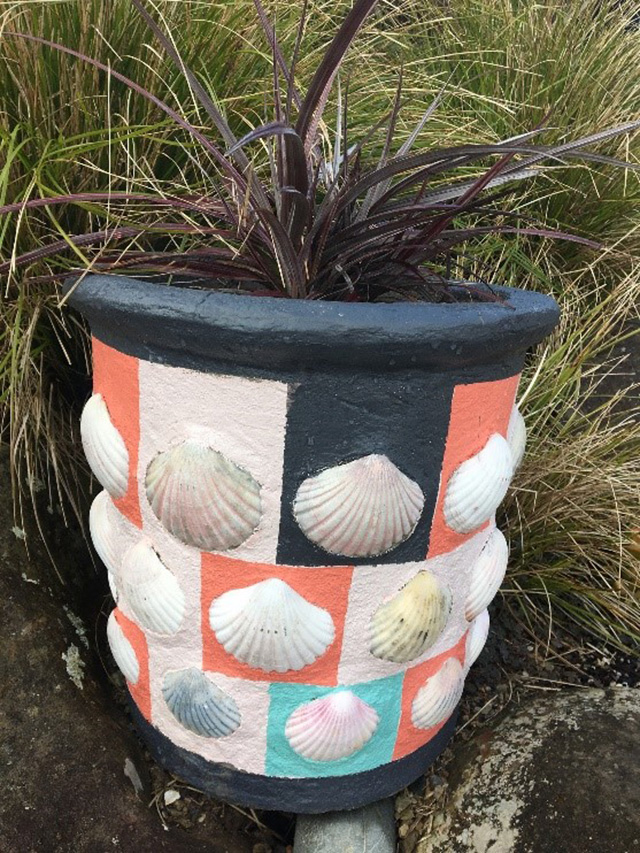 Sylvie's pot titled 'Squared' was inspired by the work of Piet Mondrian and was created using Resene Gumboot, Resene Sunglo, Resene Waxflower, Resene Aquarius, Resene Blanched Pink and Resene White.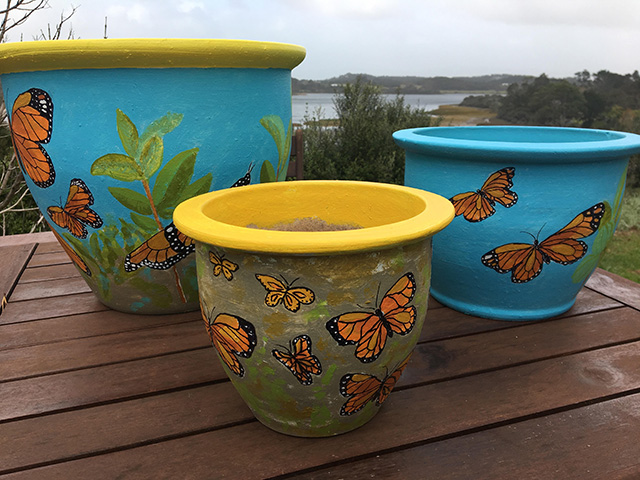 'The Summer Will Return', a collection of three ceramic pots, features cheerful butterflies painted with Resene Aquarius, Resene Gorse, Resene Lichen, Resene Clockwork Orange, Resene Alert Tan, Resene Hot Toddy, Resene Sushi, Resene Pacifika, Resene Galliano, Resene Stinger, Resene Black and Resene White.
Currently, Sylvie's pots are for sale on her Facebook site 90 Mile PotS where you can also find many more examples of her work.
imagesSylvie Haines