►
◄
latest
habitat tv
blog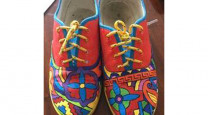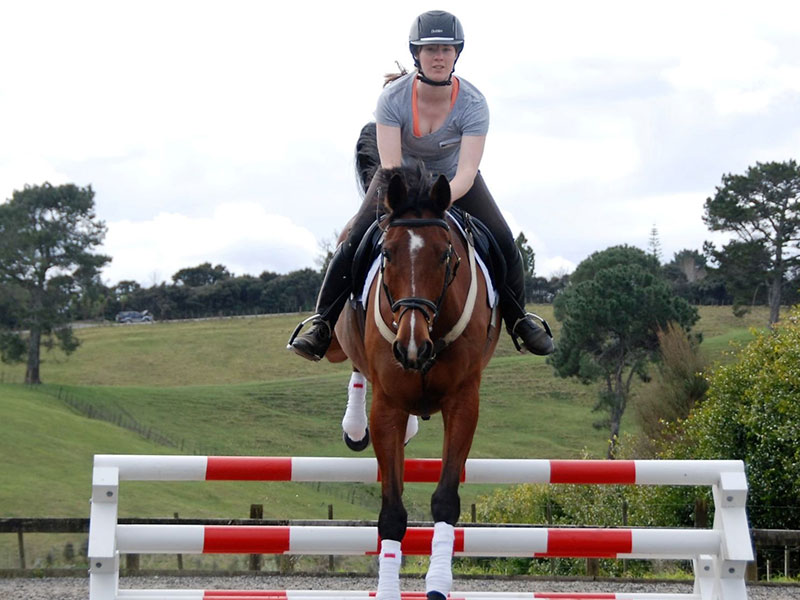 Tammy bootstraps a business of a different colour
18 Sep 2019
For over three years now, Tammy Cowan has been a successful small business owner – though she will still tell you that her main job continues to be the same as its been for the last 25 years: to raise three children and to keep the household running.
"Being a full-time mother was something that worked for my husband and I because, when we first had our children, he was working as an emergency medical physician doing shift work so it was impossible to make life busier – which would have been the case had I pursued traditional employment."
But what putting aside a conventional career path also meant for Tammy was that she was able to fully support her children in a variety of sporting opportunities.
"One of our sons sailed and then cycled competitively, the other son played soccer then motor-raced. Our daughter rode horses and competed in pony club competitions and then eventually on the show jump circuit at the National level. And at every step of their sporting careers, I was there."
Like many great business ideas, Tammy's was born out of a problem that required solving. Her daughter, Jenika, needed an easier type of jump to train with and she had just been refused hire of a local jumping arena. After coming across a book in an antique shop where a Polish cavalry officer had sketched a simple cavalletti design, it occurred to Tammy that she could make good use of the construction skills she had recently acquired when she and her husband rebuilt their home and create some jumps herself.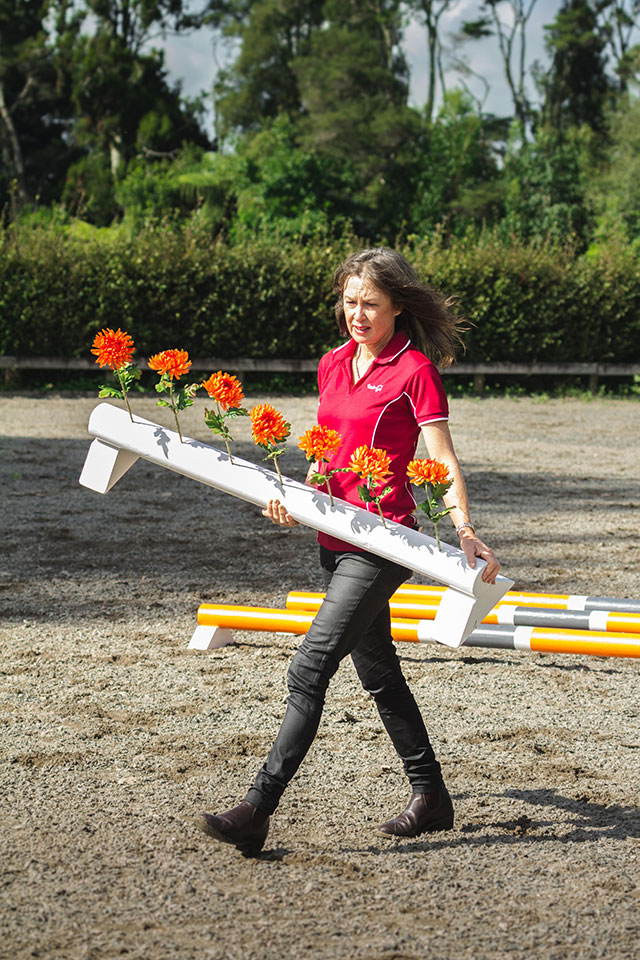 Cowan Cavalletti owner and founder Tammy Cowan carries her Flower Skinny Mini design painted Resene Merino. "We usually sell them without the flowers and the holes are painted in bright colours. The longer jumps behind are our Mini design, painted in Resene Merino, Resene Adrenalin and Resene Grey Friars."
The term cavalletti, which means 'little horse' in Italian, has come to describe a horse jump where the pole and stands are attached as one piece. This makes it much easier to move and reposition the jumps, as you simply need to pick them up by the pole.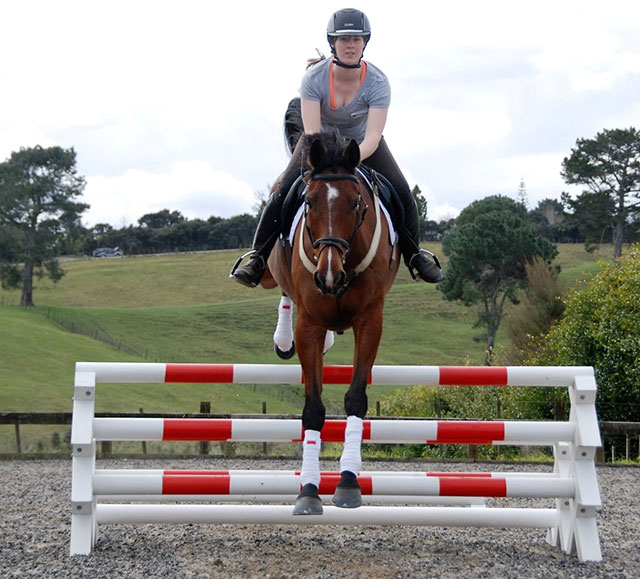 Jenika Phipps (nee Cowan) leaps over the Original Cowan Cavalletti jump. Tammy says, "the point of difference between our cavalletti and others is that ours can be stacked and are stable. Our very first jumps were in Resene Merino and Resene Bright Red, but I decided to change to Resene Havoc as it is more vibrant."
In April 2016, Tammy was curious if others would benefit from her practical idea. "I tested whether anyone would buy a Cowan Cavalletti by advertising one on Trade Me, and it sold! That spurred me into action to create a brand as I really wanted to make products people wanted."
Tammy says that it was an easy choice to use Resene paints to colour her cavalletti as she had just been using them during the rebuild of their home and had loved the colours and that they were an eco-friendly New Zealand brand. Each of her timber products are painted by hand with Resene Lustacryl, an Environmental Choice approved semi-gloss waterborne enamel.
"I found Resene paint was amazingly durable when it came to withstanding horse's hooves knocking against it. The cavalletti generally barely mark and the wood stays well protected from the sun and rain."
While she initially thought she would use traditional colours and traditional stripes for her designs, Tammy soon realised that customers wanted vibrant, 'happy' colours and styles. The white she uses is the same one that she and her husband chose for the outside of their house, Resene Merino, which acts as a neutral backdrop to allow for jovial hues like Resene Adrenalin, Resene Havoc, Resene Colour Me Pink, Resene Tree Frog and Resene Wet N Wild to steal the show.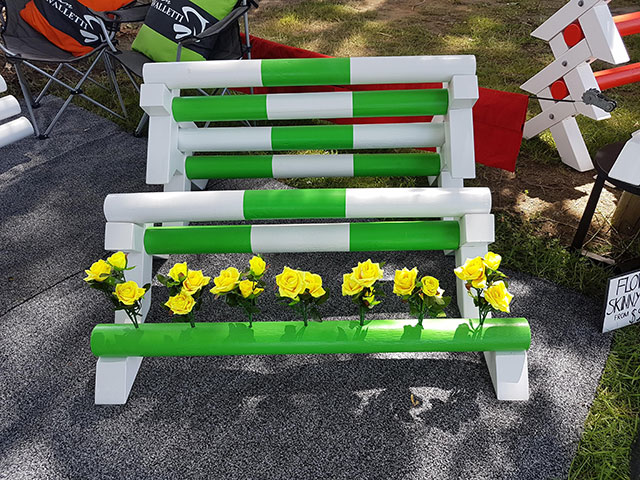 The Cowan Cavalletti Skinny Lizzie jump in Resene Tree Frog and Resene Merino.
"I began using the Resene colours that people asked for, but those selections have since become our colour palette," explains Tammy.
More recently, another two colours were added to the collection, Resene Gold Dust metallic and Resene Hullabaloo, after Tammy was inspired by the colours she saw during a visit to Morocco last year.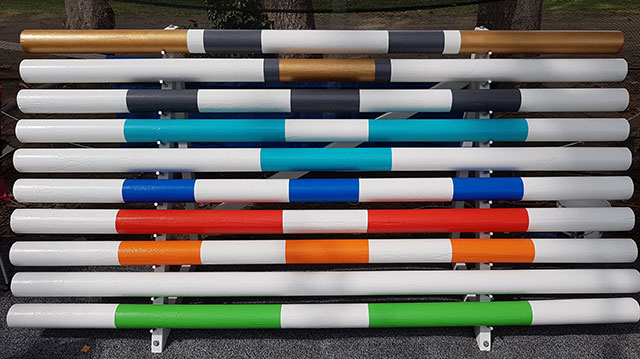 Some of the many colour options available from Cowan Cavalletti include Resene Solid Gold, Resene Friars Grey, Resene Hullabaloo, Resene Wet N Wild, Resene Havoc, Resene Adrenalin and Resene Tree Frog. All of the poles are made of solid timber and are painted in Resene Lustacryl tinted to Resene Merino.
While Cowan Cavalletti may have started as a one woman show, Tammy says the business has quickly become the amalgamation of many people's talents and energy.
"I often feel like a conductor of an orchestra. I have two University students helping with manufacture; a professional rider, Lizzie Green; a non-profit organisation, Event Stars, that rehome thoroughbred race horses; Meila Picard, a young dressage rider from the South Island; a web designer, and an architect who does design, photography and film work. In the co-creating of products everyone is important at every stage, but in the end, it is all about the customer."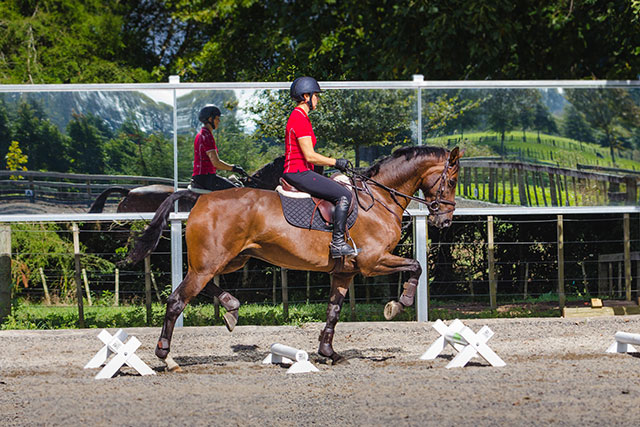 Professional full-time rider Lizzie Green navigates a series of Skinny Lizzie jumps – which were named for her and feature a stripe of Resene Tree Frog on a Resene Merino background – and Skinny Mini Cowan Cavalletti (seen in the middle and at the far right).
The launch of the new Cowan Cavalletti website this year has gotten Tammy especially excited because it allows her to service a much wider audience, and for her business to continue to evolve.
"It's so convenient for our customers, and we have a great freight company who have made it possible send our products all around New Zealand."
"In the end, it's the customer's choice what we continue to make, so our range of Cowan Cavalletti have evolved to meet the needs of our customers. As a company, we want to be known for providing an excellent service and quality products that people want."
To learn more about Cowan Cavalletti, visit www.cowancavalletti.co.nz/
images Tammy Cowan, Kelly Chapman