►
◄
latest
habitat tv
blog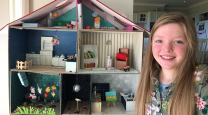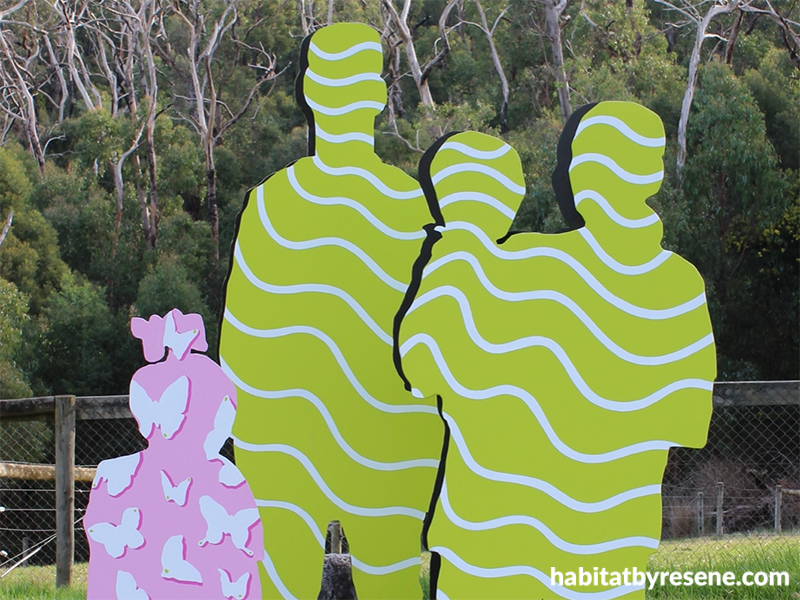 The Australian artist sculpting her friends and family from metal
19 May 2022
What happens when you're in total lockdown and can't see your family and friends for months? You sculpt them out of metal, naturally. This was artist Jenny Reddin's answer to Australia's pandemic lockdowns. "Then you paint them in colours to indicate their individual personalities, and place them in your garden so that you see them every day."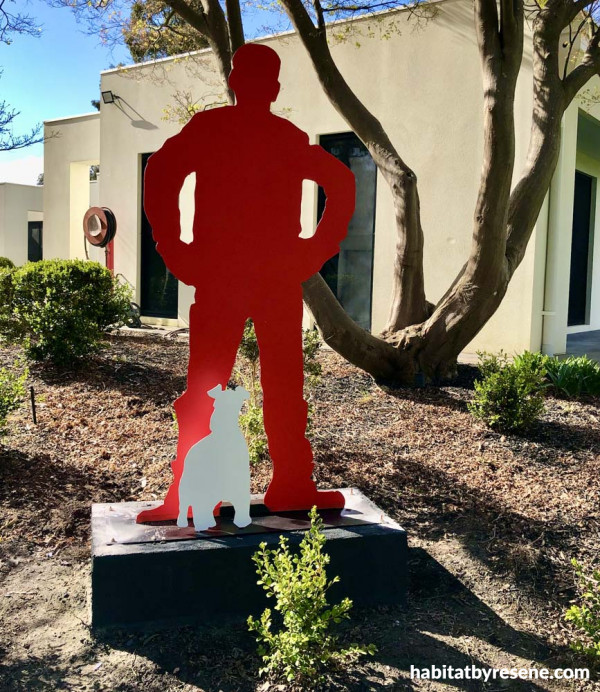 'David and the Universal Schnauzer', painted in Resene Red Hot; the schnauzer is painted in Resene White.
Victoria-based Jenny is principally an abstract painter, who produces large abstract works exhibited internationally and held in collections around Australia, Japan and the USA. "It made total sense then for me to push my boundaries and look for ways to express my work using different mediums."
She's always been intensely interested in the human form, and took inspiration from sculptors (like Kara Walker and Rob Mulholland) who use minimal marks and silhouette to describe shape, structure and attitude.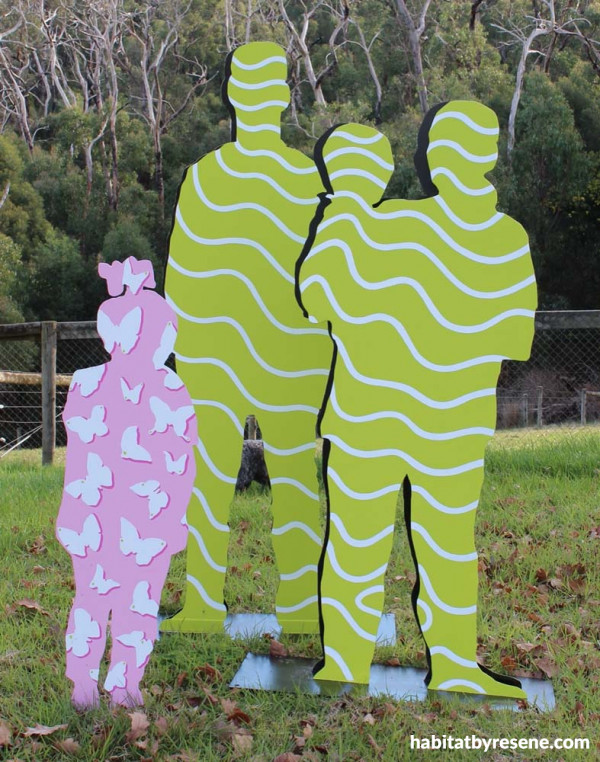 'The Immortals' was a finalist in the Yering Station Sculpture Awards 2022. The family group was painted using Resene Citrus and Resene White. The young girl is painted using Resene Blossom and Resene White.
"I took inspiration from these artists and others but decided that I needed to marry my sculptural works with my paintings and use the surface as yet another canvas."
These sculptures have been plasma cut out of mild steel sheets and welded to a heavy metal base. "It took a lot of research to find paints that would give me intense colours but also stand the test of time. I took the advice of Peter Costello, a fellow artist who works on large outdoor art installations – he and his colleagues have worked with Resene paints for some time and I am grateful for their recommendation."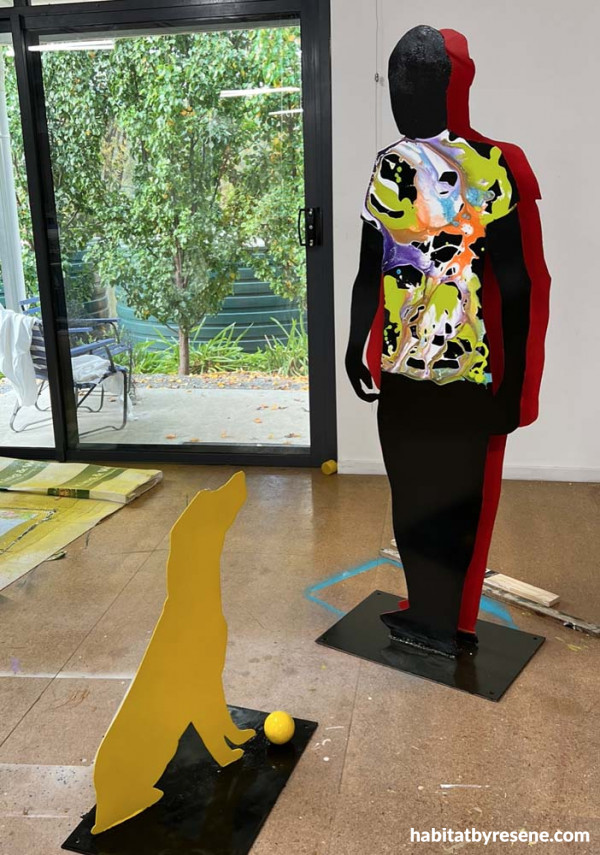 'How to Train your Human' is a new work that uses Resene Hot Red as the shadow line. The dog is in Resene Confetti.
Jenny says she found the coverage Resene gives to be far superior to others she'd tried. "However, it was when I came to the decorative layer that I realised how amazing the paints are. The range of colours in seemingly endless so that that it is possible to create dynamic designs with colours that pop and excite."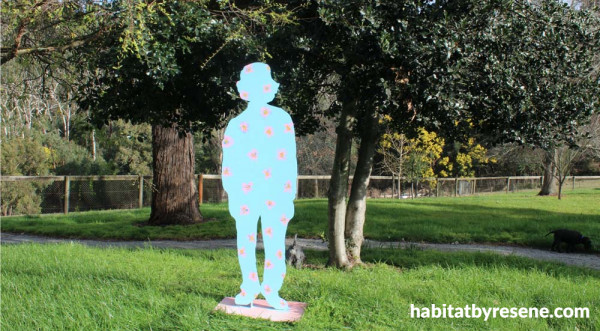 'The Gardener' is painted using Resene Tropical Blue, Resene Blossom and Resene Bondi Blue.
Her favourite colour is Resene Hot Red, which has been used on the sculpture: 'David and the Universal Schnauzer'. "I was told that red would fade very quickly out in the weather but this sculpture has been installed at the front of our property for over six months and there is no evidence of fading so far."
Find Jenny's work at www.jennyreddin.com
Published: 19 May 2022