►
◄
latest
habitat tv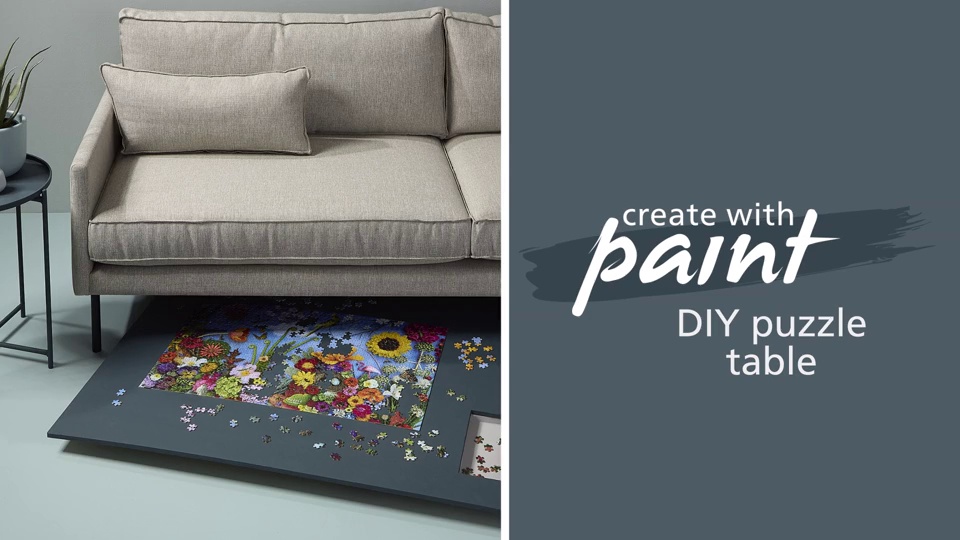 blog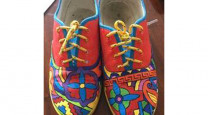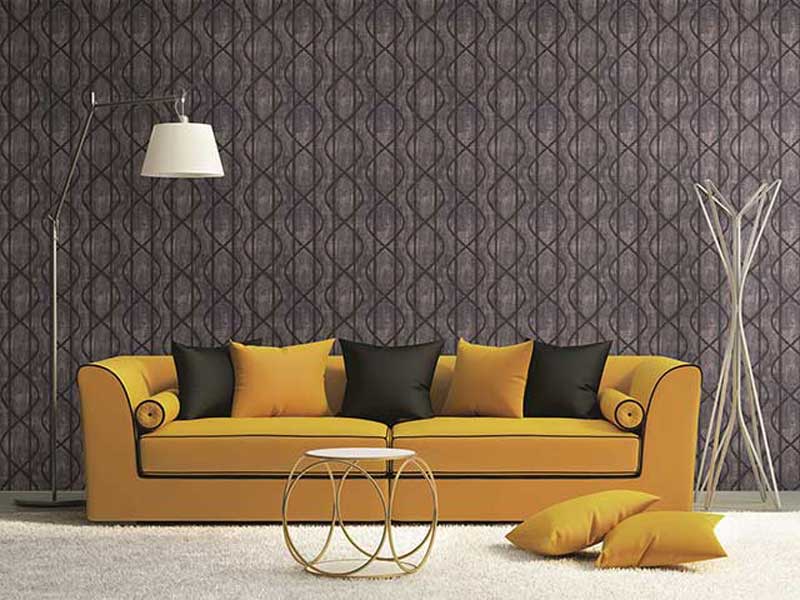 These lush purple wallpaper designs will convince you to update your walls
18 Nov 2020
Purple has that special ability to veer from bright and berry-like to moody and sophisticated in chameleon-like ease. It's part of its charm, and what makes this shade a fabulous addition to any room. From soft mauves to warm lavenders and deep plums, we've put together five purple wallpaper designs from the Resene Wallpaper Collection so you can adorn your home with gorgeous colour.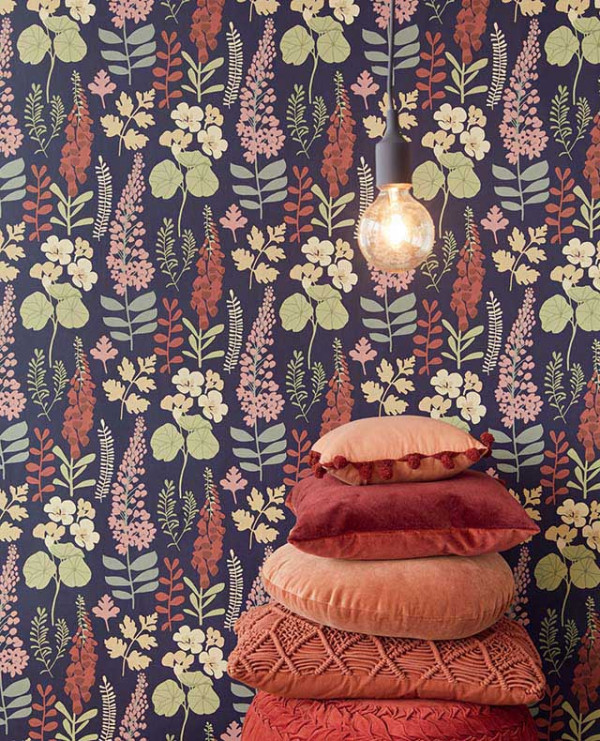 Resene Wallpaper Collection 384534, available from Resene ColorShops, comes dusted with blooming flowers in a rich assortment of burnt oranges, rose pinks and ochre beiges similar to Resene Apple Blossom, Resene Vintage and Resene Beachcomber. Mirror these hues through your room's soft furnishings, or accentuate them by incorporating similar shades from the same tonal family. Deep reds like Resene Jalapeno and intense violets like Resene Blackcurrant are great options.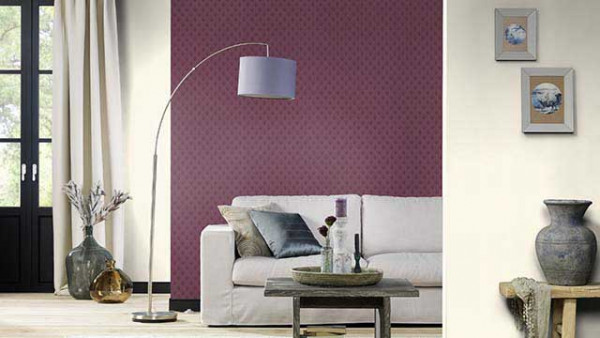 Characterised by its subtle geometric pattern, Resene Wallpaper Collection 607727, available from Resene ColorShops, has a sophisticated design with a little movement. Pair it with cream walls in Resene Bianca for an injection of yellow's warmth. Temper these hues with cool-toned vases, furniture and accessories in hues like Resene Freestyling, Resene Half New Denim Blue and Resene Green Meets Blue. A light grey couch complete with velvet pillows is a gentle final touch.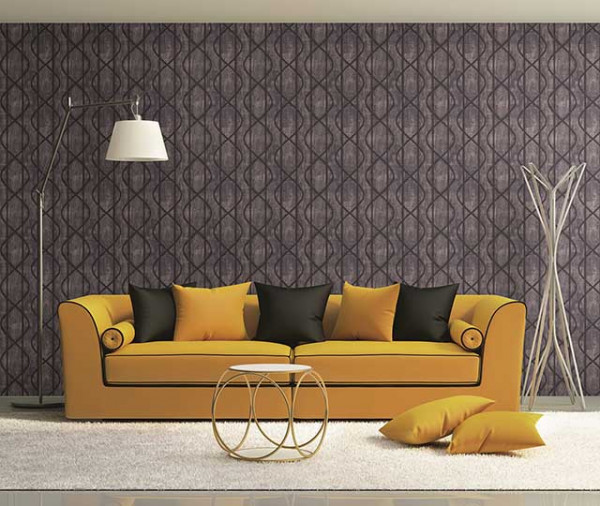 Wave-like and spirally, as if inspired by the long molecule DNA, Resene Wallpaper Collection 51211, available from Resene ColorShops, is almost hypnotising. Pair it with a compelling sofa and cushions in hues like Resene Noosa and Resene Brown Pod for a complementary statement. Add an expansive cream fluffy rug and stained flooring in Resene Colorwood Mid Greywash to round off the look. Your room will feel creative and decadent, with just the right amount of flair.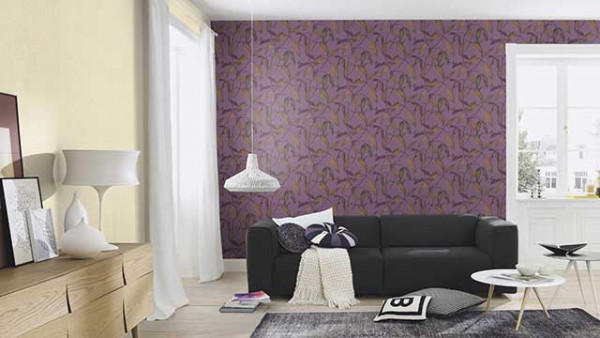 With golden leaves and a subdued network of branches, Resene Wallpaper Collection 525755, available from Resene ColorShops, makes for a fantastic feature print as its creative design will work with the many parts of your room – especially if they are dressed in whites, creams, pale yellows and dark greys. Frame this wallpaper by painting skirting boards, doorframes and ceilings in a crisp white, like Resene Alabaster. Anchor the room with a charcoal sofa similar in colour to Resene Fuscous Grey and layer in plush cushions, billowy curtains and a throw for something more cosy.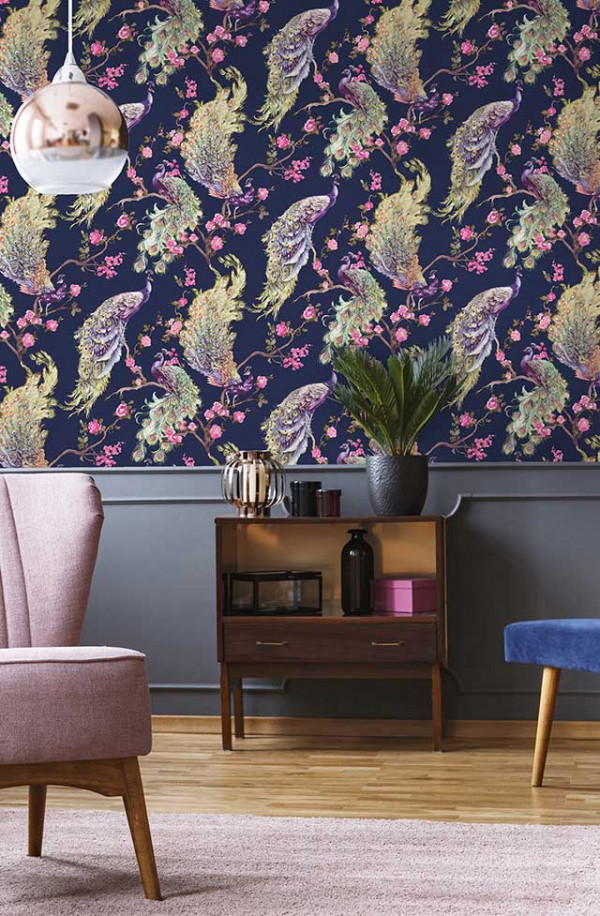 Set against a background of deep purple, the feathered peacocks and bright pink blossoms of Resene Wallpaper Collection 90670, available from Resene ColorShops, are brought to the fore in vivid clarity. Repeat the electric pops of pink with accessories similar in colour to Resene Hopbush, then soften them with accents of pale mauve. Get this look by painting the lower half of your wall in grey-blue Resene Jimmy Dean – it's cool enough and simple enough to balance out the print, without overpowering it.