►
◄
latest
habitat tv
blog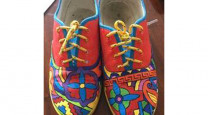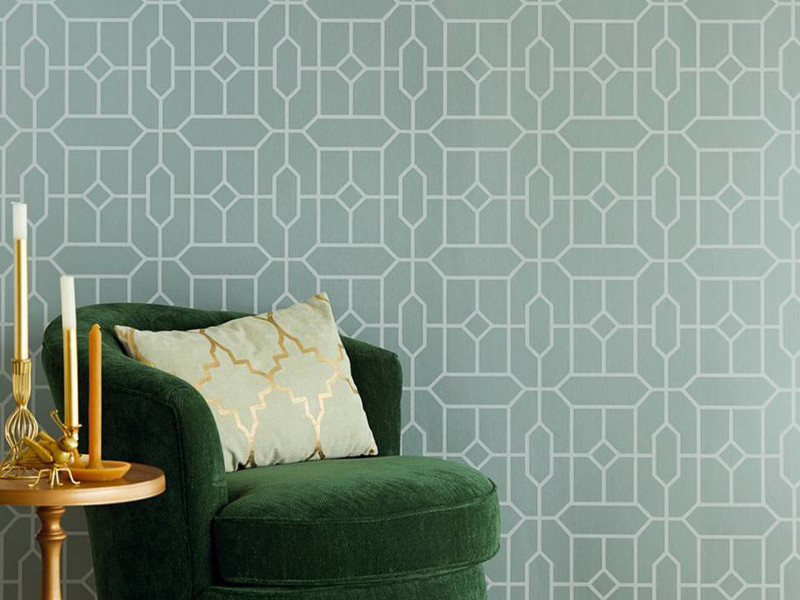 These six sea green wallpaper designs will wash your home in tranquillity
12 Aug 2020
Inspired by the ever-changing colours of the sea, these green and blue wallpaper designs from the Resene Wallpaper Collection will bring the ocean into your home, no matter your style. Combine these six designs with our top colour tips for a look that will make waves in your home.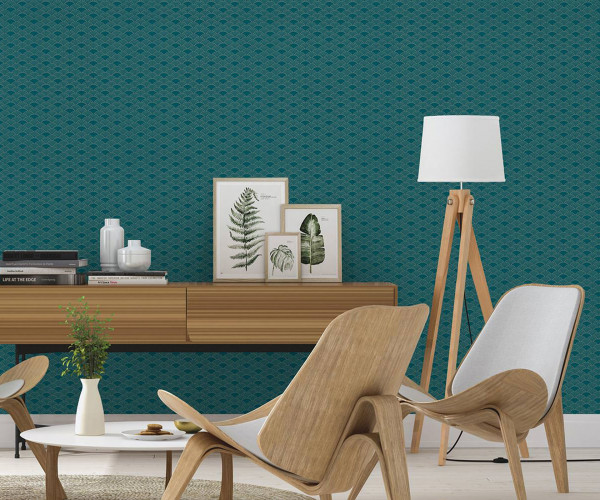 The clear, blue-toned green of Resene Wallpaper Collection 621020 will make a splash in any room. The design, which is a delicate scallop pattern, will add a touch of art deco glamour to your ocean-inspired look. Combine this richly hued wallpaper with timber furniture that has been stained in Resene Colorwood Uluru and cushions in a hue like Resene Flotsam. Try a brilliant colour like Resene Sea Green on an adjacent wall to play off the wallpaper's colour and contrast it with Resene Double Alabaster on the skirtings and ceiling.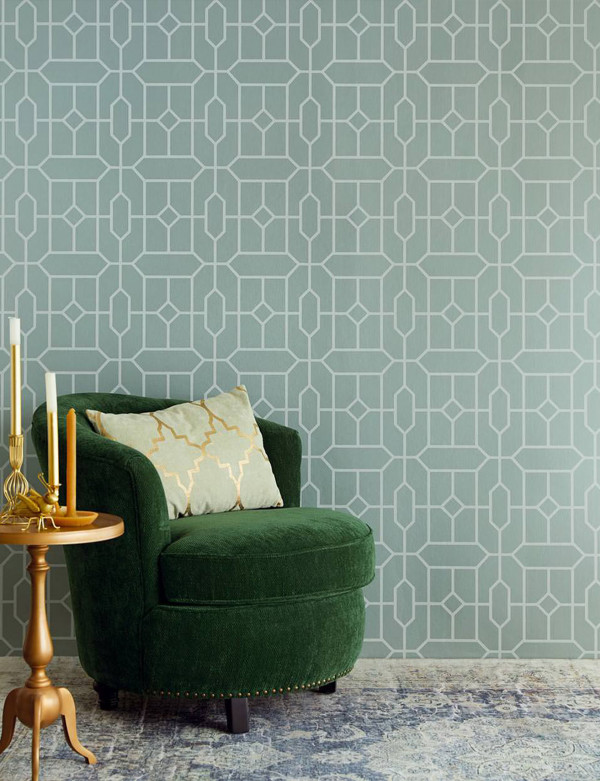 Reminiscent of sunlight patterns made in shallow waters – but with a distinctly modern edge – Resene Wallpaper Collection E382511 brings soft and slightly shimmery grey green to the fore. For an elegant look, pair this wallpaper design with a luxe velvet chair in a colour like Resene Permanent Green and furniture painted with Resene Gold Dust. Bring out the colours in the design with Resene Half Dusted Blue and Resene Secrets in soft furnishings.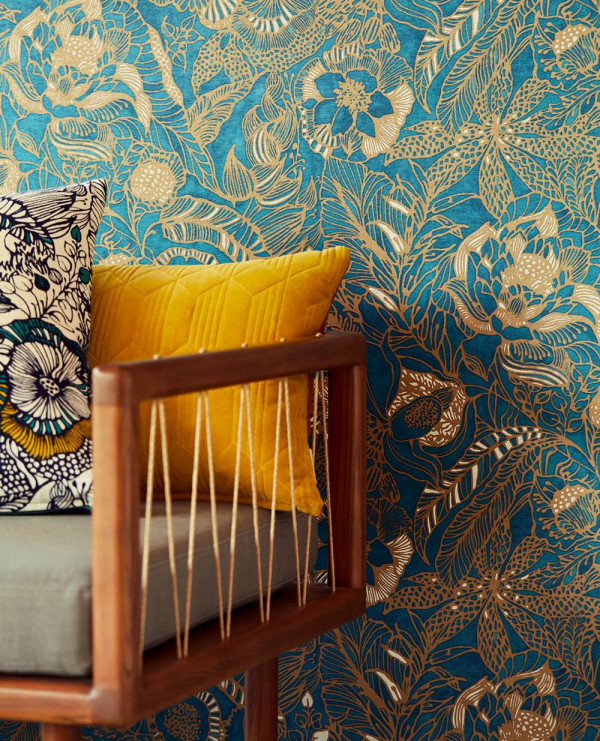 Channel the bright and playful colours of sunny coral reefs with the inviting pattern of Resene Wallpaper Collection 386513. Play up on the sunny gold hue in the design with warm wooden furniture in Resene Colorwood Oregon and cheerful marigold cushions in Resene Tulip Tree. Introduce smaller décor items, such as vases, in oceanic colours like Resene Hippie Blue and Resene Cutty Sark. To round the look off, Resene Chino on the sofa squab adds in a neutral balancing hue – but also harks to sand-lined shores.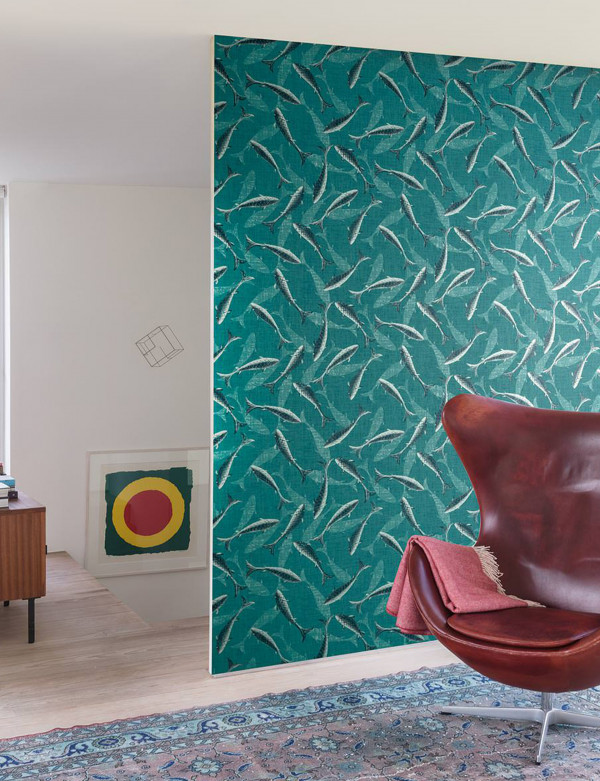 Resene Wallpaper Collection IUM005 invites the ocean in through pattern as well as colour. The playful fish pattern brings movement to the space, and because of the detail in its design, it's best suited for a smaller feature wall. Pair this truly sea-green wallpaper with muted primary hues inspired by Resene Avant Garde on the chair, and Resene Ming and Resene Lemon Ginger for the artwork. To provide some visual relief, paint surrounding walls in Resene Sea Fog and introduce a rug in a softer blue hue such as Resene Botticelli.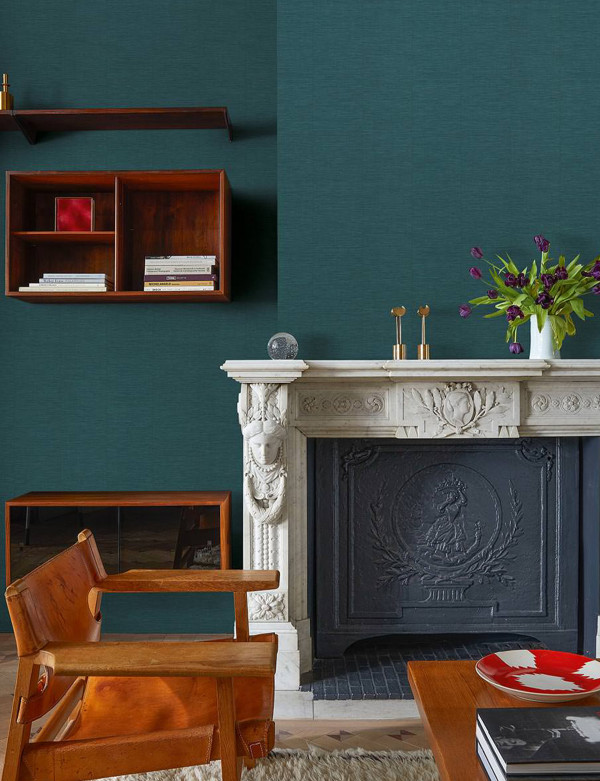 Resene Wallpaper Collection MO1105 has a sophisticated fishing lodge vibe to it. The elegant and deep teal in the subtly textured design works brilliantly with an adjacent wall painted in Resene Explorer. Introduce warm wooden accents such as Resene Colorwood Oregon through the furniture and wall-mounted shelves while crisp contrast can come in through the ceiling and skirtings painted in Resene Half Black White. Soft furnishings in hues like Resene Alert Tan and Resene Leather will add to the cosy, welcoming look of the room.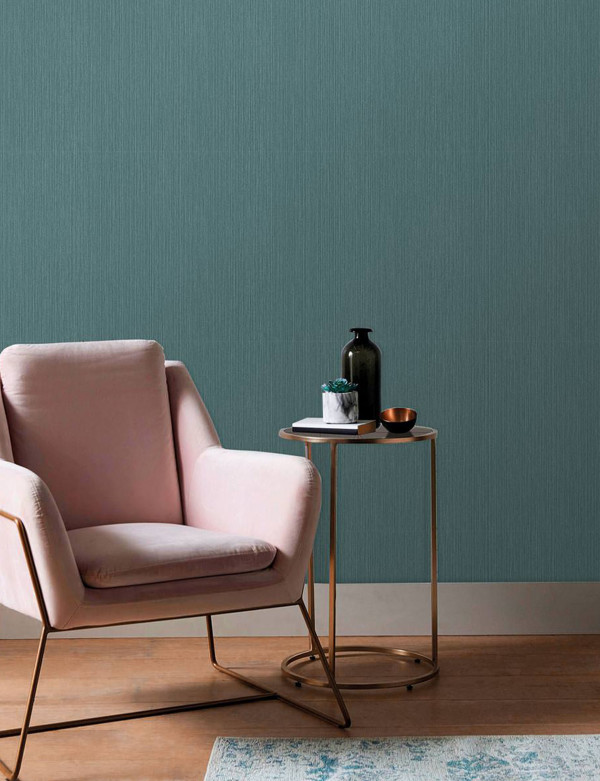 Pink and green are a colour pairing that is having a resurgence of late. If you want to bring this decadent duo home, look to the soft, dusty teal of Resene Wallpaper Collection FD25336, which pairs beautifully with the similarly dusty pink hue of Resene Gelato. Round out the soft look with timber flooring in Resene Colorwood Red Beech and a rug in a mix of gentle hues inspired by Resene Half Gull Grey and Resene Ebb.