►
◄
latest
habitat tv
blog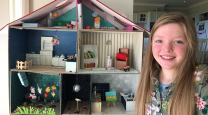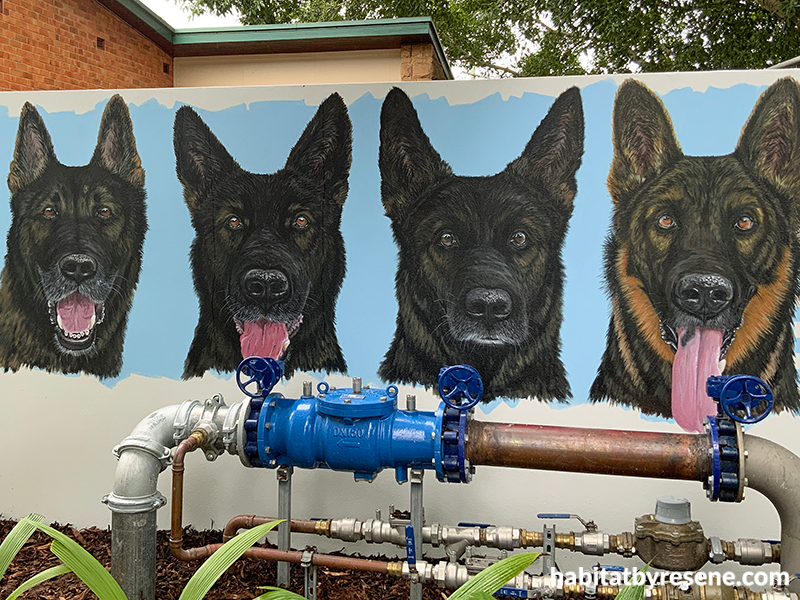 This Australian artist's work is inspired by humour and the natural world
26 May 2022
Fiona Groom's love for all creatures furry, feathered and gilled is clear looking at her artwork. Realistic zebras, emus, frogs and dogs in great sizes look out at their viewers with inquisitive eyes.
"My work is inspired by my love of animals and from that the painting develops and takes on a life of its own," Fiona says. "I like to create a little humour and narrative in my work so as a result I often get a smile or reaction from the viewer generating a positive response, a laugh or even a memory."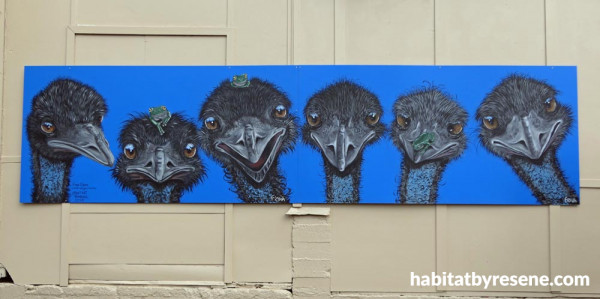 Fiona's emu mural is eye catching in Resene White, Resene Double Cod Grey and Resene Mariner. "I'm inspired by what I see in the natural world, and using my trusty camera I photograph and document all kinds of things, which goes into my very large reference library."
Fiona specialises in animal portraiture, and has recently discovered Resene paints for her wall murals. A wall in Caboolture, Queensland has been brought to life with her mural of German Shepherd police dogs. "I chose Resene paint for my mural work because of its great colours and thickness, it's not runny and you can build layers quickly. It's also easy to blend colours to make subtle variations on your chosen original colours."
It dries quickly, she adds, and it goes onto bumpy surfaces really well. "The colours last incredibly well outdoors and I recommend them to everyone who is going to be painting a mural."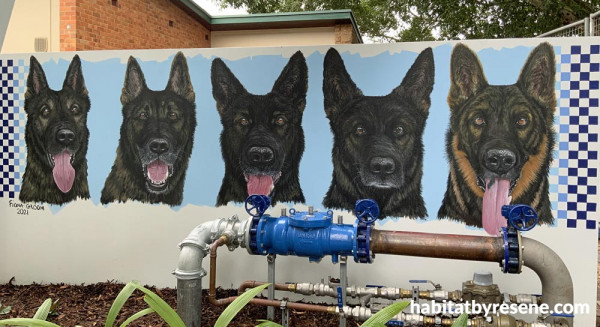 "My colour palette is dictated by my subject matter – for example, the Police Dog Squad mural in Caboolture had a beautiful blue Resene Sail background, and I used Resene Lumbersider in Resene White,Resene Black, plus a variety of browns like Resene Hot Toddy and Resene Reno Sand to create the fur of the police dogs."
Fiona says she has always drawn and painted, and it's long been animals. "When I was a kid, (long, long ago) I used to trace animals from books and magazines, from there my love of art developed which then drove me on to study a double major in Fine Arts and Visual Culture."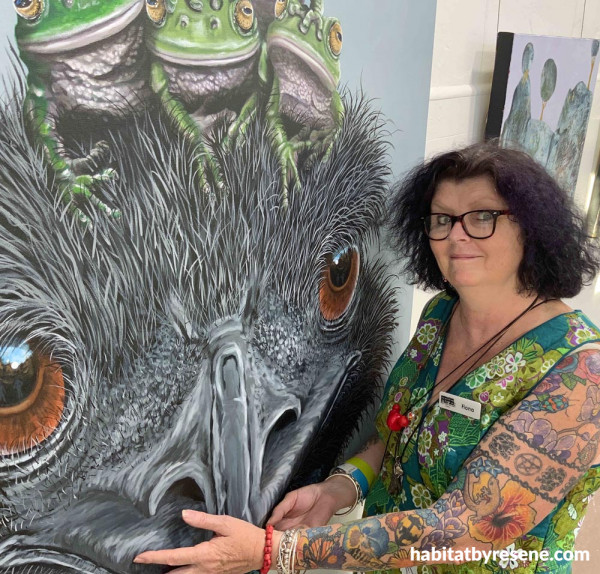 "I paint using lots of small brushes which enable me to create feathers, fur or scales in a realistic style which is often meticulous even if I'm painting large scale, I guess you could say I'm a perfectionist," Fiona says.
She says it's hard to pick a favourite painting, but a group of zebras she painted comes to mind. "It was a culmination of several reference images arranged together and I just adore the composition. They are all looking out of the painting at you, which is actually mostly how my work ends up, but this one is a little different – it's like they are just waiting for you to say something or give them something.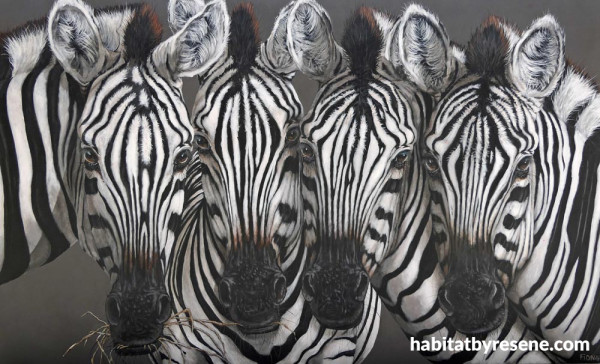 "My process starts with an idea, which moves to either my camera or my reference library on the computer. I then print out some images and transfer the most important areas to get my perspective right. Then I draw the rest in with my brushes and paint building up many layers to create depth and texture."
Find Fiona's work at www.fmgfionagroomvisualartist.com
Published: 26 May 2022