►
◄
latest
habitat tv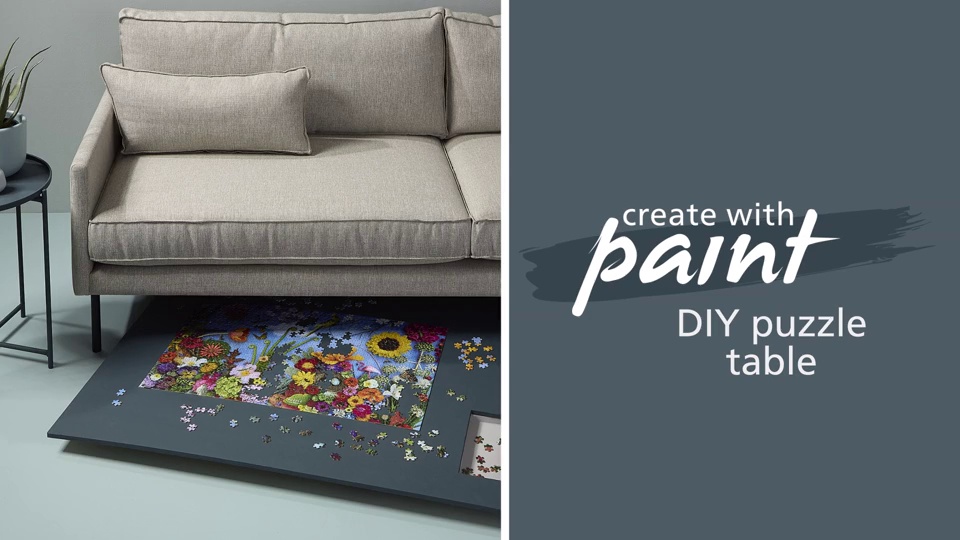 blog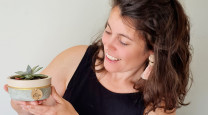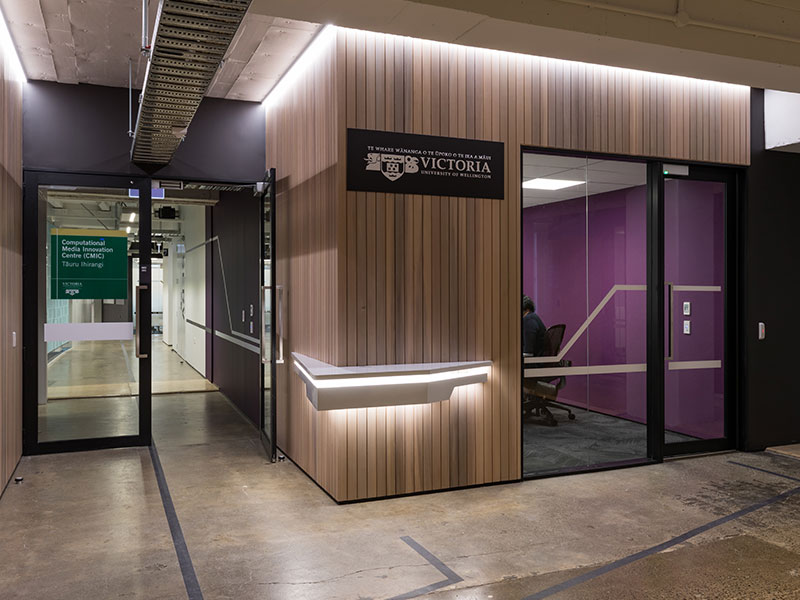 Victoria University's CMIC Centre given an innovative violet-hued fitout
25 Mar 2020
In celebration of Purple Day today, we share how purple can be used to encourage creativity.
In 2018, Designgroup Stapleton Elliot were commissioned to provide Victoria University of Wellington an interior fitout for the new Computational Media Innovation Centre (CMIC). The project team wanted to use the opportunity to create an environment that supports innovation and creativity, which led them to a considered palette of Resene colours that looks sleek and contemporary.
Located on Taranaki Street, the completed space now functions as an incubator for digital design start-ups as well as a venue for postgraduates to further develop their research. It was important to the University that the design reflected the swift and ever-changing nature of the global digital market. Designgroup Stapleton Elliot's Michael Ware explains that the resulting design drew heavily on the global direction of computational graphics. "Influenced by anime, virtual reality and digital code, the design mimics the futuristic, sometimes outer-worldly concepts of these disciplines," he says.
One notable feature is the presence of guiding lines in Resene Black throughout the interior which, Michael notes, mirrors the movement of visitors traveling through. "Beginning in the lobby, the lines guide people through the studios, modelling rooms, meeting and teaching areas and into the shared kitchenette/social hub," says Michael.
When it came to the colour selection, classic tones of black and white were relied on to provide a strong base, before adding statement colours of blue and purple. "They complement and offer opportunities to explore a tangible experience of the digital in physical form. Resene Plum was an ideal choice for this project particularly because of its boldness and futuristic connotations," says Michael.
In the lobby, the panelled cedar has also been given the Resene treatment with Resene Colorwood Rock Salt, which adds a soft and natural feel to the avant-garde entry space. This choice of stain also allows the timber grain to show through and bring in further visual texture. As visitors follow the wayfinding graphics painted on the raw concrete, they're eventually led to deviations like the 'Capturing and Modelling Lab' painted entirely in Resene Black. "It provokes a sense of drama and possibility, and the void allows for nothing but innovation and discovery." The design team saw an opportunity to use black on all four walls – a rarely used colour scheme that makes a daring statement. It speaks volumes of their ability to keep their fingers of the pulse of innovation as well as their willingness to be different.
Looking at the communal area, it's clear how colour was used to reinforce future exploration and the need to adapt in creative spaces. "Purple (and in this case, Resene Plum) has long been recognised to represent creativity and ambition, complementing the drives of CMIC students," says Michael.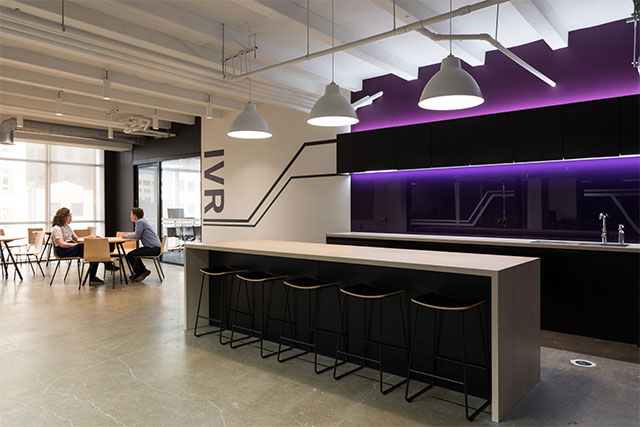 The communal kitchen area is a modern open space in Resene Black White with guiding lines and signage painted in Resene Black. The kitchenette wall is in Resene Plum.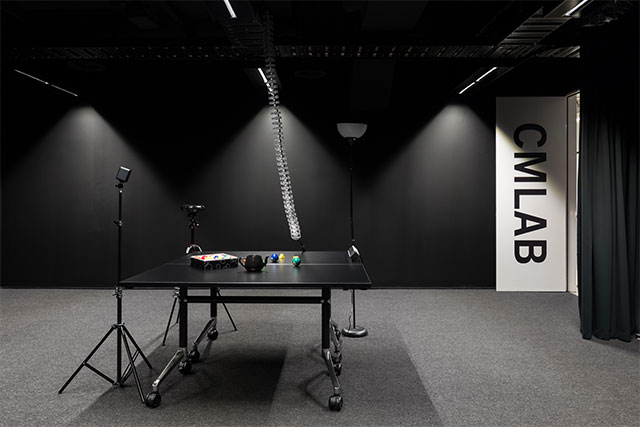 The CMIC Capturing Lab is painted in Resene Black for a dramatic touch. The door (right) is in Resene Black White with signage in Resene Black.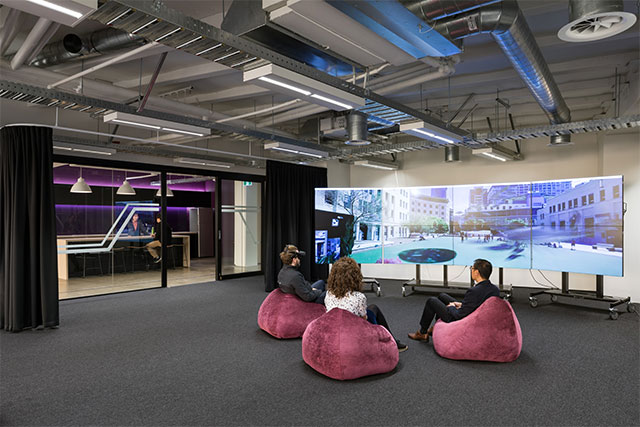 This communal area features nod to the purple used beyond the room with plum bean bags. Walls painted in Resene Black White.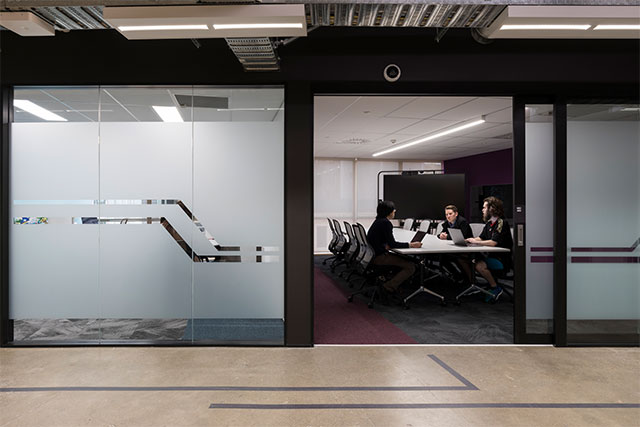 The raw concrete floor features painted guiding lines in Resene Black. Meeting room beyond painted in Resene Plum.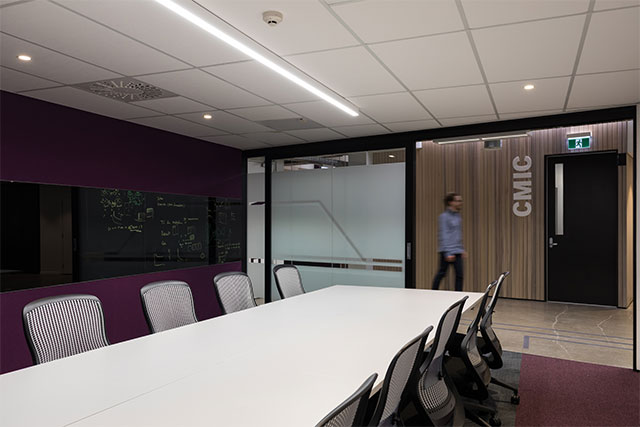 Meeting room walls painted in Resene Plum and the panelled cedar outside is painted in Resene Colorwood Rock Salt. Door and guiding lines painted in Resene Black.
images Mark Scowen
Published: 25 Mar 2020