►
◄
latest
habitat tv
blog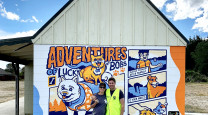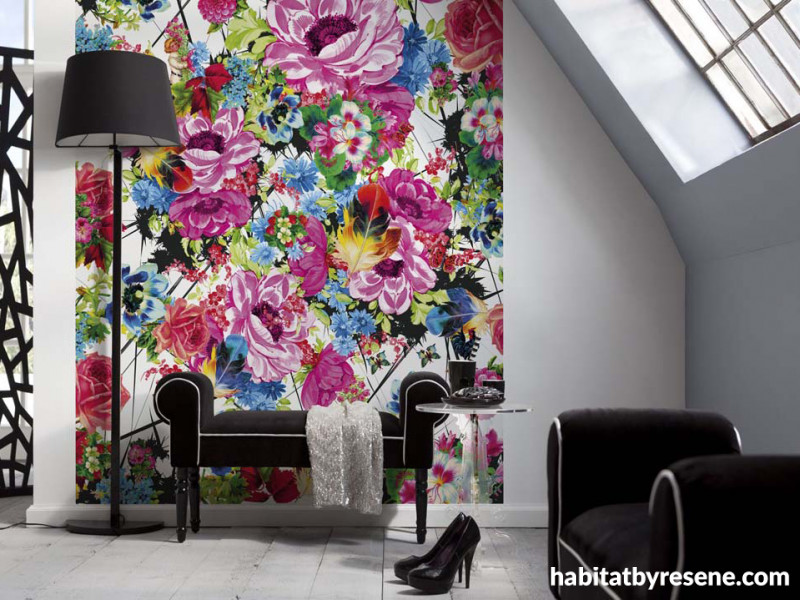 Wallpaper personality quiz: Find out your interior style and what it means for your home
11 Aug 2021
The Resene Wallpaper Collection has a wallpaper for any personality. We've created the ultimate wallpaper quiz to match your personality to an interior style and range of wallpapers. For more inspirational wallpaper ideas, click here.

1. What is your ideal pet?
A: Mouse
B: Pony
C: A stray cat you've adopted
D: Goldfish
E: Lap dog
F: Rabbit

2. Where is your favourite place to eat?
A: Outdoors with a picnic
B: A fancy restaurant
C: A place I've never been to before
D: With my family
E: At the dining table
F: A barbeque at a friend's place

3. What would your dream house be?
A: A tiny house in a tree
B: A mansion with a pool
C: A Kombi van
D: A villa
E: A castle
F: A log cabin

4. What would be your ideal vacation?
A: Hiking over snow-capped mountains
B: Luxury yacht in the Caribbean
C: Backpacking through Thailand
D: A relaxing island getaway
E: An art tour in Europe
F: A theme park or two, then hitting the beach

5. What's your favourite dessert?
A: Hazelnut and salted caramel mousse
B: A cheese board
C: Tropical salad
D: Ice cream
E: Vanilla sponge cake with cream
F: Anything chocolate

6. What's your favourite hobby?
A: Going on a nature walk
B: Having a spa day
C: Biking or kayaking
D: Reading a book with a hot cuppa
E: Cosied up watching a good documentary
F: Playing boardgames

7. What's your favourite colour?
A: Forest green
B: White and gold
C: Spicy oranges and reds
D: Navy blue
E: Royal purple
F: Bright, sunny yellow

8. What characteristic do you value most?
A: Kindness
B: Loyalty
C: Courage
D: Honesty
E: Knowledge
F: Creativity

The results

Mostly As: Nature lover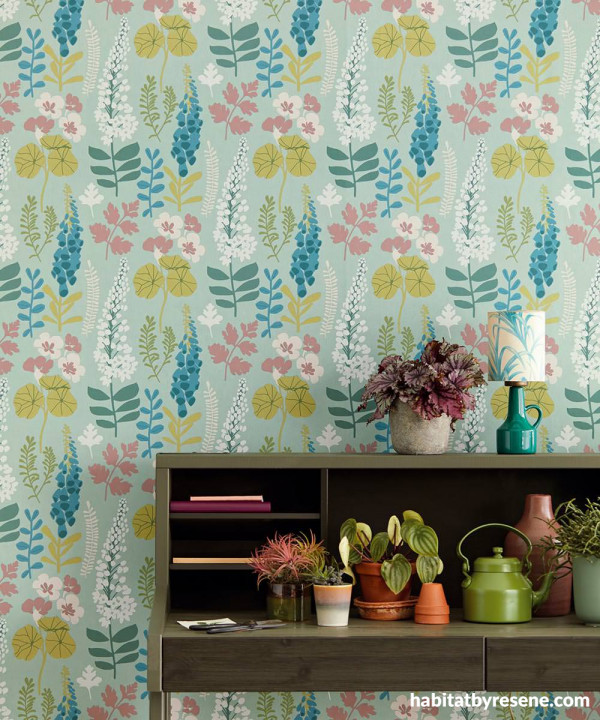 Resene Wallpaper Collection E384531
You'd rather be in the forest than cooped up inside. With Resene's range of earthy wallpapers you can now bring the outside in by adding a colourful, cool breeze atmosphere with Resene Wallpaper Collection E384531. Surround yourself with timber walls stained in Resene Colorwood Natural, or meadow green floors in Resene Clover or Resene Caper. Keep things honest and simple with environmentally friendly products and natural materials such as plywood and recycled timber finished in Resene Aquaclear and concrete finished in Resene Concrete Clear (walls) or Resene Concrete Wax (floor). Don't forget the houseplants!

Mostly Bs: Maximalist Chic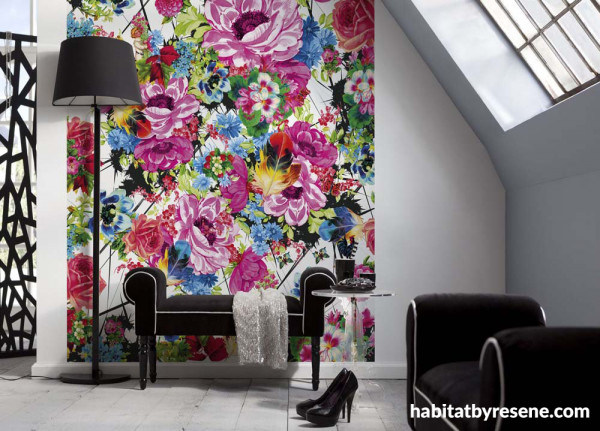 Resene Wallpaper Collection 4-749
You are over the top in the best possible way, your style is big, bold and refreshing. Release your flamboyant inner self with the help of luxe wallpapers such as Resene Wallpaper Collection 4-749. Embrace lavish, glamorous interior styles with bold, rich colours such as Resene Enigma or Resene Pirate Gold. Incorporate opulent furniture, gleaming accessories and ornate detailing. If you're looking for luxe on a budget, try upcycling a picture frame from a second-hand shop using metallic Resene Gold Dust and framing a piece of your favourite wallpaper.

Mostly Cs: Adventurer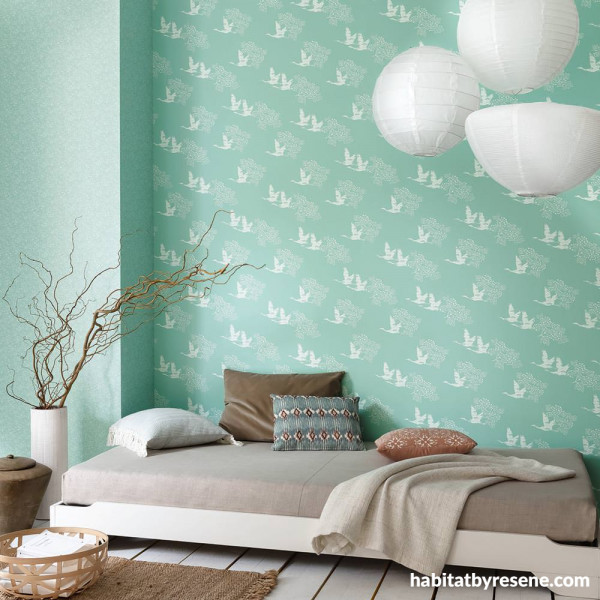 Resene Wallpaper Collection HAN100317010
You're an adventurer at heart, always looking for a new place to explore. Surround yourself with inspiration from exotic destinations with whimsical Resene Wallpaper Collection HAN100317010. Or go for a warm, over-accessorised look with carefree Resene Fuel Yellow or spicy Resene Hot Chile walls accompanied by Mexican rugs, Moroccan lamps or clay pots. The world is your oyster and now, with the help of Resene's inspiring range of wallpapers, your home can be too.

Mostly Ds: Classic (vintage)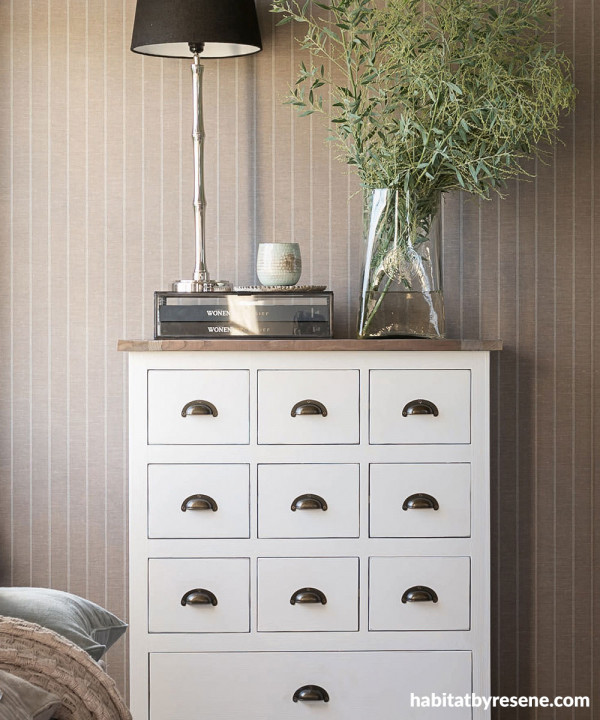 Resene Wallpaper Collection 219902
You're a classic soul with a hint of vintage pizazz. You can as easily enjoy the more muted colours of yesteryear as you can light, softly coloured pastel tones such as Resene Cest La Vie or Resene Pattens Blue. Embrace nostalgia with upcycled dressers and sideboards to complement classic wallpapers such as Resene Wallpaper Collection 219902.

Mostly Es: History lover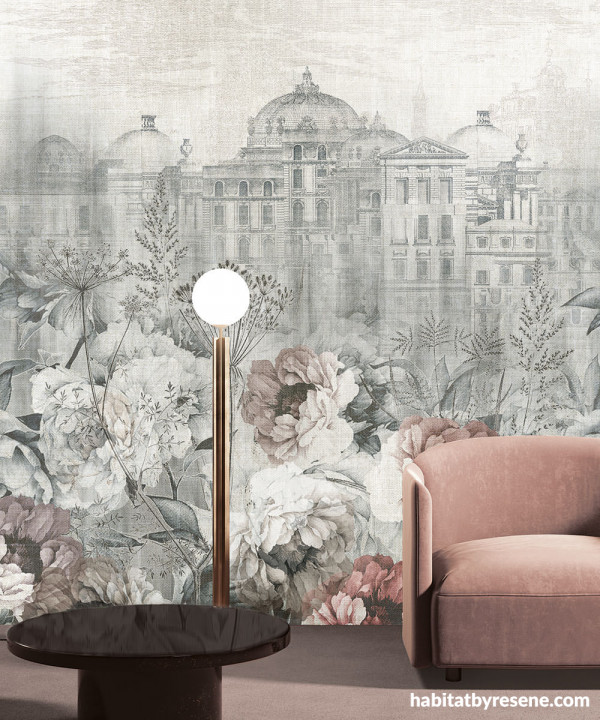 Resene Wallpaper Collection DGKEN3012
You're a lover of all things past, whether it be bright retro styles or more traditional designs. You will relish a comfortable and familiar look that uses soothing, muted colours such as Resene Villa White or Resene Oilskin. Pair elegant Resene Wallpaper Collection DGKEN3012 with large bookcases, pale gold accents and antique furniture for a truly sophisticated look.

Mostly Fs: Fun and breezy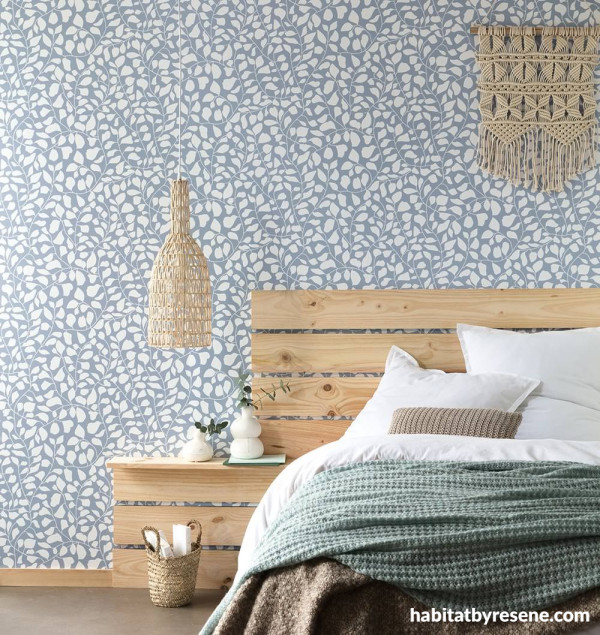 Resene Wallpaper Collection SMIL69816705
You have a casual, laid-back style and aren't afraid to give new things a try. Your fun and breezy personality lends itself to Scandi and Boho designs. Try complementing Resene Wallpaper Collection SMIL69816705 with surrounding walls in Resene Mountain Mist or Resene Duck Egg Blue. Add in some timber accents and rustic features but remember, simplicity is key to creating an easy-going atmosphere.
Published: 11 Aug 2021