►
◄
latest
habitat tv
blog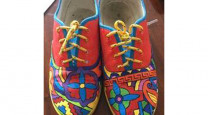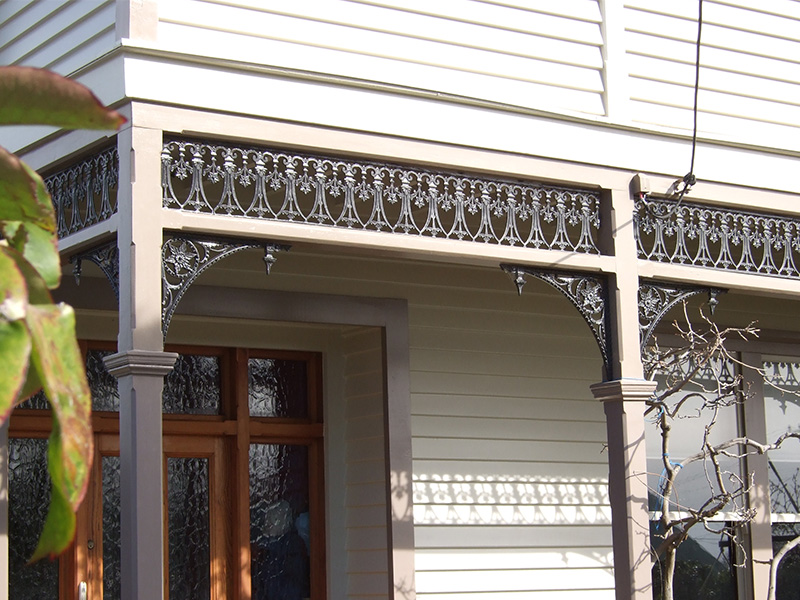 Wayne's remarkable lacework restorations return villas to their former glory
22 Oct 2019
Delicate and ornate, filigree lacework is one of the standout features that give old heritage villas their character and charm.
In what he refers to as a 'retirement project', Oamaru-based sheep shearer Wayne Cox has found a clever way to manufacture and reproduce lacework on homes whose filigree is in need of replacement.
"It's becoming harder and more expensive than ever to find wrought iron lacework these days," he says. "I found I could take a mould off an original piece and cast it in fibreglass, and once its painted, it looks just like the real thing – at a fraction of the cost."
"I started manufacturing lacework because I own a villa myself that has a veranda on two sides, the usual front door around to the side door off the lounge and then we put a new modern kitchen on where the traditional lean-to was. The kitchen is rounded to fill in the corner a bit – like segments of an orange – so I built a veranda along the plain side and opposite side to the original veranda to sort of hide the new kitchen from the road and keep a traditional look."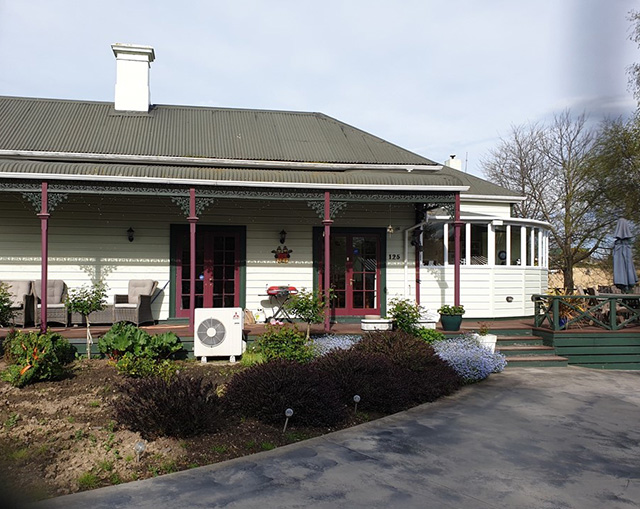 The project that started it all was Wayne's own villa. His lovely lacework is painted in Resene Lustacryl semi-gloss waterborne enamel.
"I originally went to the local foundry in Oamaru to get a price for them to forge some new wrought iron that matched my existing pattern. After they hit me with the price, I picked myself up off the floor and went home to have a go at it myself."
A man of many talents, Wayne had recently finished building a mahogany speedboat and still had some fibreglass left over. He returned to the foundry to have them make a sand mould based on his home's lacework pattern. Despite coating the mould with all sorts of release agents, he soon learned he needed a flexible mould to be able to peel out the cured resin and fibreglass. Wayne now uses polyurethane rubber for his moulds, which he has found to work well.
After years of experimentation, Wayne has ended up with a final product and method he was pleased with, one that can be replicated to help other homeowners who find themselves in a similar predicament. Since then, Wayne has helped many New Zealand homeowners that now proudly feature his handiwork on their verandas through his company Oamaru Veranda Lacework.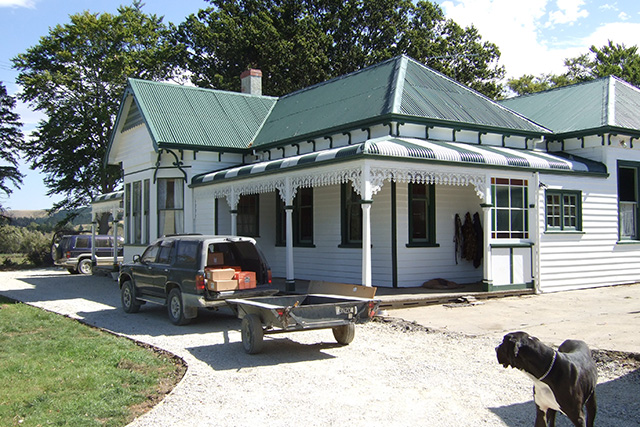 This villa, which Wayne helped to restore, features his fibreglass and resin filigree painted in crisp Resene Lustacryl White.
"Over the years, I have amassed quite a few different patterns so most of the hard work has been done. If a new client comes and picks a pattern I already have, I just mix the fibreglass and make them up, so usually a house can be completed in less than a month.
For homes that have existing wrought iron and would like more of the same pattern, Wayne is able to make a custom mould to replicate the design at an additional cost.
Wayne uses Resene Lustacryl semi-gloss waterborne enamel to colour his lacework for an even and durable finish that looks great for years to come. While most of his lacework is painted in crisp and classic Resene White, homeowners who have a particular hue in mind will be happy to hear that his work can easily be finished in any Resene paint colour of their choice.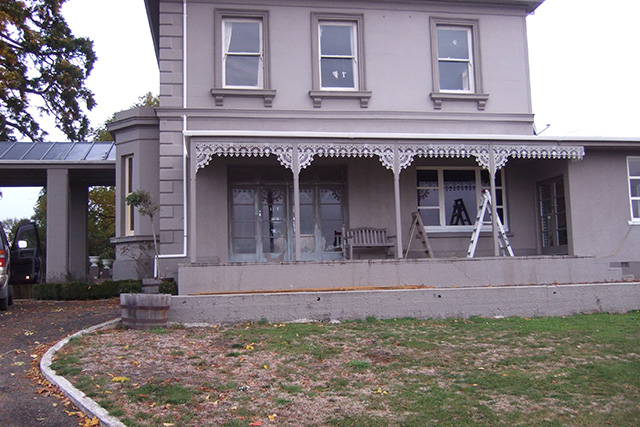 Wayne's lacework in the process of being installed.
To see more of Wayne's exceptional restorations, visit the Oamaru Veranda Lacework Company Facebook page.