►
◄
latest
habitat tv
blog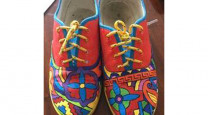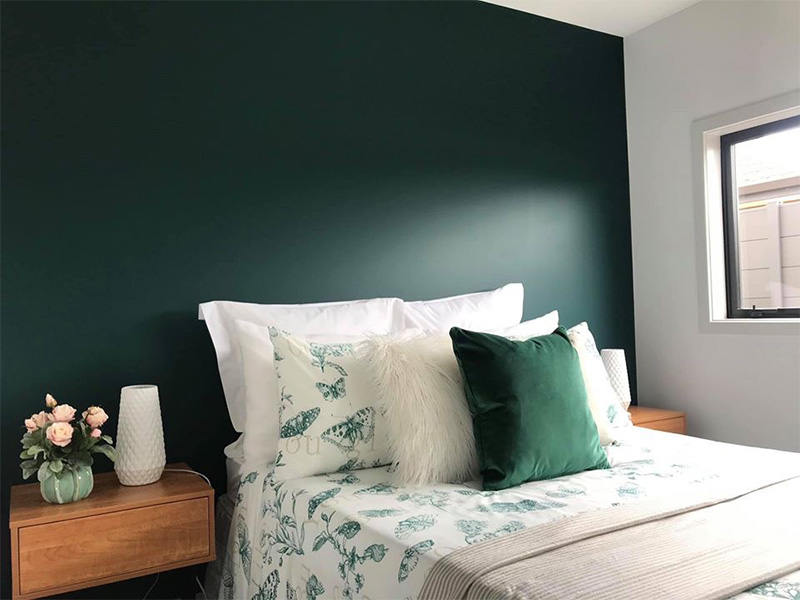 Wellington Rugby builds a home for a good cause
20 Nov 2019
The tremendous power of community - and that classic Kiwi spirit of generosity - has birthed a home that offers more than just a roof over your head. The House that Wellington Rugby Built is a genius project with a heart-warming goal: to raise funds for Wellington Junior Rugby and The Wellington Children's Hospital.
After months of hard work, the home has finally been given those all-important finishing touches, and will be auctioned off on 29 November.
Located an easy drive away from Wellington's CBD at Wallaceville Estate in Upper Hutt, the architecturally designed family home boasts brand new, modern amenities and a sleek, contemporary interior.
Consisting of four double bedrooms, two bathrooms and an ensuite, an open plan kitchen, dining area and family room, the home has been stunningly furnished by the project's sponsors.
Commercial Manager for the project, David Birnie, is enthusiastic about the end result - and grateful to the various partners for assisting Wellington Rugby through every challenge that comes with a new build and full design. "The input from our partners was essential in being able to deliver a product everyone is proud of," he says.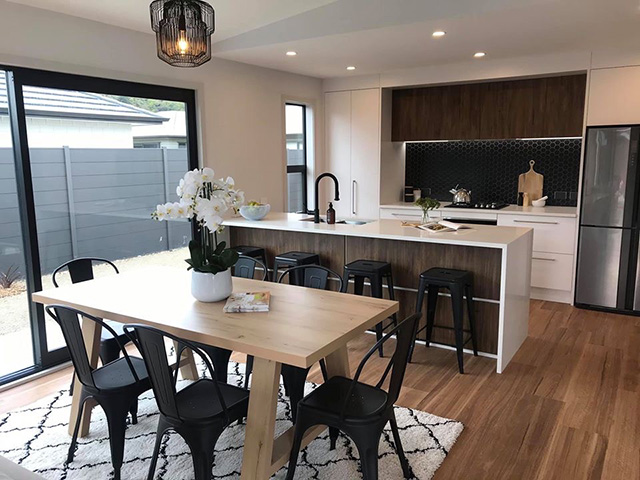 The open plan kitchen and living room looks clean and contemporary in Resene Half Athens Grey.
Resene colour consultant Rose Thomas brought some much-needed expertise to the project and curated the home's stunning interior and exterior colours. From the garage door and guttering right down to the bedrooms and open plan spaces, the home was given the full Resene treatment.
According to Rose, the idea for the overall colour scheme was "to find nature-inspired feature walls which would complement the neutral tones throughout, but also appeal to a wide market." This approach led her to choose Resene Atlas and Resene Coast to define the schemes of two of the bedrooms.
Walls in Resene Half Athens Grey, which is tinted with delicate grey and violet, create a crisp and restful looking main living space. The ceilings are painted Resene Alabaster and the trims are in Resene Quarter Foggy Grey.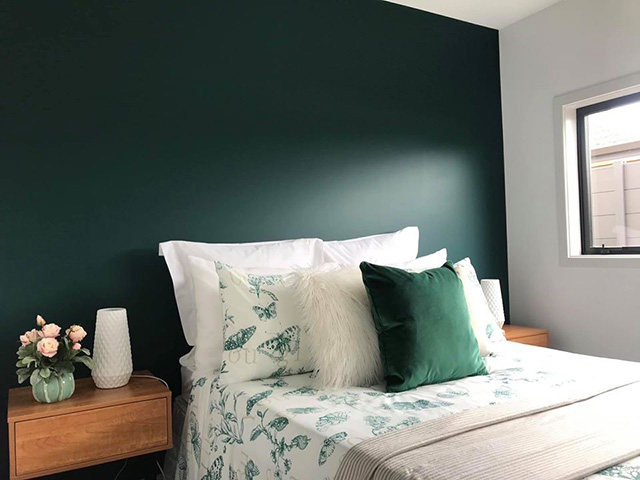 Rose worked with the Wellington Rugby team to bring every colour look together, resulting in a stylish overall aesthetic. In this bedroom, an accent wall in deep emerald Resene Atlas works a treat with touches of green soft furnishings. The other wall is painted Resene Half Athens Grey, the architraves are in Resene Quarter Foggy Grey and the ceiling is in Resene Alabaster.
The journey from build to final touches has been a learning experience for the team at Wellington Rugby, and if David has any advice for eager renovators or those looking to build their slice of Kiwi paradise, it's to get colour specialists involved early - particularly if you want your spaces to look light and open.
"Give as much information on what you are looking for to the experts and let them use their knowledge and skills to come back to you with what works best, and the latest trends for colour and design. Given that information they can create an effective and efficient concept for you to work with."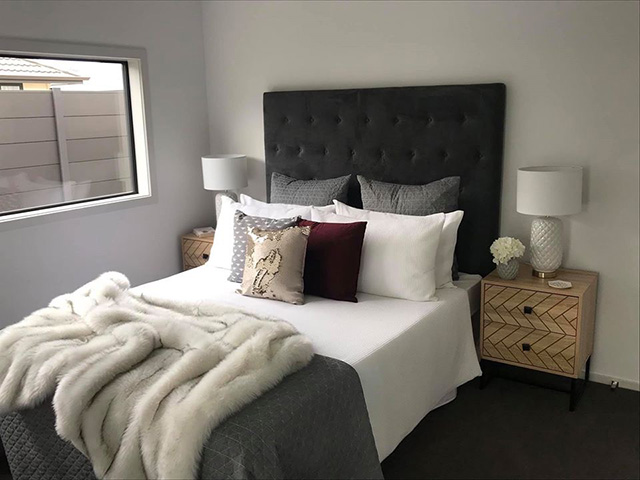 Walls in Resene Half Athens Grey and trims in Resene Foggy Grey leave this cosy bedroom looking light, bright and spacious. Darker grey décor pops amongst the more neutral tones.
David notes that it's the overall feel of the house that makes it a standout.
"That's a reflection of the colours used and the layout of the property – it feels open but cosy and warm even though there is plenty of space with four double bedrooms and a large kitchen, dining and lounge area that flows outside at two points in the space. The use of colour has opened the space allowing it to be defined into the functional spaces."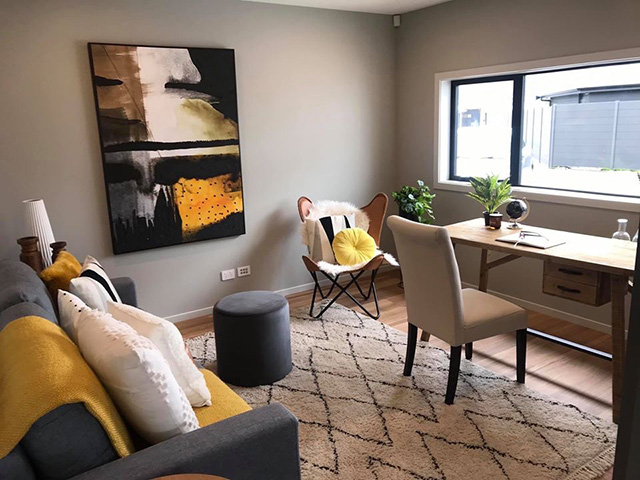 The media room's yellow accents shine next to walls in Resene Quarter Taupe Grey, trims in Resene Quarter Foggy Grey and a ceiling in Resene Alabaster.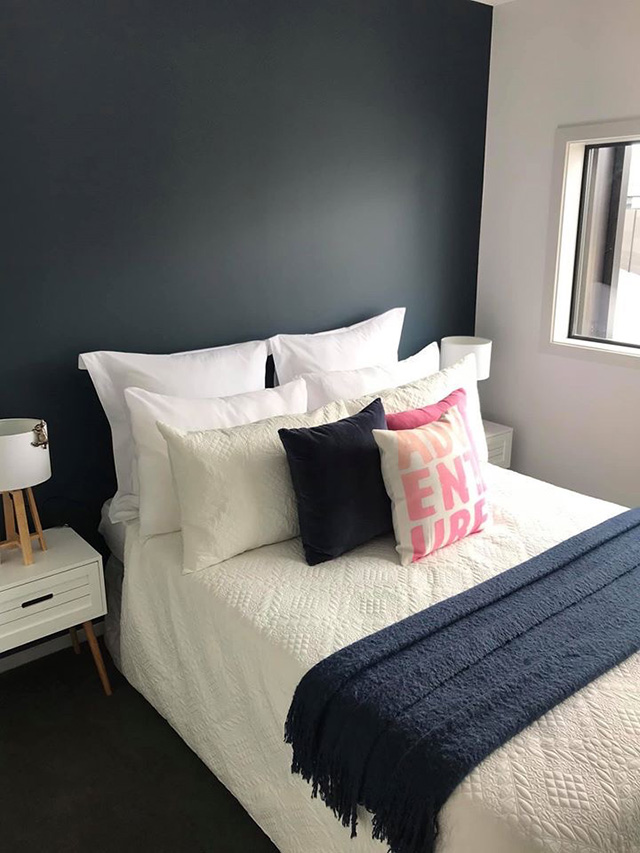 A feature wall behind the bed in Resene Coast anchors the look of this bedroom. The colour is a favourite of Rose's for its dark and moody versatility. The surrounding walls are in Resene Half Athens Grey and the trims are in Resene Quarter Foggy Grey.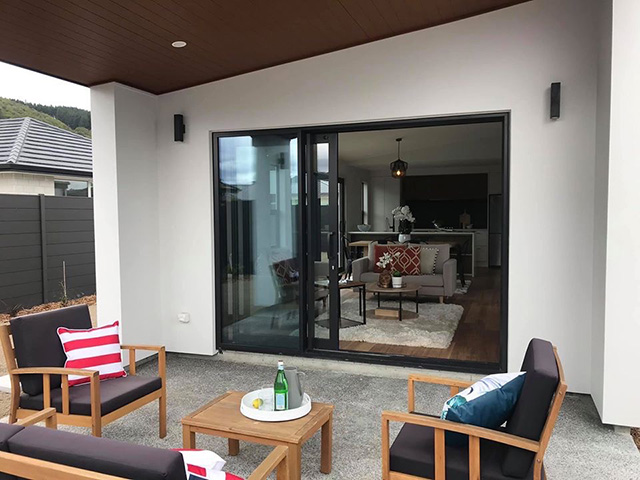 The house embraces an indoor-outdoor lifestyle with large sliding doors and ample patio space. Outside, the walls have been finished in Rockcote plaster cladding in Resene Athens Grey with plywood soffits over the patio in Resene Woodsman Wood Oil tinted to a custom colour formula.
For more information on the project and the upcoming auction, visit the official Facebook page for The House that Wellington Rugby Built.