►
◄
latest
habitat tv
blog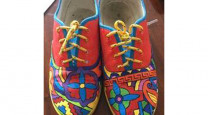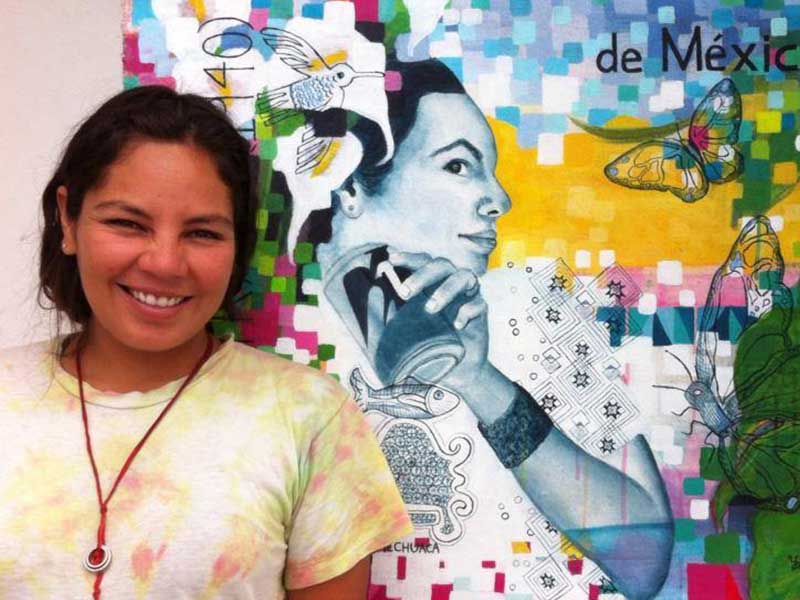 Ynes reflects life in colour
18 Jul 2018
Born in Mexico, living in South Canterbury and currently travelling the world – Ynes Guevara's adventures and travels are all reflected in her work.
Having moved to Timaru seven years ago with her husband, Ynes' work is a fusion of all her life experiences and influences. Mexican icons and imagery share the canvas with New Zealand legends such at Rita Angus. Her bold use of Resene colours brings everything together in a unique and happy marriage.
Tell us about your current work or ventures.
I am currently on a one-year painting quest. My husband and I left New Zealand 10 months ago to travel the USA, Mexico and South America. We are heading to Peru shortly and I am really excited to discover the ancient Inca civilisations.
During these travels I have managed to complete a series of paintings I like to call Messed Up Situations. The series was born from my experiences with people and with Mexico, a country I left seven years ago.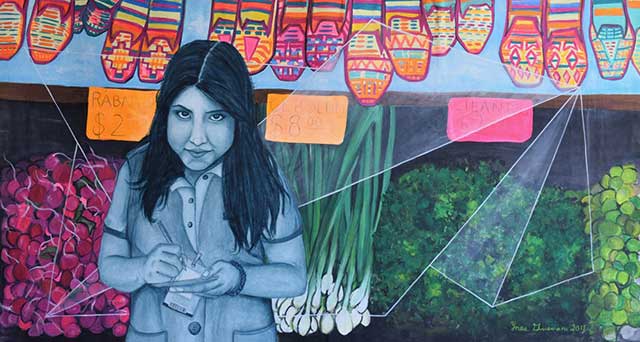 Mexican Market Girl by Ynes Guevaras.
How do you incorporate Resene products and paint into your work?
Resene acrylics are my main medium. All my work is based on a canvas, with acrylic paint.
How has the style of your pieces evolved?
The style of my paintings has grown more complex. I have to say, for an island in the middle of nowhere, life in New Zealand has been full-on. My paintings have changed shape and style and have surely grown more beautiful. I am passionate about painting, about colours, about life and happiness. I enjoy the brush movements and the way the colour flows, the high contrasts throughout the white canvas material.
La Loteria II by Ynes Guevara.
What has influenced your work?
I am a free spirit but focused on symmetry and achievement in high contrasts. I love to represent my life, which is my present and my past, my roots and my culture.
I am influenced by artists such as Carlos de la Torre, Antonio Martinez, Eduardo Beadle and Rita Beadle, and Frida Kahlo. Mexican masters, as well as Kerry J. Marshall, David Salle, David Hockney and Edward Weston from the USA and from New Zealand Rachel Ratten, Doylee Doyle, Don Biney, Rita Angus, and Gordon Walters.
I work on portraits and on tributes to famous artists, such as Frida Kahlo, Rita Angus, Edward Weston… the list goes on.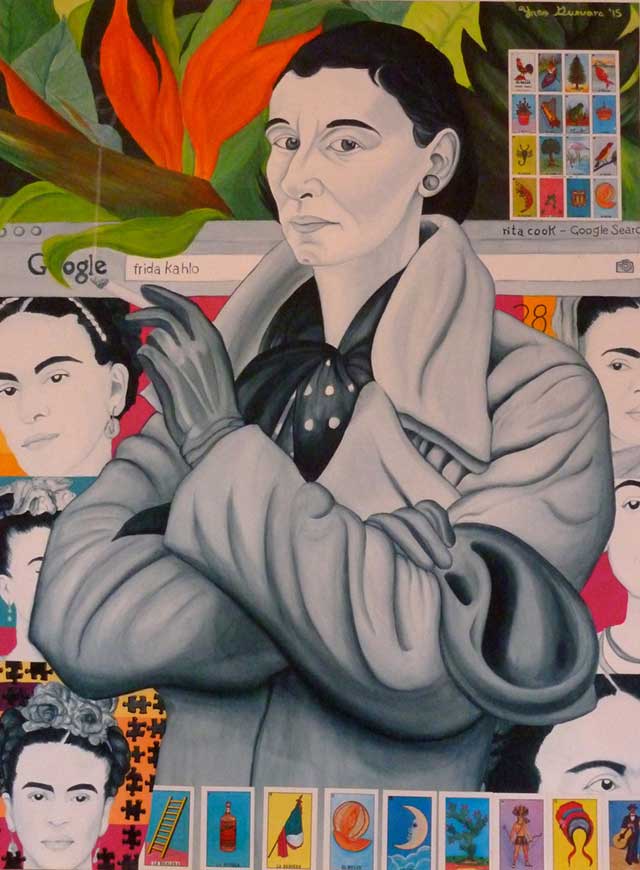 Rita Angus by Ynes Guevara.
Do you have a favourite piece?
My favorite piece is Frida Kahlo III, a black and white portrait I completed in a time of my life when I achieved the freedom I was looking for. Another big success.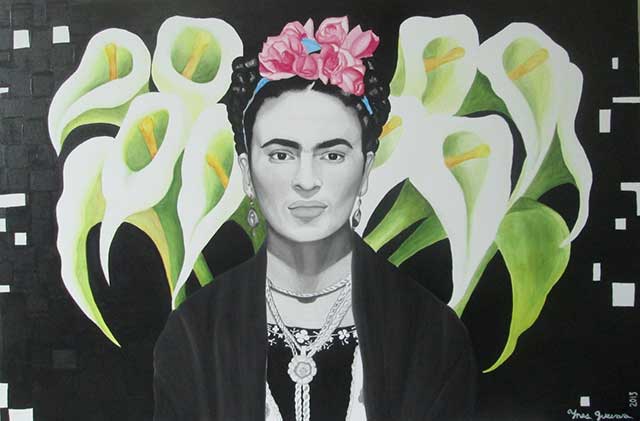 Frida Kahlo III by Ynes Guevara.
And a favourite colour?
My favorite color would definitely be Resene Colour Me Pink. But I'm also fond of Resene Kitsch, Resene Yabbadabbadoo and Resene Wellywood. Believe it or not, I brought my favourite Resene Colour Me Pink on my travels with me and I have used it on my last series. We ended up painting the walls in our home that same colour scheme.

See more of Ynes' work at www.ynesguevara.com.