►
◄
latest
habitat tv
blog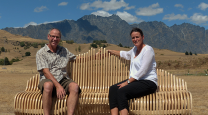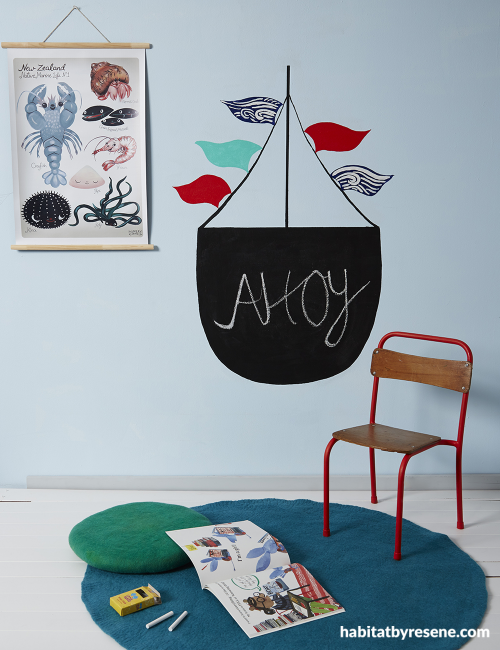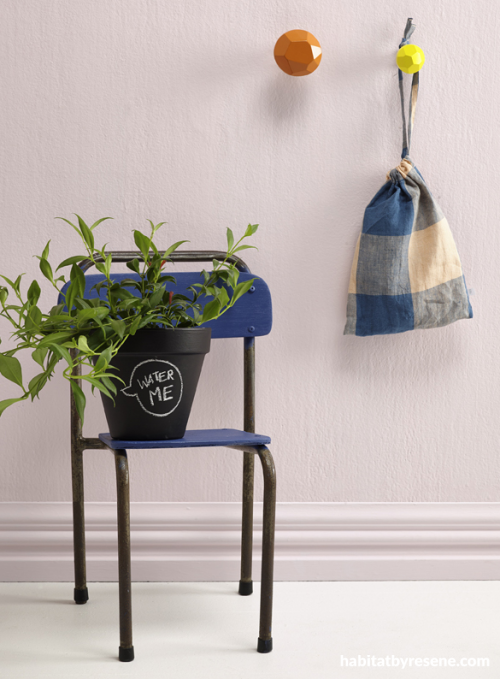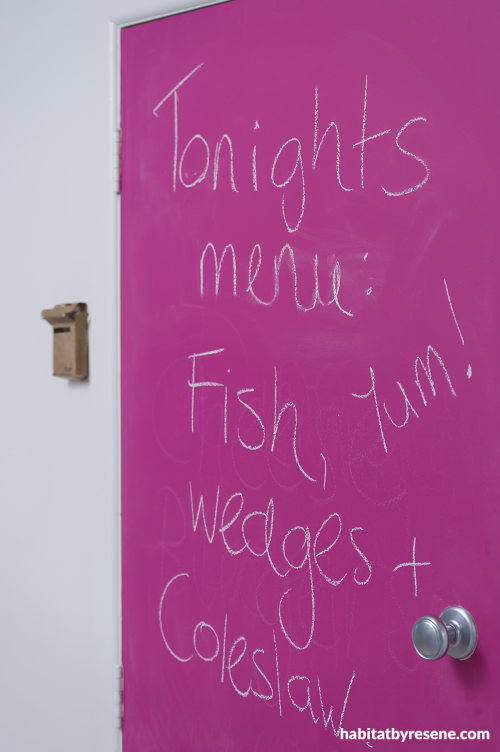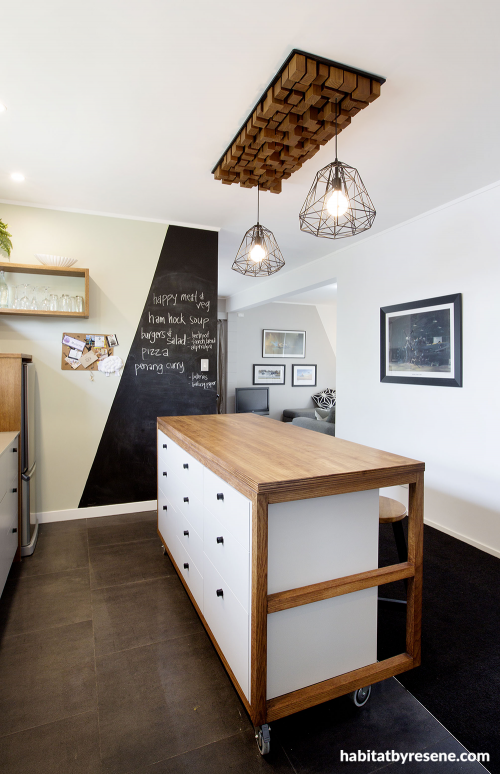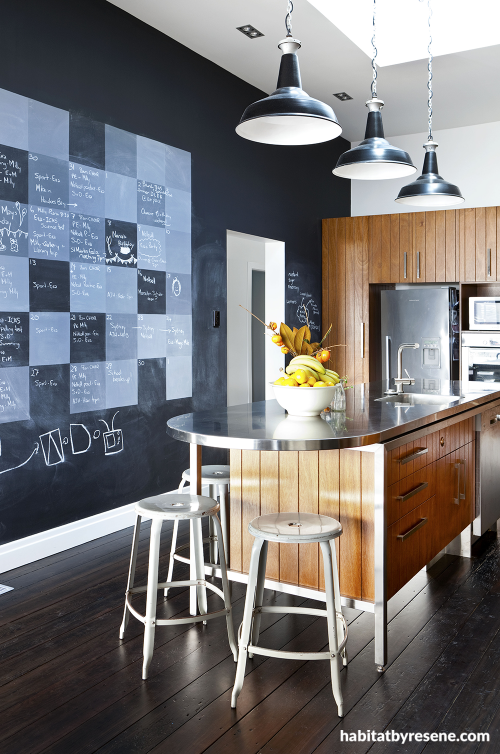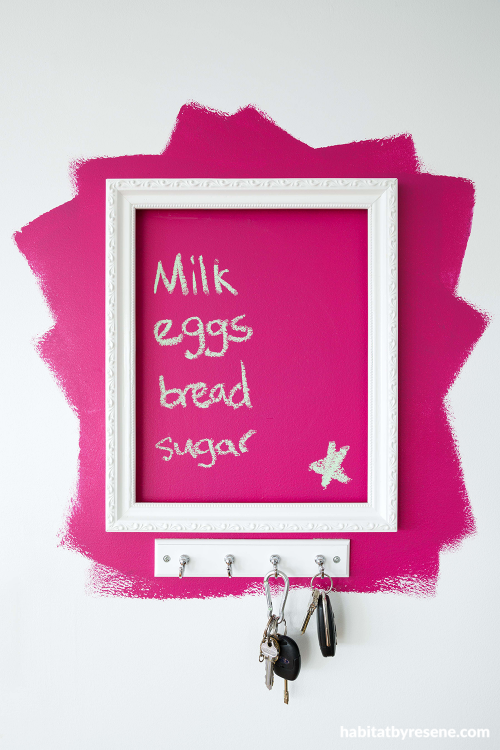 Chalk it up in original style
Chalkboards aren't a new idea. List-making homeowners have been using them for some years now, spurred on by the ready access to chalkboard paints like Resene Blackboard Paint.
But chalkboards aren't just about a black rectangle painted on to the wall. We've seen some creative uses over the years: chalkboard furniture, kids' blocks, scumble-edged noticeboards, on doors, in office nooks, calendar grids, entire walls. There seems to be no limit to your imagination when it comes to chalkboards.
Chalkboards can be practical, they can be interactive and fun, or they can provide a blank slate for artistic endeavours that have a short-term life span… before its time for the next chalky masterpiece.
They can be big, small, portable or fixed.
Resene Blackboard Paint is actually a bit of a misnomer. Sure it comes in classic black but it's also available in a range of other fun colours (pink, blue and green). Or if none of those suit your scheme, you can simply use Resene SpaceCote Low Sheen tinted to any Resene colour as a chalkboard. Chalk easily wipes off the surface of the paint.
So choose yourself a blank surface, and create an original chalkboard.
Top tip: For an old-school green chalkboard, try using Resene Blackboard Paint Green.
The technical stuff
Resene Blackboard Paint is a premium scrubbable 100% acrylic coating.
It is easy to apply – prepare and prime the surface as per normal and then apply two coats of Resene Blackboard Paint by brush, roller or spray. Resene Blackboard Paint is available in a 500ml can, so you only have to buy a small amount to add something a little different.
Published: 09 Mar 2016
Do you have a home full of wonderful Resene paint and colour? Send us some snaps by emailing [email protected].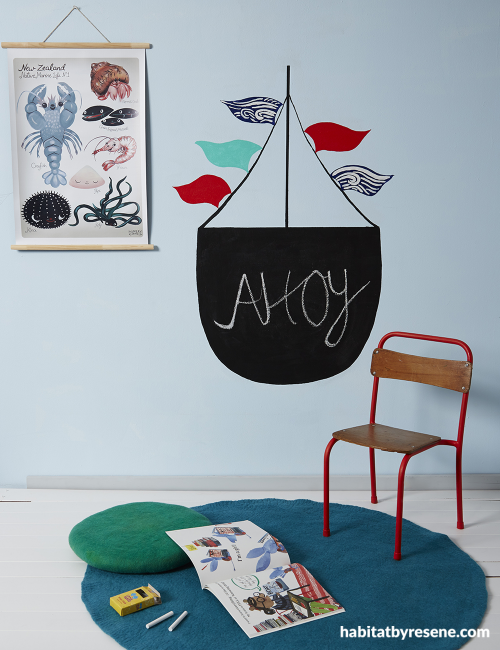 Resene Blackboard Paint in the form of a fat-bottomed pirate ship. The wall is Resene Dreamer, the flags are in Resene Dali, Resene Get Reddy, Resene Surfs Up and Resene Black White. The chair legs are in Resene Get Reddy.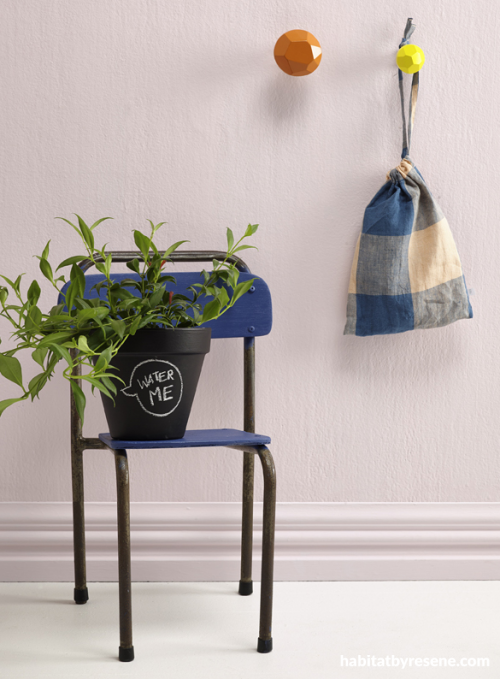 Even little messages look good in chalkboard paint. This 'water me' pot is painted in Resene Blackboard Paint, the wall is in Resene Pretty In Pink, the floor is Resene Alabaster and the vintage kiddy chair is Resene Bellbottom Blue.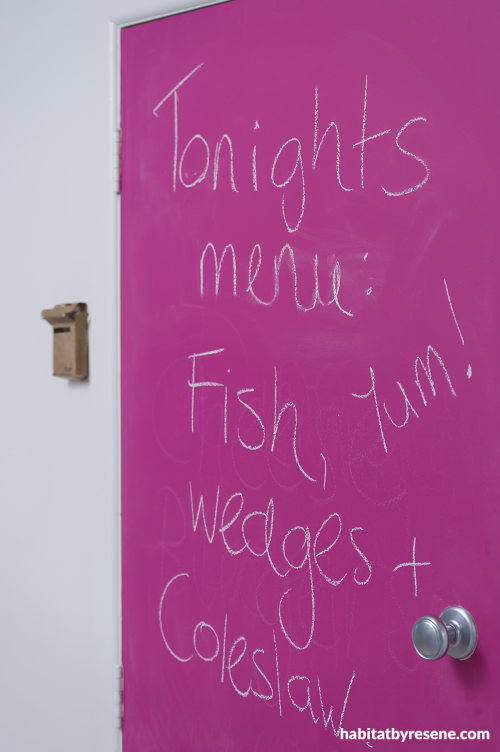 Interior designer Jackie Jones used Resene SpaceCote Low Sheen tinted to Resene Pink Panther to create a menu board out of a door in her kitchen.
Black-painted furniture looks superb in any setting. And finished with Resene Blackboard Paint, it gains another dimension. The walls are painted in Resene Quarter Alabaster and the back panel of the cabinet is stencilled in Resene Half Delta.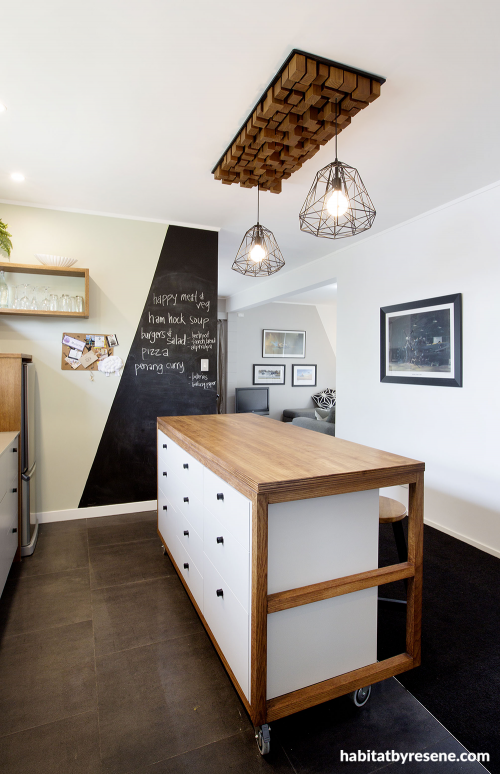 A trolley-style kitchen island, a feature wall in Resene Blackboard Paint and a custom-designed ceiling rose finished in Resene Colorwood Walnut are key features of the centrally placed kitchen. The blackboard is undercoated with Resene Magnetic Magic to give a magnetic wall and the wall beside it is Resene Beryl Green.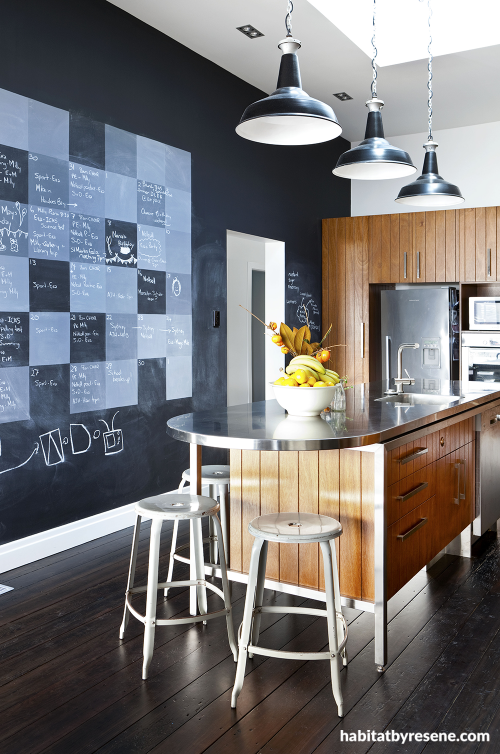 This ambitious calendar wall is made possible with a range of Resene greys used to create a chalkboard grid.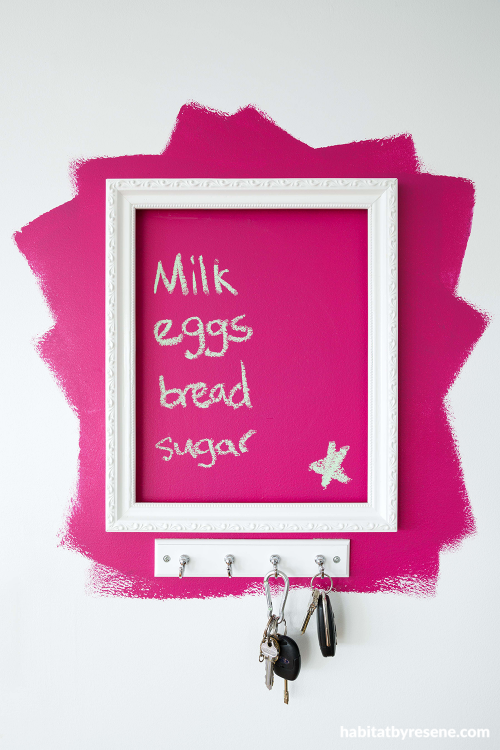 A fun way to make chalkboard noticeboard – simply paint the wall in a scumble-edged colour (try Resene Smitten for this look), and pop a frame and key holder on top.
the look
If you're stuck on what
colour to use or need colour
advice, try out the Resene
Ask a Colour Expert service.