►
◄
latest
habitat tv
blog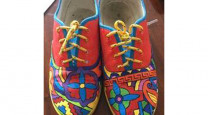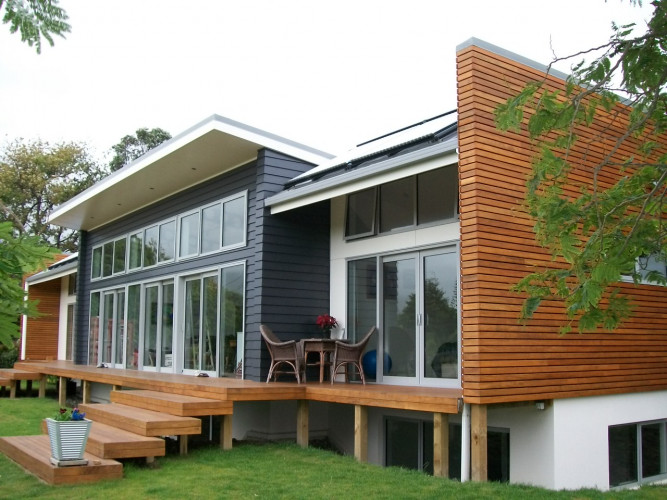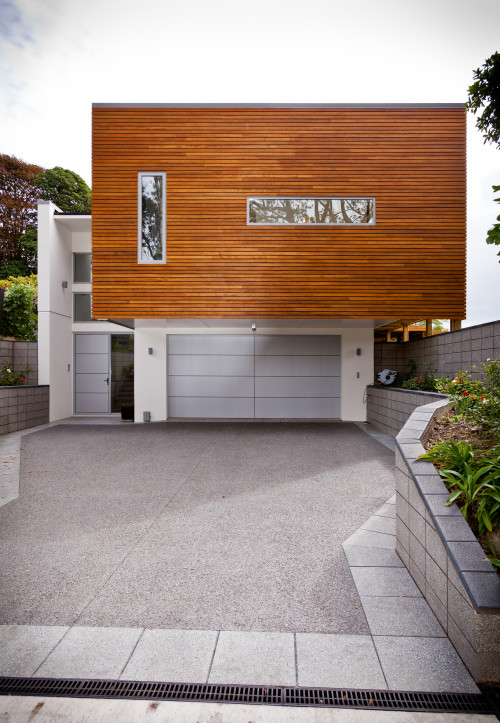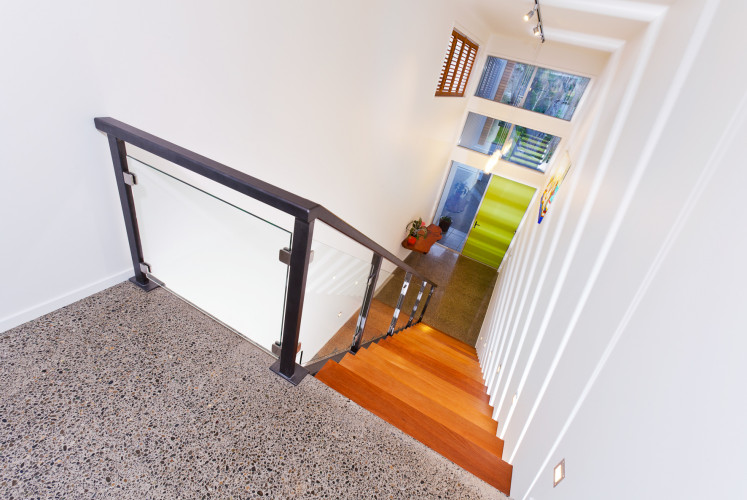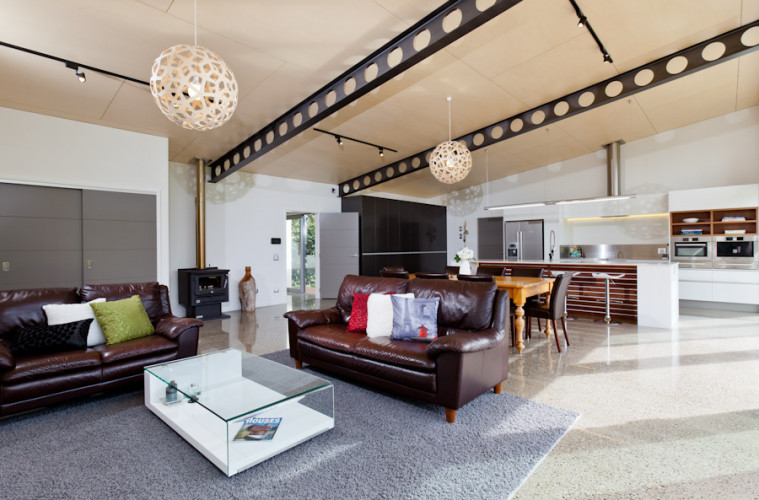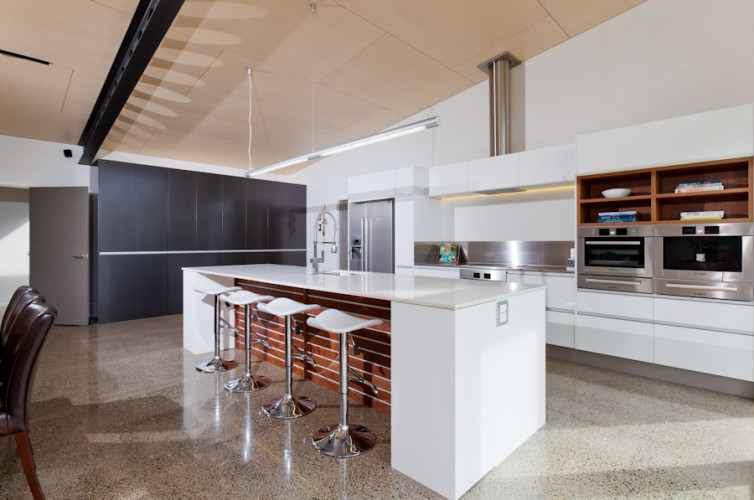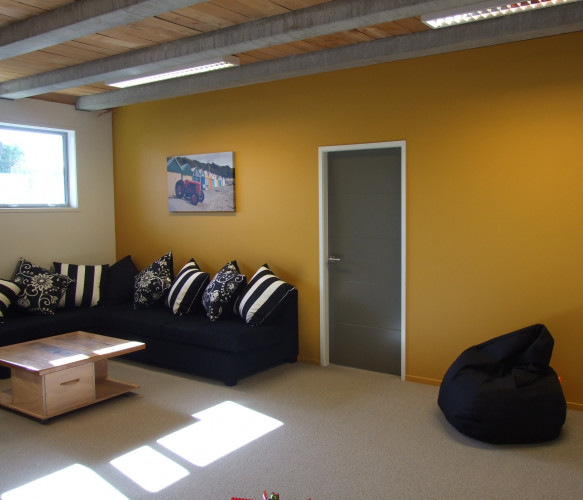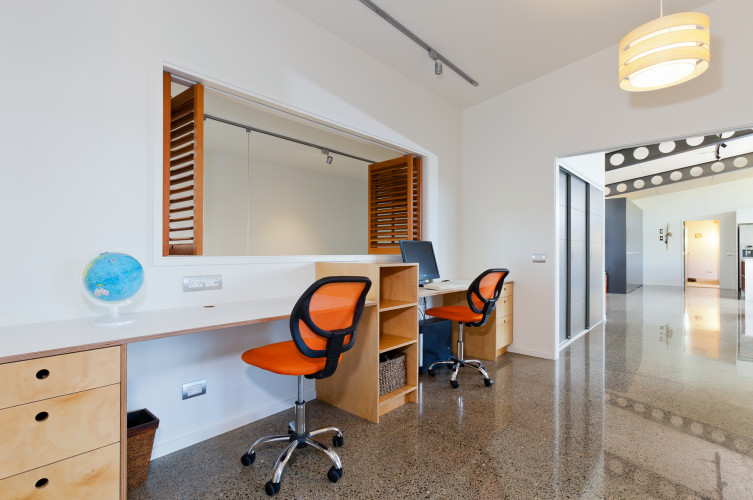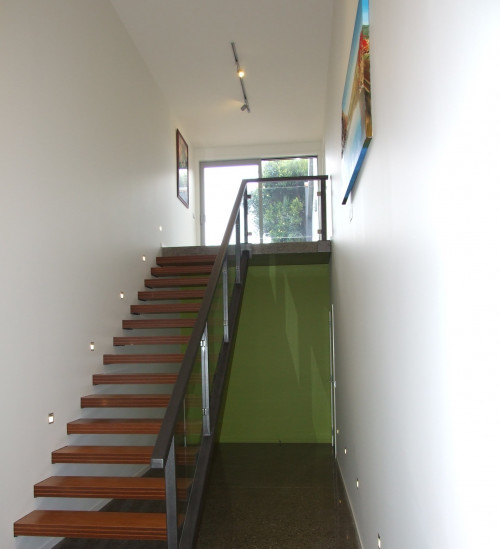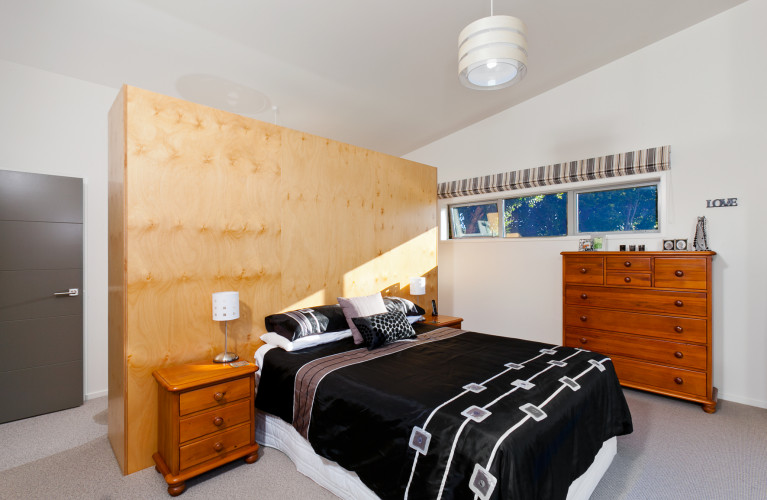 Chris and Leonie's face of the future
20 Sep 2012
Do you have a home full of wonderful Resene paint and colour? Send us some snaps by emailing [email protected].
Energy efficient home is a winner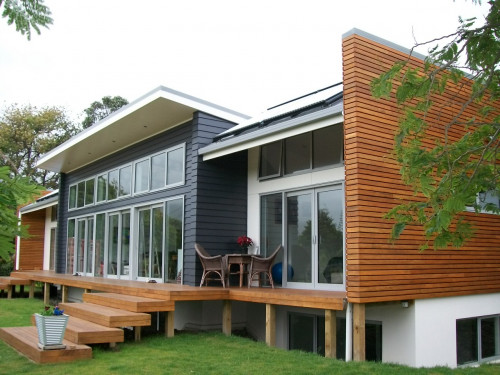 The best way to promote a forward-thinking way of living is to become your own client. Which is exactly what Chris and Leonie Beggs did when they built their own energy-efficient home on the Kapiti coast.
Owners of North Face Construction, they were keen to show what could be done with passive solar heating, good design, insulation and power generation. The home has a stylish contemporary look with its Resene Foundry and Resene Quarter Spanish White exterior, but a warm and inviting feel, with pops of Resene colour playing off against a neutral background.
Don't be shy
Their desire for an industrial look where the structural bones of the house are a feature was answered by Jon Ambler of Adarchitecture. "While this is quite an interesting looking house it is not overly complicated," says Jon. "I wanted to make a real statement from the road frontage with the timber rain screen and to create different aesthetics as you wander around the house and consider each elevation. All the elevations of this house have their interesting features."
Leonie says you shouldn't be shy of using industrial materials if that's what you love because you can add warmth and colour with accessories and furniture.
Says Leonie: "It was a challenge to make the decision to build an energy efficient house for our business and our family and to become energy positive." Here's how she and Chris did it:
Positioning: The house is north facing to capture the sun, with roof and eave pitches built at the exactly the right solar angle (30 degrees). Deep overhangs keep out the summer sun, while concrete floors trap the lower winter sun.
Structure: Though mainly built of timber, polystyrene blocks have been extensively used to insulate the house. The double glazed windows are also thermally broken to minimise heat transmission from inside to outside. Extra insulation has been built into the roof.
Heating: A Digital Self Heating Home (DSHH) system provides hot water and heating but there is also a hydronic water boiler. This serves as a back up to the hot water cylinder, and is much more energy efficient than a wood burner.
Electricity: 18 photovoltaic solar panels have been installed on the roof, generating free electricity. On average, New Zealand has about 2000 hours of bright sunshine each year - that's a lot of free energy! LED lighting uses much less energy and lasts much longer than traditional light sources. The washing machine, dryer and other appliances all have a Five Star Energy Rating.
It all adds up to warm, healthy, low cost living.
A striking street presence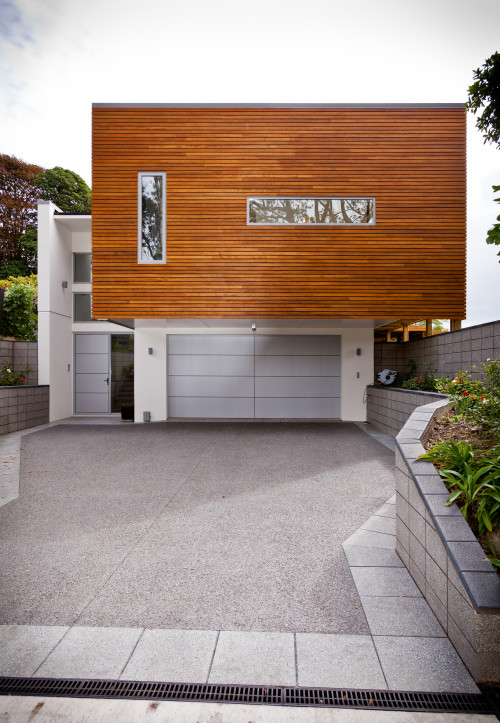 A slatted 'rain screen' wall is the striking street frontage, made from sustainably milled Eco Vitex. The house, built by North Face Construction and designed by Adarchitecture proves that eco and sustainable can be stunningly stylish and contemporary. The weatherboards elsewhere on the exterior are Resene Foundry while the other cladding is Resene Quarter Spanish White.
An entry with zing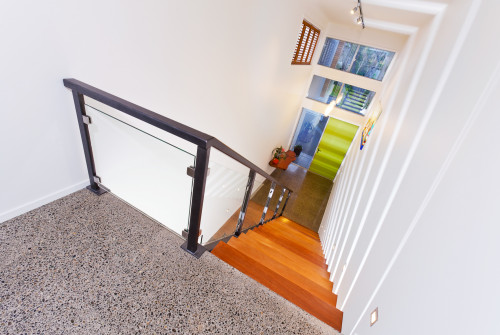 Leonie's favourite colour in the house is the Resene Citron front door. The colour is also used on the back wall of the entry way. Local interior design company Colour Options helped Leonie with the colours.
Industrial grunt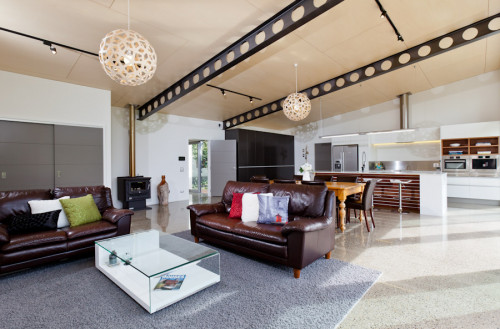 The open-plan living area is family friendly yet shows off its 'bones' – steel beams finished in Resene Blast Grey 2 from the Resene Metallics and Special Effects range, and the underside of the Stahlton concrete floor above.
A kitchen of contrasts
A dramatic contrast of black and white is achieved with Resene Rice Cake and Resene Blast Grey 2 from the Resene Metallics and Special Effects range.
A fun colour for a fun space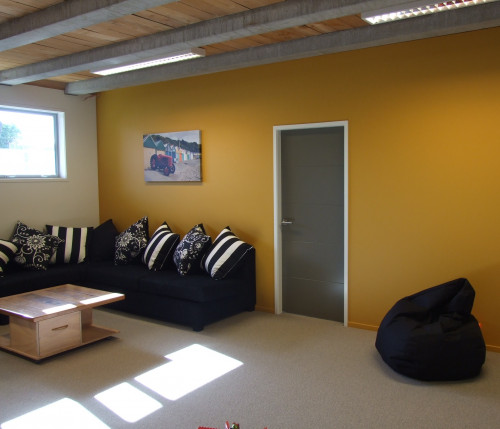 The rumpus room or second living area is fun in Resene Dixie Chick.
A study in serenity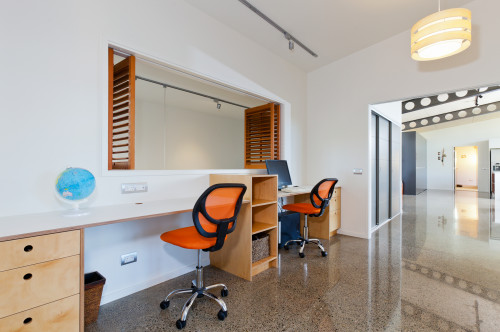 Most of the wall in the house are Resene Rice Cake, while the home office has built in furniture in ply, finished in Resene Aquaclear waterborne urethane.
Taking on the challenge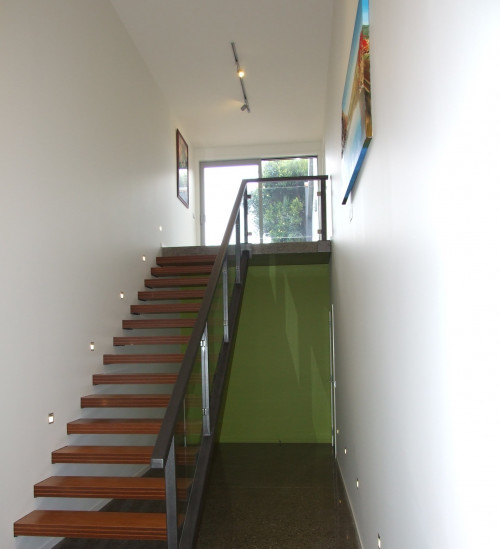 Jon Ambler of Adarchitecture's biggest design challenge was the entry and stairs, which he would have liked to cantilever but with a two-storey polystyrene block retaining wall on one side, this wasn't possible. The feature wall at the back is Resene Citron.
Bedroom centrepiece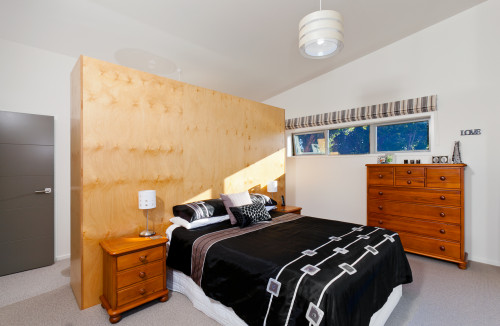 A feature fin wall is actually the wardrobe and makes a striking centrepiece. The plywood is finished in Resene Aquaclear, the walls are Resene Rice Cake and the doors are Resene Triple Friar Grey from the Resene The Range Whites & Neutrals Collection.
Resene Quarter Spanish White
the look
If you're stuck on what
colour to use or need colour
advice, try out the Resene
Ask a Colour Expert service.