►
◄
latest
habitat tv
blog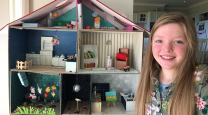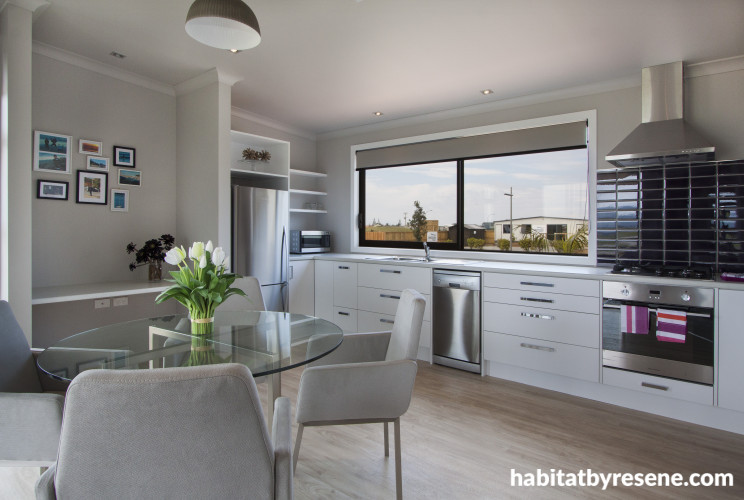 Colour tips, and more, for small spaces
Declutter, adjust your scale and use the right colours and materials. There are many ways to visually manipulate a small space to make it look larger.
Go light and singular: Single-colour paint schemes let the eye move easily around the room. It also hides your ability to perceive dimension, so makes small rooms appear bigger than they actually are. Choosing furniture and furnishings that blend in with your wall colour will also help, with one or two accent colours to add character.
White or very pale neutral paint colours are often a go-to choice for making a space appear larger as they make the walls recede and help bounce light around the room.
Check out the huge range of these types of colours in the Resene Whites & Neutrals range.
Or go dark and cosy: Sometimes it's best not to fight it and work with the fact that the space is small and cocooning. If you choose dark colours, use muddied, cool colours like slate-blues (try Resene Coast) or French greys (try Resene Revolution) rather than hot, excitable colours like dark red which may make you feel you're trapped in an oven!
Use glossy surfaces: Using reflective surfaces bounces light around the room. You can use a strategically placed large mirror to increase the depth of space, but you can also use gloss paint finishes, particularly if you have chosen darker colours. A black backpainted kitchen splashback will also act like a mirror. Glass furniture – like a glass-topped coffee table – will not only reflect light but because the surface is see-through, will not obstruct your view of the room. Likewise, using a full glazed shower in a small bathroom will make the space appear larger.
Adjust your scale: Use smaller scale and lighter weight , especially sofas with slim arms or chairs with no arms. Use curves and multifunctional pieces. Curves are easier to walk around, so how about a round ottoman that doubles as a coffee table, or go retro and use a nest of side tables?
On the windows: Use roman or Venetian blinds on the windows instead of curtains for a less cluttered look. Hang them above the window so that when they're open more of the window is uncovered and therefore more light enters the room.
Good storage: Clear the clutter and look for good storage options, like a tall slim bookshelf that takes up less floor space. Better still, use a built-in bookshelf that runs right to the ceiling for a sense of extra height. If it's a small bedroom, get shelves built into the headboard wall so you don't need bedside tables, and have the wardrobe well kitted out to include drawers so you don't need a chest sitting in the room.
Published: 27 May 2015
Do you have a home full of wonderful Resene paint and colour? Send us some snaps by emailing [email protected].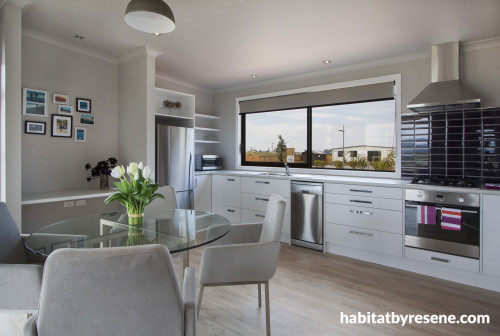 A pale neutral colour scheme using Resene Eighth Stonehenge and Resene Alabaster, as well as a glass-topped table and other reflective surfaces, makes this modestly sized home look larger. It's part of the new Freedom Villages complex in Papamoa aimed at 'active retirees'.
the look
If you're stuck on what
colour to use or need colour
advice, try out the Resene
Ask a Colour Expert service.