►
◄
latest
habitat tv
blog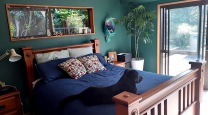 Colour trending: pastels as neutrals
For many more cautious colour users, these muted pastels are a great step up from neutral colours. They still have that easy-on-the-eye appeal and flexibility of neutrals like grey and greige but they give a room more personality.
In fact, many of the colours in the Resene Whites & Neutrals collection could also be termed 'pastel'. It's a fine line.
A scheme that uses some anchor colours from the neutrals chart then adds some more colourful pastels can be hugely successful – just like this dining room created by stylist Gem Adams shows. They are very easy to use and it's easy to use a number of these types of colours together.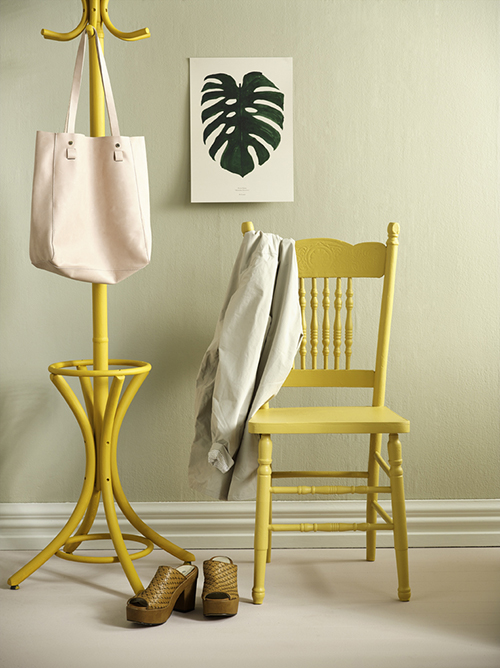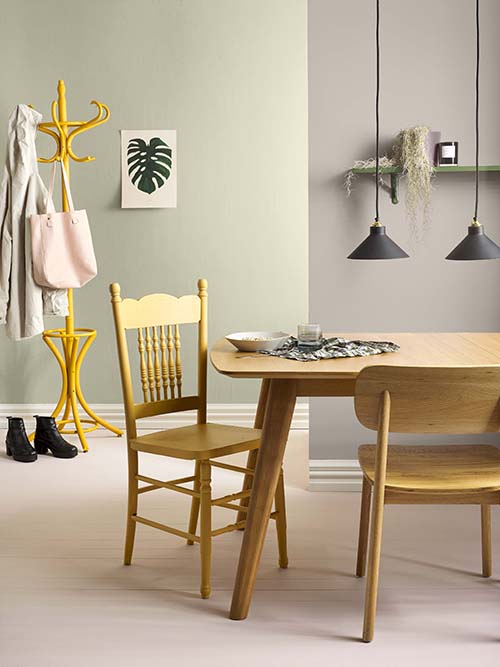 The back wall is in Resene Tana and the front wall is Resene Half Perfect Taupe. Add two pink pastels in Resene Soulmate for the floor and Resene High Tea for the vase on the shelf. Gem then layered on a couple of earthy pastels, Resene Tussock for the chair and Resene Seaweed for the shelf.
A scheme often comes to life with well-chosen accents. In this example, the room is saved from becoming too gluggy and boringly tonal by adding a sharp mustard coat rack, painted in Resene Hot Toddy, and clean bright skirting boards in Resene Alabaster.
These muddied pastels have a more grown-up sophisticated feel than the watery icy tones we have seen in recent years. Soft gelato shades will always suit some situations, however – a light and airy summery space like a bach, or child's room.
If you're using different coloured pastels together, use those with the same saturation or tint levels. Either all dusky pastels together like this dining room, or all light and bright pastels together.
But if you use two paints in the same colour you can alter their quality. For example, use a dusky rose pink like Resene Soulmate with a clean fresh pink like Resene Pink Terrace, as above.
Why it works
· By using a mix of 'pastel' neutrals and more colourful pastels.
· By keeping the colours similar in nature, ie all of them have a muted, dusky quality.
· By pairing the pastels with a clean white for the trims.
· By accessorising with sharp-coloured accents.
Find out more about these fashion pastels from stylist Gem Adams. Watch the video.
Published: 08 Dec 2015
Do you have a home full of wonderful Resene paint and colour? Send us some snaps by emailing [email protected].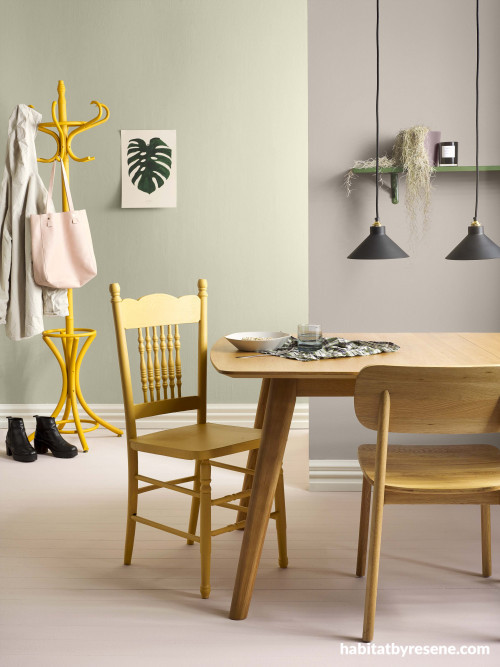 Rho table from Danske Mobler. Radial Chair, Shelter Limestone Jacket, Sally Rose Leather Tote, Terrain Lights, Finch Bowl and Bevanda Tumbler all from Citta. Candle and Fog Linen Tea towel from Father Rabbit. Monstera Deliciosa Print from Paper Plane. Spanish Moss Plant from Palmers.
pictures
Melanie Jenkins
Resene Half Perfect Taupe
the look
If you're stuck on what
colour to use or need colour
advice, try out the Resene
Ask a Colour Expert service.