►
◄
latest
habitat tv
blog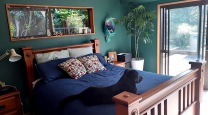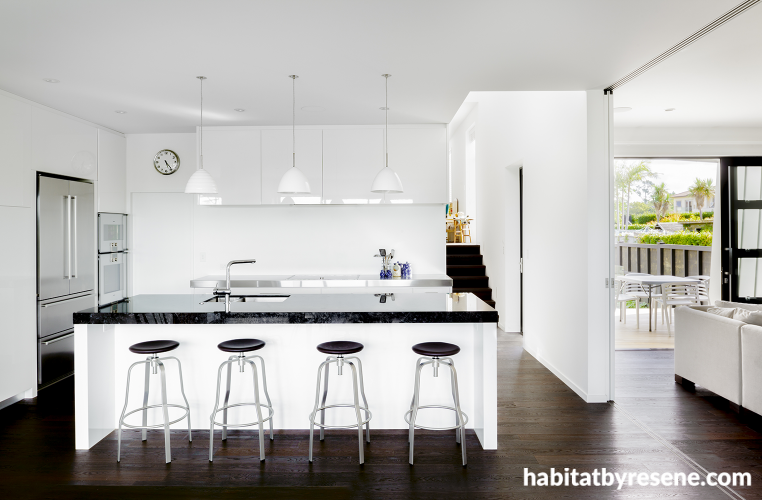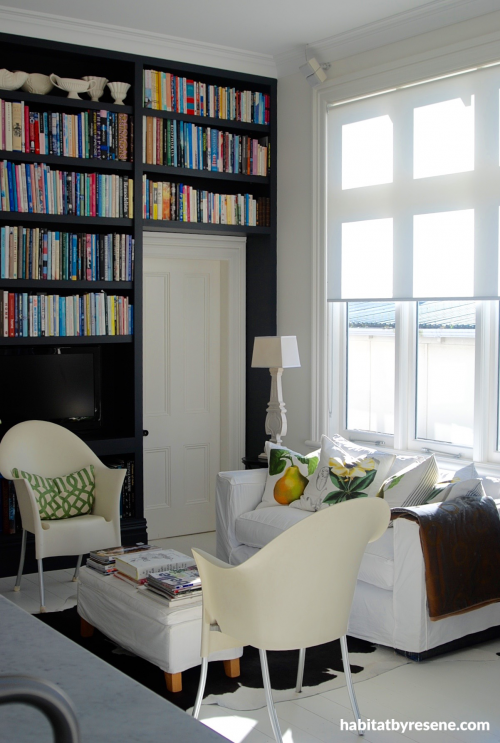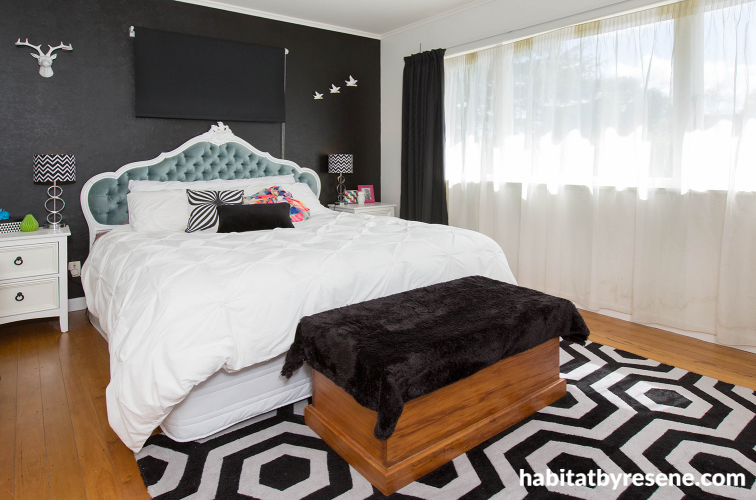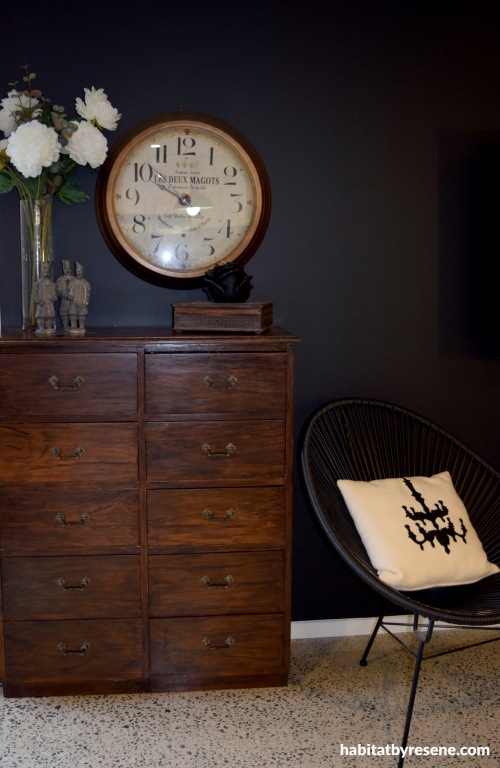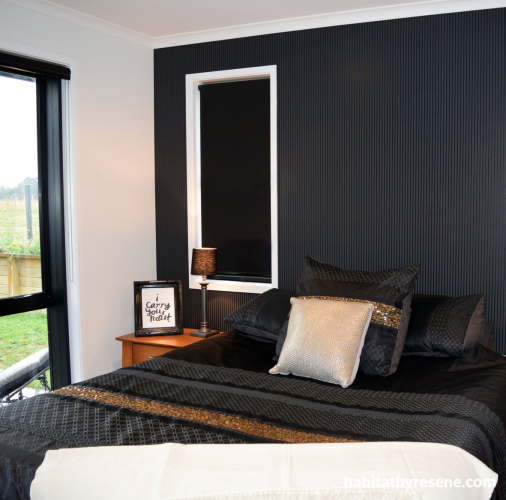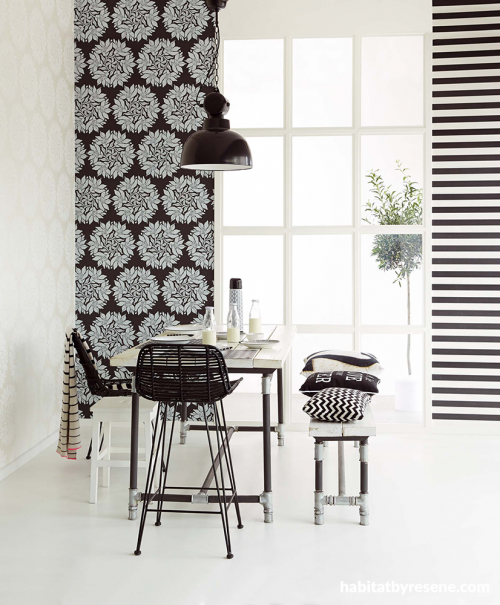 Create the best black and white scheme
You'd think it would the easiest colour scheme in the world to create – black and white. It's certainly a striking and dramatic combo that can be adapted to many interior styles from Nordic or New York loft, minimalist or Parisienne apartment. Follow these tips to getting it right, and see our inspirational examples.
· It's all about proportion. Using half black and half white can look odd so use either the one third/two thirds rule if you're painting surfaces like the walls, floors and ceilings.
· Or if you intend one of the colours to be just an accent colour, use more of a 90 percent/10 percent ration. Use either your black or white for the surfaces and accessorise with the other.
· Just plain black and white can look a bit boring, so look for a great pattern in black and white to add interest, either in fabric or wallpaper.
· Get the gloss levels right. Do you want a glossy, more blingy look, or are you after textured velvety finishes.
· Jump onto the current trend of black and white artworks. Check out local examples from Amber Armitage, or convert your own photographs to black and white, print them out in large format and buy a cheap black or white box frame.
· Not all blacks and whites are created equal. There are a huge range of variations of each in the Resene paint colour collections. Whites that range from stark white through bone, alabaster, cream and more. Then there are blacks edged with brown, green, inky blue… The Resene Whites & Neutrals collection will be your best friend.
· To retain the drama, accessorise with just one family of alternative accent colours. You might go for natural tones in rush or cowhide mats, baskets and salvaged timber. Or you might go for soft metallics like pewter or galvanised surfaces. Rooms that are mostly white are more forgiving of a range of accent colours – sea blues, apple greens, greys etc
See how one designer turned a colourful space in the latest habitat magazine into a soothing monochromatic room.
Published: 25 Mar 2016
Do you have a home full of wonderful Resene paint and colour? Send us some snaps by emailing [email protected].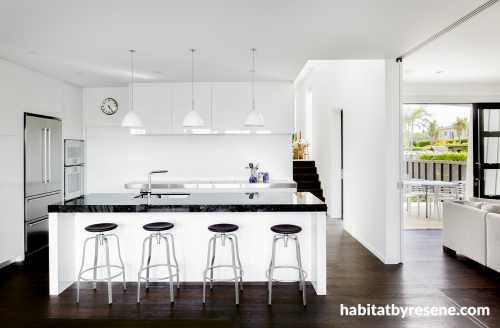 A great example of how white-on-white can look so stylish and soothing, this kitchen in a house designed by Archaus Architects uses Resene Half Sea Fog throughout, on walls, cabinets and ceilings. The black benchtop offers a sleek contrasting elements.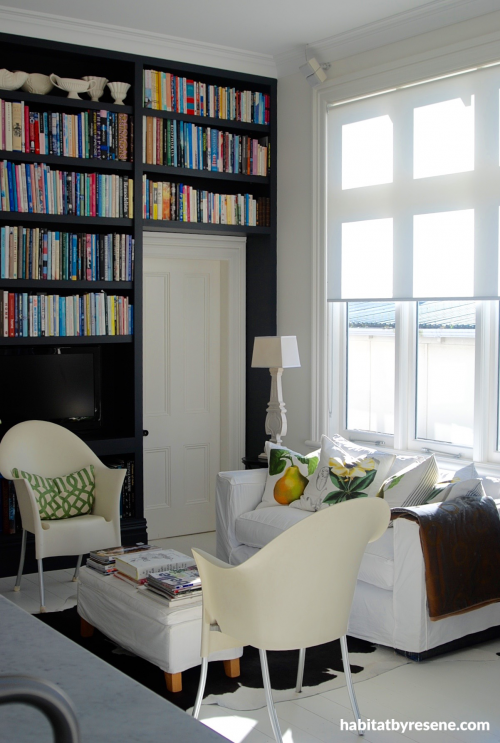 Interior designer Bridget Foley has given this open-plan living area a truly international look with a built-in bookcase in Resene Double Tuna, walls in Resene Bianca and a ceiling in Resene Alabaster.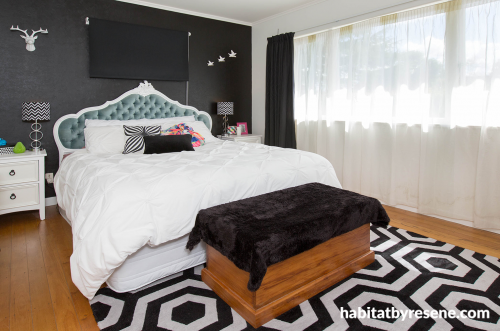 When Yvette Parker of Studio Y decorated her own home, choosing the 'perfect' white was the trickiest aspect.
After nine testpots, she chose Resene Black White in Resene SpaceCote Low Sheen then in her bedroom added a feature wall behind the bed in Resene All Black. The black feature wall actually increases the feeling of space and size in the room, rather than making if feel smaller as people would assume, says Yvette.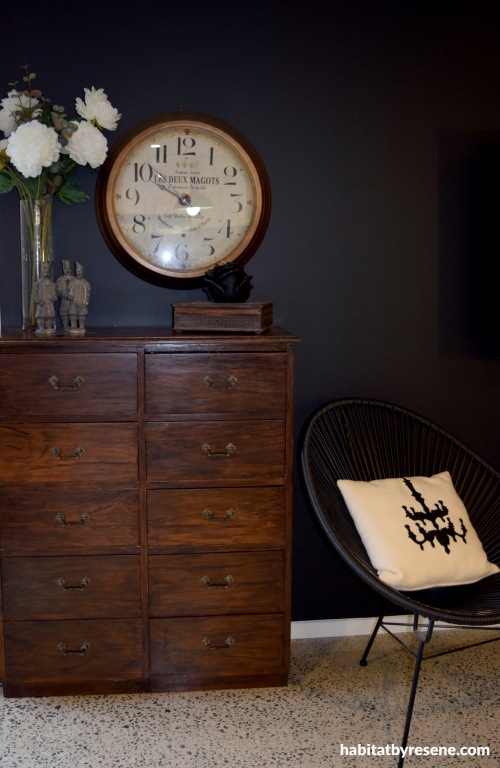 A moody living room wall in Resene All Black becomes a backdrop for a mix of rustic vintage and contemporary furniture.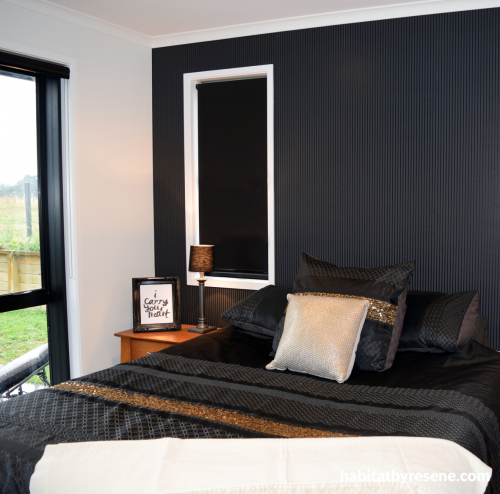 A feature bedhead wall a striped Black & White 3 wallpaper (2562-32) from Resene is joined by walls in Resene Black White. Warm coppery accents add interest.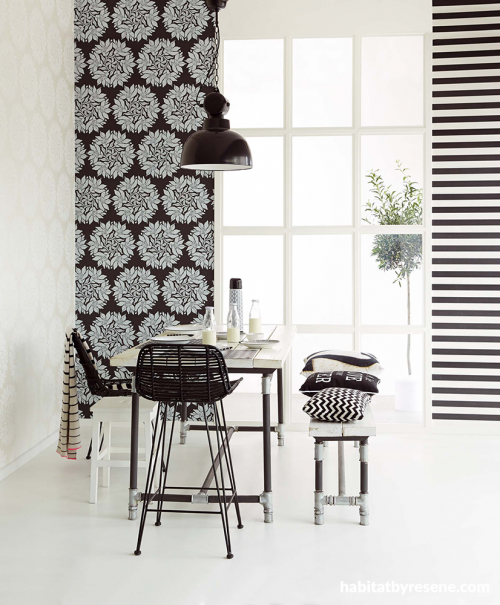 Black and white always makes a striking combo when used in a pattern, like this stylised botanic print wallpaper, and horizontal stripe, both from the Bloom wallpaper collection from Resene.
the look
If you're stuck on what
colour to use or need colour
advice, try out the Resene
Ask a Colour Expert service.