►
◄
latest
habitat tv
blog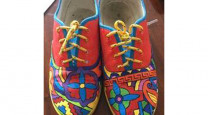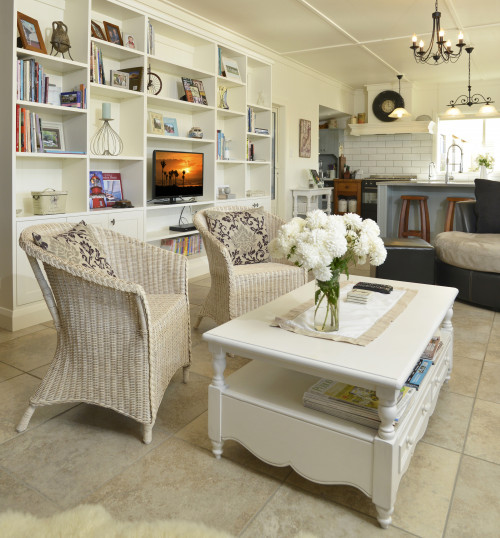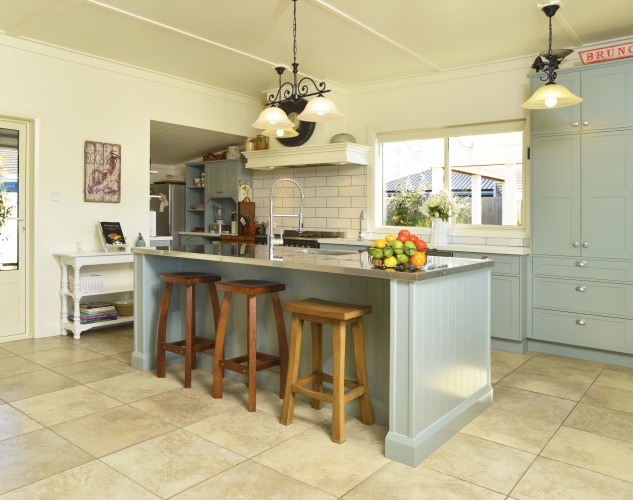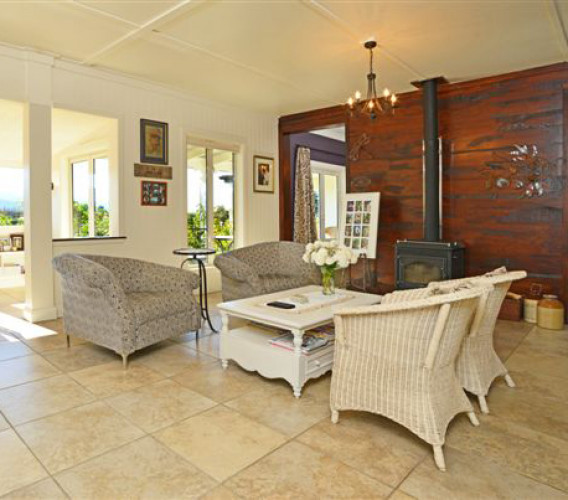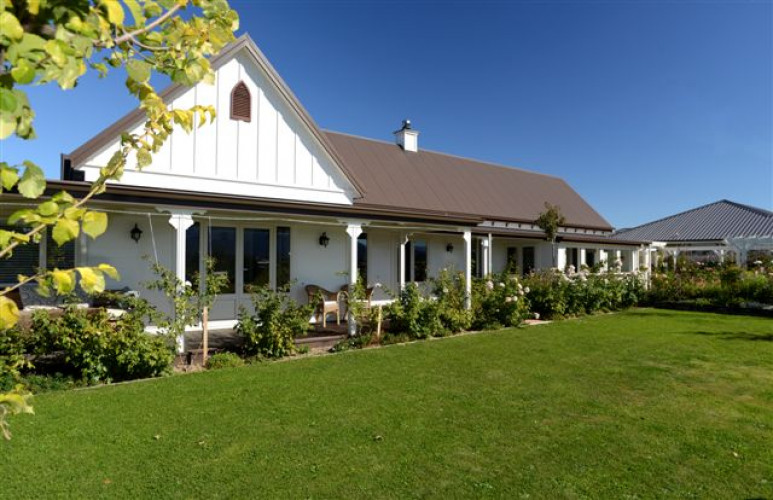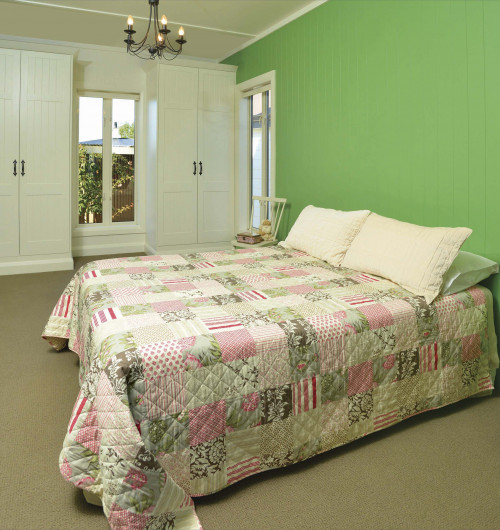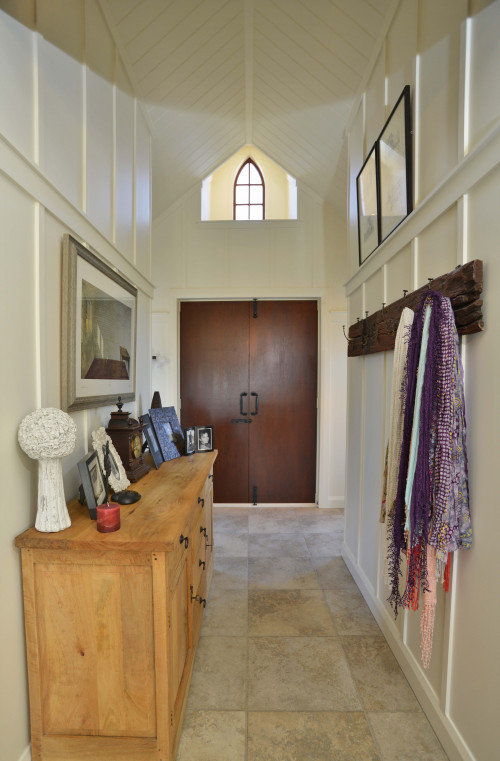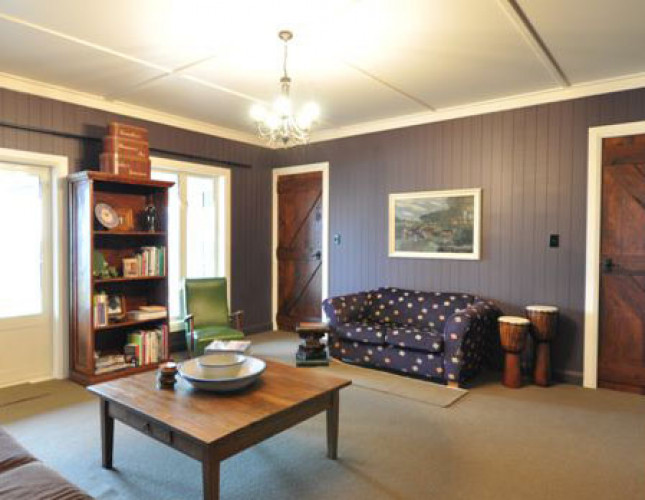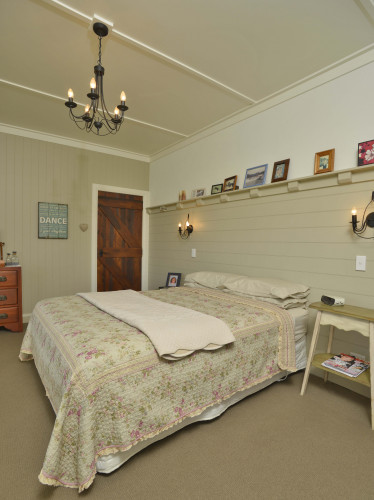 David and Kirsty go back to the future
13 Jun 2013
Do you have a home full of wonderful Resene paint and colour? Send us some snaps by emailing [email protected].
Is it old, is it new?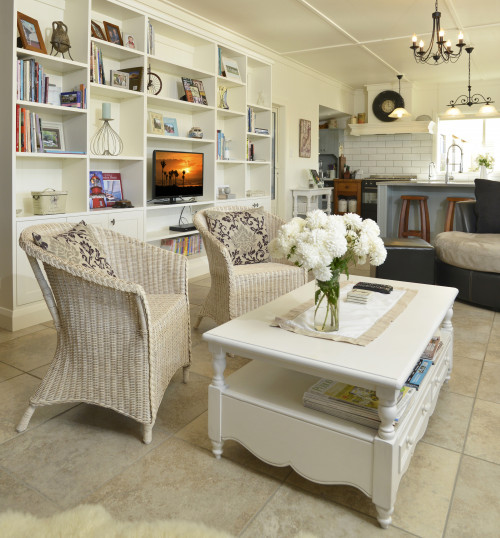 Marlborough couple David and Kirsty Wraight live and breathe building. But not just any building. Their specialty is in creating new homes, that look old, through David's company David Wraight Villas. So it's no surprise that when they built a home for themselves it ended up "a mish-mash of cottage and farmhouse style with a church-like entrance added in," says Kirsty. Mish-mash is a bit harshly casual for such a beautiful home, where the interiors are painted in a whimsical palette of character Resene colours that brings each room alive – from surprising deep purple and bold green to soft grey.
What was your overall inspiration?
We both love old homes that feel warm and lived in. For example, the interior doors were made out of the oak flooring to look as if they had been around for 100 years.
Our first thought for the exterior was that we wanted more colour to make the house look more like a cottage. But because the house is a mish-mash of cottage and farmhouse style with a church-like entrance added, we realised that the house was busy enough without a lot of extra colour. The off-white Resene Cararra weatherboards with the Resene Lignite roof was enough. These colours won't date and it will always look elegant but homely. We then added my favourite colour (deep purple Resene Zeppelin) to the sills and scrolls.
How did the interior colours come together?
The first room we worked on was the open plan kitchen and living area. We wanted the room to be light and bright so chose Resene Buttery White. I initially choose Resene Spirulina for the kitchen cabinets but had a change of heart and opted for Resene Inside Back instead, which we both love.
David had always wanted a dark colour for the lounge because he wanted it to feel cool on hot summer days but have a rich cosy feel in winter so we chose Resene Chocolate Lounge.
We wanted something old-fashioned for the second bedroom and the green of Resene Spirulina seemed to fit. I was a bit nervous that it was so bright but once the carpet and curtains were added, it balanced it out and I now love it. It's David's favourite colour in the house.
I chose Resene Buttery White for the third bedroom to match an existing blue and white quilt and white duvet.
The ensuite and laundry are also Resene Buttery White.
We then felt we had enough colour so looked for neutral with a bit of life (Resene Double Carraway) for the rest of the house.
We used American oak flooring for the interior doors and also for the timber wall between living and lounge. We wanted this to have a rich warm look so used one coat of Resene Teak Stain from the Resene Colorwood interior wood stains range, then added two coats of urethane to protect it. Our painter tested the stain on an offcut first but we already knew we wanted a warm dark colour. We also have several pieces of teak furniture.
We painted the laundry floor with Resene Mondo in Resene Waterborne Sidewalk so it is very serviceable and looks good as well.
What part of the house are you happiest with?
We talk about this a lot and after two years it is the way everything has come together. If David had to say something it would be the timber wall - he still can't believe how well it came up. For me I would have to say the kitchen - it's exactly what I had imagined.
What would you advice be for anyone wanted to achieve this look?
Be prepared to put a bit of effort in, and enjoy it. If something's not right and you have to change it, just enjoy doing it - it's not the end of the world. We never stressed if a colour or anything else didn't look right first time around - we just enjoyed finding something better.
What is your favourite decorating colour?
I love purple, for example Resene Zeppelin. Purple has been a favourite since childhood and as a teenager I wore a lot of purple. For David, the colour of the timber is his favourite but he also loves Resene Spirulina.
pictures
Photographs complements of David Wraight Villas. Painter: Paul Newport.
That farmhouse feel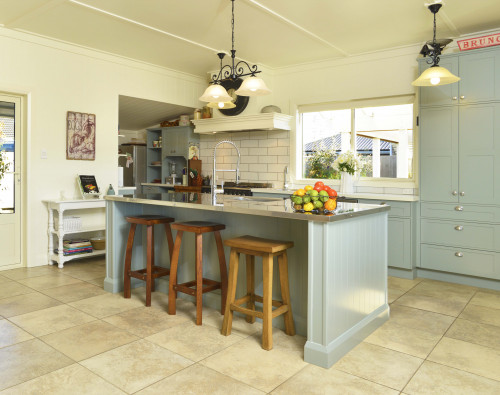 The kitchen cabinets are painted in the soft grey-green shade of Resene Inside Back, adding to its farmhouse feel. The walls in this open-plan space are Resene Buttery White.
A rustic feature wall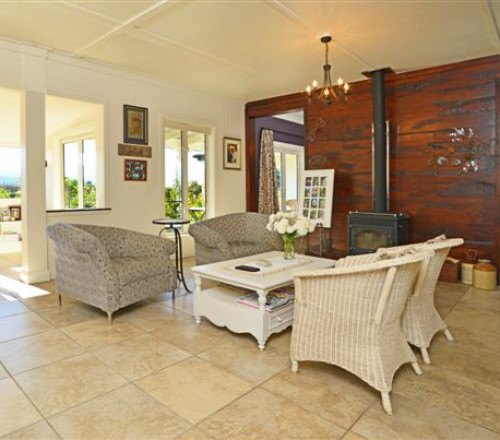 A favourite feature of the house is the timber wall of American Oak flooring, finished in Resene Teak Stain.

A blend of influences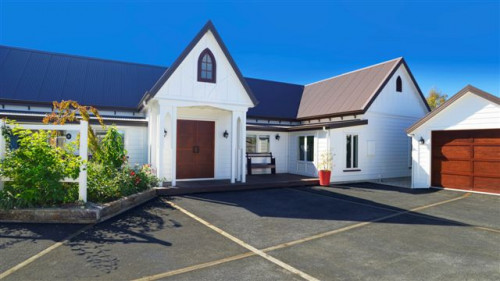 A church-like entrance-way greets visitors to the house, which the Wraights describe as a mix of cottage and farmhouse styles - a style David's company specialises in. The weatherboards are Resene Cararra while the roof is Resene Lignite.
And it's just two years old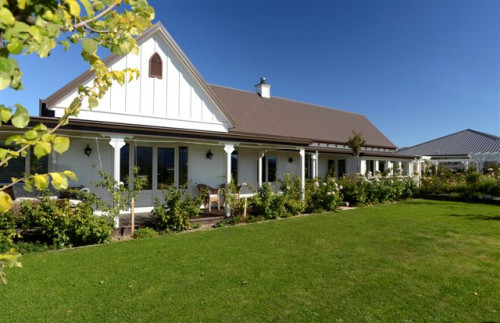 It's hard to believe the house is just two years old with its deep colonial-style verandah. The weatherboards are Resene Cararra while the roof is Resene Lignite.
Going bold with green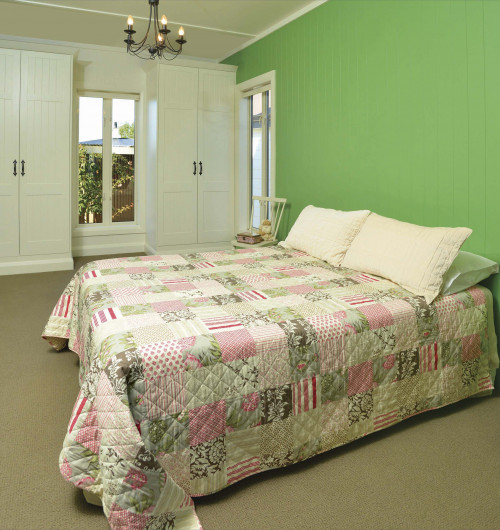 Kirsty was a bit nervous after painting the second bedroom Resene Spirulina but it's now her husband's favourite colour.
A soothing entry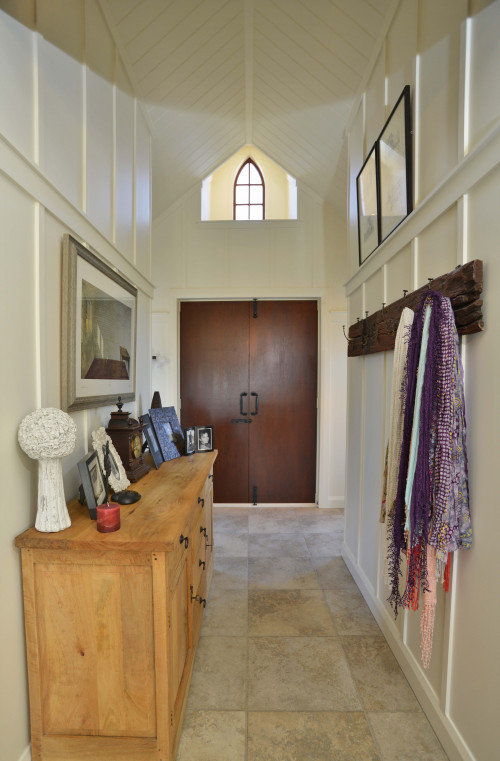 The hall, with its vaulted ceiling and front door made from American Oak flooring is painted in Resene Double Caraway.
Cool yet cosy
The lounge is painted a surprising purple Resene Chocolate Lounge to that it would be feel cool in summer yet warm in winter.
Extra texture with paneling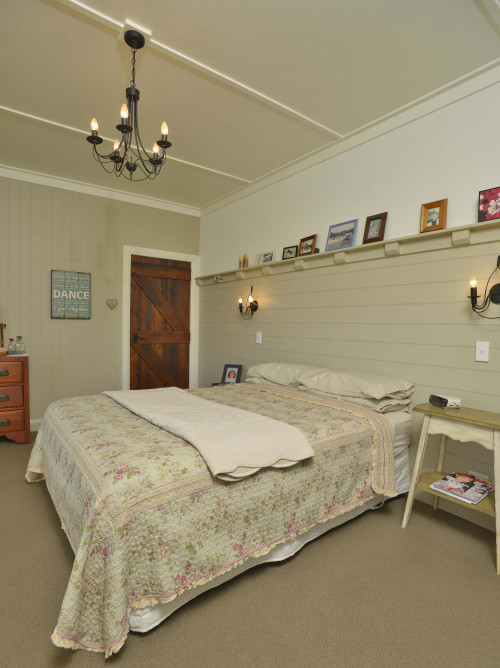 A mix of horizontal and vertical tongue-and-groove paneling adds character to the main bedroom which is painted in Resene Double Caraway.