►
◄
latest
habitat tv
blog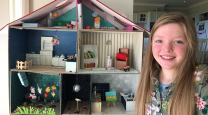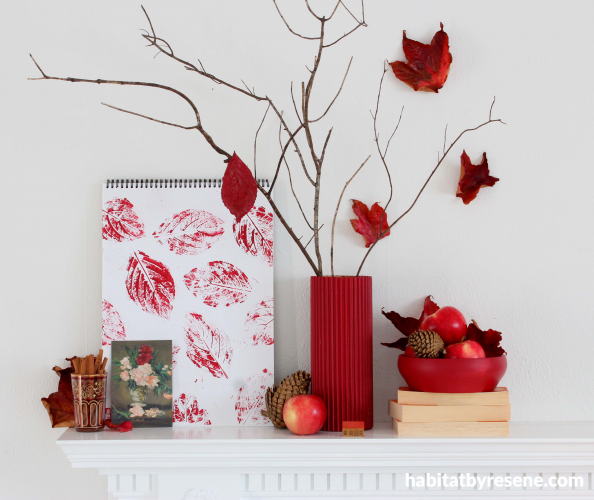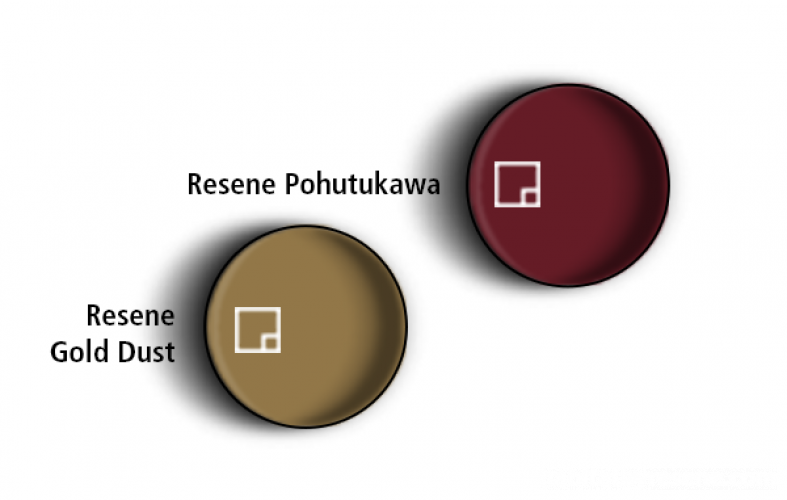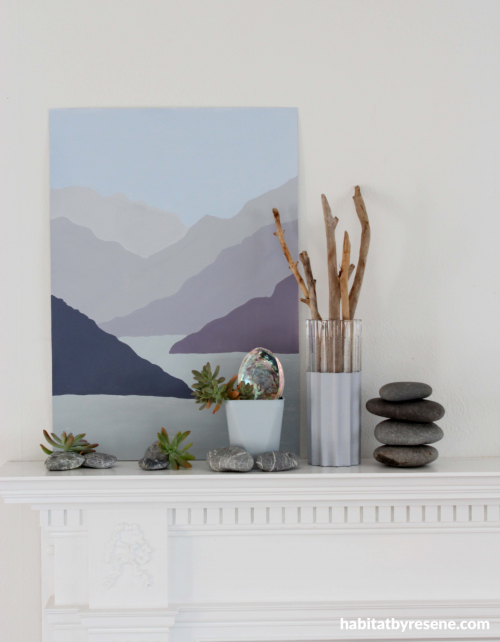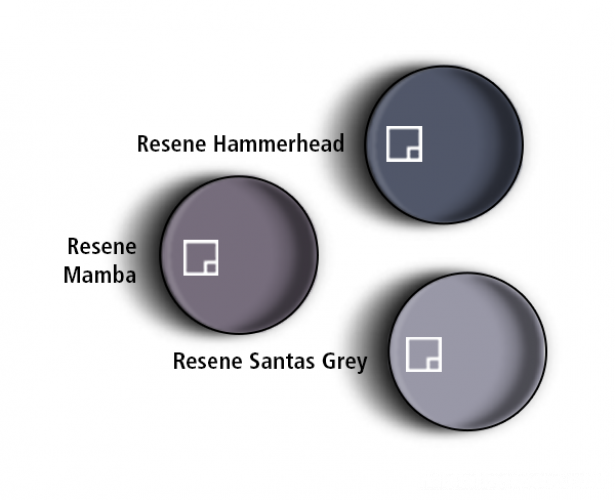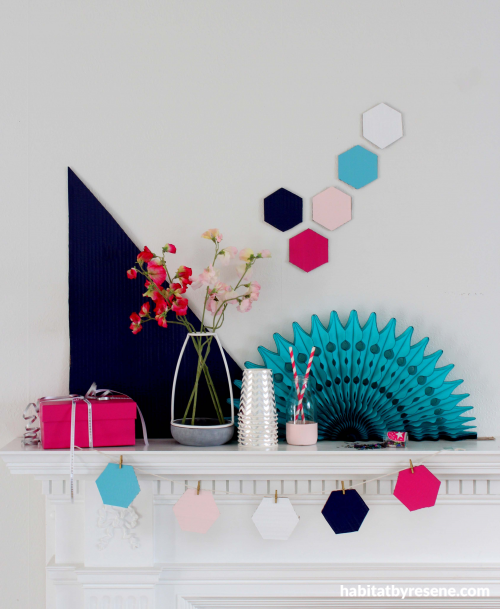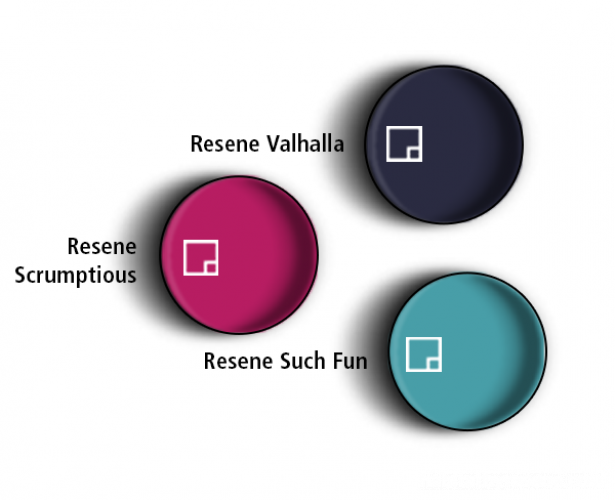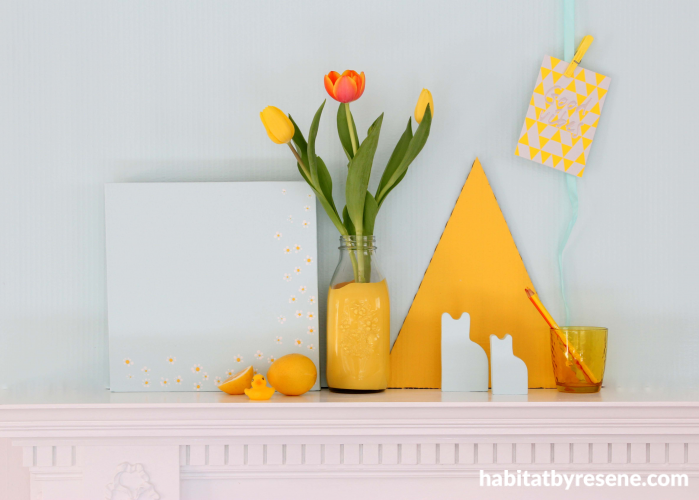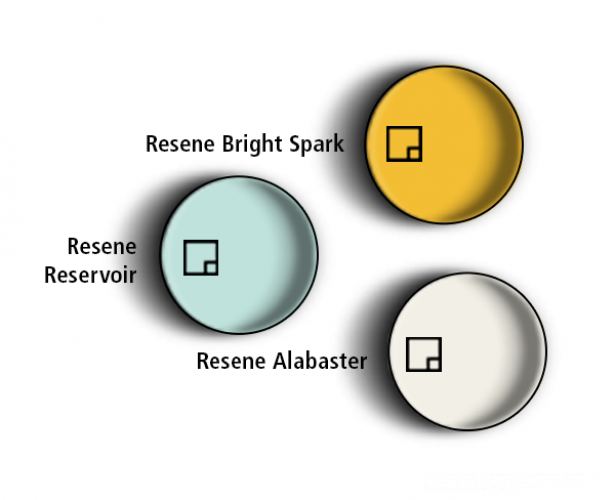 Fresh ideas from the mantelpiece
Shelfies, flatlays and vignettes are just some of the ways stylists and home enthusiasts are inspiring on social media these days. We asked Wellington stylist Nikki Astwood, of Revised Edition, to take it one step further – by changing up her mantelpiece with a differently themed collection each week, using colour from the Resene Multi-finish palettes.
These mantelpiece colour moments are sure to inspire. Keep up to date with the latest, a new one posted every Monday, on the habitat by ReseneFacebook page.
Published: 19 May 2016
Do you have a home full of wonderful Resene paint and colour? Send us some snaps by emailing [email protected].
Autumn is a time for cosying up, and spicy, rich reds help to do just that. The leaf prints are painted in Resene Pohutukawa, as are the vase, fruit bowl and leaf hanging up on the left. The pine cone is in Resene Gold Dust.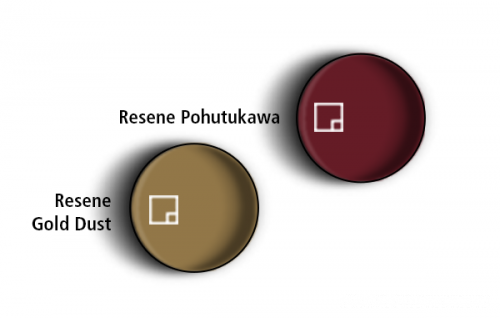 Resene testpots in these colours: Resene Pohutukawa and Resene Gold Dust.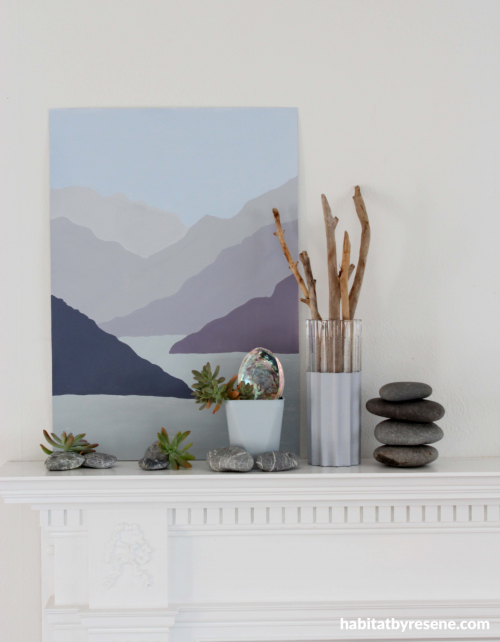 Inspired by the cover of our latest issue, here's a mini-size tonal hills mural, in Resene Spindle, Resene Mischka, Resene Freestyling, Resene Santas Grey, Resene Mamba, Resene Hammerhead and Resene Casper.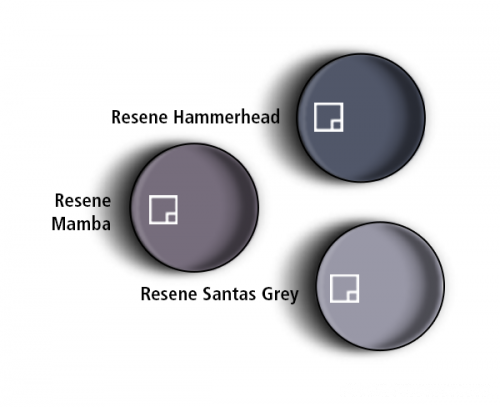 Resene testpots in these colours: Resene Hammerhead, Resene Mamba and Resene Santas Grey.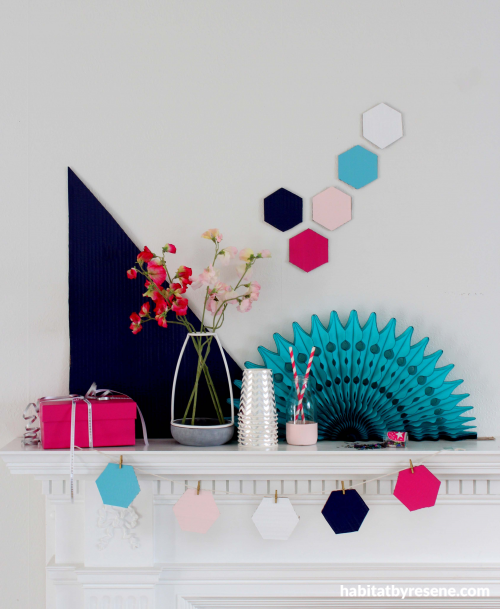 There's a party happening on this mantelpiece, with a gift in Resene Scrumptious, large wall triangle in Resene Valhalla and milk bottle in Resene Pink Terrace.
The bunting and hex tiles are in Resene Valhalla, Resene Scrumptious, Resene Pink Terrace, Resene Such Fun and Resene Alabaster.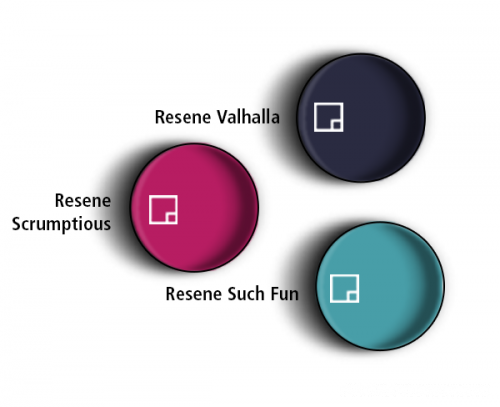 Resene testpots in these colours: Resene Valhalla, Resene Scrumptious and Resene Such Fun.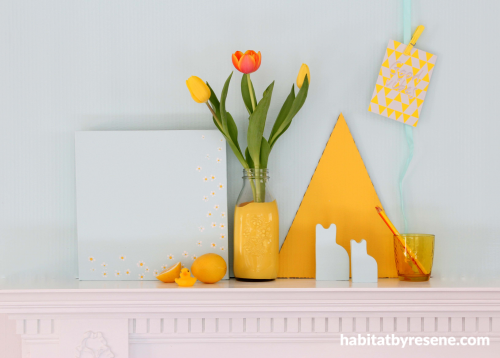 Pastel blue and sunshine yellow is a happy colour combo. Try some easy-art with daisies on a canvas using Resene Bright Spark and Resene Alabaster on a background of Resene Reservoir. The wall and cats are Resene Reservoir too.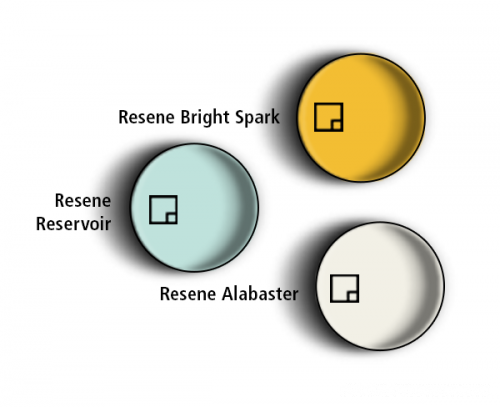 Resene testpots in these colours: Resene Bright Spark, Resene Reservoir and Resene Alabaster.