►
◄
latest
habitat tv
blog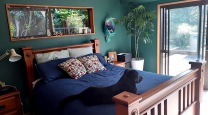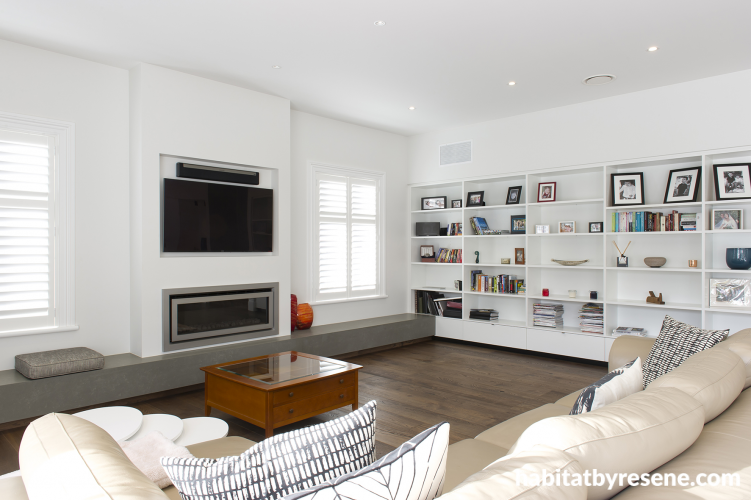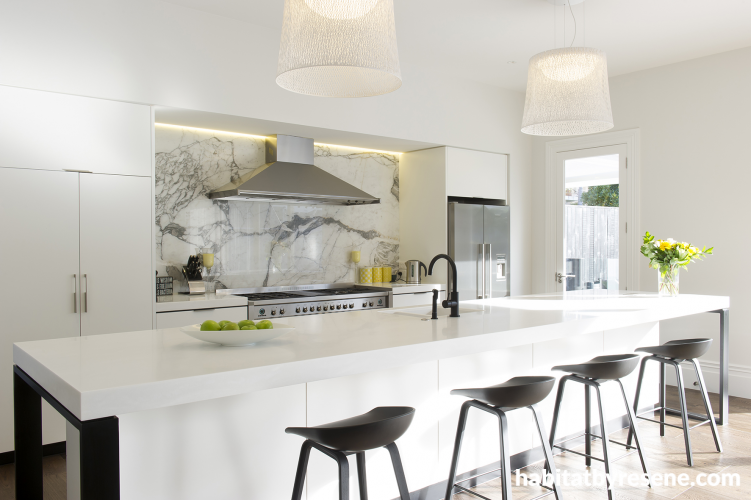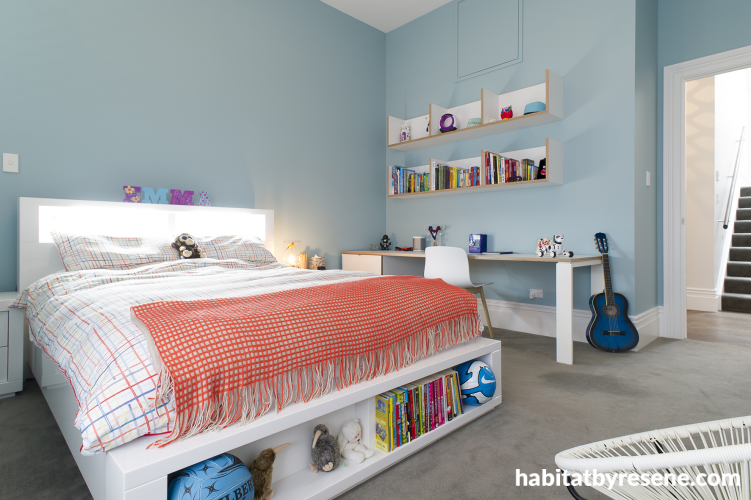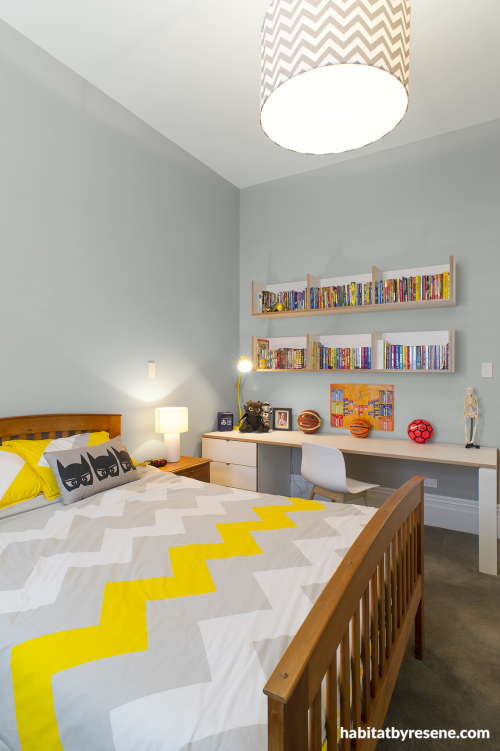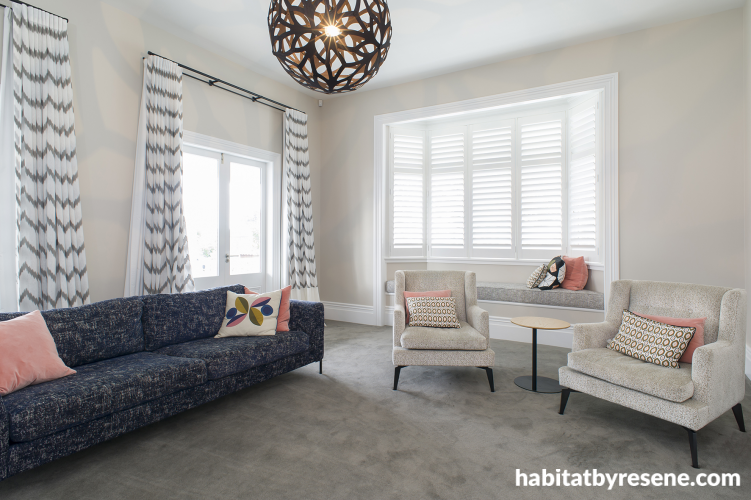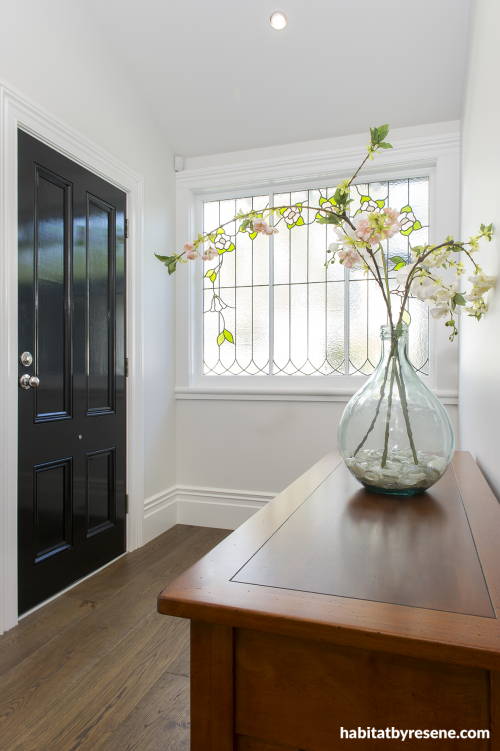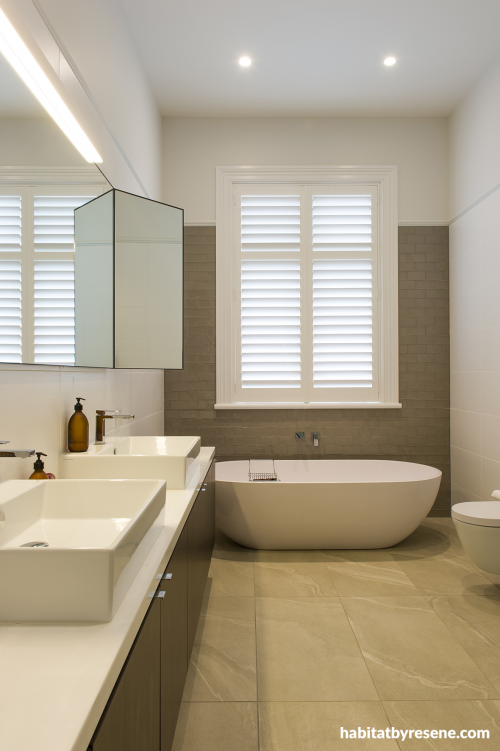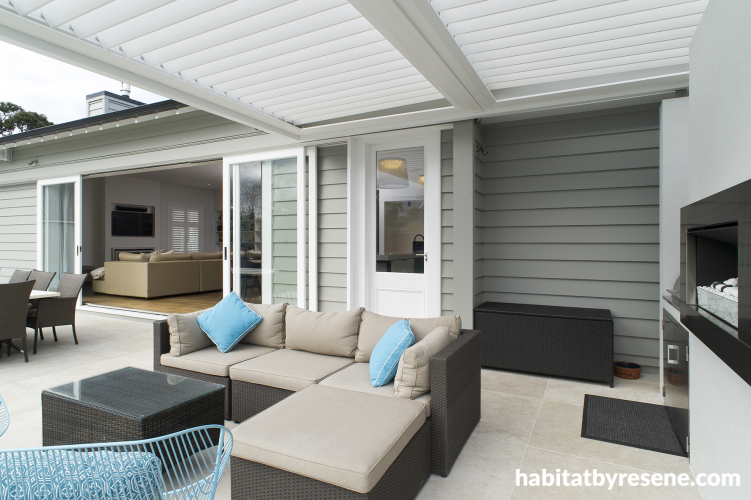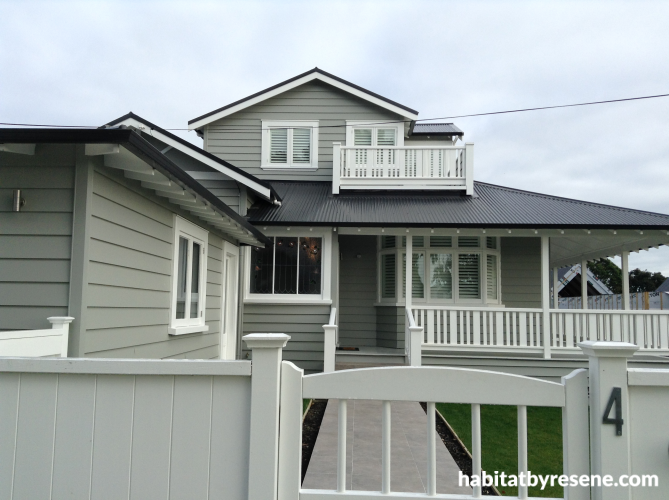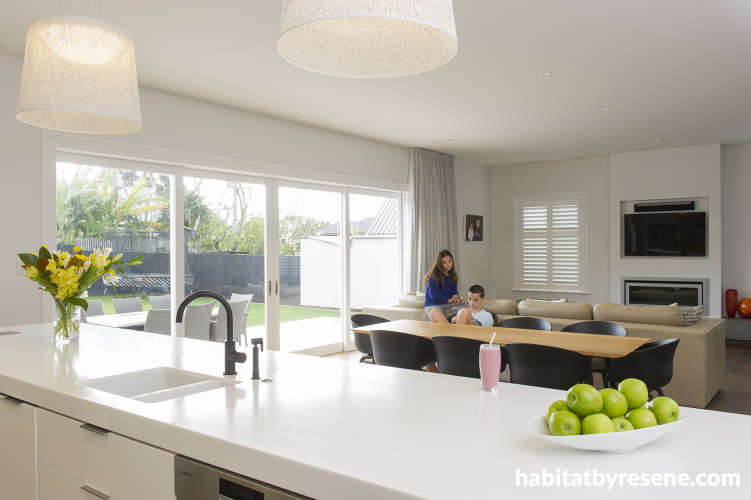 Gareth and Jolie come home to happiness
For Gareth and Jolie Hodson, happiness has been all about coming home to New Zealand, finding the right house and then turning it into their own family sanctuary.
Now finished in a dreamy palette of soft Resene colours, the house underwent a major renovation in super-quick time. It wasn't rushed as such, but Jolie and Gareth are ultra efficient and decisive, and they employed a hot-shot team – from Jones Architects, to United House builders, and Trinity Interior Design.
When the family of four moved back to New Zealand from Australia, they went house-hunting on Auckland's North Shore where friends and family lived. They found a house before their relocation date with a big sunny section close to the beach, shops and schools. It was a character-filled transitional villa… but one that hadn't been updated for decades.
Says Jolie: "We had a clear idea of what we wanted, especially in regard to the main living area at the back of the house. We had a similar space in Sydney with an open-plan area opening to the outdoors, and it worked extremely well."
When it came to colour, the couple wanted a reasonably neutral palette but not to use the same colour throughout the house. They let children Sam (11) and Emma (10) choose their own colours – Resene Escape for her, and Resene Quarter Stack for him. Says Gareth: "Emma's room gets a lot of comments from her friends. It's a great colour, and it will last her as she gets older, too."
While the large open-plan living room is kept light and airy with Resene Sea Fog, a more traditional second living room has been given a cosy feel with Resene Sandspit Brown. All of the ceilings are in Resene Half Sea Fog with trims in Resene Quarter Sea Fog.
Says Jolie: "We're very happy with all of the colours. They work well along with feature pieces like the marble splashback in the kitchen, and the David Trubridge lights, which were an early choice."
The colours were chosen with help from Lorraine O'Rourke at Trinity Design. She even went door-knocking when she spotted an exterior colour the couple liked. It turned out to be Resene Half Tapa, which is now used on the Hodson's weatherboards, joined by a garage door in Resene Fuscous Grey and trims in Resene Quarter Sea Fog.
In turn, strangers now knock on the Hodson's door asking about the colour and in a humorous twist, one of those was a Resene staffer.
Lorraine was involved early in the project, helping to plan colours, built-in joinery, various accessories and fittings, and source new furniture. Jolie and Gareth were the perfect clients, making decisions quickly and not back-tracking. "You have to be fairly decisive on a project this size. If you start shifting things around, it can have major implications," says Jolie.
---
This house features in the current habitat magazine. A new issue of habitat is out early next month so keep an eye on your letterboxes.
Published: 23 Feb 2016
Do you have a home full of wonderful Resene paint and colour? Send us some snaps by emailing [email protected].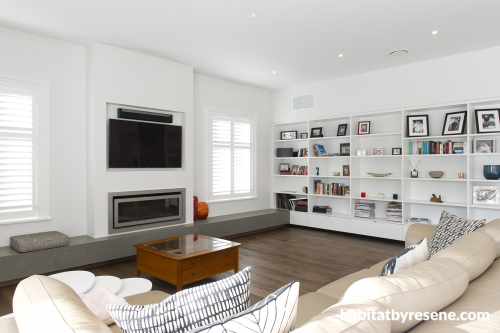 The light and airy main living room is a much-used space, and finished in Resene Sea Fog walls with a Resene Half Sea Fog ceiling and Resene Quarter Sea Fog trims. The couple had to double-check that their over-sized sofa bought with them from Sydney would fit in the room.
pictures
Mark Heaslip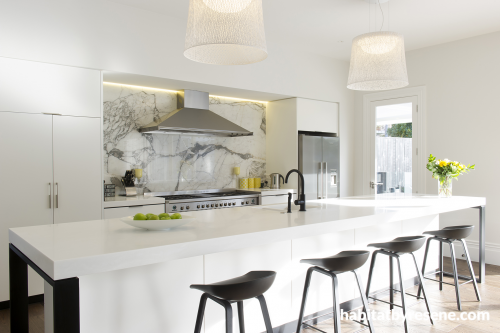 The marble splashback is a centre-piece of the Resene Quarter Sea Fog kitchen cabinets. Jolie was determined to have the extra-wide (1500mm) Smeg cooker.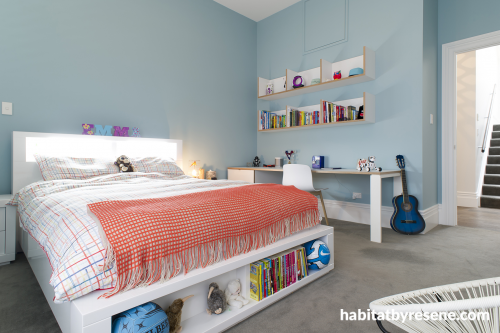 Emma's Resene Escape walls attract a lot of comment. She was determined to have blue for her bedroom.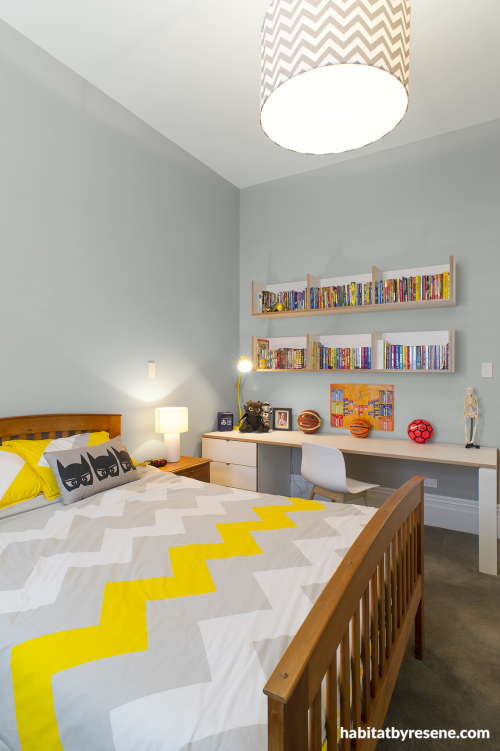 Sam's very on-trend colour choice of French grey for his bedroom is interpreted in Resene Quarter Stack.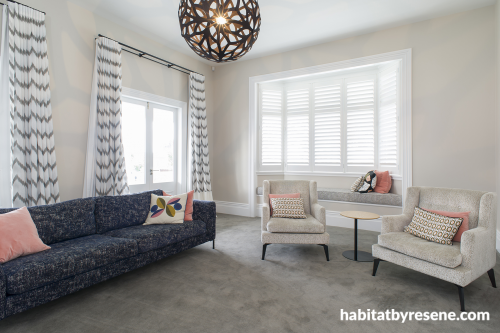 Warm and inviting Resene Sandspit Brown is used for the walls in the second living room, which has the character features of the house's villa heritage.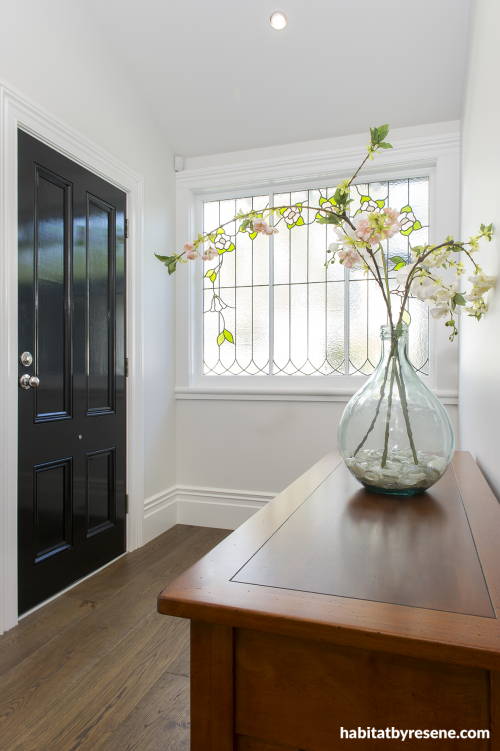 A front door in glossy Resene Black welcomes visitors.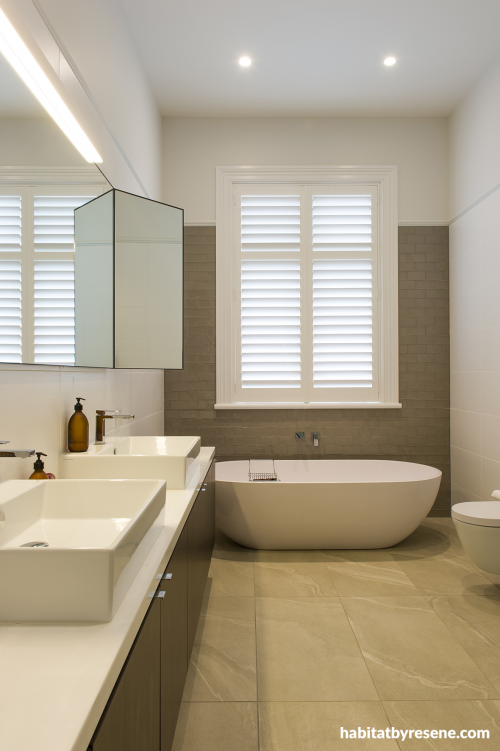 The uneven surfaced subway tiles backdrop the free-standing bath and are a favourite feature for Jolie.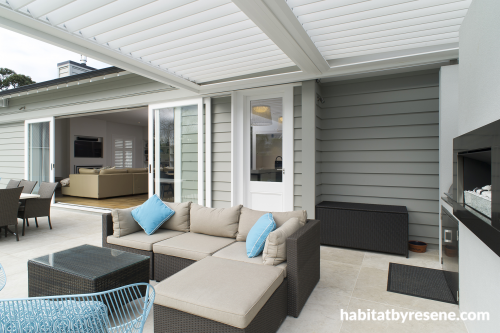 The outdoor fireplace is painted in Resene Eighth Tapa and protected with a louvred room. The weatherboards are Resene Half Tapa.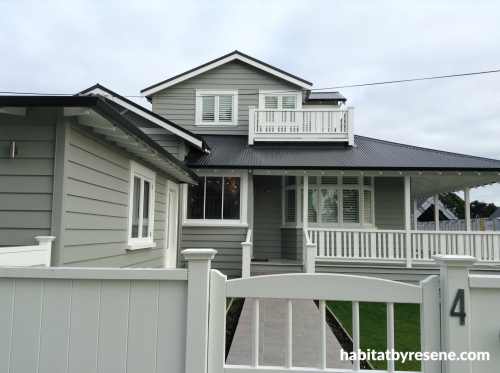 The couple's interior designer door-knocked to find out the name of an exterior colour that had caught their eye – Resene Half Tapa for the weatherboards, teamed with Resene Quarter Sea Fog trims.
Emma and Sam hang out in the spacious new living room.
the look
If you're stuck on what
colour to use or need colour
advice, try out the Resene
Ask a Colour Expert service.