►
◄
latest
habitat tv
blog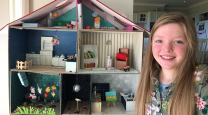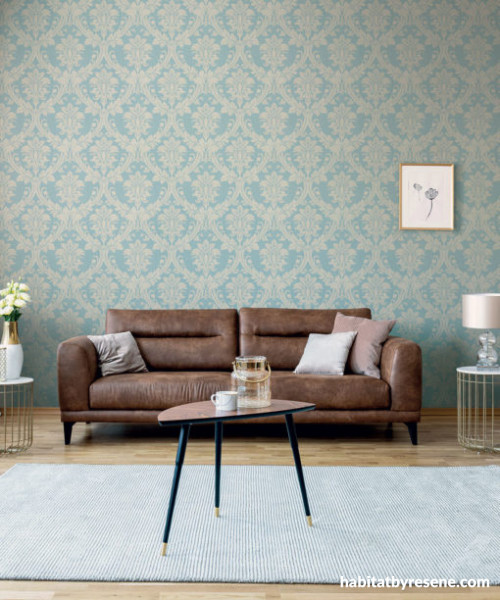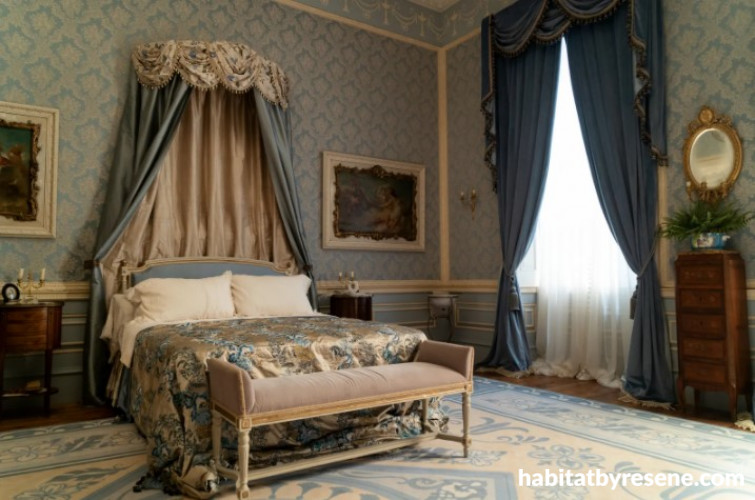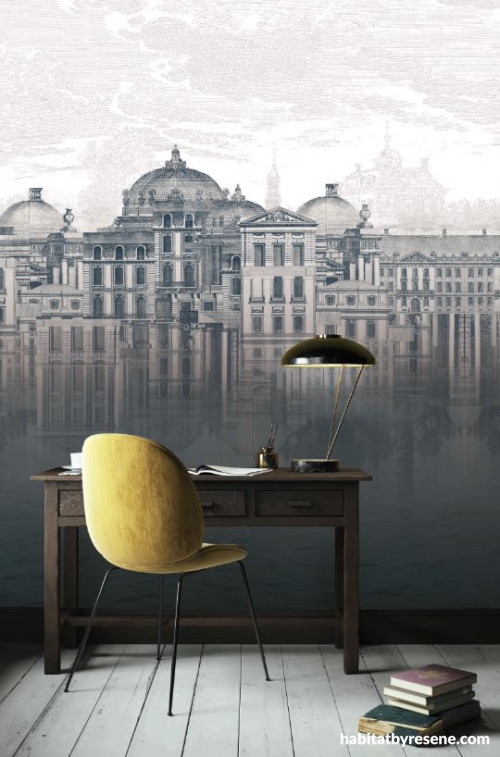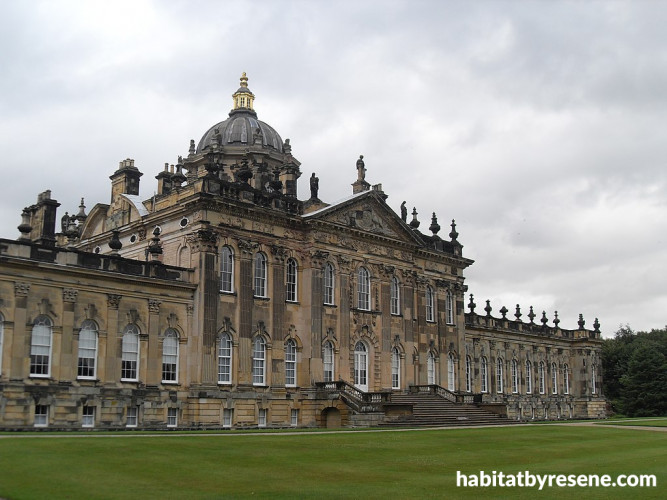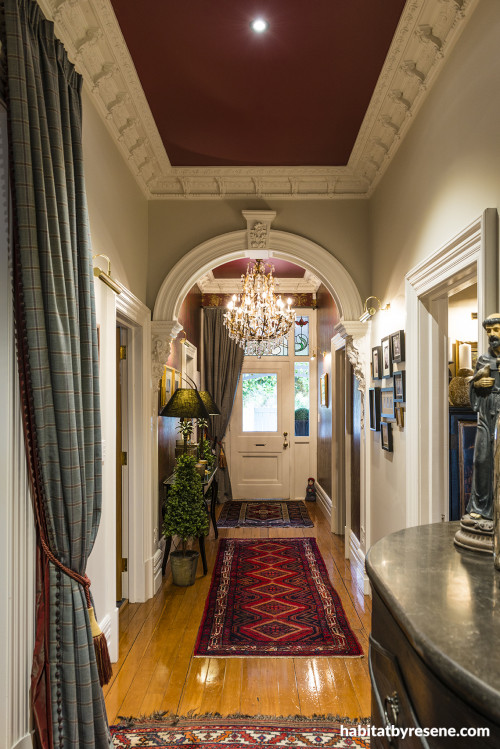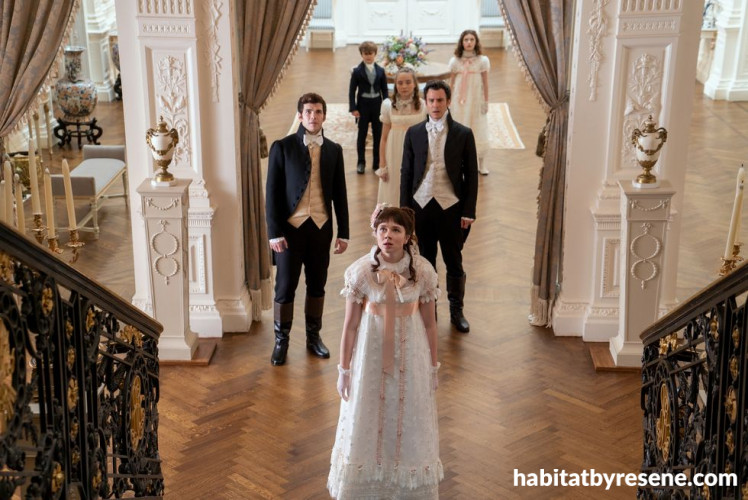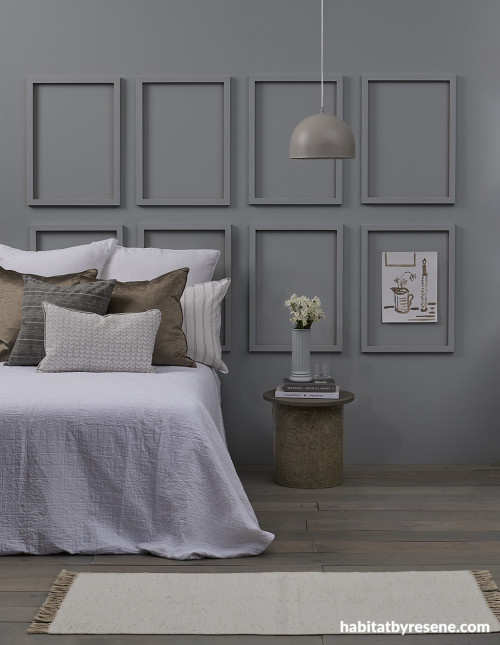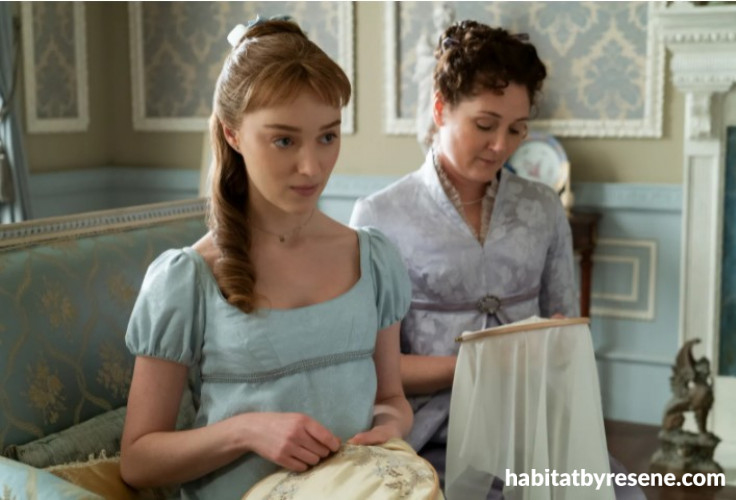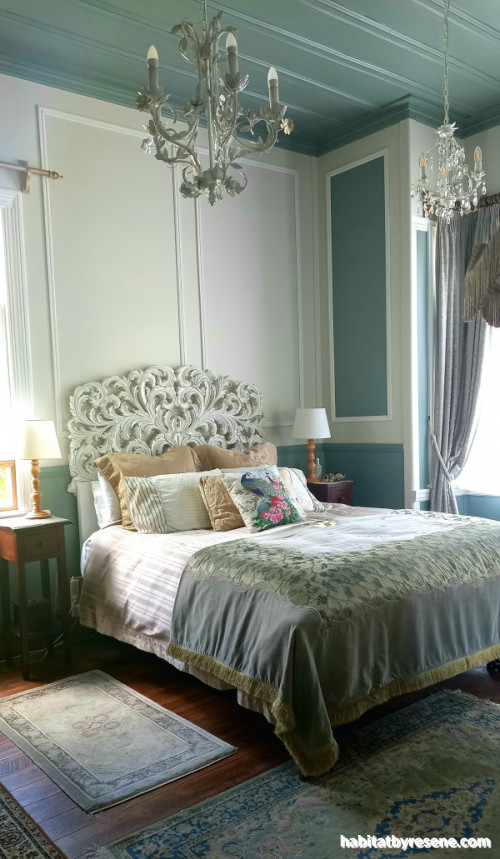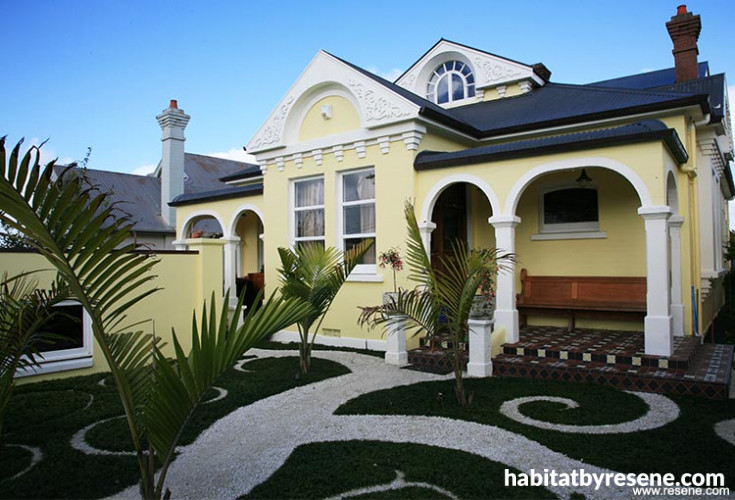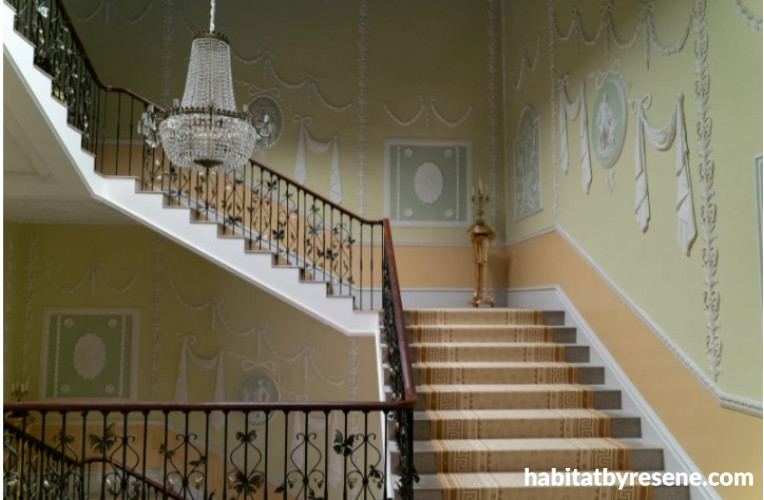 Get the Bridgerton look with these Regencycore inspired trends
Whether you've delved into the TV genre of period dramas or not, Regency era interiors are all the rage and are here for us to take a little opulent inspiration from. Think sumptuous sitting rooms, gilded ceilings, sophisticated furnishings and flowing silks. Due to the popularity of period dramas such as Bridgerton, and the ongoing love and recent adaptions of regency era novelist Jane Austen such as Emma and Sanditon the trend has even spawned its own name, 'Regencycore'. The era oozes decadence and regal charm. Here are five ways to get the look with Resene.
Netflix's Bridgerton is a feast for the eyes from start to finish, and served up a healthy dose of escapism last winter. Inspired by Julia Quinn's bestselling novels and set during the Regency era in England, the first season followed the eldest daughter of the powerful Bridgerton family as she made her debut onto Regency London's (ultra-competitive) marriage market. The show attracted around 82 million household viewers, making it the most-watched series on Netflix, so it's no wonder it's been renewed for another season. Season two lands on March 25th. To celebrate, we've compiled a few ideas on getting the Regencycore look at home.
What is the Regency era?
The Regency period was a time of fantasy and grandeur from 1811 to 1820. George, Prince of Wales, governed England as 'Regent' in place of his father George III. The era is noted for its elegance and focus on the fine arts and architecture. The Prince Regent actively encouraged various new movements in painting, sculpture, decoration, literature, music as the 'First Gentleman of Europe'. He was known for his extravagant taste.
Shades of blue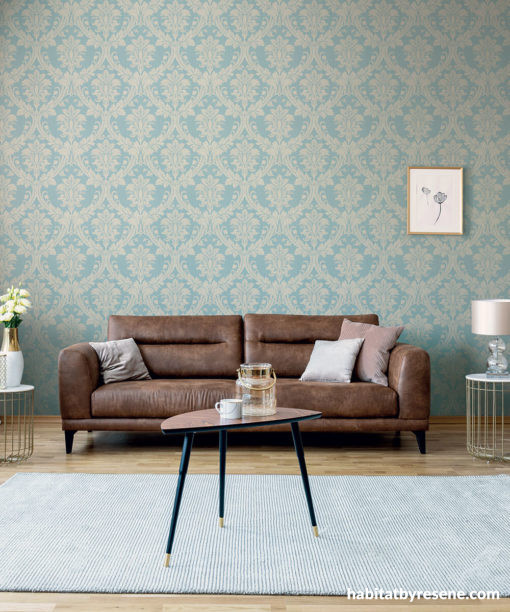 Resene Wallpaper Collection 24113 is a classic Damask design that offers the perfect way to get the Bridgerton family's 'Wedgewood Blue' look in your living room.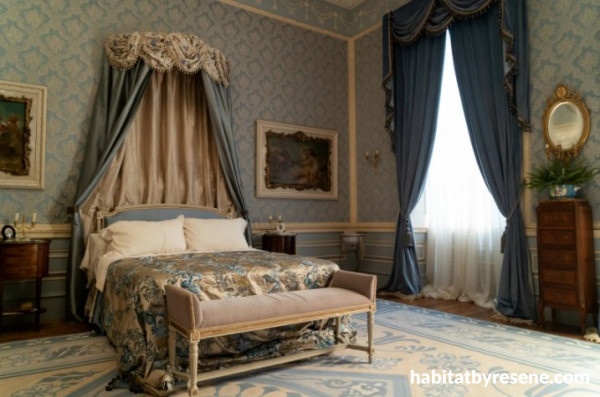 On the show: An opulent bedroom on Bridgerton featuring a blue Damask design. Photo supplied by Netflix.
Colour is everything in Bridgerton, and you don't have to be a cinematographer to appreciate the show's distinct colour palette – it's a symbol there to be noticed. Each family in the series is assigned their own colour. Blue, for example, is the signature colour of the Bridgerton family, seen in their home and costuming. It isn't just any shade of blue. The series production designer Will Hughes-Jones notes it's a specific hue: Wedgewood Blue. The iconic Wedgewood Blue is synonymous with English fine china and was especially popular during the period in which the series is set. It's soft and subtle, and appears on everything from the furniture their empire-style dresses. Resene Wedgewood is our local nod to the classic hue and for baby blues favoured by the Bridgerton family try Resene Escape, Resene Duck Egg Blue and Resene Patterns Blue.
Resene Wallpaper Collection 24113 offers an easy way to achieve this style in your living room with an opulent Damask pattern in the family's favourite shade. The damask style was originally used to match upholstery fabric. It offers subtle sophistication and, as well as living areas, it looks great in studies and bedrooms for an elegant look.
Say Recency-core with wallpaper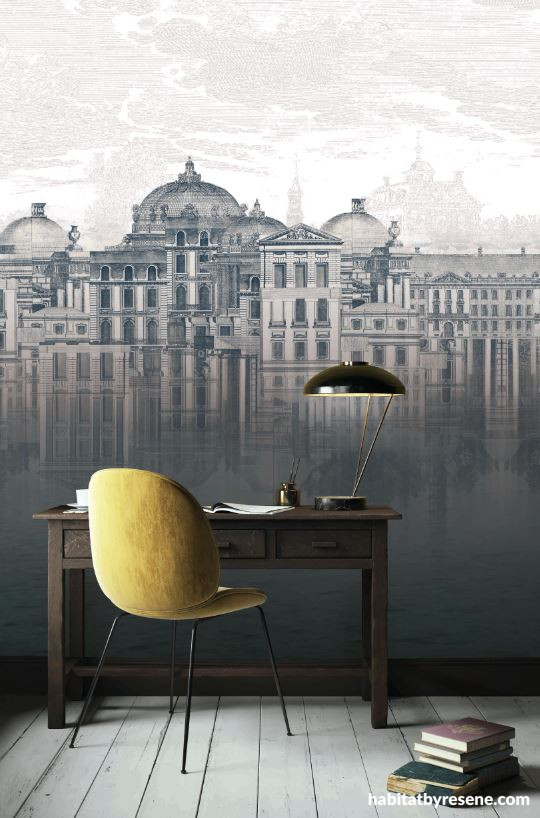 Transport yourself with Resene Wallpaper Collection DGKEN301. The pattern works perfectly in a study setting, framing a desk and adding interest.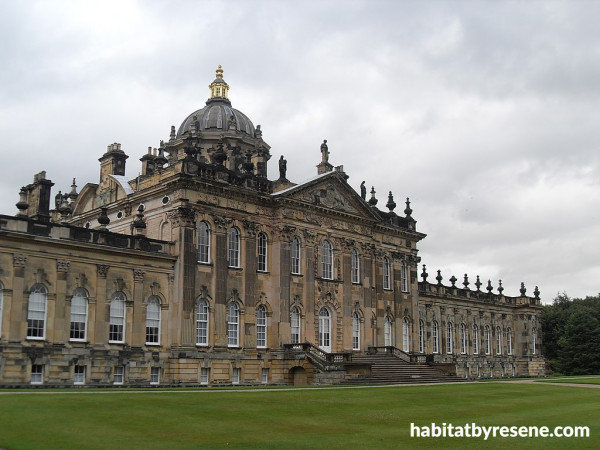 On the show: Castle Howard was a filming location for Bridgerton. It was also a location for the iconic series Brideshead Revisited. Photo credit Keith Ruffles Wiki Commons.
This mural-style wallpaper (Resene Wallpaper Collection DGKEN301) is a charming monochromatic way to incorporate Regencycore in your home. It evokes images of Castle Howard and Coneysthorpe, which feature in Bridgerton as one character, the Duke of Hastings', family estate. In the Georgian and Regency eras Palladian architecture was popular. This style features austere building exteriors with classical style which were contrast to the ornate interiors with classic style features such as columns. Another popular motif in this era was domed buildings, a nod to the Eastern influences during this time and an interest in exoticism.
A mural wallpaper is a fantastic way to transport yourself to another world in your home and add character to rooms. The ever-increasing variety in the Resene Wallpaper Collection makes it easy to add a new element into your home. Try Resene Wallpaper Collection DGKEN301 to get you started.
Top tip: Resene has a guide online that will help you estimate the amount of wallpaper you'll need for a space as well as hanging tips.
Regal moulded ceilings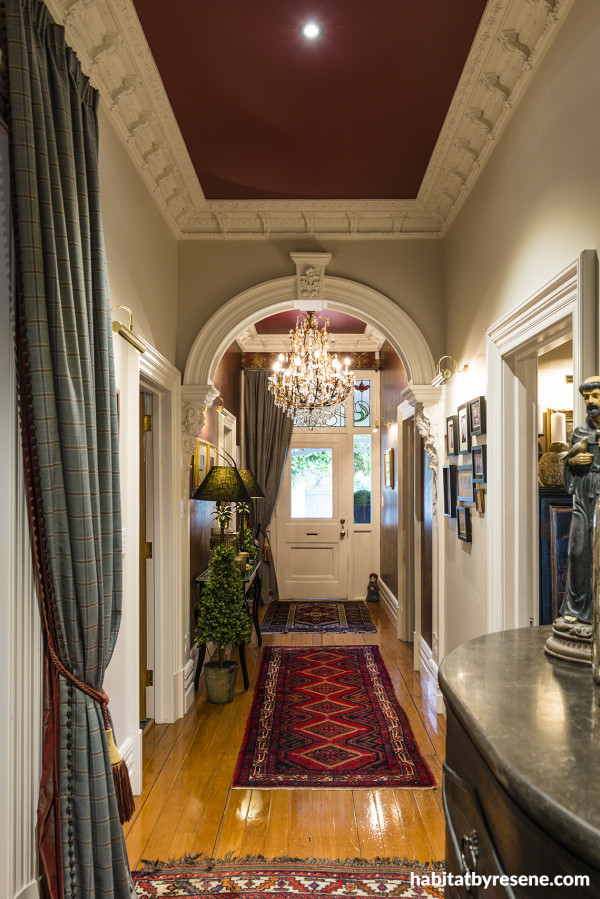 The hallway ceiling of interior designer Amber Hamilton's home is painted in regal Resene Pohutukawa with walls in Resene Double Parchment, and trims and cornices in Resene Quarter Thorndon Cream for a clean and sophisticated look. Image Kate Claridge.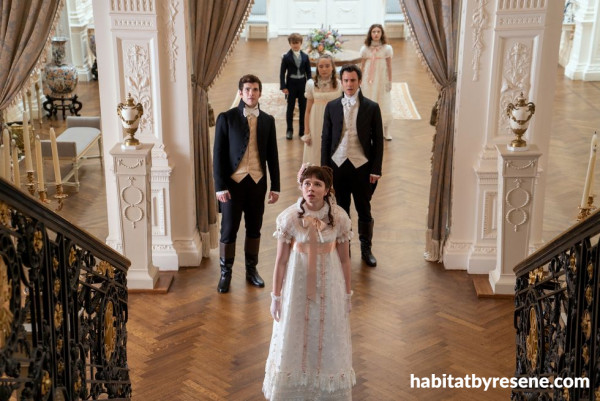 On the show: Ornate wall mouldings in the Bridgerton household. Photo supplied by Netflix.
Intricate wall mouldings are featured in homes throughout the Bridgerton series. If you have ceiling mouldings and cornices in your home – as many villas and Victorian era homes do - give them a facelift with paint. By painting the centre of a ceiling a darker colour, it will draw the eye to cornices and ceiling roses. Try a regal dark red such as Resene Pohutukawa with mouldings in Resene Double Parchment or even a dark charcoal like Resene Baltic Sea with detailing in Resene Half Merino. Semi-gloss Resene Lustacryl waterborne enamel or gloss Resene Enamacryl waterborne enamel is ideal for mouldings and details, as the added sheen will highlight the details – and as an added bonus it will be easier to clean.
Beautiful battens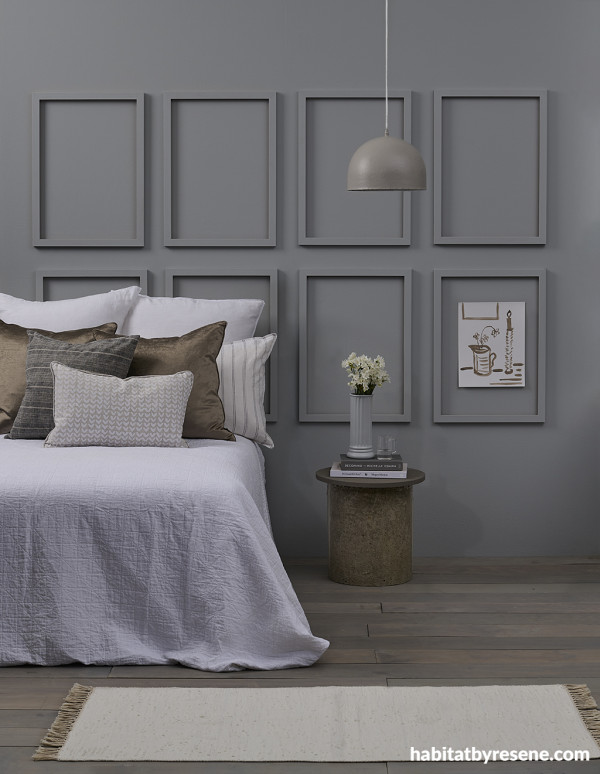 Wall and batten frames painted in Resene Silver Chalice with floor in Resene Colorwood Mid Greywash, side table in Resene Concrete Clear satin with timber top stained in Resene Colorwood Ironbark, vase in Resene Silver Chalice, pendant lamps in Resene Cab Sav and Resene Quarter Sandstone.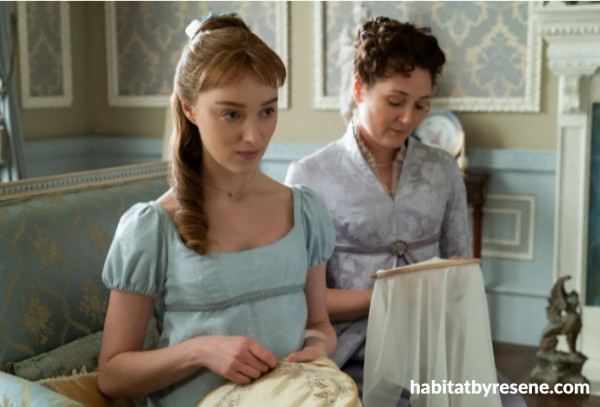 On the show: The Bridgerton sitting room features Damask wallpaper on a pale beige wall between the battens and blue and white panelling below the dado line, Recreate the look in your home with Resene Wallpaper Collection 24113 complemented by walls in Resene Double Merino and blue and white panelling in Resene Half Escape and Resene Quarter Merino). Photo supplied by Netflix.
Vertical wall fixtures and stripes were popular throughout high society's homes in the Regency era, and in Bridgerton they are found in both the Featherington and Bridgerton residences. Create a vertical eye-catching wall feature with battens. It's a classic look yet a modern battened wall is an ever-growing trend in the interior design world. A simple batten hack for DIYers is to use picture frames. To get the look in your home, simply remove the backs and glass from large wooden picture frames, paint the frames in your choice of Resene paint colours, then attach the frames equal distance apart on your wall using screws or construction glue.
Pastel panels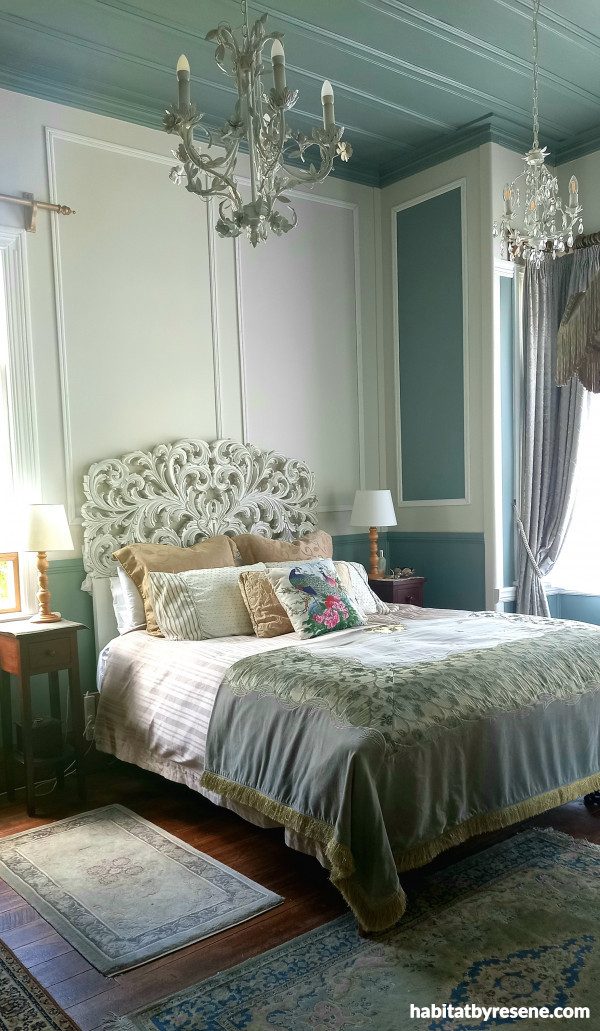 Opt for pastels for an opulent Regencycore look. This bedroom features the ceiling and part of the walls in subtle Resene Smoky Green with the remainder of the walls in Resene Double Villa White. Image – Kohukohu Villa.
Want to amp up the period drama in your home? Combine colour with panels. Experiment with pastel hues and cream colours on panels. Don't forget your ceilings can carry a wall colour onto the ceiling to create modern Regency elegance. Try Resene Smoky Green with the remainder of the walls in Resene Double Villa White.
Canary cool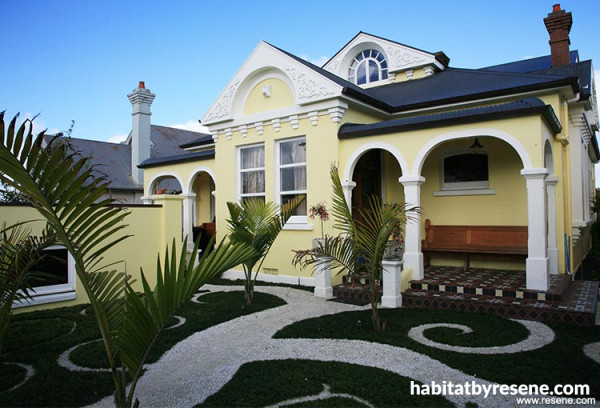 Sara Noble's Masonry Villa in Auckland features Resene Moonbeam with Resene Half Dutch White on the trims, a palette popular for Regencycore.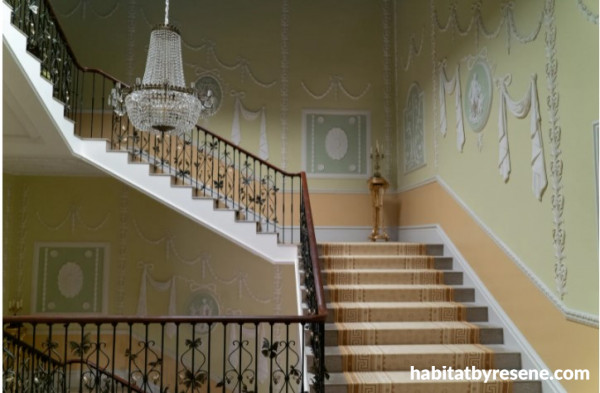 On the show: The fashion-conscious Featherington household features green and yellow, two very chic colours in the Regency era. Recreate this look in your home with Resene Half Moonbeam as the main wall colour, Resene Green Spring on the panel features, Resene Quarter Thorndon Cream on the mouldings and Resene Negroni for the bottom stripe of the wall.
Yellow has symbolic connotations in Bridgerton. For much of the first season, popular character Penelope Featherington dresses in yellow. At one point she makes an exasperated joke about how she is forced to wear yellow by her mother, and would love to wear a different tone.
Yellow was actually the one of the most fashionable colours of the Regency era. The shades had interesting names, like Canary (an intense yellow) and Jonquil (after small wild daffodils).
Take inspiration from the era and make a statement with yellow, inside or out. Soft lemon yellows such as Resene Witch Haze and Resene Moonbeam. scream Regencycore for exteriors and interiors
Top tip: If you're using yellow on the walls of a room, remember yellow is a colour that reflects off itself so the look of it intensifies even more. If in doubt, choose a softer, creamier yellow. Yellow can also become acidic quite quickly so unless you're going for a zesty citrus look, veer towards creamier, more wheaten tones.
If whimsical tones, extravagance, decadence and regal tones have captured your heart, Resene is at your service. Lady Whistledown would approve.
Published: 24 Mar 2022
Do you have a home full of wonderful Resene paint and colour? Send us some snaps by emailing [email protected].