►
◄
latest
habitat tv
blog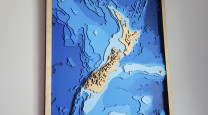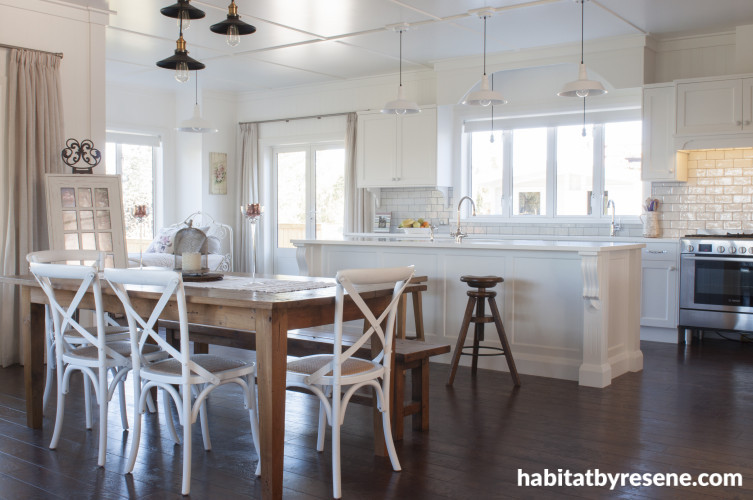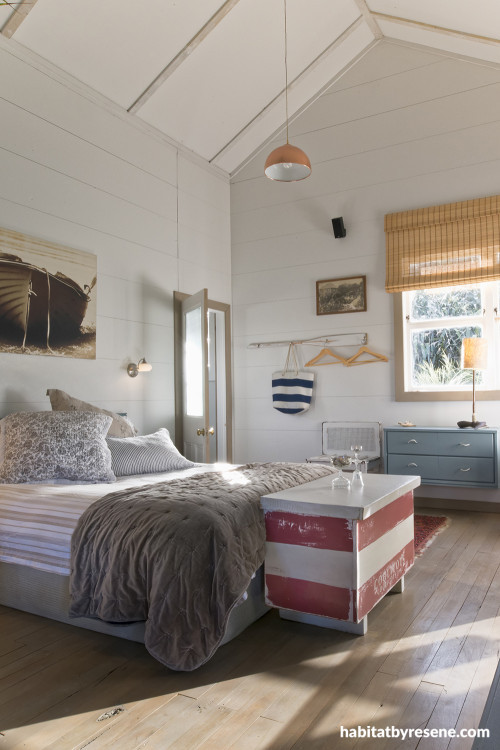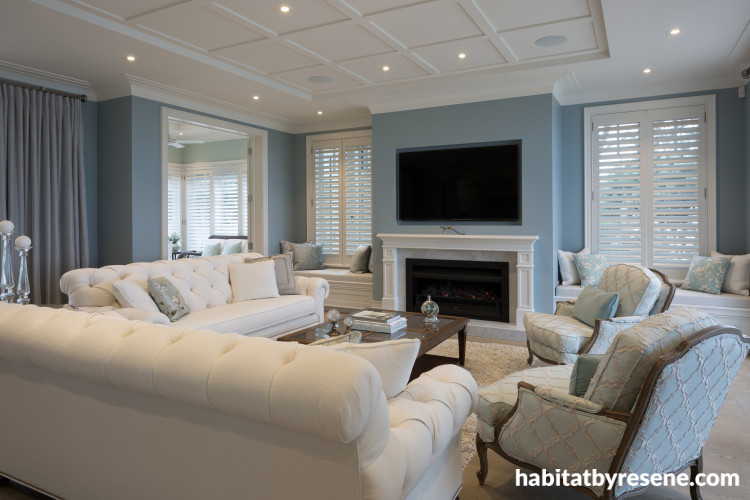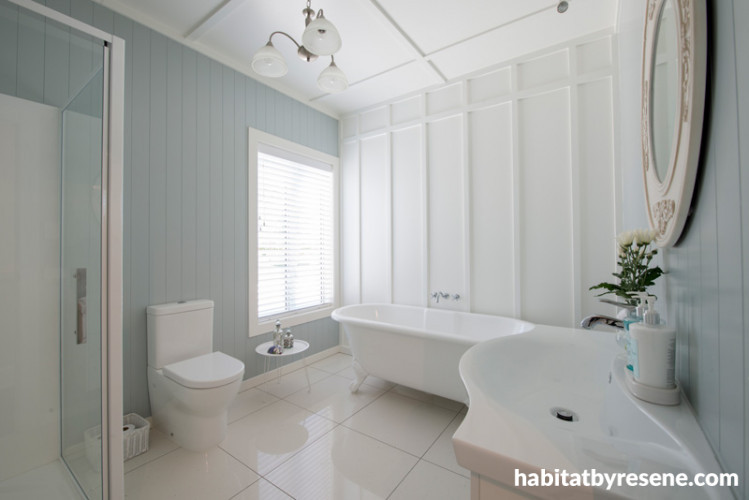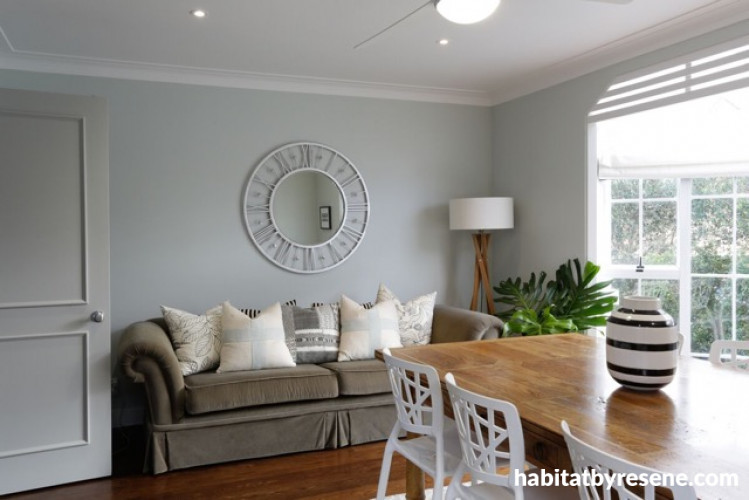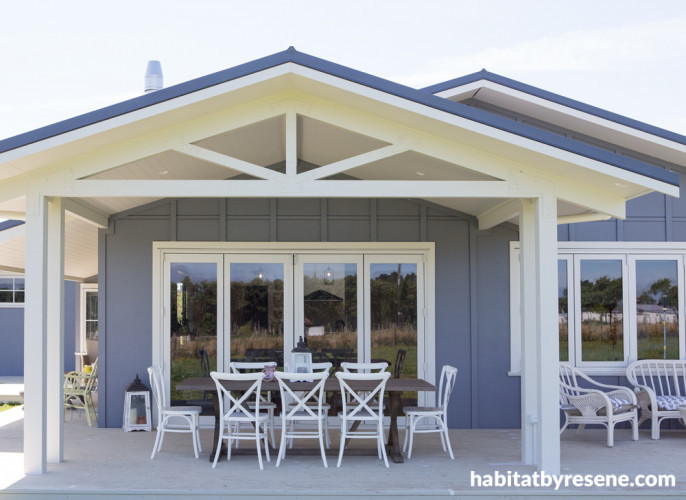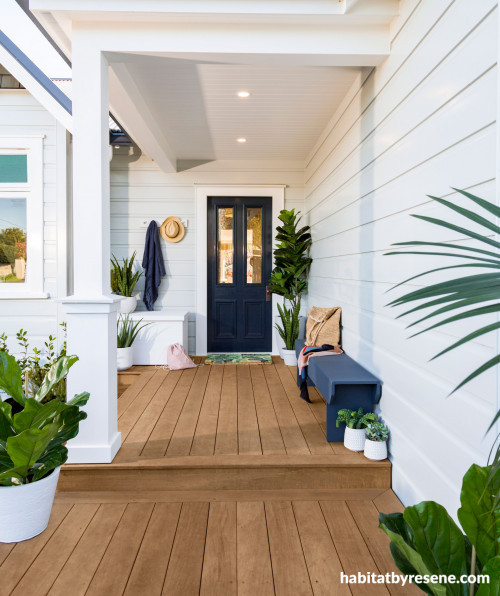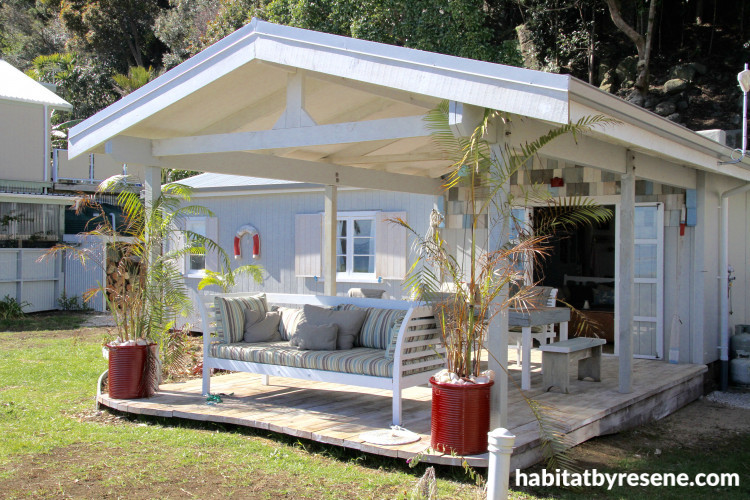 Go beachy chic Hamptons-style
Mention the Hamptons as an interior decor style and most people will probably envisage the huge houses and glamorous parties as represented by any number of TV shows.
But while the Hamptons style may be quintessentially American, a few modern tweaks make it easily transferrable to Antipodean homes and baches – giving it a casual, relaxed vibe. Hamptons style or Cape Cod decor is, after all, based on the colours of the beach and the sea, which seems perfectly suited to our style down under.
Start with tonal layers
Traditionally, the look would be about layers of beige and cream against crisp whites with accents of blue, in bright, airy spaces with plenty of bare wood and natural fibres. All of those elements make it a timeless classic, but one which can be easily, subtly, adjusted to allow for your personal tastes, current colour trends and to reflect the natural environment of your own home.
For that light, muted base, which reflects sandy beaches and windswept grassy shores, try tonal layers of contemporary oaty creams, and the on-trend yellow-based whites, like Resene Half Spanish White or Resene Elderflower. Or look to the new spectrum of neutral blues, cross-over soft sea greens and subtle greys for a distinctly fresher spin on tradition. Try Resene Remember Me, Resene Duck Egg Blue, Resene Breeze or Resene Grey Seal.


Modernise the natural touches
Layer different strengths and tones of similar colours on top of each other across, walls, ceilings, trims and furnishing for variety and depth. Then add another layer of on-trend natural fibres like rattan, jute, flax or rope in your decorations, soft furnishings and light fittings.
Wood also plays a crucial role in a Hamptons styled space, but to modernise it think about trying Resene Colorwood Whitewash for a whitewash finish. This is will keep that natural wood grain and neutral look, but bring it bang up to date. For a bolder, more monochrome spin try a darker Resene Colorwood wood stain on floors or key furniture items.
Embrace luxury
If this is all starting to sound a bit Scandi minimalist, rather than Hamptons chic, don't panic because that is where your accent colour choices come into play.
Hamptons style is muted and minimalist, but it also has room for a little bit of luxury. Try accented, plush furnishings and paint colours in shades of stormy dark blue or even charcoal like Resene Coast or Resene Quarter Baltic Sea. While the Hamptons look may be based on the sea, there is plenty of room to allow for all the different colours the sea can be, from glassy teals through to thunderous and dramatic dark greys – try Resene Bismark or Resene Shark.

For a unique spin you could also try elements in deep moody greens or even a splash of crimson red to reflect beachside pohutukawa – try Resene Green Meets Blue and Resene Half Pohutukawa.

Add personality
It's important to remember that muted doesn't mean there's no room for personality in a Hamptons decor. If you're near – or merely a fan of – stormy and weathered West Coast beaches, opt for accents colours that reflect that mood.
It's all about the contrast, and your lighter, neutral base canvas will mean your room still retains the bright, spacious look of the Hamptons even if you go darker with accent colours.
Lighting is also a key element of the Hamptons style. Traditional Hamptons houses are built with huge windows, doors and decks designed to embrace and reflect the coast. If you are working without the luxury of floor to ceiling windows, bounce the light around your space with dramatic mirrors.
And pay attention to your artificial lighting. Decorate with natural fibre or wood fittings and think about dimmers so you can move between bright light when you need it, to something softer and more golden when it comes to entertaining or just enjoying a winter night by the fire.
Published: 18 Oct 2018
Do you have a home full of wonderful Resene paint and colour? Send us some snaps by emailing [email protected].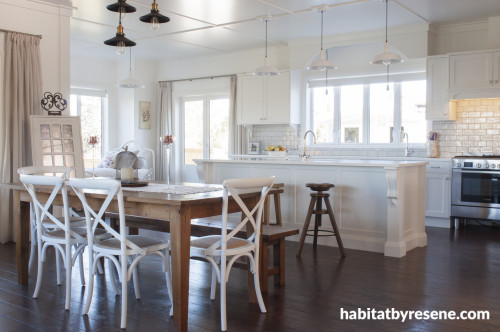 In keeping with the Hamptons feel, touches of old and new decorate this replica villa belonging to Kirsty and David Wraight, owners of David Wraight Cottages. The walls are painted in Resene Quarter Cararra. Image by Juliet Nicholas.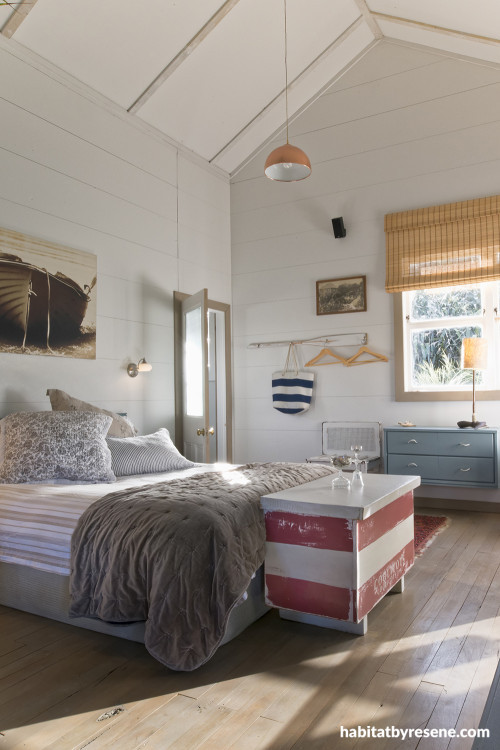 The style is perfectly suited to beachy looks. This bedroom is in a cottage at Driftwood Seaside Escapes where owner Vanessa Owens has used Resene Sea Fog for the walls with ceilings in Resene Wan White, and cabinetry painted in Resene Quarter Gravel.
At the more classic end of the scale, the Hamptons look has a luxury edge. This living room in a house developed by Masonry Design Solutions has Resene Powder Blue walls and Resene White Pointer trims and ceilings.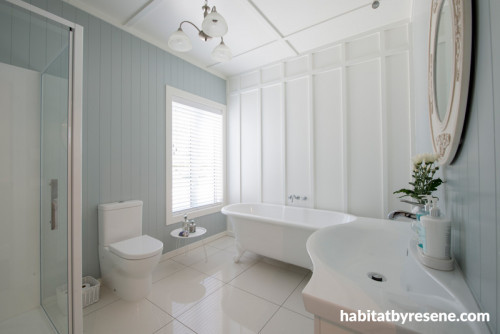 The bathroom of the house by David Wraight Cottages uses soft Resene Hermitage blue with a board and batten wall in Resene Quarter Cararra. Image by Juliet Nicholas.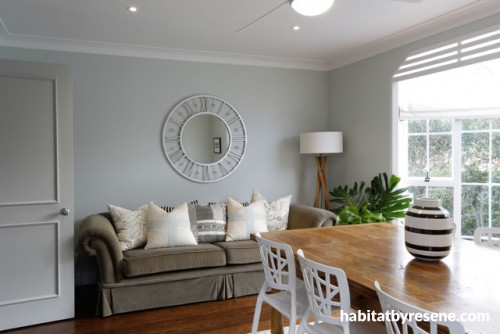 Designer Kelly Gammie of Eucalyptus Design transformed this tired 1980s home into a chic Hamptons-style abode. The homeowners wanted a Hamptons-meets-New Zealand look, with Resene Half Duck Egg Blue in the living and dining room. See the rest of the home here. Image by Becky Nunes.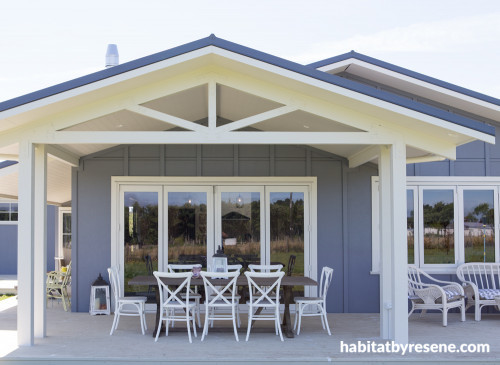 This new build home wouldn't be remiss in the Hamptons with its Resene Quarter Grey Friars exterior, crisp Resene Black White trims and Cape Cod-style outdoor furniture. See more about this house here.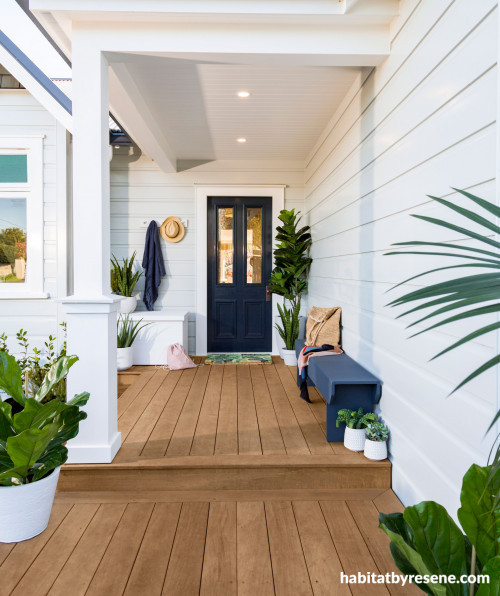 Blues are key to the Hamptons style. This entranceway has weatherboards painted in Resene Half Periglacial Blue, accented with a Resene Blue Night door and Resene Alabaster trims. The benchseat is painted in Resene Coast, the storage box by the door is in Resene Poured Milk, and the deck is finished in Resene Woodsman Driftwood stain. Styled by Emily Somerville-Ryan; image by Bryce Carleton.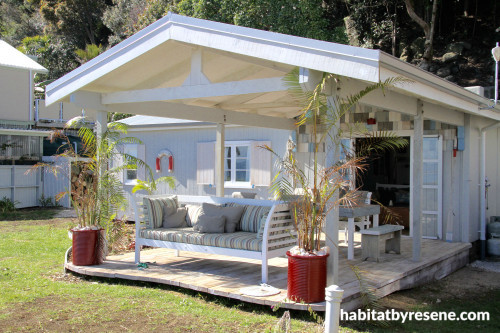 The exterior of Reef Cottage at Driftwood Seaside Escapes is painted in Resene Kensington Grey, with shutters painted in Resene Wan White.


















Resene Half Duck Egg Blue




Resene Half Periglacial Blue


Resene Quarter Grey Friars
the look
If you're stuck on what
colour to use or need colour
advice, try out the Resene
Ask a Colour Expert service.