►
◄
latest
habitat tv
blog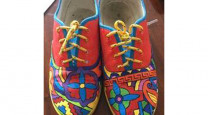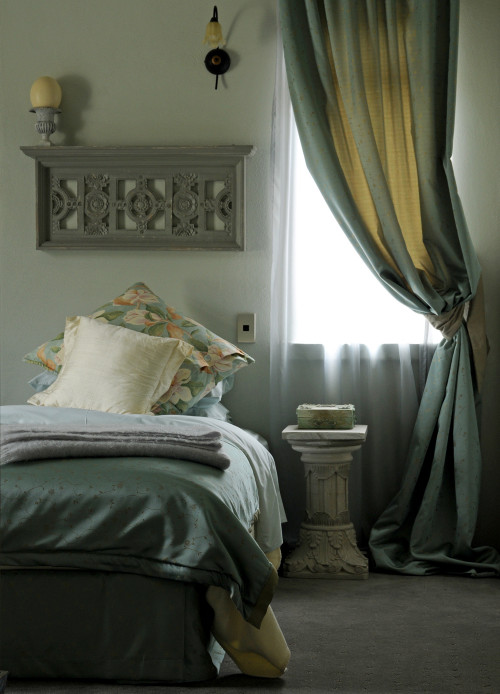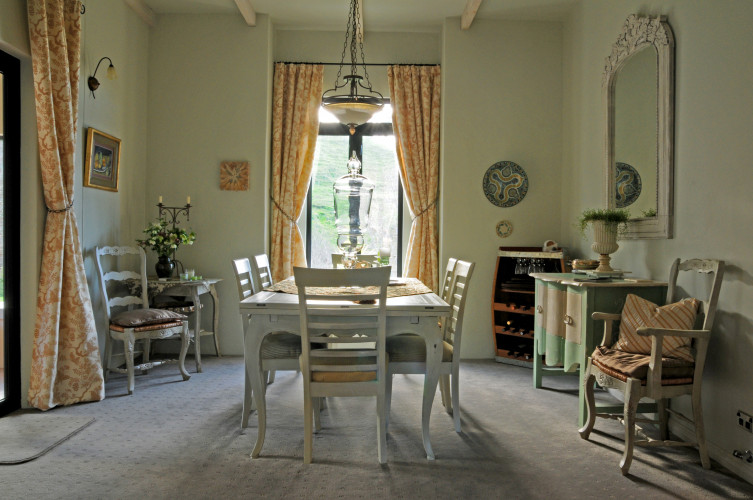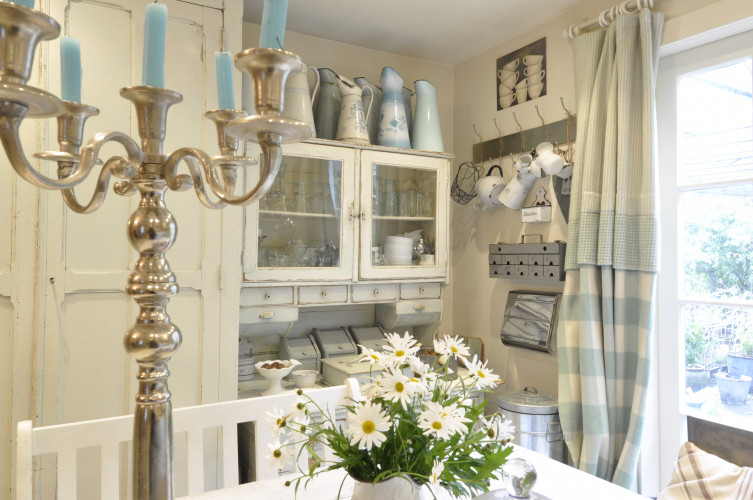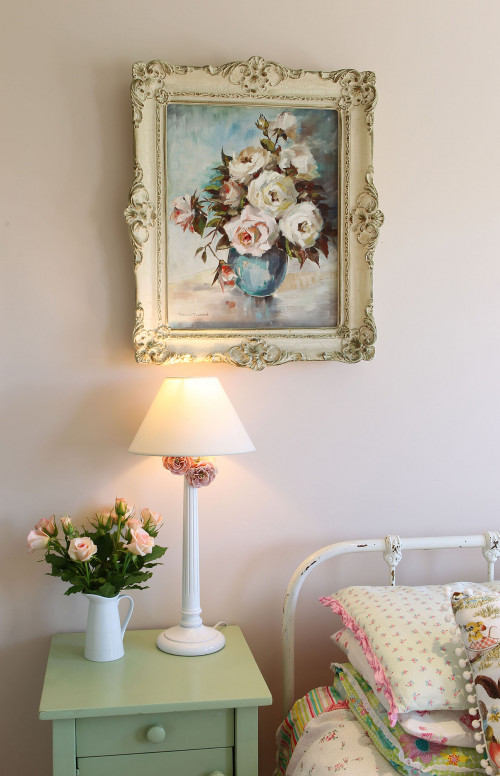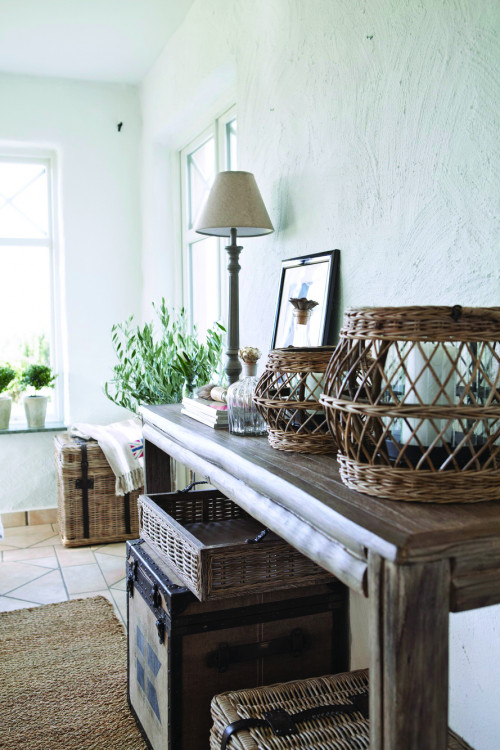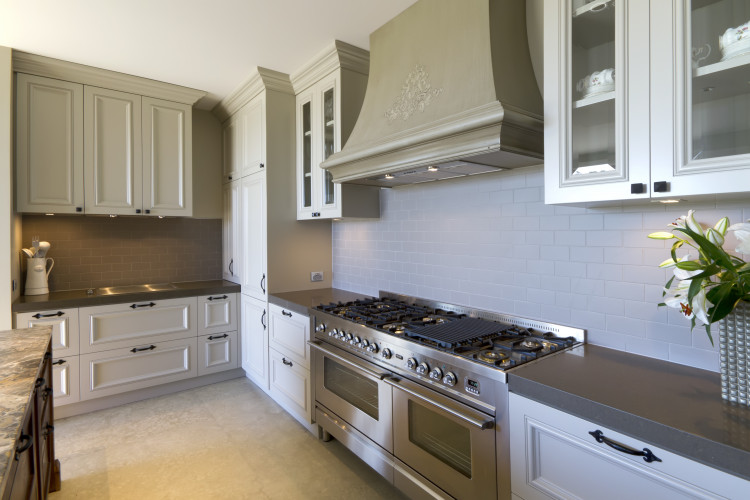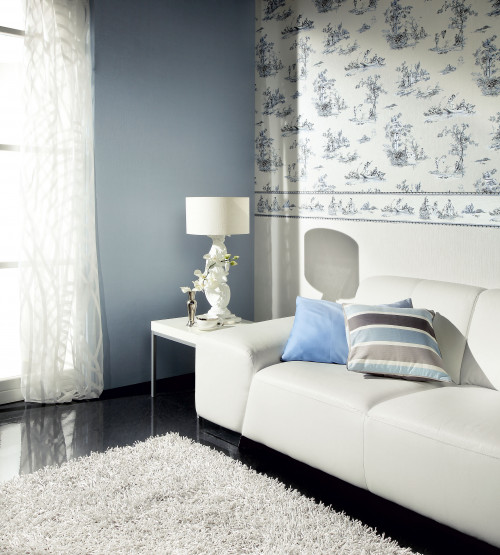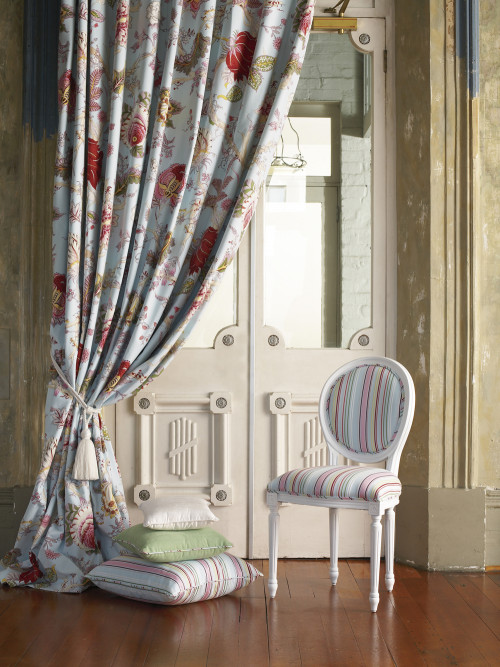 How to get the French look
28 Feb 2013
Do you have a home full of wonderful Resene paint and colour? Send us some snaps by emailing [email protected].
Provence or Paris? Ooh la la!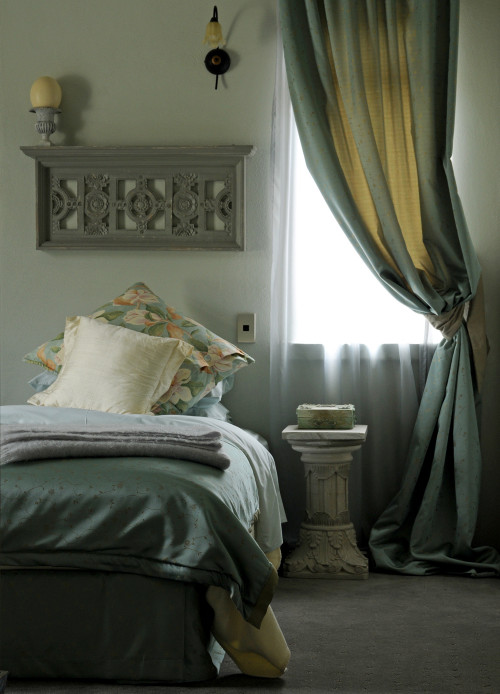 Go on, admit it. At one time or another, you've looked at a French-style interior and just wanted it. Now. It's a style that just oozes class and elegance. How do they do it?
Excuse the sweeping generalization but the French seem to be able to make the most rustic of Provincial farmhouse kitchens look a million francs, and the most frou-frou of apartments look refined and simple.
French style does, of course, encompass many looks, but most of us think of the Provincial country look, with a smattering of Parisian style thrown in. This is bedroom created by talented homeowner Ros de Coek which has walls painted in Resene Calico. An ornate timber panel above the bed, floor-length curtains, an unusual side table and light sconces enhance the look.
How to do French country
Against a palette of muted colours use rustic terracotta tiles, beaten-up pots, enamel-ware, wicker baskets and wrought iron detailing. Pop a rooster statue in the corner and casual bunches of lavender or daises in an enamel jug or glass jar.
Use a range of furniture finishes – wrought iron, scrubbed timbers, whitewash and timber pieces painted in shades of cream and eggshell blue.
Any soft furnishings are textural linens and crisp cottons. Don't be afraid of missing patterns: ticking stripes with overblown florals. And don't forget the classic mono-print tableaux of toile de jouy.
Country colours
The colour palette of French country is muted and greyed – much like the Provence countryside:
· the soft grey-greens of an olive leaf (Resene Secrets)
· the chalky gold and ecru of parched soils (Resene Half Wheatfield)
· the smoky blue of the distance Mediterranean waters (Resene Robin Egg Blue)
· the fresh mauves of lavender (Resene Morepork)
· the weathered grey of aged timber (Resene Quarter Taupe Grey)
How to do Parisian elegance
Parisian style is more difficult for us to capture as it is often set against a backdrop of grand architectural features - columns, ornate wall paneling, vast windows and soaring ceilings – that our homes don't have.
To replicate the style, think grand and glamorous. And then double it. Huge gilt-framed mirrors propped against the wall, opulent chandeliers, intricately painted antique sideboards, rococo wallpapers, swathes damask at the windows, vast artworks or theatre posters and parquet timber flooring.
Classic Parisian apartments use jewel colours but with an edge of timeworn elegance – think crushed purple velvets and crimson damask. One more restrained interpretation is to use a strong palette of black and white, with touches of metal (gold or pewter) and glass. Then you can keep the grand scale of your accessories without feeling too overpowered by your interiors.
Parisian colours
· A monochromatic scheme of not-quite-true black and white (Resene Blackjack and Resene Alabaster)
· Burnished golds like Resene Zion or the metallic paint Resene Lodestar. See the Resene Metallic and Special Effects range for inspiration.
· Jewel colours like crimson red (Resene Red Tape), emerald green (Resene Windfall) or tealy peacock blue (Resene Captain Cook)
· Dusky rich timber floors finished in Resene Deep Oak wood stain.
pictures
Photograph by Rossi Gannon
Dine in style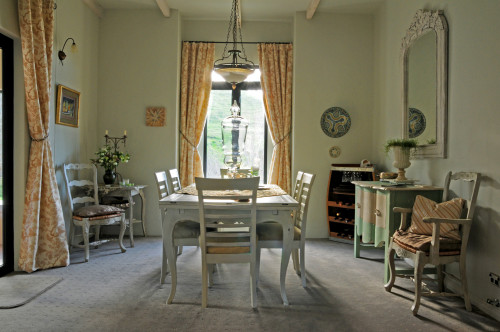 This very French-style dining room is painted in Resene Celeste – a lovely washed green that so suits this style.
pictures
Photograph by Rossi Gannon
Collections and casual arrangements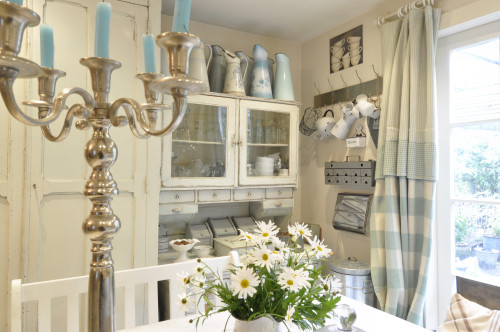 Pale blue and green accents against a backdrop of Resene Quarter Parchment walls, along with a bunch of casually arranged daisies. Very French country.
pictures
Photograph by Juliet Nicholas
A room for a jeune fille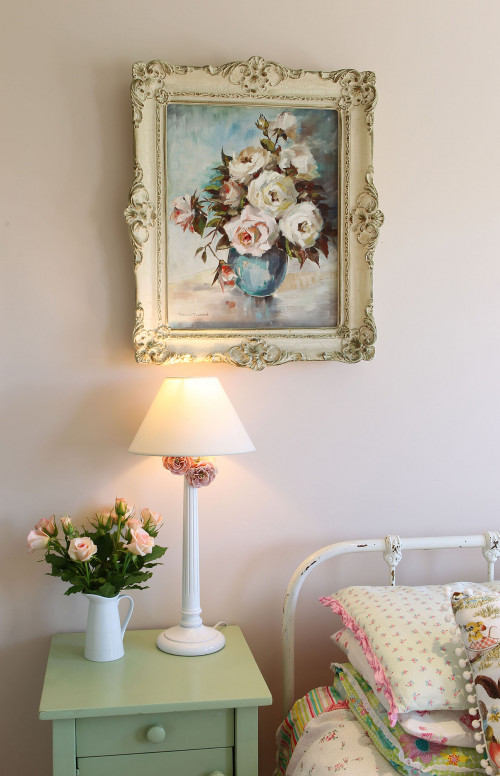 Pale pink creates a pretty French look along with delicate linen, painted furniture and an ornate picture frame. The walls are Resene Pot Pourri.
pictures
Photograph by Frances Oliver
Mellow timber and basketry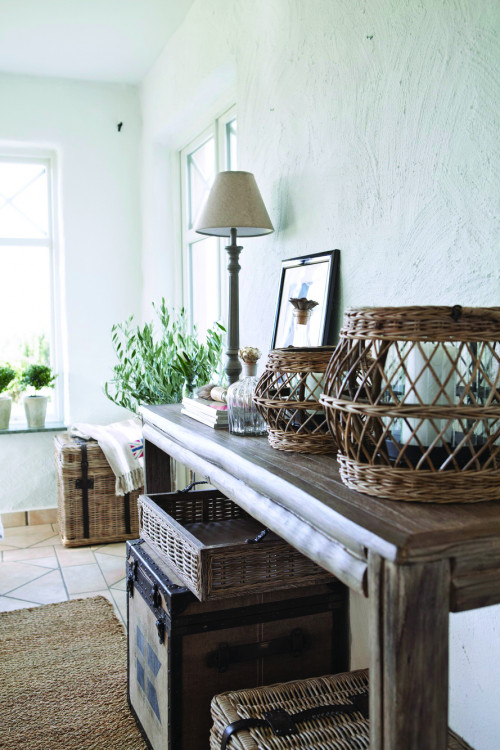 Aged timber furniture, limewash walls and basketry – this very French country look can be recreated thanks to Artwood furnishings available Johnston Imports.
Cooking a la mode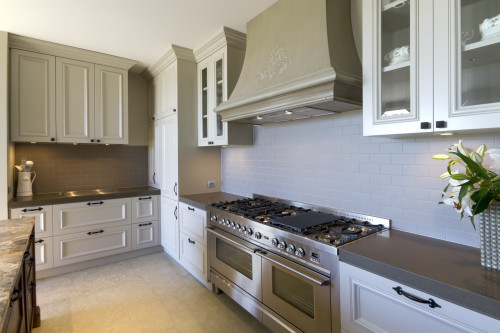 This kitchen by local designer Leonie von Sturmer has a very French feel with special finishes in a mix of Resene Bison Hide and Resene Blanc.
Toile de jouy - it's classic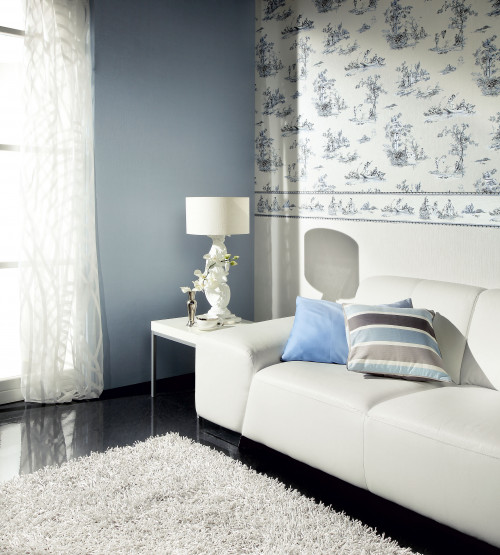 The distinctive French toile de jouy look of pastural scenes mono-printed on to fabric is interpreted in Vision's Chateau Classic range.
Grand gestures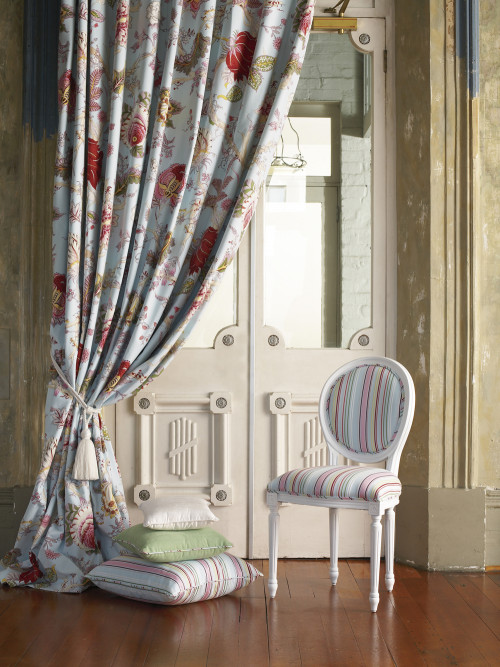 Despite it's exotically eastern name, the Darjeeling collection from Warwick Fabrics, has a distinctly French feel.