►
◄
latest
habitat tv
blog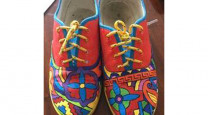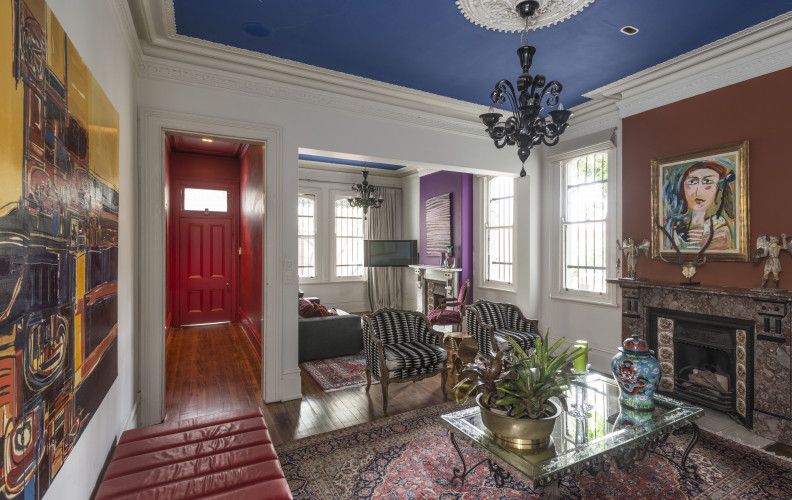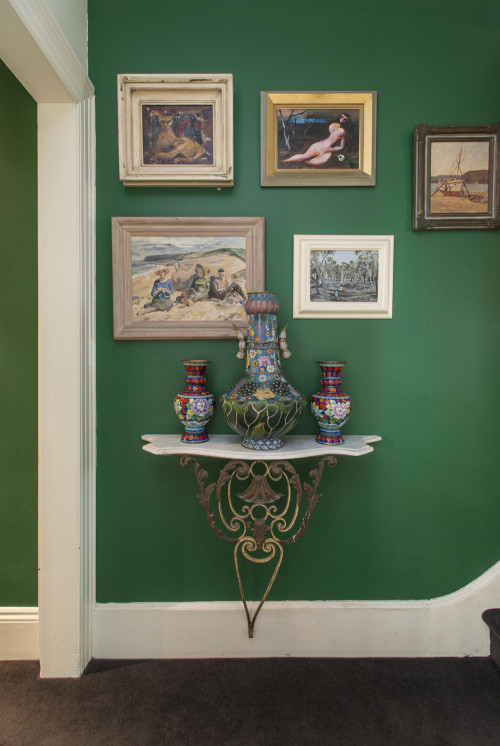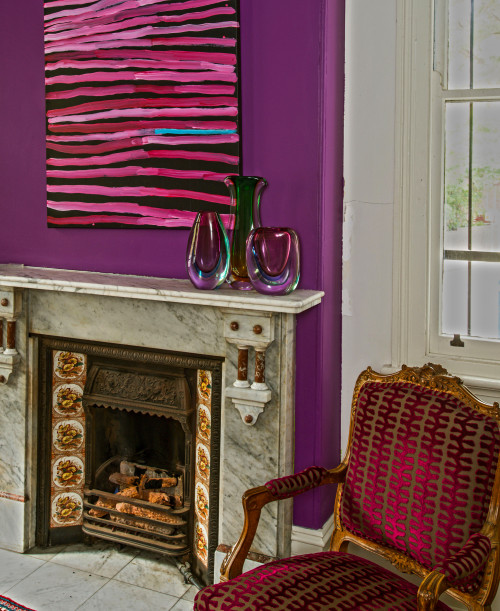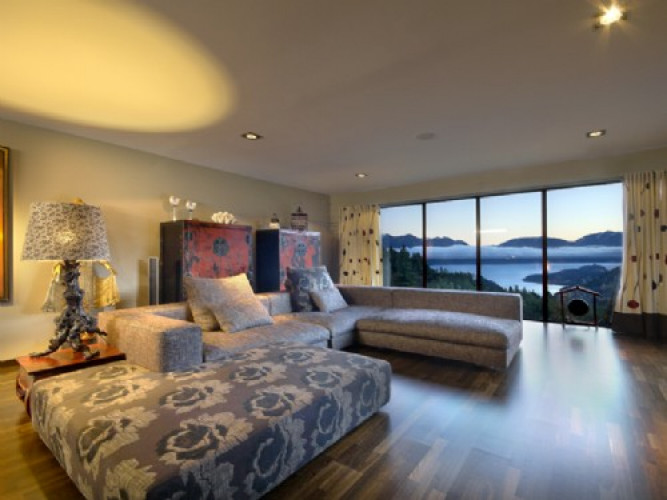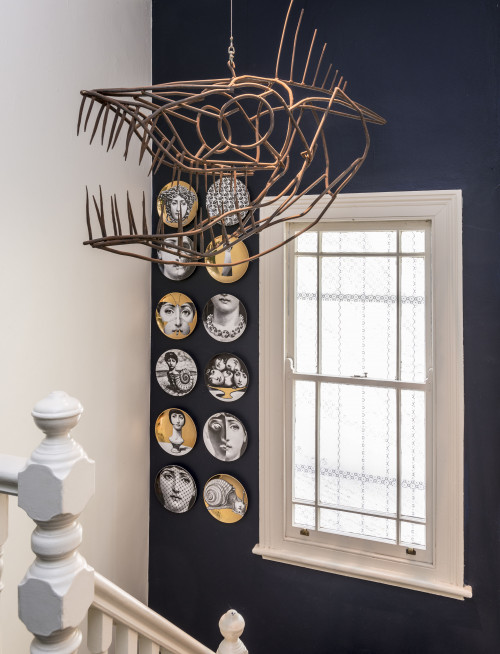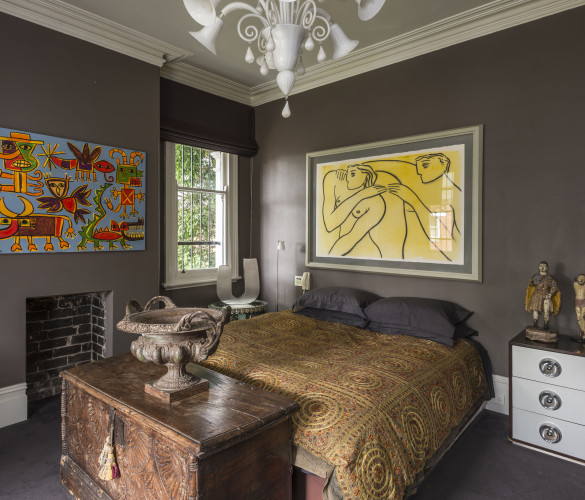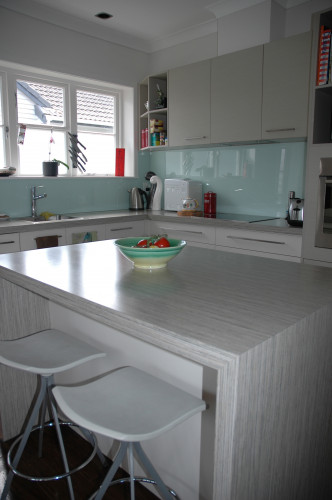 Jazzed up with jewel tones
12 Dec 2013
Do you have a home full of wonderful Resene paint and colour? Send us some snaps by emailing [email protected].
An electric blue ceiling? Really?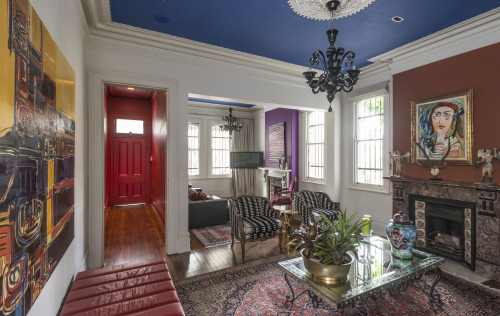 Colour and lighting consultant Terry Hogg is not afraid of colour. And neither was his client, jewelry designer Peter Lang of Sydney. The result of this meeting of adventurous minds was a bounty of brave and unexpected jewel-like Resene tones. It also won Terry a Resene Total Color Award this year and the house featured in the latest issue of habitat magazine. The stunning living room has a ceiling in Resene Decadence, an entrance hall and front door in Resene Scarlett, and fireplace walls in Resene Desperado (rust) and Resene Troubadour (purple).
Says Terry whose consultancy is called Lick Light+Colour: "It's about the significance and utility of the space itself," Terry explains. "If a colour works in that space it simply works. I'm not interested in being locked in to what's 'in', or in playing safe."
The result is a sublime palette choreographed to enhance and balance the moods of the rooms while showcasing Peter's beautiful collectibles. Clever use of vibrant hues balanced with complex neutrals creates a sophisticated and indulgent colour scheme.
In the beginning…
"I always begin with the space and the light," explains Terry. "And then it's about the client themselves. Everybody has a colour sense, even if they're not aware of it."
Immediately behind the terrace's black, streetscape-safe, front door a bold, spicy, Resene Scarlet used on the walls and the ceiling is the very epitome of 'wow factor'. "It's about impact," Terry explains. "Red can be such a strong, dominating colour but here it provides a warm shock that signals arrival."
Throughout the interior a cool white custom-mixed similar to Resene Black White provides the perfect backdrop for swathes of strong colour and Peter's impressive art collection. Confident statements in purple Resene Troubadour and rust Resene Desparado surround the original marble mantelpieces and echo hues found in the paintings in the living room.
The pièce de résistance of the living room's scheme is the cobalt blue ceiling, where the wondrous Resene Decadence frames the Murano chandeliers. "I find that people often want to be taken further than they might dare to go themselves." Terry says. "Peter was the kind of client who could quickly see what I was trying to create."
A perfect counterpoint
At the rear of the terrace, the calm, white, kitchen-dining area provides the perfect counterpoint to the world of colour up front. Terry's selection of finishes and lighting here include a smoked-mirror splashback that reflects the solid, sensuous island bench of chocolate marble over walnut veneer.
Providing a serene and sumptuous transition to the upper level, one stairwell wall features the blackened navy of Resene Indian Ink. The colour's depth offsets the quirky plate collection and rusted steel sculpture, and offers a striking contrast to Resene Kaitoke Green, which wraps from the landing into the hall.
"People often think that dark colours make an area feel smaller but they can also represent vast space… a sense of infinity," says Terry.
"People have these strong colour associations… it's like a fear. I might suggest a peach or an apricot and most people will immediately think of the 80s, when everything was salmon and grey. I like to take colours out of context and use them in a contemporary way. It's fun to confound expectations."
For the bedrooms, Terry suggested less vibrant yet still strong tones than those used elsewhere. "We wanted the bedrooms upstairs to feel moody and restful."
In the master bedroom, the substantial grey-brown of Resene Oilskin was chosen for its complexity, and to create a rich masculine ambience. The guest bedroom is enveloped in the luxurious dark green-grey of Resene Cliffhanger.
Peter's home shows what's possible when colour boundaries are pushed, but Terry is quick to point out that such adventurous clients are rare. "When they see the result, people always say 'I could never have done that!' And that's the point," Terry says. "We are all good at different things… Colour is a passion for me, colour is what I do."
pictures
Photography by Ashley Mackevicius Words by Libby Kostromin, Making Meaning
Jewel colours continue with jade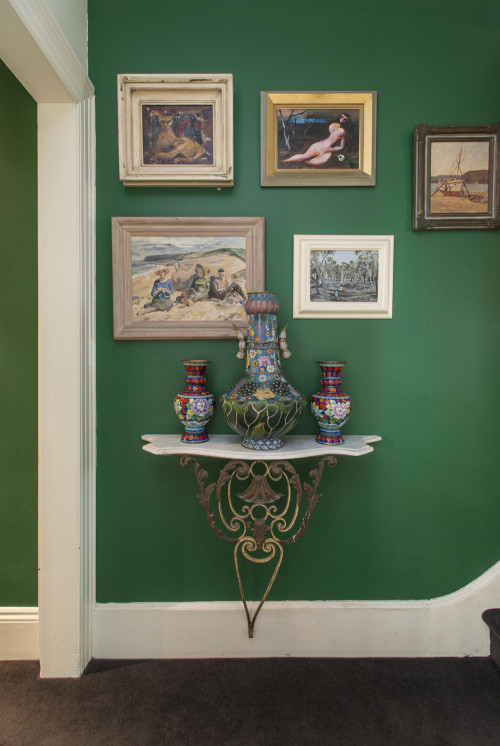 The jewel colours continue, this time in the hallway with Resene Kaitoke Green providing a rich jade backdrop for Peter's artwork and ornaments.
Purple heart… or hearth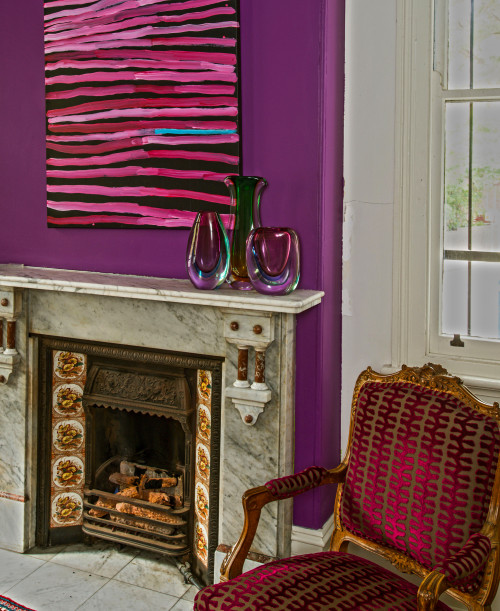 Resene Troubadour provides a luscious surround for this mantel and artwork.
The richness continues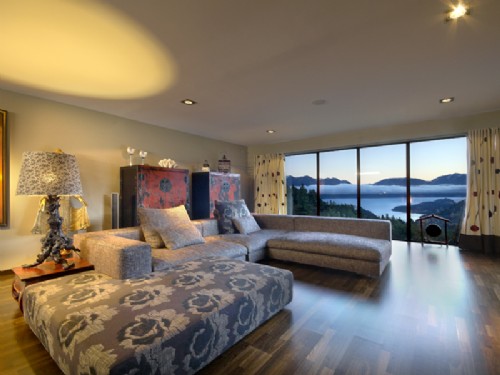 A closer look at the corner of the living room with that striking Resene Decadence ceiling. The fireplace is in Resene Decadence.
Deepest navy for the stairwell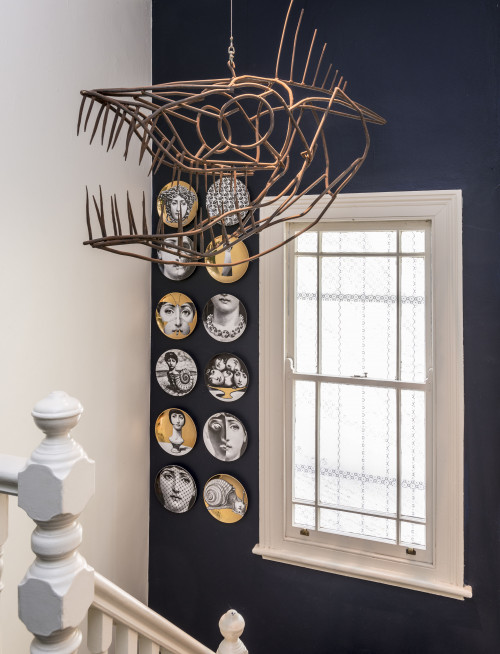 Playful plates float on an ocean of Resene Indian Ink in the stairwell.
Bedroom serenity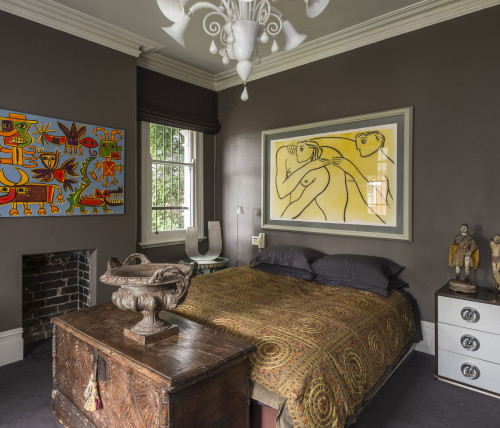 While the bedrooms are much more sedate in their colour choice, they are still quite bold, and certainly not white. Here, Resene Oilskin is a serene choice for the master bedroom.
A cool kitchen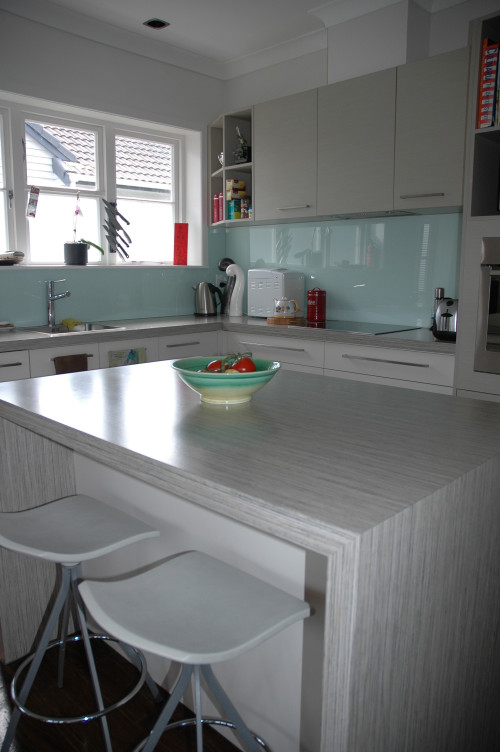 A decadent chocolate marble island bench stands proudly in the cool, calm kitchen-dining space where the walls are finished in Resene Black White.
the look
If you're stuck on what
colour to use or need colour
advice, try out the Resene
Ask a Colour Expert service.