►
◄
latest
habitat tv
blog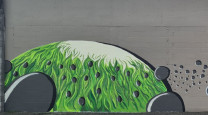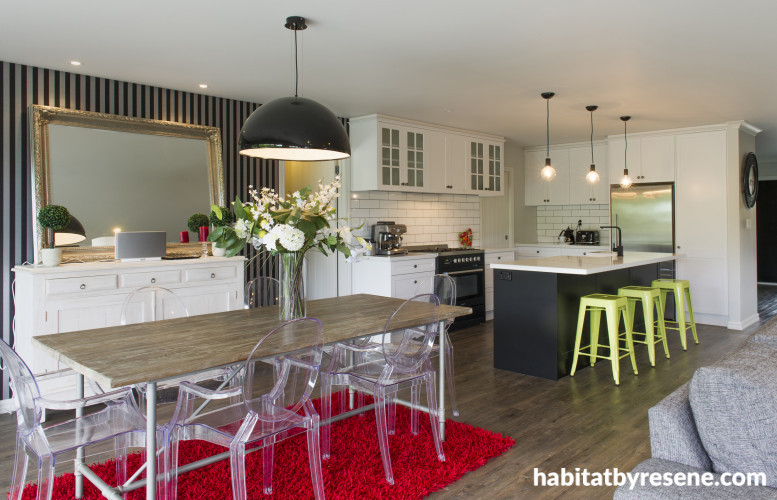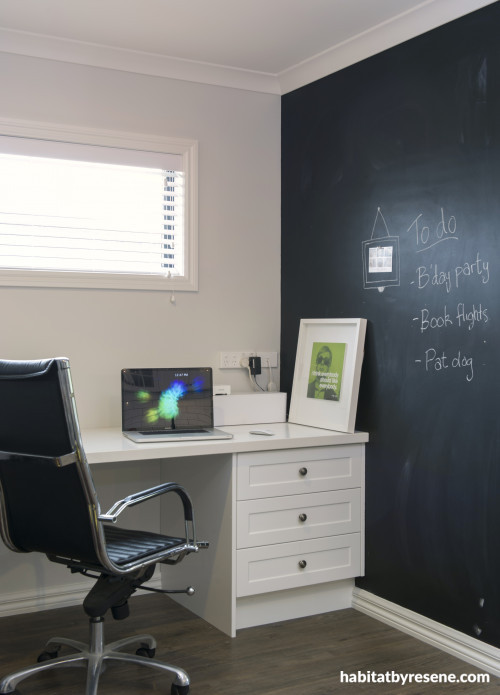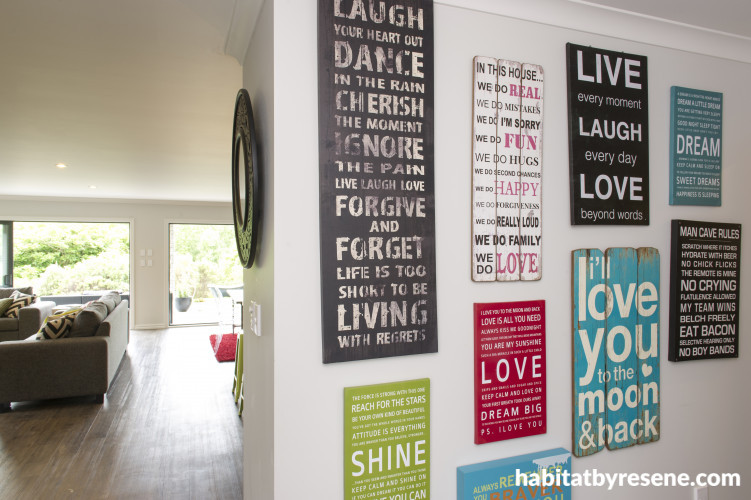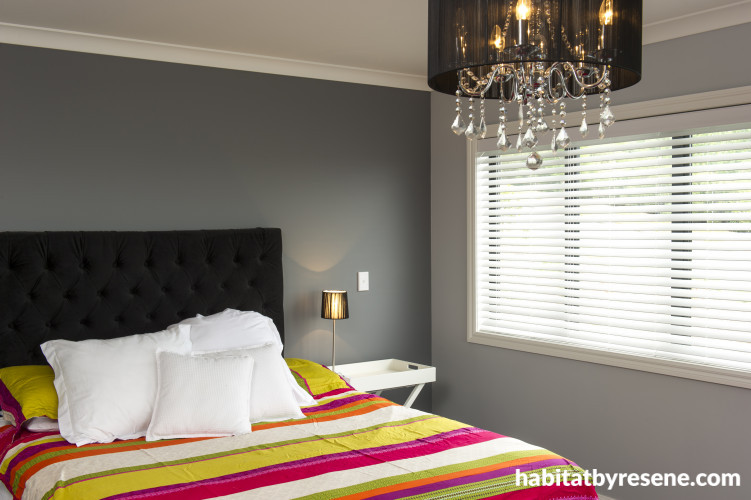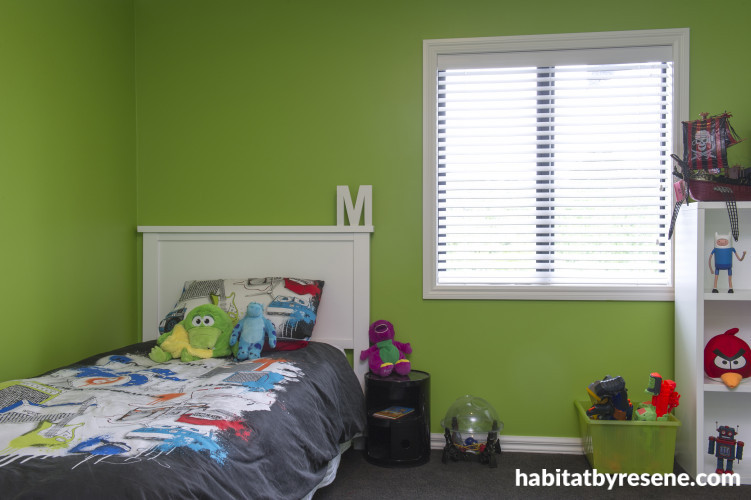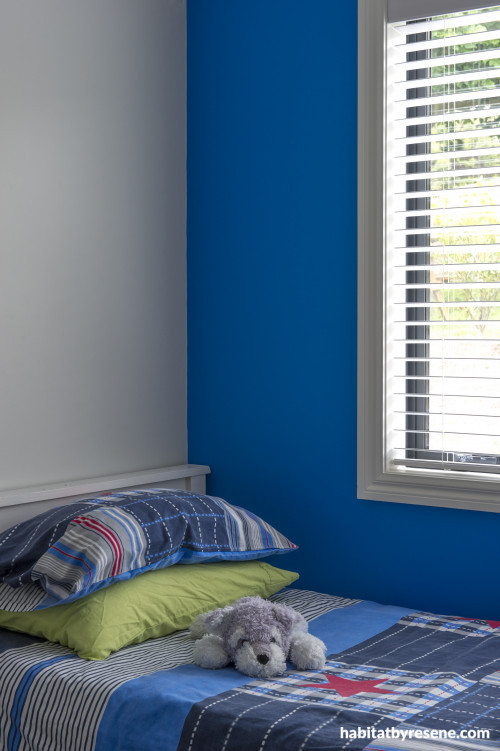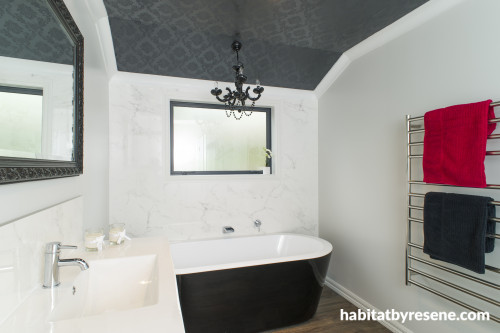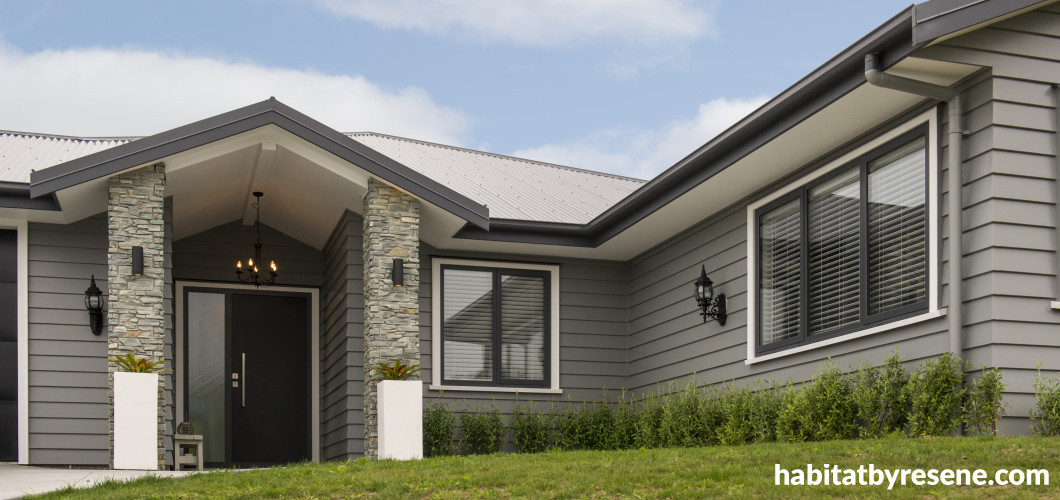 Kate brings Paris to the 'burbs
Published: 20 Mar 2014
Do you have a home full of wonderful Resene paint and colour? Send us some snaps by emailing [email protected].
And Darren embraces black and white chic
Adding French-style opulence to a new family home and on a budget. It might sound impossible but thanks to the meeting of two creative minds – that of the client who runs his own graphics business, and interior designer Kate Voice – it's now a reality.
Against a backdrop of an elegant black and white Resene paint scheme, this home, essentially a design-and-build project, sparkles with style.
Says Kate: "This project did have a limited budget so we had to overcome a few obstacles and find more cost effective fixtures and fittings without compromising the style and feel of the home… Darren and his children are now living in the home and enjoying every second of it. It is practical, warm and inviting while still having a modern edge."
What was the client's brief and how did your design respond to that?
The main theme for this new build was 'modern French' using a scheme of black and white with lime accents, Darren's favourite colour. He also wanted a young, fun, and practical design for his young family of three children.
Rather than use the standard interior doors and architraves, Darren chose tongue-and-groove doors and ornate trims. These added to the cost and time but these sorts of details are what make the design work. The types of furniture and fittings were important, too – the Philippe Starck Louis Ghost chairs, oak-style flooring, an oak table, a white-painted sideboard and ornate over-sized mirror.
What Resene colours were used, and what inspired those choices?
The main living areas and kitchen are painted in neutral colours to provide a restful backdrop to the large open space. Resene Sea Fog is on the walls with trims and doors in Resene Black White. We also used a silver and black striped Resene wallpaper, Black & White 28701, to define and add drama to the dining area.
Check out the latest Habitat magazine online to see more about Darren's gorgeous French-inspired kitchen.
Colour has been added in the main living areas through furniture and accessories so that this space can be easily changed and updated if wanted, while also being practical for a growing family. There is also a large study nook off the living room where we painted one wall with Resene Blackboard Paint for the kids to draw on.
With the bedrooms, Darren gave me a little more free reign. Darren wanted his own bedroom to be his escape, his private sanctuary, so we used the dark, warm colour of Resene Scarpa Flow as a feature wall along with Resene Surrender. As this is a large room, we were able to use strong colours to create a cosy, warm feeling.
Darren's son also loves the colour lime so we decided to use Resene Limerick. Although it's a bright green, it is also calming and peaceful – perfect for a boy's room.
Darren's other son loves blue; he wanted his room to be bright and playful, too. Using Resene Lochmara Blue along with Resene Black White, this room feels very bright and airy while still being a lovely area to relax and sleep.
With the bathrooms, we wanted to really make a statement and continue the French theme. I chose to wallpaper the ceilings with a black patterned paper and hang large black chandeliers. This has an amazing effect and gets a lot of comments!
pictures
Photography: Mark Heaslip Builder: Tony Smith, A1 Homes Pukekohe Designer: Kate Voice, Voice Interiors Ltd, ph 0220921372 or email [email protected]
Family noticeboard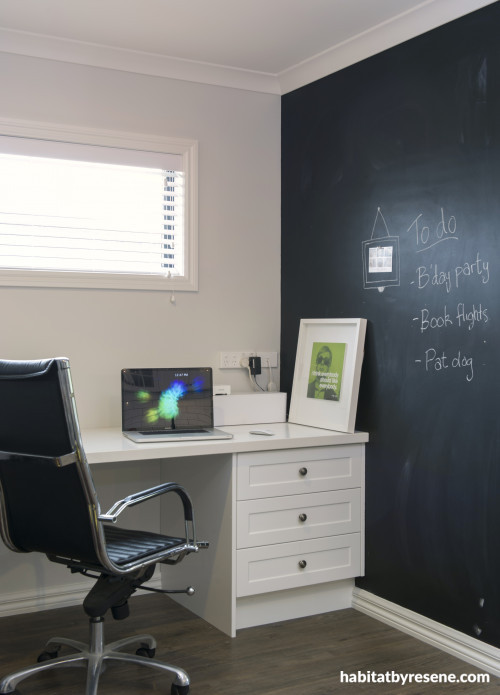 Cabinets in the study nook are the same style as the kitchen for visual continuity while the wall painted in Resene Blackboard Paint is used by the family for all sorts of message. As part of the open-plan space, this is a great place for the children to do their homework while Darren works in the kitchen opposite. The other wall is Resene Sea Fog while the trims are Resene Black White.
Wall of words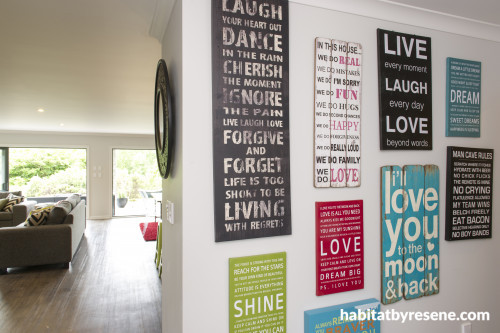 A collection of quirky word art hangs en masse in the entrance foyer. The walls are Resene Sea Fog.
A sanctuary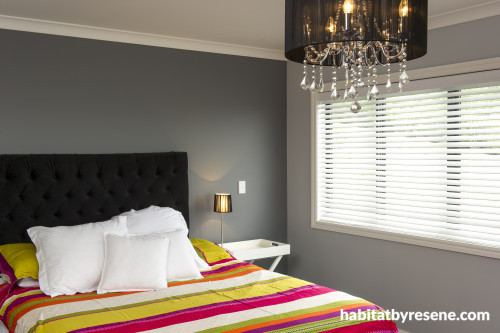 The large main bedroom can take darker colours like Resene Scarpa Flow for a feature wall behind the bedhead, and other walls in Resene Surrender. With busy family and work lives, Darren sees this room as his sanctuary.
A love of lime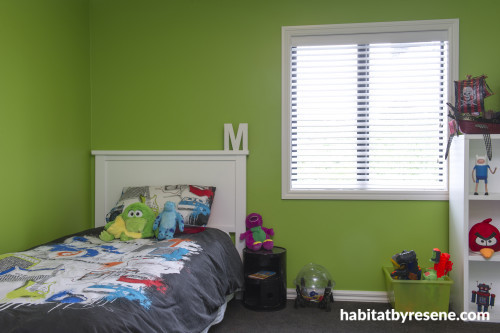 Darren's son inherited his love of lime, so chose Resene Limerick for his bedroom.
Blue for boys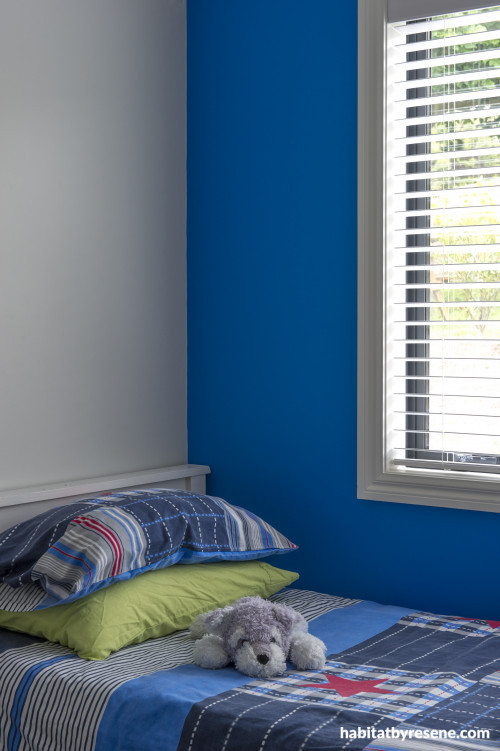 Darren's other son loves blue so the intense mid-blue tones of Resene Lochmara was the answer for his bedroom.
Wallpaper on the ceiling?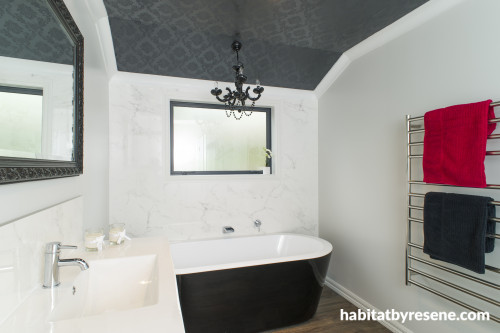 The French theme continues in the decadent bathroom, with its unusual wallpapered ceiling, black chandelier and black bath. The wallpaper shown here is a discontinued line (Resene Aria 76217) but the Resene Simply Silks 2 (SL27548) wallpaper would give you a similar look.
A contemporary exterior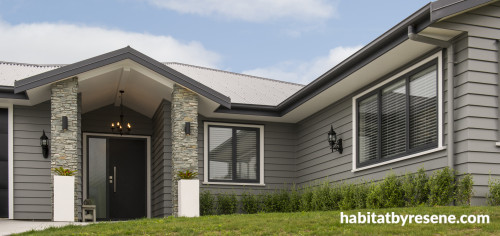 The smartly contemporary exterior features Resene Trojan weatherboards with black joinery and Resene Triple Sea Fog trims.


















the look
If you're stuck on what
colour to use or need colour
advice, try out the Resene
Ask a Colour Expert service.