►
◄
latest
habitat tv
blog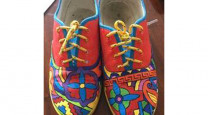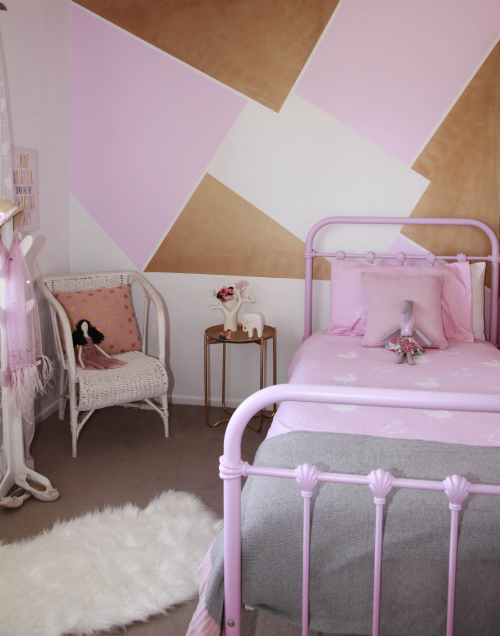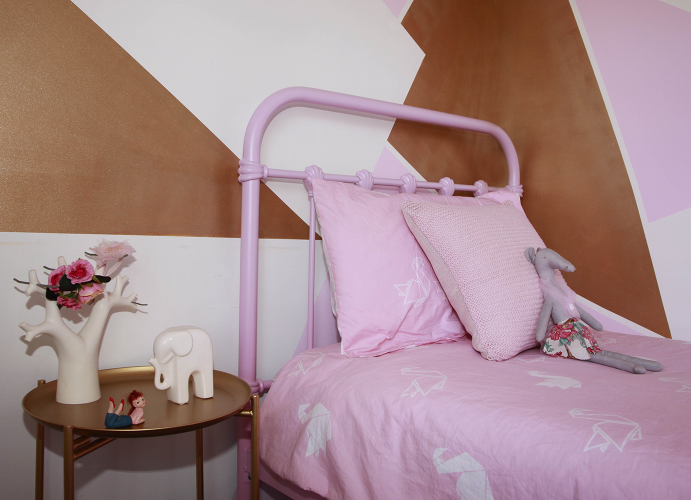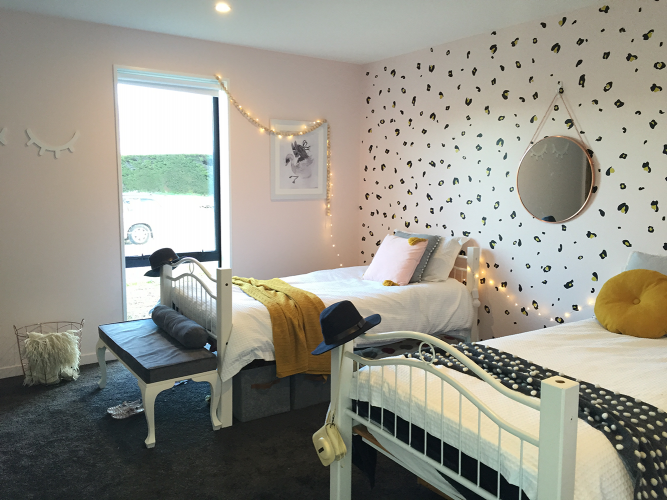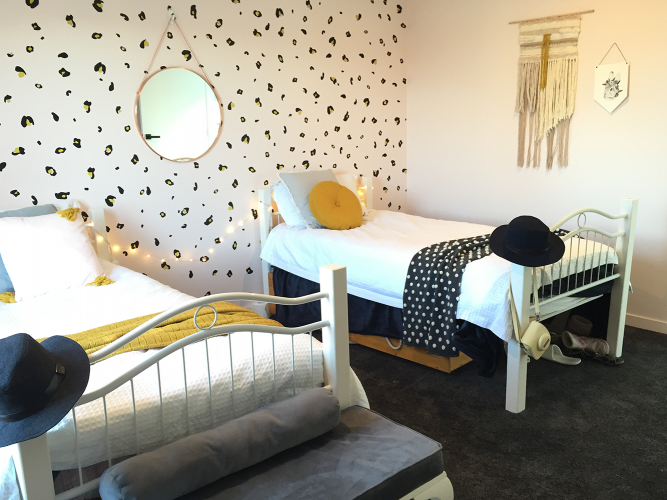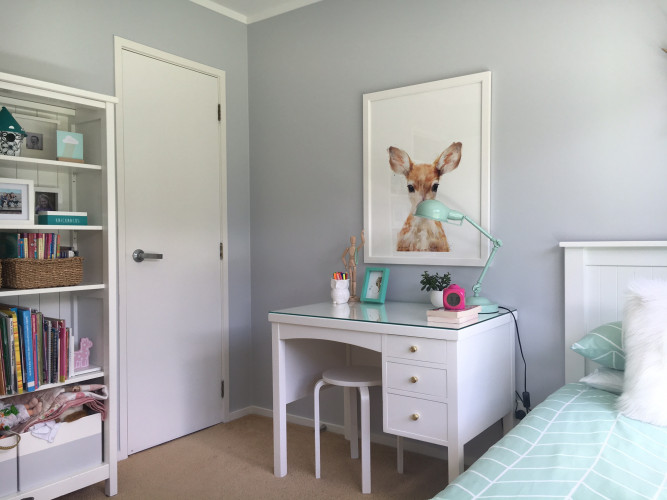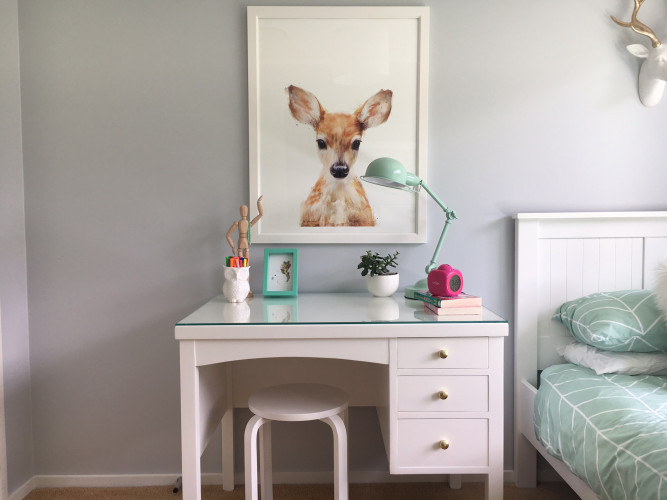 Kids' rooms get creative
08 Jun 2017
Gone are the days when children's rooms stayed the same until they grew up and moved out. Today's youngsters are enjoying bedrooms that are creative and lots of fun, adjusting to their style as they mature. Using Resene paint, these kids and their parents have designed bedrooms packed with personality and inspiring ideas.
Do you have a home full of wonderful Resene paint and colour? Send us some snaps by emailing [email protected].
Celine has fun with geometrics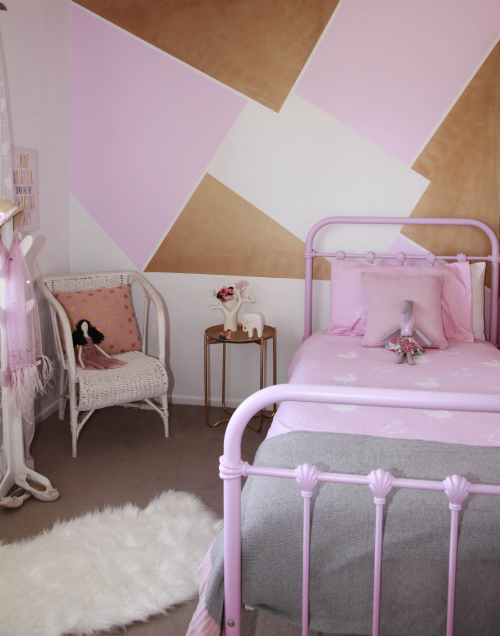 To create this cool geo look, Jenni and eight-year-old daughter Celine used washi tape to outline triangles, painting them in Resene Classic Rose and Resene Solid Gold (with Resene Apache underneath to make the metallic really sparkle).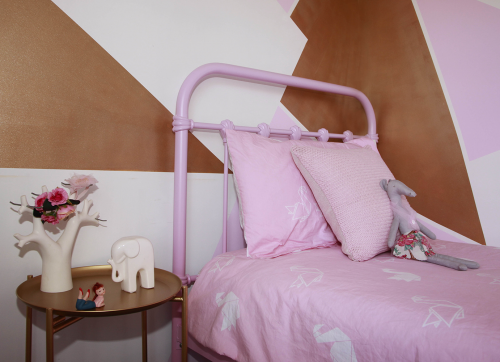 Celine loves the new look of her bedroom. Get the look with Resene Alabaster, Resene Solid Gold (with Resene Apache base) and Resene Classic Rose.
Annabelle and Scarlett go wild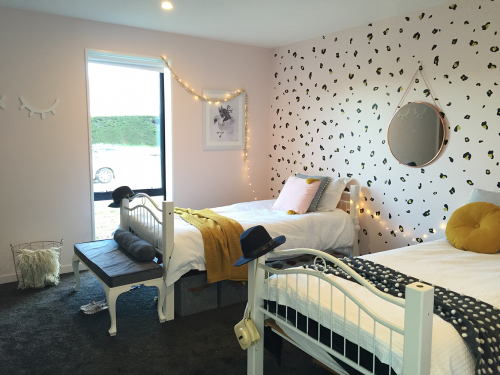 Because Annabelle and Scarlett share a bedroom, parents Justine and Dion wanted the decor to suit both daughters' ages and personalities. They used Resene Pot Pourri for the walls, adding leopard print decals, as well as pops of pink and mustard into the decor.
It's become a favourite room in the house… a beautiful, stylish retreat, says Justine. The walls are painted in Resene Pot Pourri.
Jessie's bedroom gets a lift with grey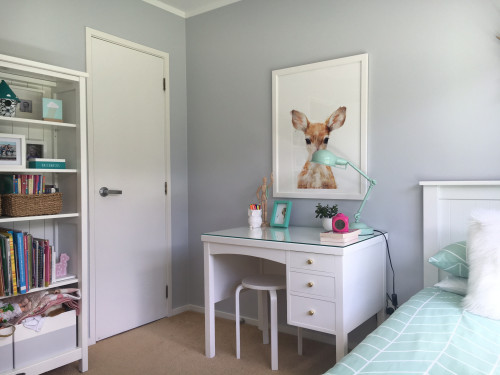 When it was time to update eight-year-old Jessie's bedroom, mum Karyn was only too happy to take on the project. They chose a colour scheme of pale grey and mint green, painting the walls in Resene Iron.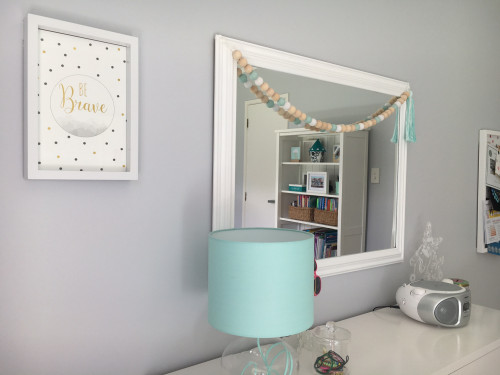 Karyn put her DIY skills to use with such things as creating a tassel and garland and upcycling an old desk. The walls are painted in Resene Iron.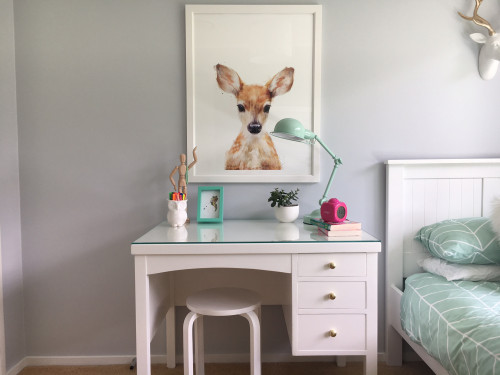 This is an example of great decorating on a budget, from Karyn upcycling a gifted desk (get the look with Resene Alabaster), adding gold handles for pizazz, to sewing the roman blinds herself. Even Jessie's poppa chipped in, painting the walls for free, in Resene Iron.
pictures
Your Home & Garden / Resene Colour Home competition
the look
If you're stuck on what
colour to use or need colour
advice, try out the Resene
Ask a Colour Expert service.