►
◄
latest
habitat tv
blog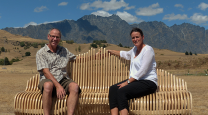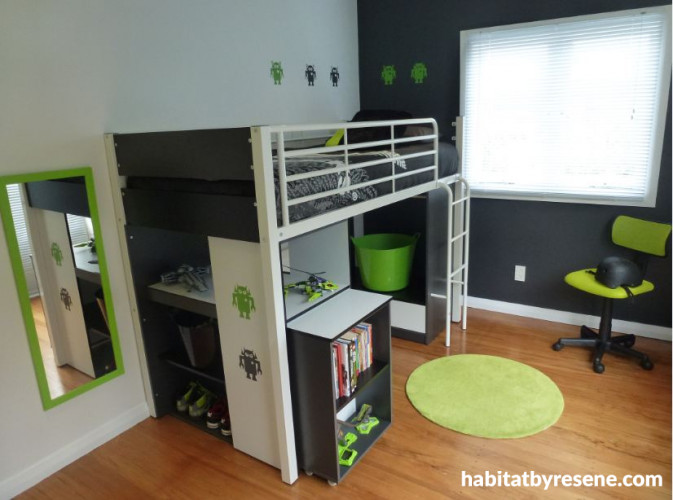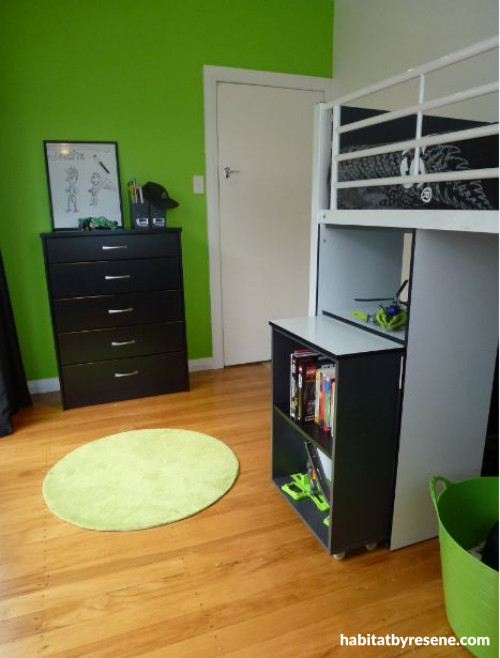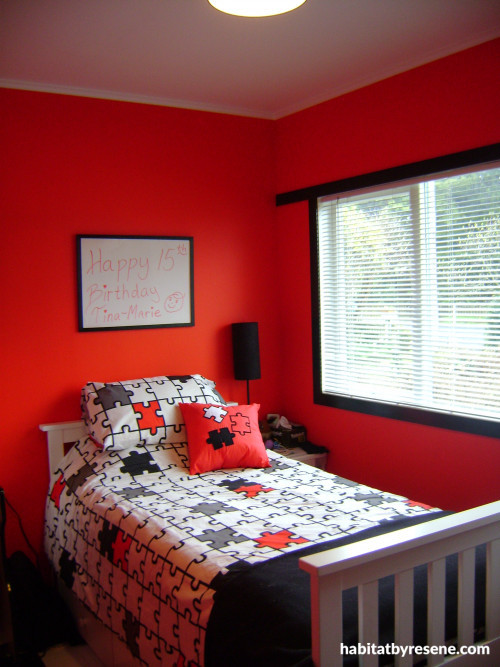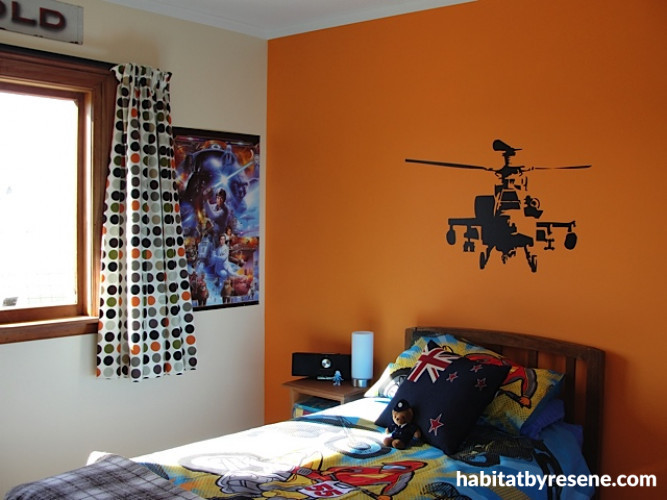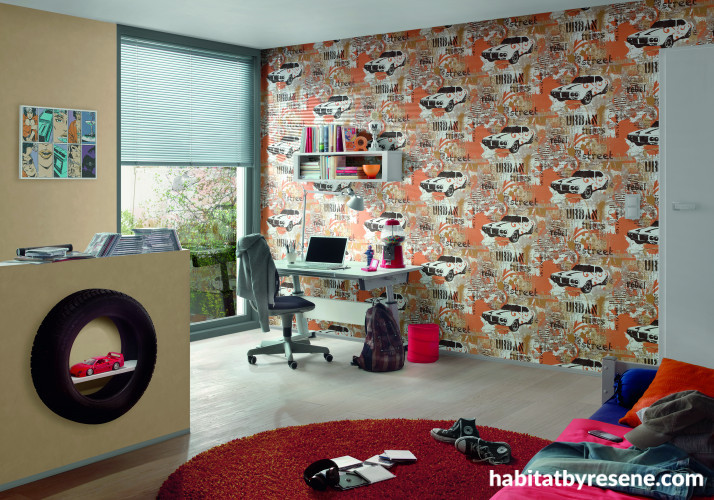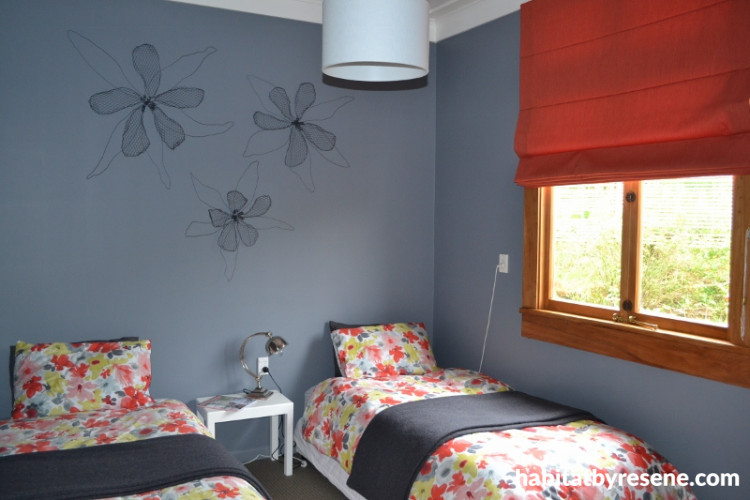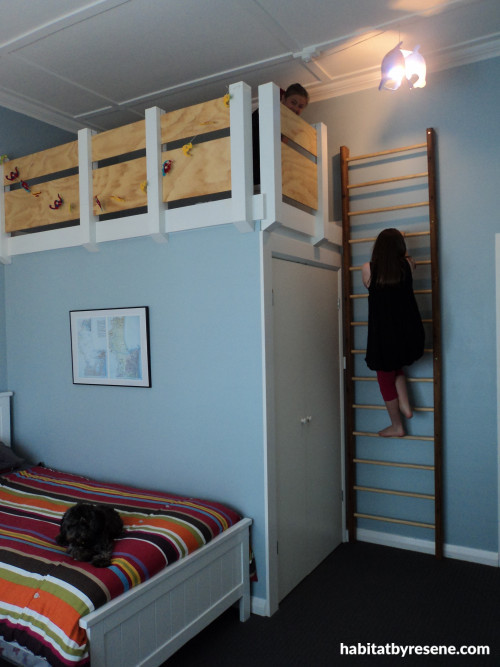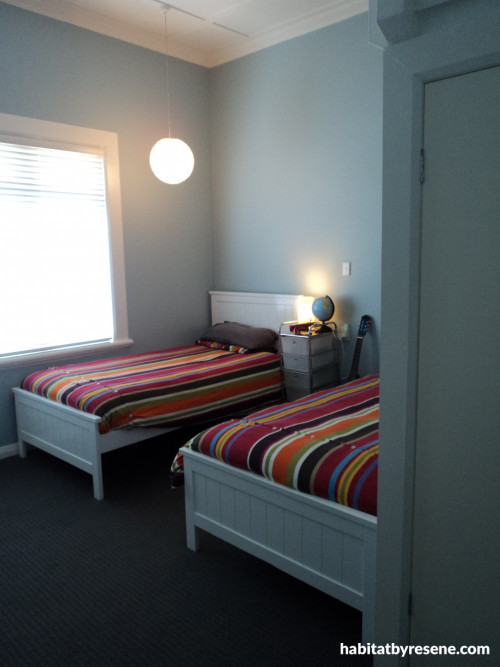 Kids rule - or so they think
Published: 24 Apr 2014
Do you have a home full of wonderful Resene paint and colour? Send us some snaps by emailing [email protected].
Decorating and the art of compromise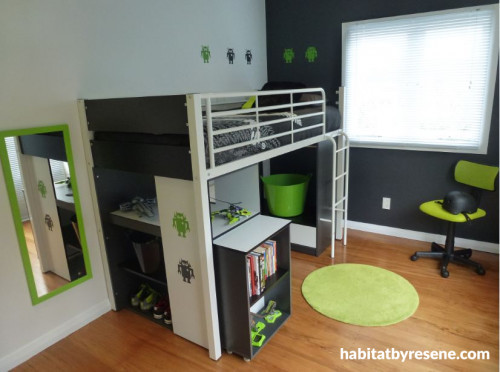 There's that certain point in the life of our kids when their individual creativity and personality shines through strongly enough to influence their own surroundings – their bedroom. No, I'm not talking about yesterday's dirty clothes scattered across the floor although in our house, some days I struggle to remember the carpet colour in my boys' bedrooms.
It's more like the day that my eldest son suggested Resene Black walls might go with his budding gothness. He pointed out how practical it would be. Hmm.
Or the other son wanted pixelated green squares painted on his walls, inspired by the online game Minecraft.
This can happen at any stage. A friend's daughter insisted on pink spots at age three; another friend's girl wanted camouflage walls, army style.
Negotiating a decorating scheme for your children's rooms that they like and which won't make you wince each time you go near is a particular skill.
Do you make it heavily themed? How long will your child be addicted to Minecraft or One Direction? Will they really want Harry and his hair staring down at them from that wall-wide poster in a year's time?
Tip: In the name of stressless research and for something to do during the holidays, take the kids down to your nearest Resene ColorShop and get them to go over the colour charts. Check out the Resene KidzColour range, and the Boys & Girls 4 wallpaper book.
Less time-sensitive themes may be better, so if your kids are into sports, cars, dolphins, rainbows, skateboarding culture or the retro teen thing, that's great. These types of themes are much more flexible and you're less likely to be up a ladder repainting the room in six month's time.
Another option is to focus your theme on one main wall rather than four, and then when you need to update to the next theme you'll only have one wall you need to reinvent rather than four.
Even if the theme will change with your child's age, you can often use a wall colour that will be flexible enough to cope with new looks, then you can just change out the bed linen and accessories. Maybe my son's black suggestion isn't so silly after all.
Balancing act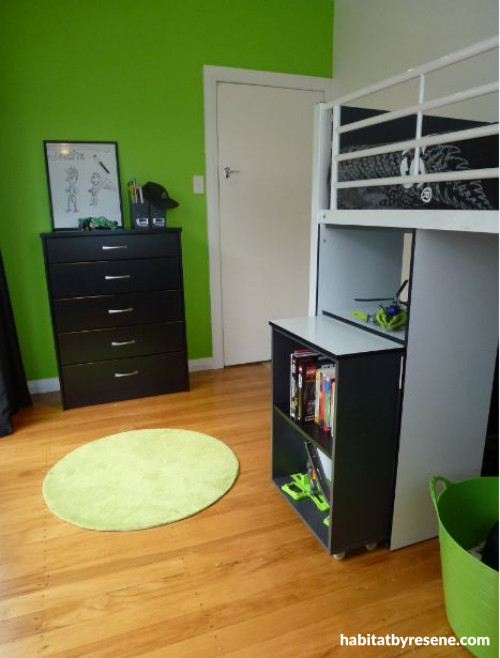 Another view of the bedroom in the main photo. Eleven-year-old son Justin wanted lime and black walls for his bedroom so mum Toni-Maree Gleason gave him one of each, in Resene Dizzy Lizzy and Resene Ebony Clay (see main photo), cleverly balanced that out with other walls in Resene Alabaster. Some robot decals, a round rug and a lime-painted mirror complete the look of this striking room.
Havoc by any other name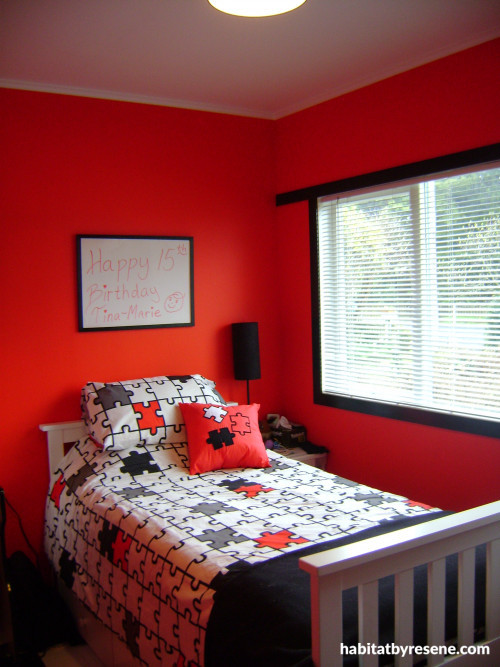 Interior designer Michelle Critchley didn't hold back when painting this bedroom in Resene Havoc, adding black trims and fun bed linen.
Orange for everyone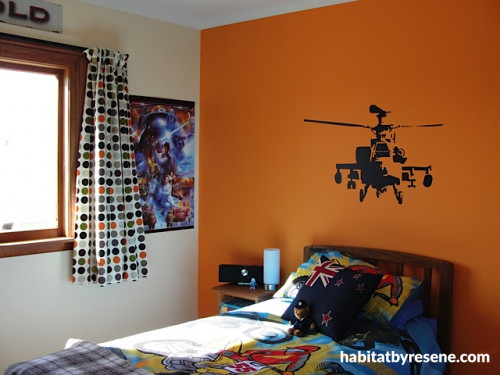 Orange is a great non gender specific colour for any child's room, no matter what their age. Here, Jenny and Hamish Johnson gave their son Tom's room a wall of Resene Pizazz (other walls are in Resene Dutch White), then added a Banksy-style wall decal.
For boys of all ages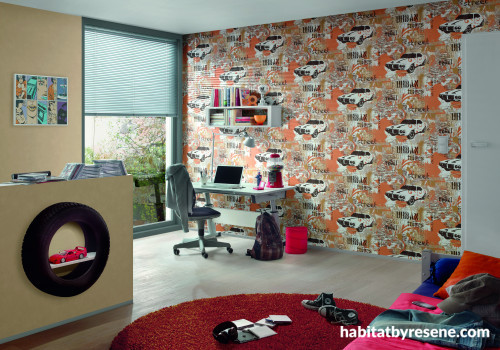 One of the designs from the Boys & Girls 4 wallpaper collection, available at Resene.
A child's haven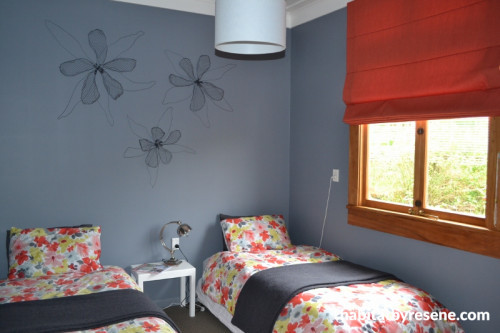 Clever homeowner Jane Eades made these delicate flowers out of chicken wire for her daughter's room. They sit on a wall of Resene Raven.
A secret space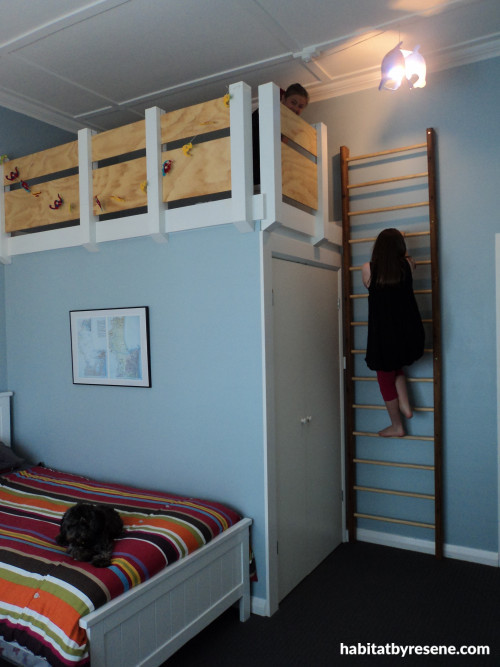 No matter how old the kid, they'll love a secret place to play or hang out. This loft space was created by architect Kyla Wilson to take advantage of the high ceilings in her villa and the space above a wardrobe and linen cupboard. She and husband Wade Harrington built the fort themselves out of plywood panels which slot into grooved posts. The walls of the room are painted Resene Powder Blue.
Vintage blue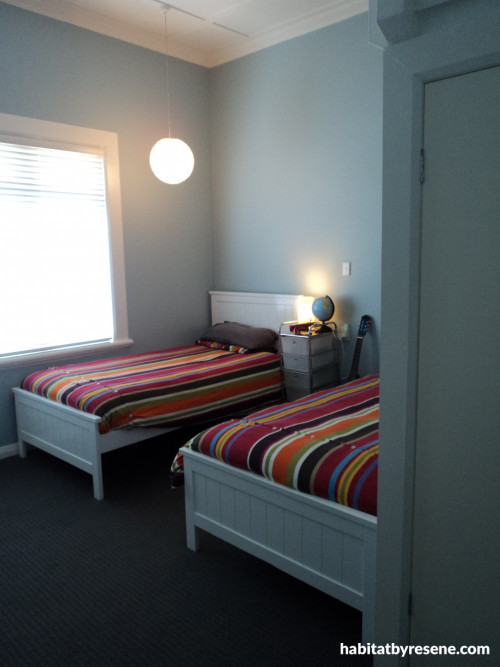 Another view of Kyla Wilson's room. She chose Resene Powder Blue because it is "a beautiful vintage blue". The trim is Resene Quarter Villa White.
Resene Quarter Villa White
the look
If you're stuck on what
colour to use or need colour
advice, try out the Resene
Ask a Colour Expert service.