►
◄
latest
habitat tv
blog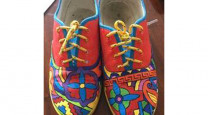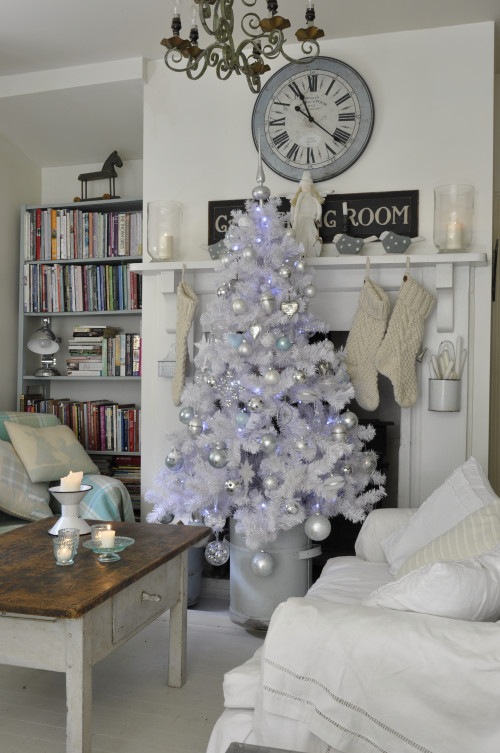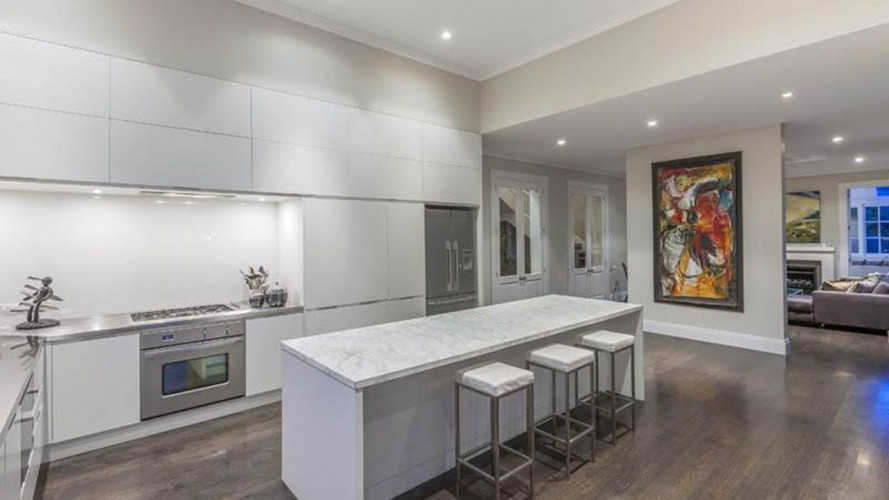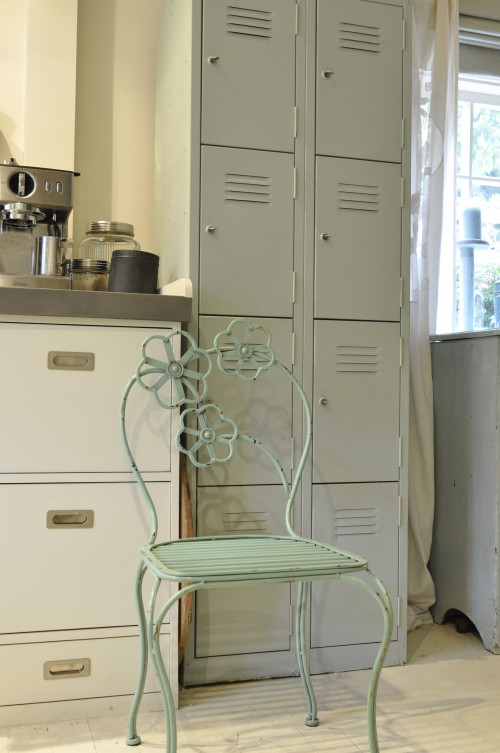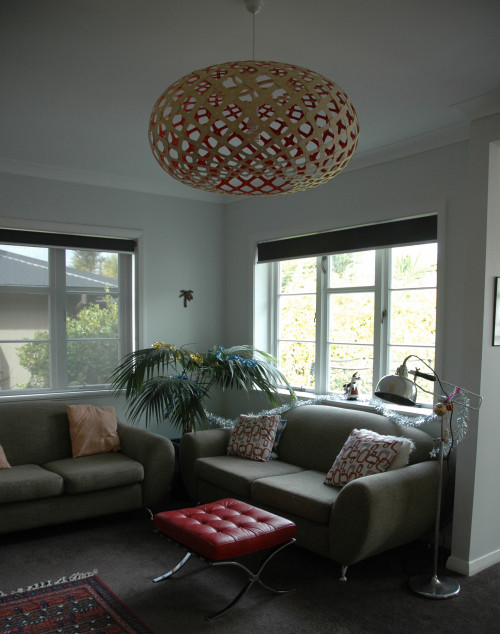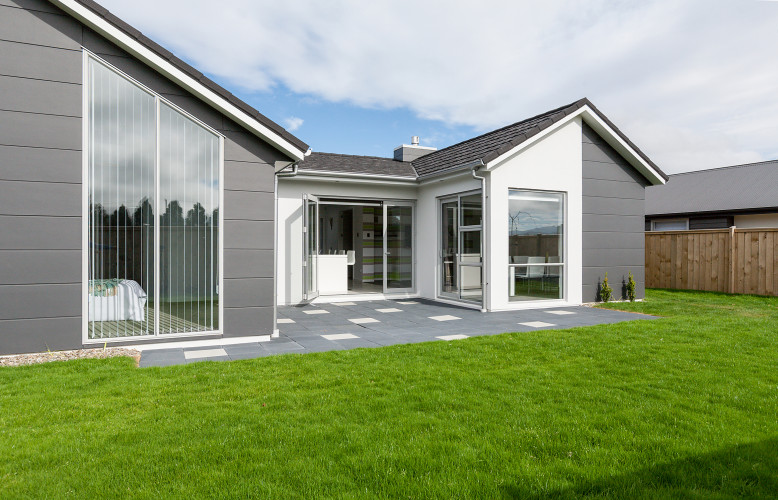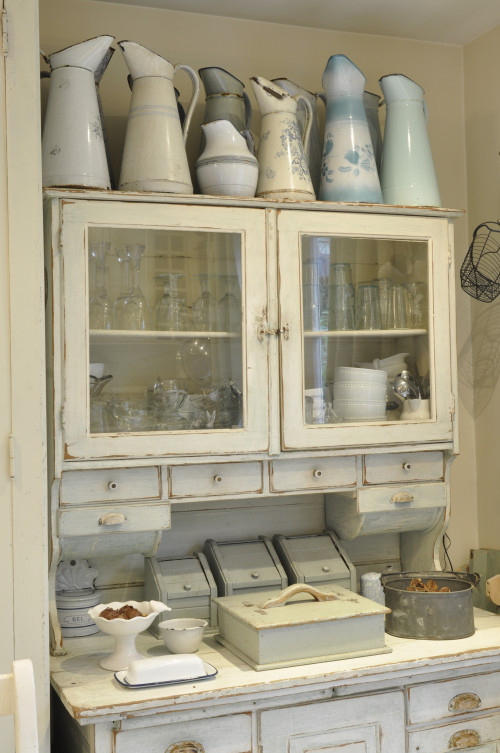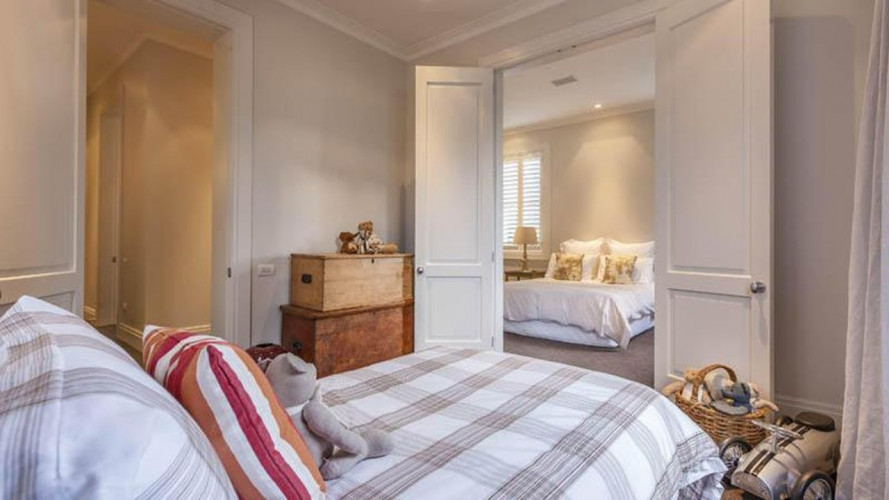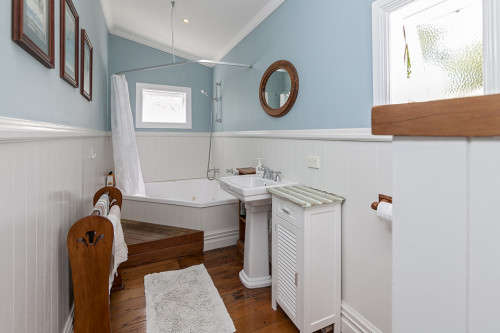 Kirsty and Tom's ultra-romantic cottage
13 Dec 2012
Do you have a home full of wonderful Resene paint and colour? Send us some snaps by emailing [email protected].
Not much escapes her paint brush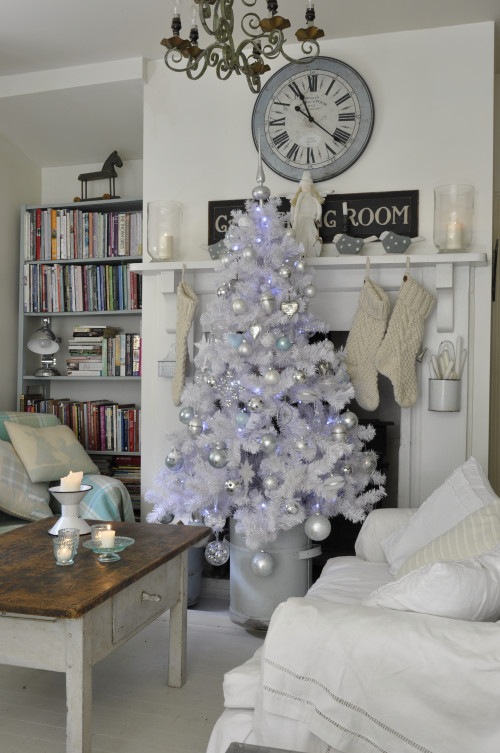 We had so much feedback about this dreamy French-style cottage which featured in the current Habitat magazine, that we thought we'd show you more of it. Photographer Juliet Nicholas gave us so many gorgeous images and we couldn't fit them all in to the magazine but via the magic of email newsletters and website, we can give you so much more.
Kirsty Cashmore has been painting the walls, floors, and furniture of her cottage for years, using Resene paints. In fact, just about anything that doesn't move, gets painted. She's not afraid of forging ahead because nothing, she stresses, is irreversible. Water-based effects in particular are easy to paint over, or even remove.
Just give it a go
She uses what she calls 'slubby' colours and protests that she has no researched method of getting the colours perfect for her 1870 cottage in Rue Balguerie. She just "gives things a go".
"If you sit and think about changing something too much, you end up scaring yourself and not doing anything. Just get in there and do it."
"I'm over the look of wood everywhere. I really love the pale, uplifting effect of whites and warm greys and blues against which you can have accents of favourite shades. In my case they're often aubergines, raspberry reds and greens." Kirsty has many accessories and pieces of furniture bought second hand or from antique outlets, including a vast collection of enamels jugs and other enamel-ware.
Kirsty uses a range of neutrals to avoid the effect of everything ending up a cold-looking white. "The secret really is to contrast several whites against each other. In different lights these shades reveal their subtle qualities, so that the overall effect avoids sterility and chilliness."
Her favourite neutrals
Kirsty has favourite neutrals, placing them in different zones. All of the floorboards in this two-storeyed cottage are Resene Ecru White from the Karen Walker Paints range, while most of the walls are Resene Quarter Parchment. The latter is a valuable addition to schemes because it's a warm white without being cream, Kirsty says. Ceilings and doors are Resene Quarter Spanish White. She has also used Resene Robin Egg Blueand Resene Sea Fog.
"I think I'm a bit ADHD really. I paint for a quick result, often only one coat. But that's the look I'm after anyway, not something uniform, glossy and perfect. My techniques give the right finish almost by default."
As Kirsty paints, she's already planned which soft furnishings and fabrics will work against the backdrop colours – so it's a good thing she owns local store Tully House Linens.
For more photographs and information on Kirsty and Tom's cottage, see the latest Habitat magazine online.
pictures
Words (abridged) Liesl Johnstone Pictures Juliet Nicholas
Kirsty's anti-minimalist look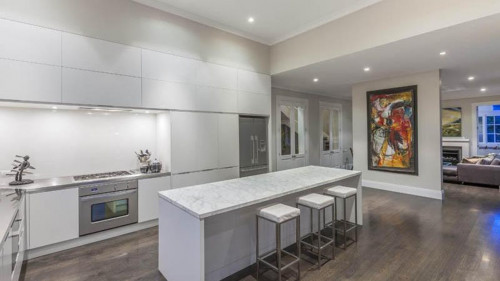 Kirsty proves a functional kitchen is no bar to stylistic elegance.
Even the furniture is painted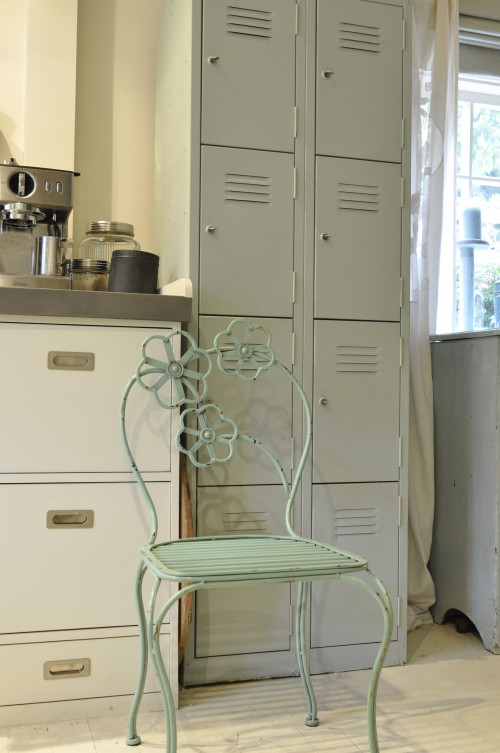 Not many objects make it past the front door without escaping Kirsty's paint brushes. She bought a khaki-coloured industrial enamel locker for just $40. Now painted Resene Robin Egg Blue, it's a fabulous (and useful) hidey hole for Kirsty's acquisitions.
A restful spot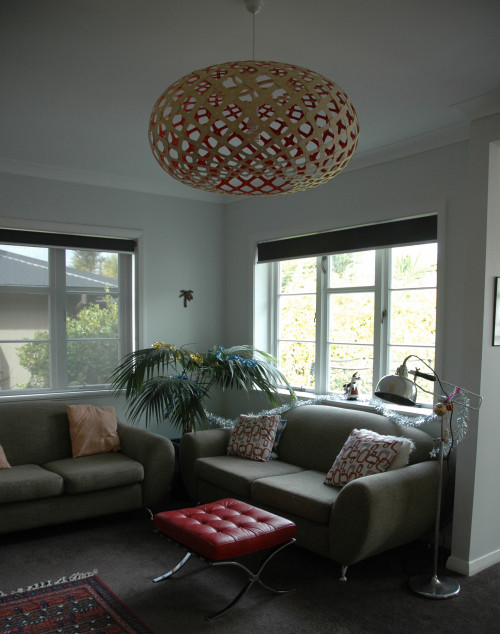 Walls in Resene Quarter Parchment area restful backdrop for the eclectic collection of objects. This sitting area is an extension of the kitchen.
Pretty as a picture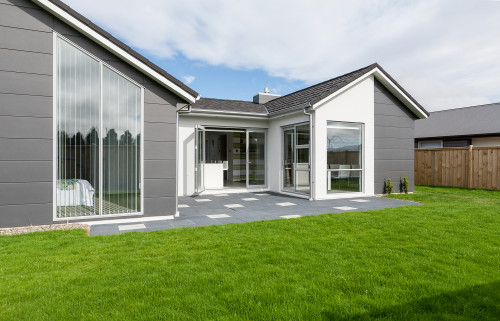 The 1870s Akaroa cottage is painted Resene Hermitage, a perfect foil to the pretty garden.
An enduring passion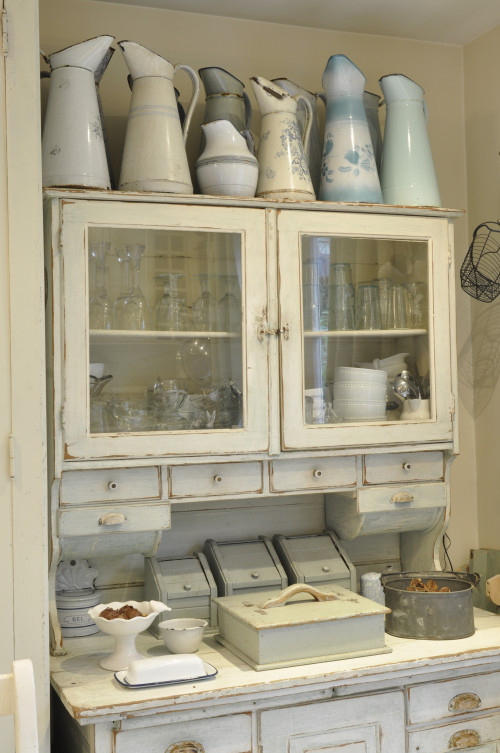 Kirsty's collection of enamel jugs is an enduring passion. "They go with so many looks ... contemporary and industrial as well as vintage and country."
A love of fabrics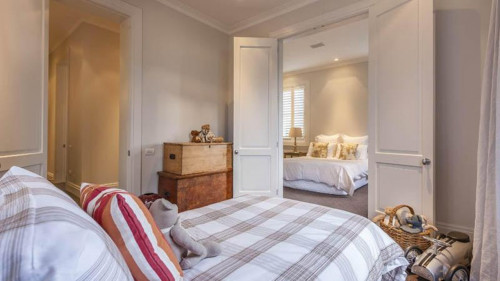 The headboards of the bed are painted Resene Robin Egg Blue in the bedrooms, where Kirsty can give her love of fabrics full reign. Bedlinen from Tully House Linens, Akaroa.
Traditional accompaniments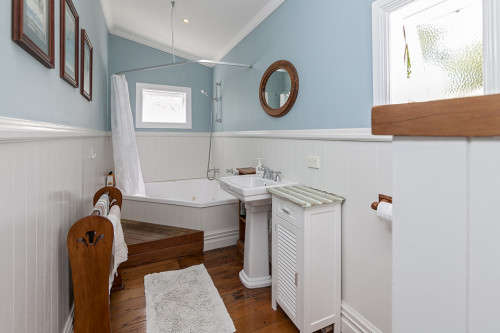 A traditional pedestal basin is perfect for the bathroom.
Resene Quarter Spanish White
the look
If you're stuck on what
colour to use or need colour
advice, try out the Resene
Ask a Colour Expert service.