►
◄
latest
habitat tv
blog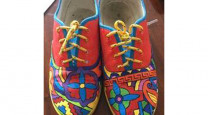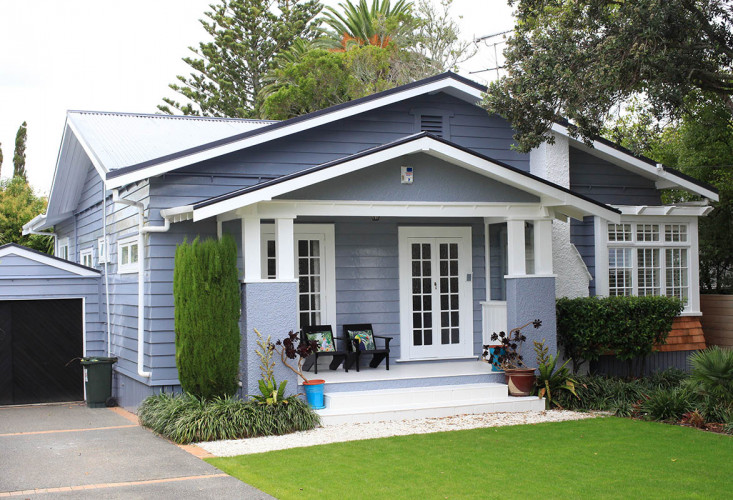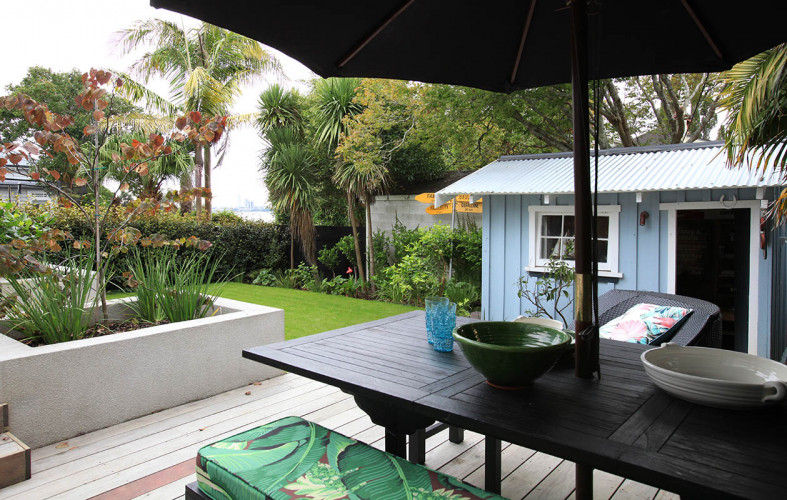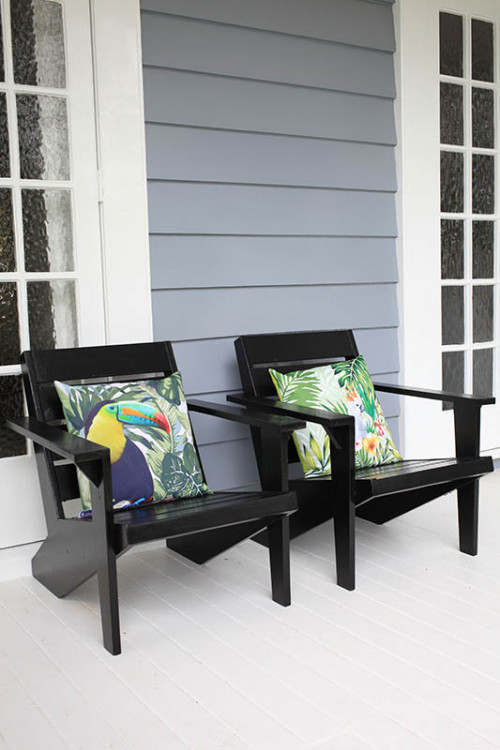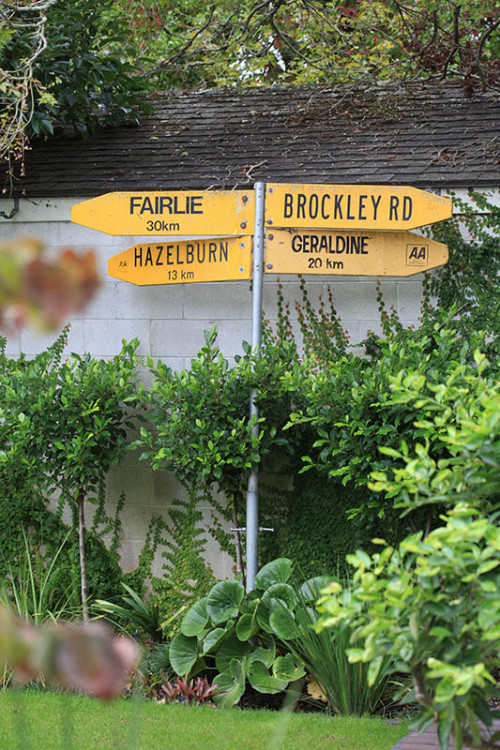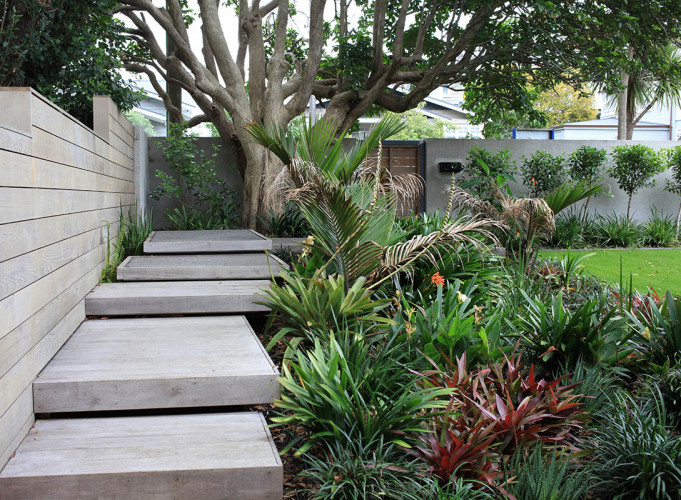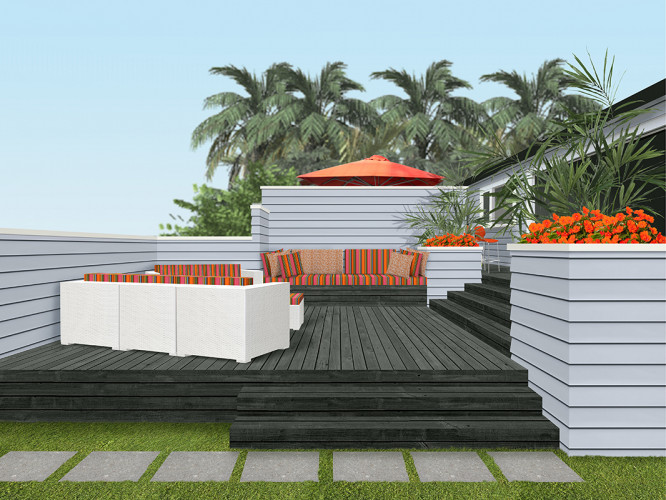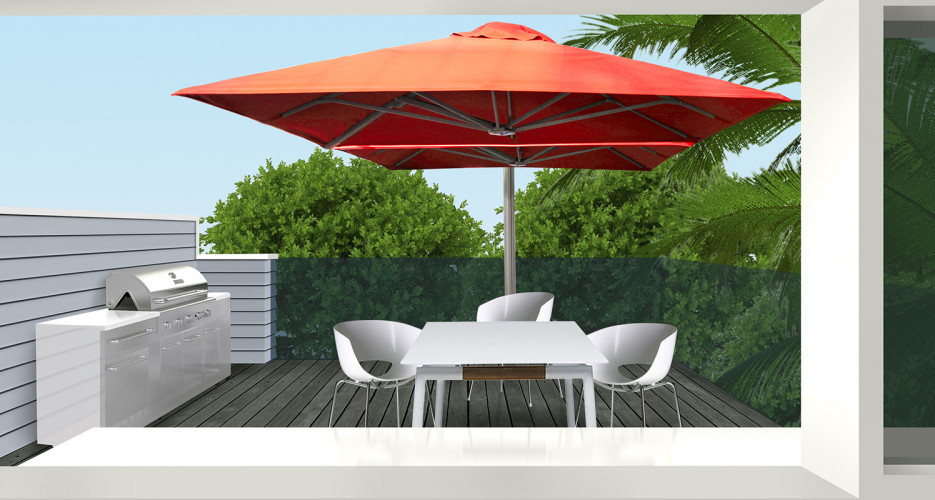 Louise gives her garden the magic touch
16 Nov 2017
When landscape designer Louise Dunning purchased this North Auckland home, the well-established yet tired garden that came with it was a welcome challenge.
Louise, who owns landscaping design business Noble Fox, put her green fingers to work, transforming the property into a low-maintenance garden, filled with subtropical and native plants – and setting it against a home painted in Resene Revolution and Resene Half Alabaster.
The original garden had been developed in the mid 90s, in a traditional planting style. The house had been a rental since then, and the garden was way past looking its best. Louise decided to start from scratch... and so out came all the plants, and in came lots of creativity and hard work.
Louise faced the challenge of creating a good flow from the raised house to the garden below. As a solution, she used a combination of layered decks, steps and handsome concrete planters, building one of the decks large enough for outdoor furniture and a barbecue.
The deck was carefully positioned and raised enough to take advantage of the beautiful view of nearby Shoal Bay, and became one of Louise's favourite spots – along with the existing garden shed, which was converted into a fun garden bar and painted in Resene Escape.
She also raised the lawn level by half a metre, installed a new pedestrian gate to separate foot traffic from the vehicle entry, and planted a sea of bromeliads for the challenging area beneath a large puriri tree.
At the time of the garden makeover, Louise's cousin was living across the road and was in the middle of taking out a subtropical garden. Louise spent an afternoon wheelbarrowing bromeliads across the road and planting them in her own garden.
The project was part of a wider renovation, in which the house was reconfigured and a new bedroom added onto the back. New, wide sliding doors were added to access the back garden, and the exterior was repainted.
"I wanted the house to be darker, but didn't want a flat grey," says Louise. "Resene Revolution has a lovely blue edge, which looks great with the subtropical foliage colours."
Resene Revolution is from an older range; try Resene Neutral Bay as another option.
Louise has since moved herself and her business to Blenheim, no doubt adding her magic touch to the next garden design challenge. See more of her work at www.noblefox.co.nz.
Do you have a home full of wonderful Resene paint and colour? Send us some snaps by emailing [email protected].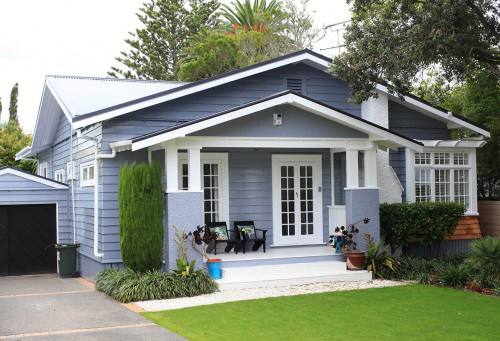 Louise gave her North Auckland home a makeover, painting the exterior of the house in Resene Revolution, and offsetting it with beautiful subtropical plants. The trims are Resene Half Alabaster and the roof is Resene Foundry. Resene Revolution is from an older collection; try Resene Neutral Bay as another option.
A new deck was designed by Louise, as well as planters and steps, to lead from the raised back door to the garden. The deck is finished with Resene Furniture and Decking Oil, and the furniture is stained with Resene Pitch Black wood stain.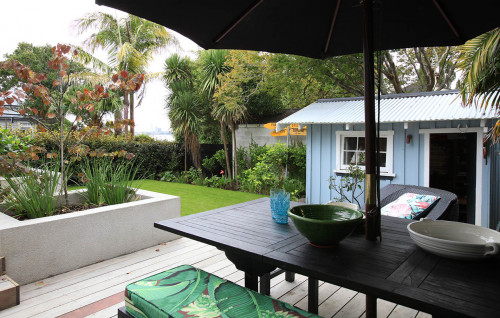 One of Louise's favourite spots is the old garden shed, which has been converted into a garden bar and is painted in Resene Escape with a door in Resene Cello.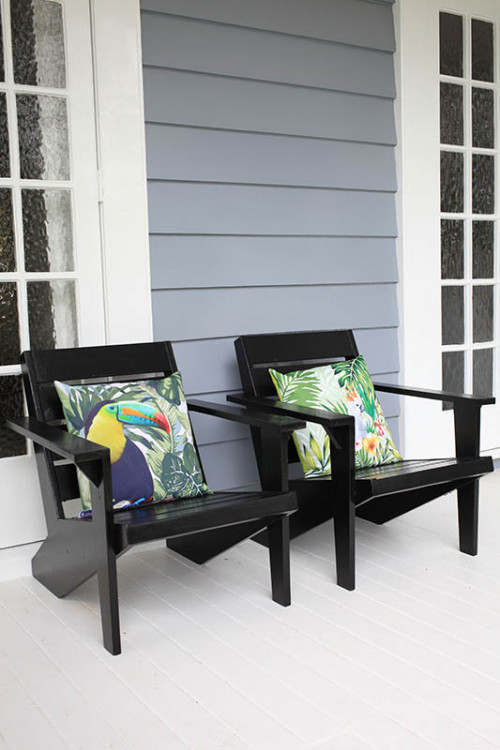 She repainted these Cape Cod chairs in Resene Black, which look great on the veranda boards, painted in Resene Walk-on tinted to Resene White Pointer.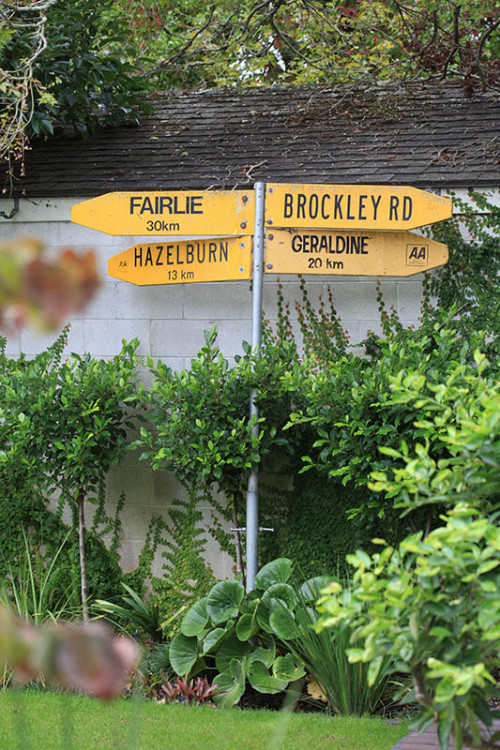 In the back garden, the lawn is fringed with new subtropical planting beds, with a fun signpost and fences finished in Resene Waterborne Woodsman Pitch Black wood stain.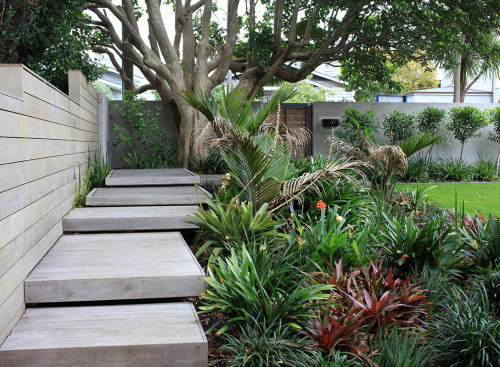 Louise also installed a series of boardwalks, finished in Resene Furniture and Decking Oil.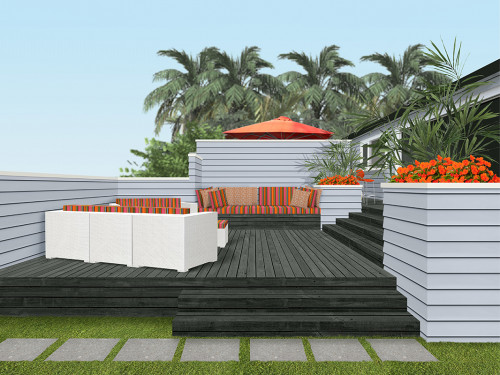 In every issue of habitat, we ask a landscape designer to suggest an alternative scheme for the featured garden.
Lynn Cairney, of Fusion Landscape Design, suggested this design, with two distinctive outdoor areas, separated by a wall in Resene Breathless and anchored by a deck stained in Resene Woodsman Decking Oil Stain Tiri. The trims are in Resene Half Sea Fog.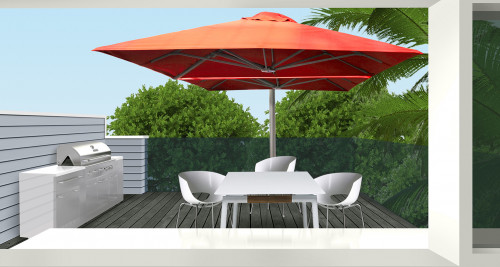 With existing mature palms along the boundary and new palms out front, the upper level has a sense of intimacy and softness.
The neutral colour palette of Resene Breathless weatherboards, Resene Half Sea Fog trims and Resene Woodsman Decking Oil Stain Tiri will stand the test of time and fashions. Meanwhile, bright fabrics and flowers add impact and interest, and can be easily updated.