►
◄
latest
habitat tv
blog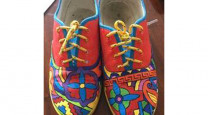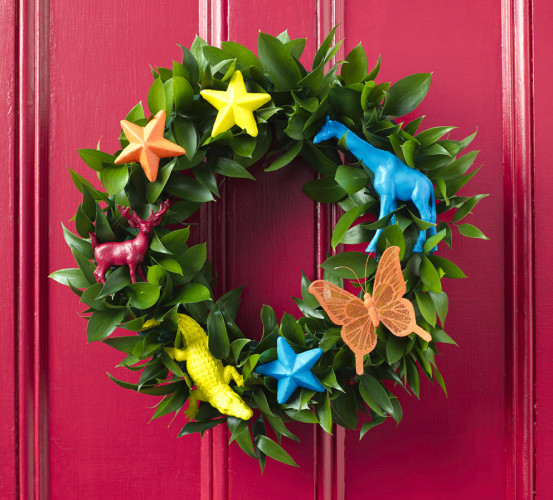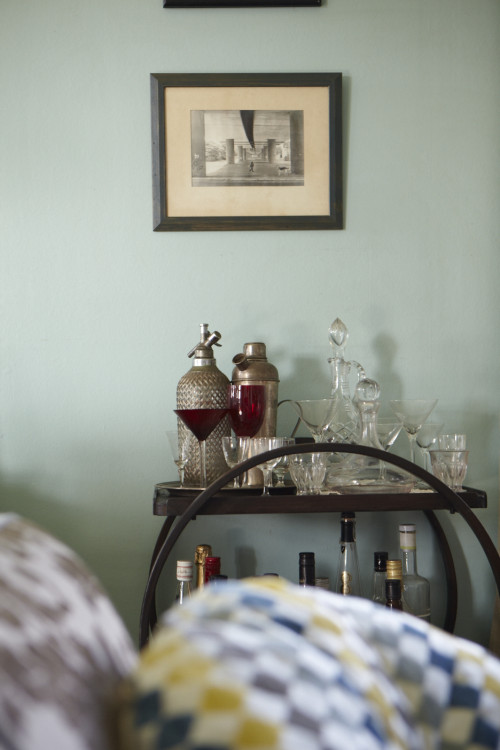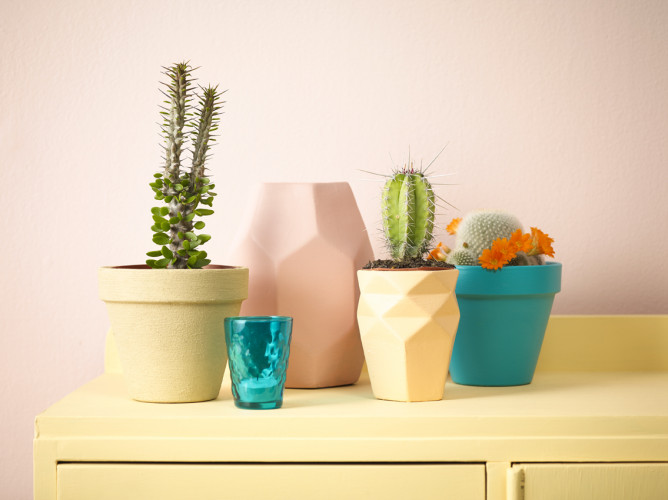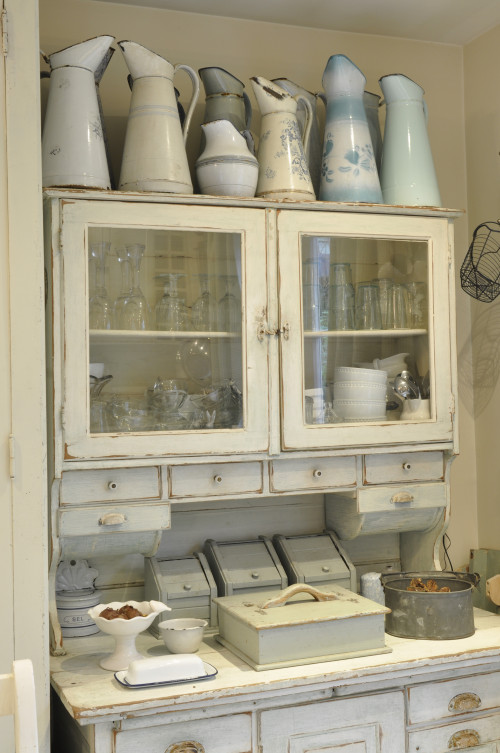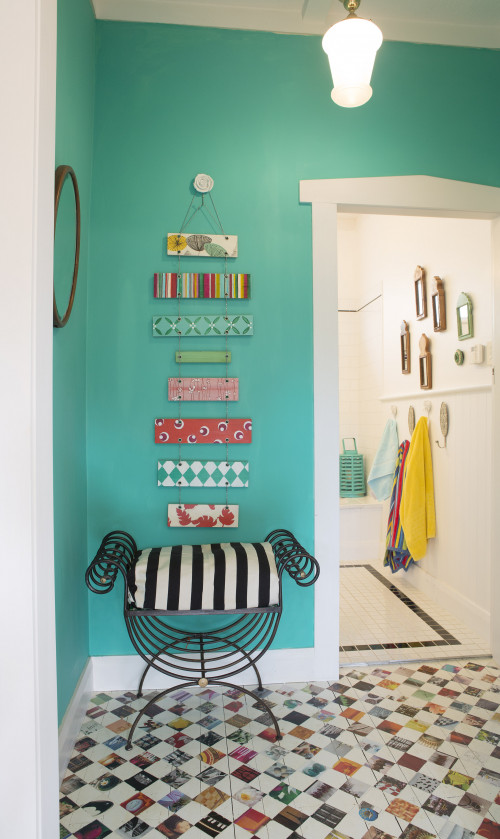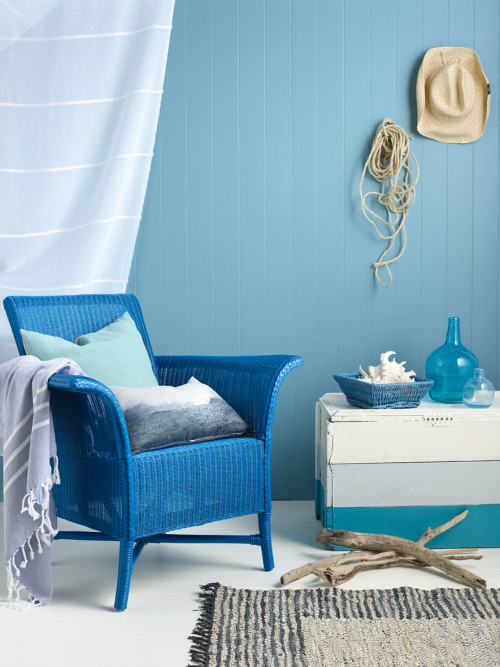 Merry Christmas from habitat and Resene
19 Dec 2013
Do you have a home full of wonderful Resene paint and colour? Send us some snaps by emailing [email protected].
It's all in the detail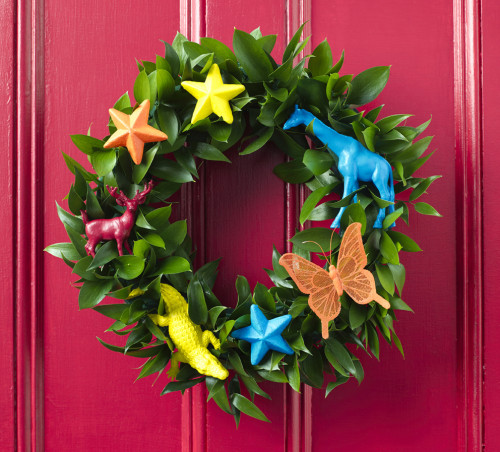 There's one time of the year when accessorising our homes is easy. At Christmas, we can decorate the house, tree and front door with baubles, tinsel and wreaths – like this one with its fun animals and stars painted in Resene Daredevil (orange), Resene Spotlight (yellow), Resene Lochmara (teal) and Resene Code Red. The door is also Resene Code Red.
But what about the rest of the year? You may have carefully chosen your interior scheme, sweated over which flooring to use, tried a dozen Resene testpots to make sure the colours are right for the walls and trims, picked out the curtain fabric… but the room looks kind of empty.
It's all in the detail. A lovingly decorated room may get you most of the way to creating an interior but it's the accessories, the personal bits and bobs that maketh a home. Once you have collected the art, vases, ornaments and accessories, then there's the challenge of where to put them and how to arrange them. A scattered hodge-podge of objects is confusing to the eye. Be disciplined with what you collect – in fact, some say that if you always choose objects you love, you will end up with a common theme anyway.
Here are a few tips, and images of some summery collections to get you inspired:
· Unless you're going for an Alice in Wonderland frenzy of objects, the old rule stands that 'less is more'. Keeping it simple makes for a calmer interior. If you are using one ornament on it's own, however, it does need to be a special piece.
· For a collection of objects, find a common theme, whether it's colour or material (glass, timber, metal etc), or shape or purpose (vases, mirrors).
· If a collection seems to be wandering off course or looks lost on a larger table top or shelf, anchor it by using a tray underneath.
· A collection of objects on a sideboard often looks great with a complementary artwork either propped up behind them or hung so that the frame overlaps behind the taller objects so that the artwork 'reads' as part of the group.
· Work in odd numbers - it's more pleasing to the eye.
· Use a variety of heights in some sort of rhythm, for example, for a cluster of objects, use tall in the middle ranging to short on the outside. For a line of objects, stepping down the height might make it look too formal (like a school class photo) so a more random arrangement with a bit of breathing room between each item might look better.
· Display collections against a contrasting wall colour to make them really stand out.
This is our last Habitat of the Week newsletter for 2013. Have a very merry Christmas, a wonderful start to 2014 and we'll be back on January 9.
pictures Wreath styled by Claudia Kozub. Photograph by Melanie Jenkins, Flash Studios
Drink anyone?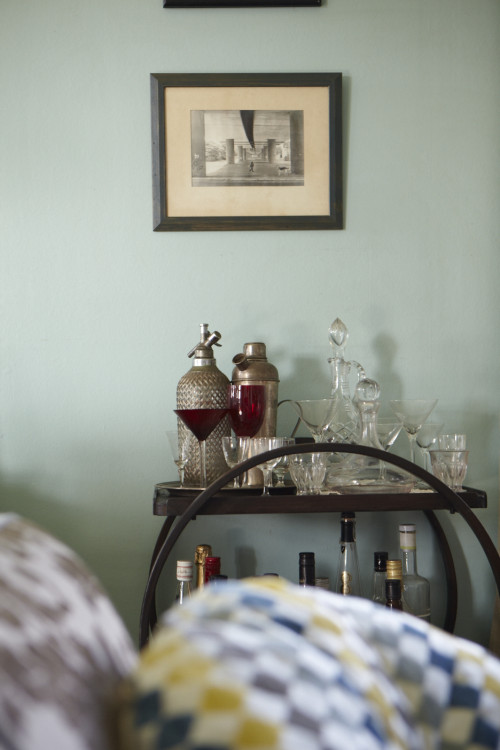 This Art Deco trolley is the perfect vehicle for a collection of old glass decanters, cocktail glasses and spritzers. The trolley acts like a tray to contain the objects and the collection is united by the objects being in glass. The setting bubbles with the romance of a bygone era and not only are the walls in Resene Scandal a perfect backdrop but with this Great Gatsby style arrangement, the name is also apt.
Inspired by a desert sunset
This collection of plant pots is held together visually in a few ways. For a start, all of the pots are painted in colours inspired by a desert sunset with a splash of Mexican turquoise thrown in – Resene Piha Sand, Resene Petite Orchid (pink), Resene Cherokee (yellow) and Resene Hullabaloo (turquoise). Secondly, they are planted with cacti and thirdly, two of them are classic rimmed pots while two are a facetted shape. The turquoise tea-light holder gives a bit of sparkle in the arrangement and also makes the number of objects an odd number, which is more pleasing to the eye.
The dresser is painted in Resene Cherokee and the wall is in Resene Cavern Pink.
Top tip: Resene Piha Sand is actually a grit paint normally used as an anti-slip finish for paths but in this case, it's superb for adding texture to a pot.
pictures Wreath styled by Claudia Kozub. Photograph by Melanie Jenkins, Flash Studios
Casual clutter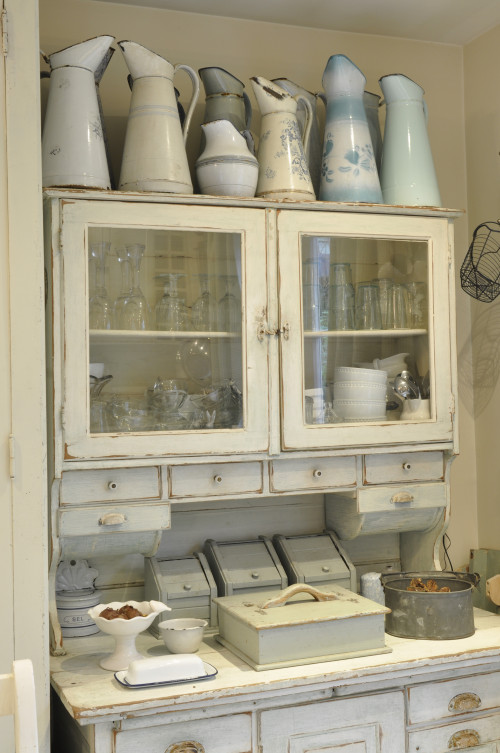 An old French dresser holds a French farmhouse inspired collection of enamelled jugs, in different soft pastel tones. Grouped in a casual cluster, they add to the charm of an old Akaroa cottage where maximalism wins out over minimalism. The walls are in Resene Quarter Parchment.
pictures Photograph by Juliet Nicholas
Floored...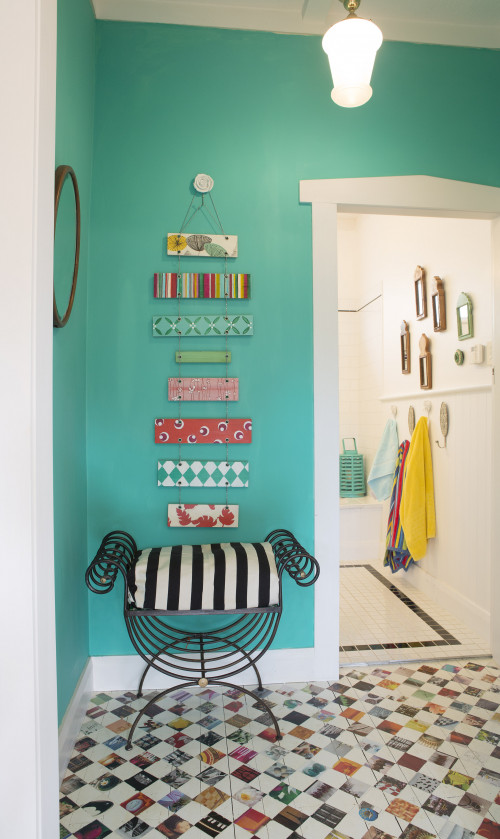 How about a collection you can walk over, and one that's repurposed? Rachel Brebner recycled her magazine collection by creating 400 torn-edged pictures, then using them to decoupage the floor of her hallway in a harlequin-style pattern. They are glued onto floorboards painted in Resene Half Thorndon Cream and are complemented by a striking wall in Resene Niagara.
pictures Photograph by Frances Oliver
A surprise inside
Resene Scandal has another appearance (it's such a delicious cross-over green-blue colour) tucked inside this kitchen cupboard as a backdrop to a collection of old gilded glassware. The cabinet door is in Resene Washed Green. See more of this kitchen in the latest habitat magazine.
pictures Photograph by Frances Oliver
To be beside the sea side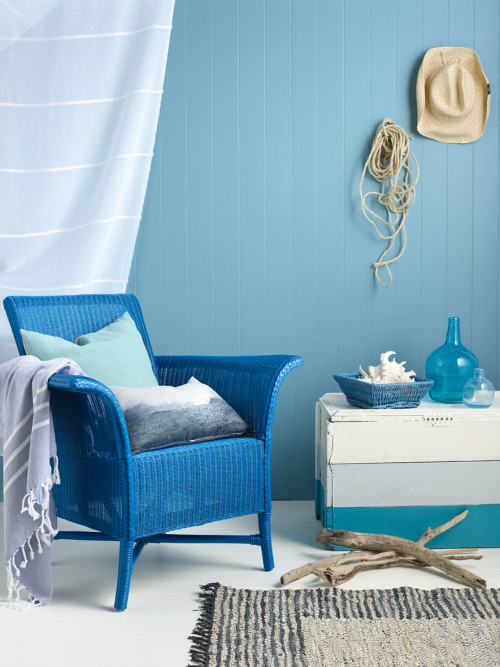 A summery setting is accessorised in items with a beachy theme – blue glass bottles, driftwood, a textured rug, a blue basket, shells, rope and a straw hat. This is a good example of how colour can hold a room together – in this case, with the sea blues tones of Resene Captain Cook on the Lusty Lloyd Loom chair, Resene Meltwater on the walls, Resene Waterfront on the basket, and a crate coffee table in (from bottom) Resene Seeker, Resene Breeze and Resene Double Bianca.
pictures Wreath styled by Claudia Kozub. Photograph by Melanie Jenkins, Flash Studios
Restful curves
This restful table top collection has a common theme of soft curves – even down to the slightly bowed legs of the hall table. Fresh flowers always add live to any collection, as well as a colour lift to a more monotone scheme such as this.
Note… how the mirror has been hung low enough so that the frame overlaps behind the flower arrangement. This makes the mirror 'read' as part of the group
pictures Photograph by Jeff Bass. Designed by Trinity Design