►
◄
latest
habitat tv
blog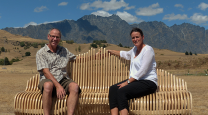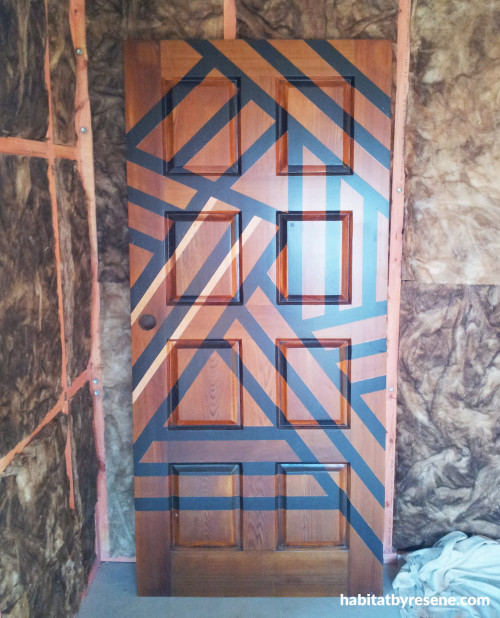 Michele makes a dazzling door
When it comes to making an entrance to a quirky home office, new home builder Michele Powles and her husband James wanted something a little out of the ordinary, but didn't want to pay the world for it. Solution? Buy an old cedar door online and go to town with masking tape and Resene paint.
Like the main house build (which you can follow on www.buildingboxes.co.nz and www.stuff.co.nz each Tuesday) the home office is clad in black corrugated iron and cedar. Michele wanted to echo the colour and sharp lines of the corrugate, but give the door a bit of a twist. Bold bands in Resene All Black, along with smaller highlights in Resene Magma, did the trick.
In her last property Michele used masking tape to create a kitchen wall that demands attention. Using a similar technique, she toyed with the look of strips of colour tying up the door.
step by step
1) Using black duct tape, Michele played with a couple of potential patterns.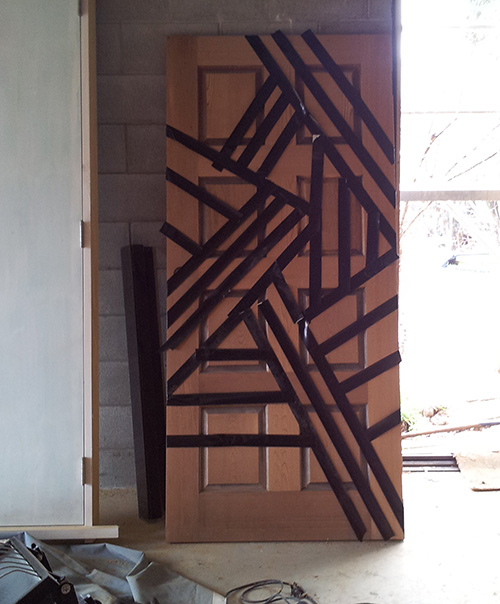 2) When she'd decided on something that was almost there she enlisted husband James' exacting mathematical brain to ensure the strips of colour were at the correct angles and widths to give the door a look a little like it's tying itself up.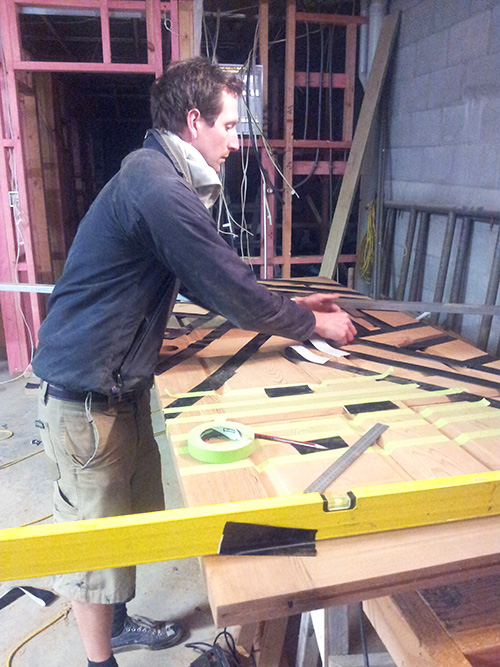 He used a ruler, set square, level and blade to mark, place and cut the tape. The contours in the old cedar door required the tape to bend and twist to follow the routed design and contours of the panels, so it had to be a fairly exact process.
3) Because they had sanded the cedar back to bare wood, Michele then painted her black strips in Resene Wood Primer.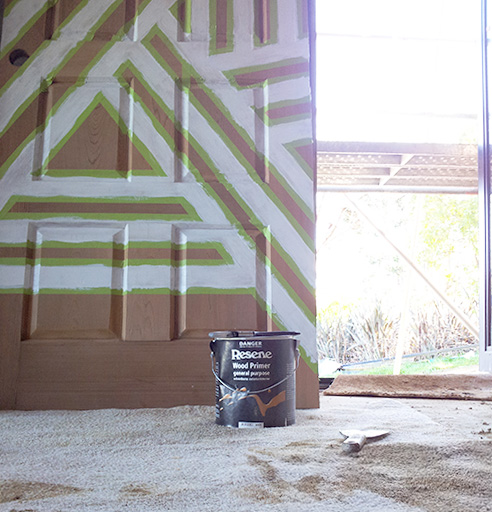 4) She then put some of the black duct tape back in so she could see which strips needed painting and which were left as timber. Two coats of Resene All Black and Michele was ready to peel back the tape and see if it had done its job.

5) The edges came out pretty sharp considering the uneven, raw surface. The key, says Michele is to use green masking tape from Resene as it has a firmer hold than the usual blue tape. Because it does have a firmer hold however, it's best to be gentle and go with the timber grain to avoid accidentally pulling off any of the paint. If there are any mishaps, a few touch ups won't show up. To get the really sleek look, Michele painted with the grain for each coat.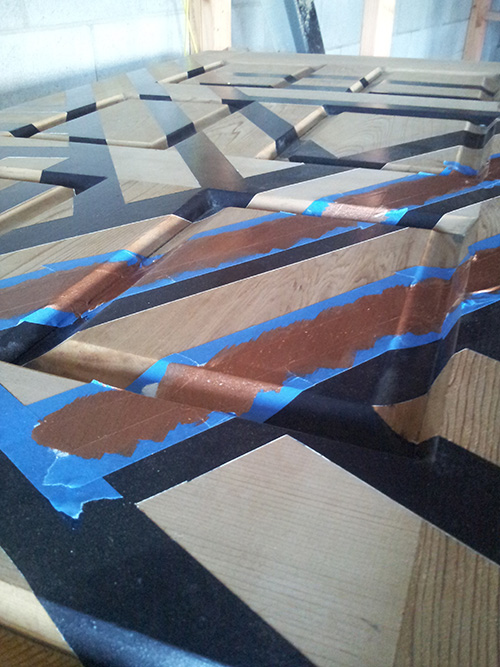 6) To choose the feature lines in Resene Magma, Michelle painted some tape and placed it on the door to decide on the right place and colour. Then it was another round of masking, this time with blue masking tape so as to not damage the new black paint. Two coats of the new colour and it's done!
We'll have more from Michele and James' new build as they move from outside to the interior.
more diy inspiration Rustic loft makeover; Easy paint projects; Boredom busters
Published: 01 Feb 2015
Do you have a home full of wonderful Resene paint and colour? Send us some snaps by emailing [email protected].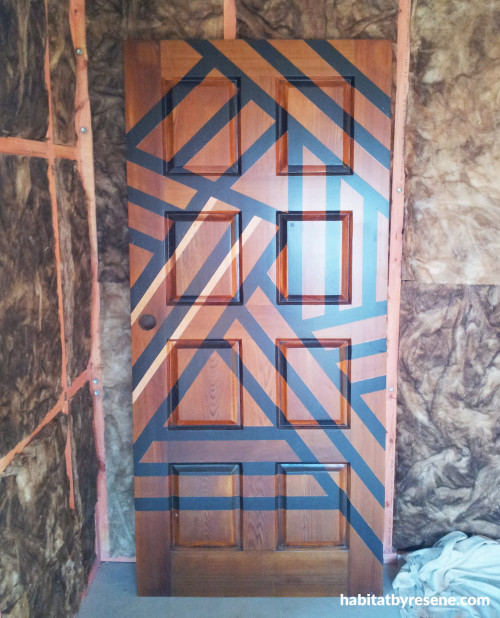 Michele and James' dazzling new door.
the look
If you're stuck on what
colour to use or need colour
advice, try out the Resene
Ask a Colour Expert service.