►
◄
latest
habitat tv
blog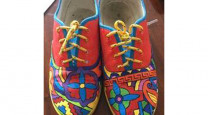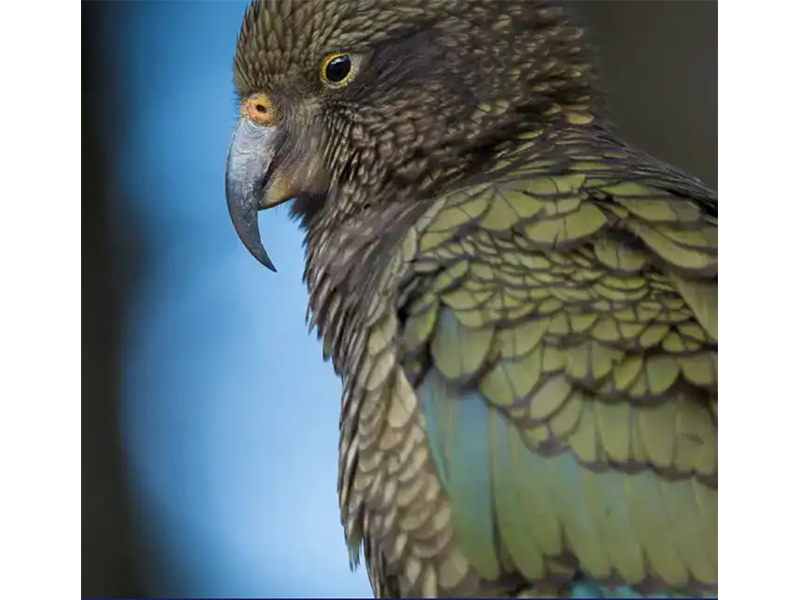 2019 Bird of the Year competition takes off
30 Oct 2019
New Zealand is home to flocks of fantastic birds species, many of which are entirely unique to the country. Sadly, many native birds are also in crisis threatened with extinction. Forest & Bird's annual Bird of the Year competition celebrates New Zealand's unique birds and with each vote you help give them a voice.
With so many amazing birds to choose from, it can be difficult to pick your favourite. Luckily, there's a new voting system to decide which bird will reign supreme and be crowned Bird of the Year for 2019. This year, you can select up to five of your favourite birds.
A number of native birds have already found themselves a perch in the Resene colour range over the years, with colours such as Resene Pukeko, Resene Kiwi, Resene Fantail, Resene Morepork and Resene Kea all part of the Resene colour flock.

Here's some of this competition's most colourful contestants – with Resene paint palettes to help you enjoy the beauty of these native birds:
Kereru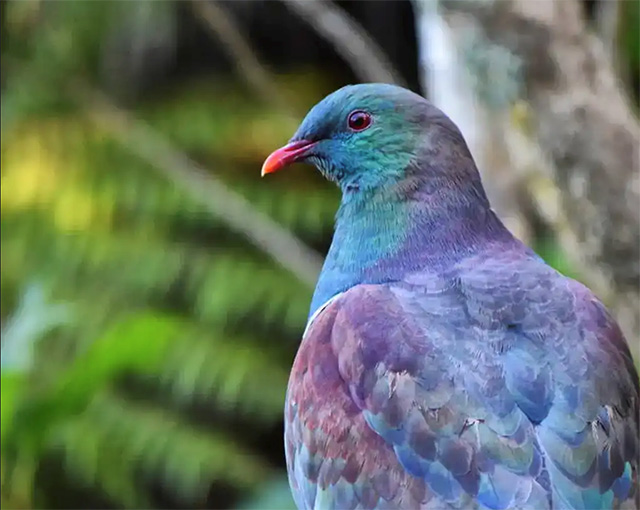 "Bird of the Year 2018, the beloved – and occasionally tipsy – kerer?. Occasionally, they fill themselves up with a fair amount of fermented fruit and have been known to fall out of trees. They are one of the only New Zealand birds that eat the whole fruit, which means they scatter seeds wherever they fly," says Forest & Bird.

P?keko
Forest & Bird says, "this is one clumsy swamp hen. P?keko feet are big, and they have long toes that are excellent at walking over squishy, muddy ground. When threatened, p?keko flap their wings and show off their powerful beak. They will stand up for their young and protect the nest from hawks and other predators."

Kea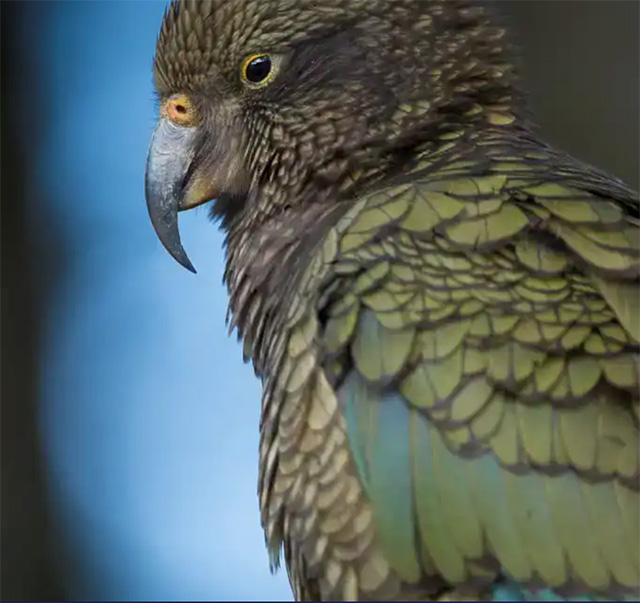 "The world's only alpine parrot took the cake, winning Bird of the Year in 2017. These cheeky creatures socialise on prominent rocky outcrops and windy saddles. These quick learners were in some trouble after targeting farms, but they have received full protection since 1986, and their reputation is improving," says Forest & Bird.

Saddleback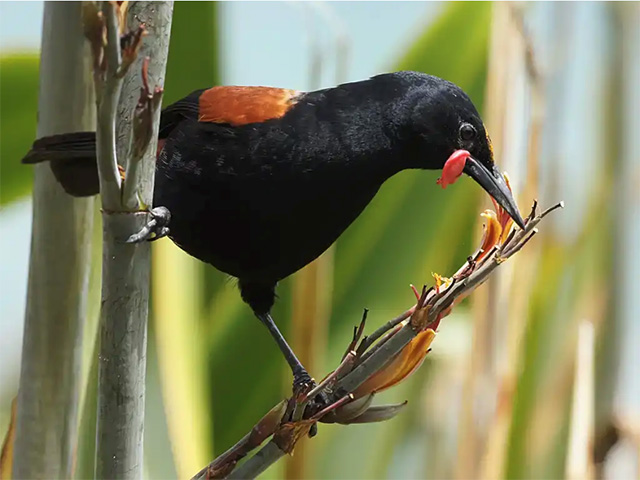 According to Forest & Bird, "Tiritiri Matangi has been a popular source of t?eke/saddleback for translocation. This island initially had very little bush, so there were very few natural roosting and nesting sites. Since then, boxes have been provided for nesting. The saddleback is not a species to look a gift horse/house in the mouth."

Stitchbird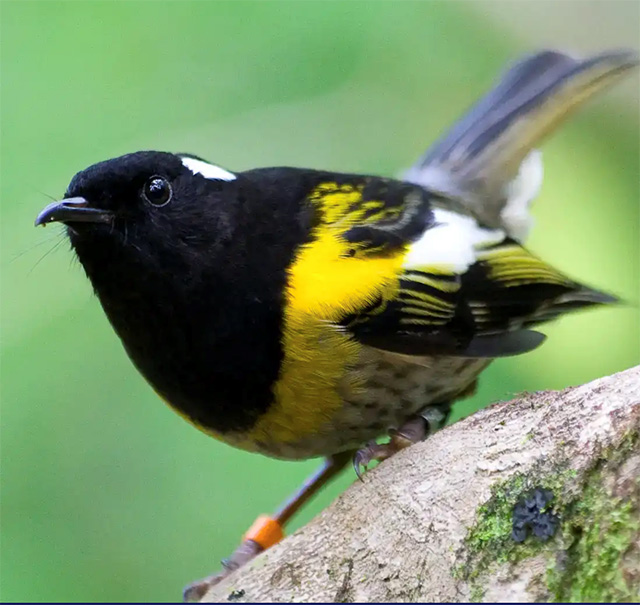 "The common name of this bird is believed to come from their high-pitched zit tzit whistle. They have a curved bill and a long tongue that is used to reach deeply into flowers to get nectar to eat. To support these birds, nectar feeders and artificial nest boxes are sometimes added to the forest," says Forest & Bird.

Fantail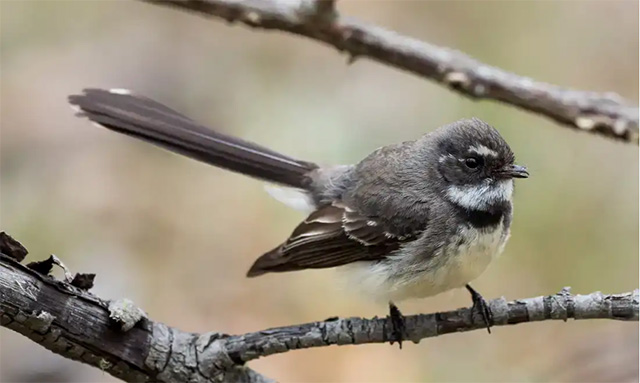 "This flycatcher topped Bird of the Year in 2006," says Forest & Bird. "Their charm won us over by being indifferent towards humans as we walk past or watch quietly, particularly when it comes to building their beautiful and detailed nest – scrutinising cobwebs, mossy greens, and skeletons of leaves before constructing their snug, fern-lined home."
K?k?p?
According to Forest & Bird, the K?k?p? is considered to be NZ's most "exquisitely perfumed bird".
"It's like its feathers have been dipped in a musky array of essential oils that could come straight from a Middle Eastern perfumier. We're all cheering as it waddles back from the brink of extinction. The k?k?p? was even endorsed by Stephen Fry."

Morepork/Ruru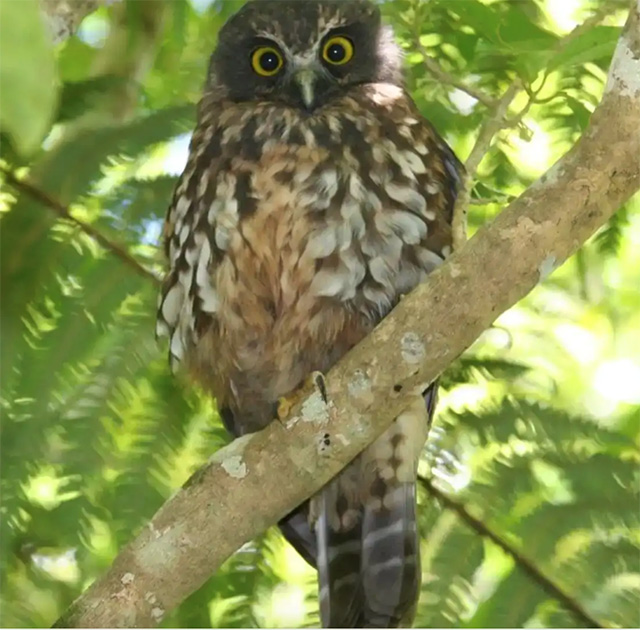 Nocturnal and seldom seen, ruru is somewhat of an enigma. It's an echo in the night and an underdog when up against the showboating birds of the day. Team Ruru is representing the night owls among us!

Vote now until midnight on 10 November 2019 at the Bird of the Year competition website.
imagesForest & Bird