►
◄
latest
habitat tv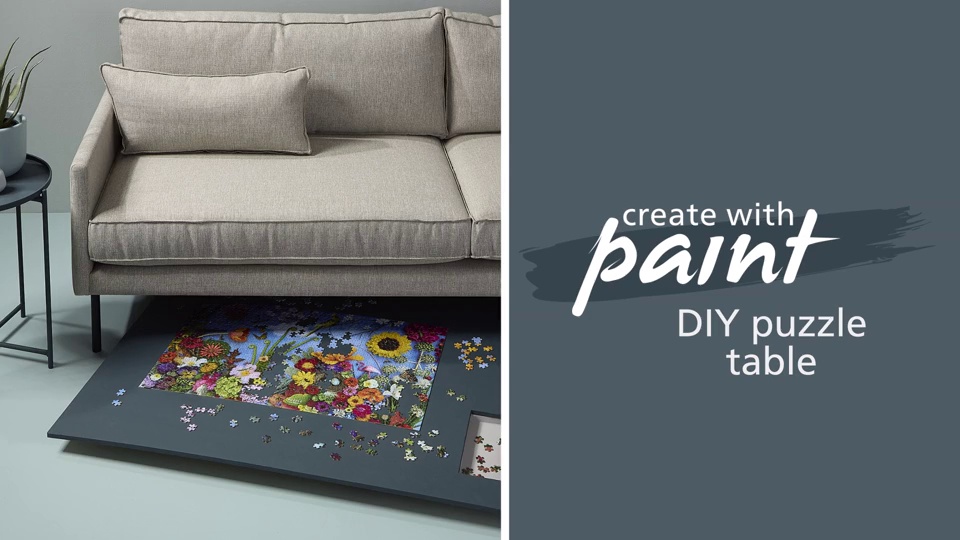 blog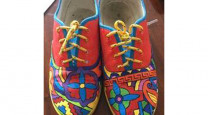 How this former Waihi camp got a colourful Mexico-inspired revamp
21 Jan 2021
Accommodating colour: How this former Waihi camp became a Latin American-inspired holiday destination
Te Rau Aroha, the Anglican Church camp at Waihi Beach, was a little worn down when it caught Peter McGregor's eye. Despite this, lingering beneath beige paint and tired interiors, he could see the potential. He feared the camp, which had been in Waihi Beach for decades, would be sold to developers.
"The site is 1.1ha, so it had the potential to be subdivided or turned into apartments", says Peter. "This pushes people away from enjoying the beach, especially those with a lower income. The camp has been part of Waihi Beach since the 1950s; I knew it had to remain part of the community."

Peter's touch is all over the camp, from the DIY projects to the completely replanted gardens; however, the driftwood cactus is the work of friend Richard Henderson. The exterior of the main camp building is decked out in a mixture of Resene Smitten, Resene Kamikaze, Resene Bright Spark, Resene Curious Blue, Resene Java and Resene Torea Bay.
With the help of his wife Sandra and daughter Melissa, Peter has given the camp an eye-catching makeover to become Sea Esta Camp and Lodge, a camp facility with a lodge, chalet and dormitory which sleeps 87. He has painted the exterior of the accommodation in a rainbow of Resene paints, with a Latin America flair.
"I've always loved colour," says Peter, "the theme was an excuse to use as much as possible". He found inspiration in Mexico's bright architecture and culture and South America's palette, using sunny yellow Resene Bright Spark, bright teal Resene Java and earthy terracotta Resene Kamikaze throughout.
Peter is a man of many caps. Over the years, his professions have been varied, from rose grower to flooring business owner, with a stint as a house painter for good measure. He's a Waihi Beach local through and through, having lived either at the beach or nearby Waihi since he was four.

Peter also found inspiration in art, including bright upcycled pot sculptures from Wendy Henderson at Wrhen Garden Art in Urenui. This self-contained chalet is close enough to Waihi Beach to hear the waves through the window; it's decorated in striking Resene Smitten and Resene Java.

The eight-bedroom lodge is painted in Resene Curious Blue, a perfect blend of coastal colour with the bright flair that Peter is so drawn to. The lodge is a favourite with large groups looking for a family-friendly getaway.
The property proved the ultimate canvas for the former house painter. There's an 87-bed dormitory with lounge, dining and commercial kitchen, a hall that he's converted into a chapel as the camp's actual consecrated chapel (The Chapel of the Holy Spirit - Te Whare Karakia o Te Wairua Tapu) has retired and a lodge. It's a space that's growing by the month, with a second 1920s character bungalow building arriving and a fishing lodge within a few weeks.
As quaint, tiny baches increasingly give way to sleek, modern homes, Sea Esta stands out not only for colour but Peter's creative energy. "Not only does the Resene paint go a long way, but the colour lasts thanks to the UV protection. I've used Resene paints for years, including the range of special effects paints when I was a house painter - they made me feel like Michelangelo."
He's used some decorating techniques he learnt as a house painter to purposefully age the look of the paint.
"Washing the walls with a bristle brush gives it an antique look that makes the colour pop and fits with our overall theme."
Peter has never shied away from colour but notes that going as bright and bold as Sea Esta needs planning. "You have to be careful as it's easy to take colour and make your house look like a kindy." He recommends choosing a key colour, then building a colour story from there.

Peter is never contained by colour - he often experiments and plays, discovering new techniques and shades. One such example? He blends Resene Bright Spark (above left) with a dash of Resene Kamikaze to achieve the perfect earthy tone (one he compares to Resene Tulip Tree).
With Peter running out of blank walls on the exterior, it's time to turn his paintbrush and Resene colour swatches to the interior. However, he does have one more project in mind. "I'm going to hand paint the roof to look like tiles, in a mix of Resene Florentine Pink and Resene Wafer, with a grey - perhaps something like Resene Athens Grey."

Resene Bright Spark (with a touch of Resene Kamikaze) is a perfect background for one of Peter's secondhand finds. The wagon wheel was painted when Peter purchased it, but it's a similar shade to Resene Koru.
When he puts down the paintbrush, he picks up a spade. Peter has transformed the gardens into a lush oasis, with further pops of colour thanks to Australian Firewall trees and cherry blossoms. Since opening they've shared their place with family groups, weddings, hobby groups and many, many children. "The camp is a space of solitude, of games of volleyball and kids laughing and carrying on" says Peter. "It's what it's all about. We haven't done this to make a fortune, but to keep this place about people."
For more information visit, www.seaestacamp.com.