►
◄
latest
habitat tv
blog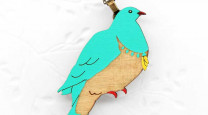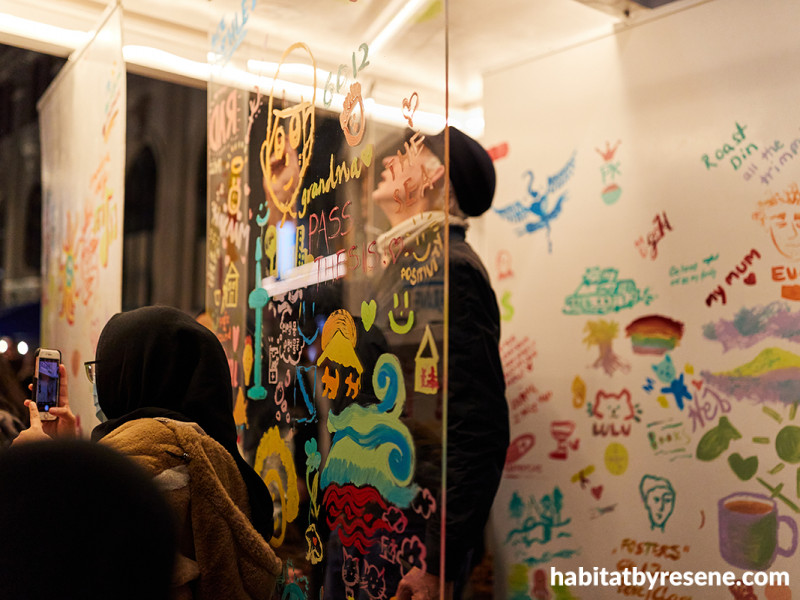 Artweek 2021 is here to add a pop of colour to Auckland streets
04 Nov 2021
A splash of colour is hitting the streets of Auckland during Artweek 2021 in November. Artweek Auckland is an annual festival that celebrates Auckland's vibrant and diverse visual arts community. With a week of inspiring and creative events and exhibitions held from 5-14 November, Artweek is sure to once again wow passers-by and art fanatics alike.
Last year, many Aucklanders will remember Matt Liggins' popular temporary structure where he gave out 'free happy art'. With an aim to make this year's Artweek just as fun and engaging, Matt is supervising other creative projects created by the students of the University of Auckland.

Matt Liggins' installation for Artweek in the past few years has delighted the public with hand-drawn pictures.
Architecture Masters students Philip and Yeri are just some of the many artists creating installations for the Urban Art Village under Matt Liggins' supervision. The pair have designed a creative project called The Evergreen; a small planting workshop for the public to plant their own seeds to take home. "The idea is to spread greenery in Auckland city and raise our awareness about sustainability," says Philip. "There is an element of surprise as you won't know what plant will be sprouting.
"We look forward to being out there with the public, seeing all our projects realised and creating memorable moments for people. Artweek is an amazing thing for young designers to aspire to, and we are happy to be part of the art culture of Auckland."

Philip and Yeri's project 'The Evergreen' will teach the public about sustainability. Their prototype (above) will be brought to life with Resene wood stains and will be part of Auckland's Urban Art Village.
O'Connell Street in the Auckland CBD will be the site of the Urban Art Village and you can learn more about Artweek here
Top image: Jack Wu's Artweek installation during 2020
Published: 04 Nov 2021