►
◄
latest
habitat tv
blog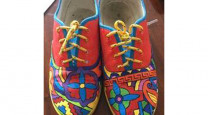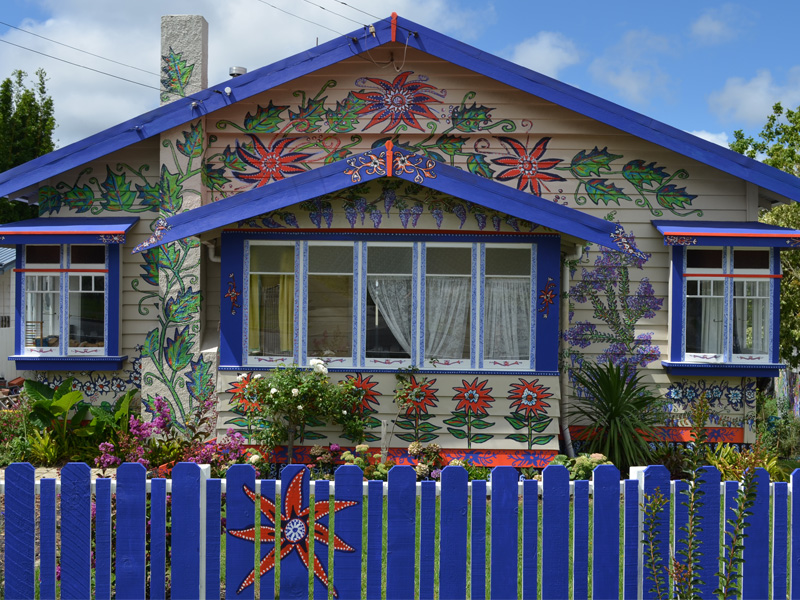 Brigid discovers her flower power
30 Mar 2017
A love of flowers and the desire to bring joy has resulted a magical house scheme for this Whangerei homeowner. Brigid Sinclair loves flowers, so armed with some Resene testpots and litre-tins of paint, she spent the summer decorating the outside of her house.
Says Brigid: "I love flowers! They remind me of the unexpected magic that can pop up in life. To live in the moment, to be mindful of all there is around me and to appreciate it."
Brigid felt the urge to embark on a project between a break in her duties as a choir director, so woke up one morning and decided to paint the house.
After many years of sole parenting four sons and renting, Brigid bought a house with the help of doctor son Oscar Lyon. "He delights in showing his peers photos of the house, saying 'this is what happens when you buy a house with your mother then leave the country'."
Brigid began fairly conservatively with a limited colour palette and a flower motif stencil made out of cardboard. But encouraged to paint a vine up the chimney by another son, she began to paint more freely. She worried about her level of artistic talent but thought "I could always sand the whole lot away if I didn't think it good enough."
Her initial concern about what her Morningside neighbours (and the council) would think was eclipsed by the joy of the creative process. She needn't have worried; the reaction from the public has been overwhelming positive. People stop in the street to compliment the house, and it is now a community-wide talking point.
"It just goes to show that people are craving colour and freedom. and a bit of simple joy."