►
◄
latest
habitat tv
blog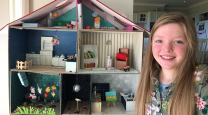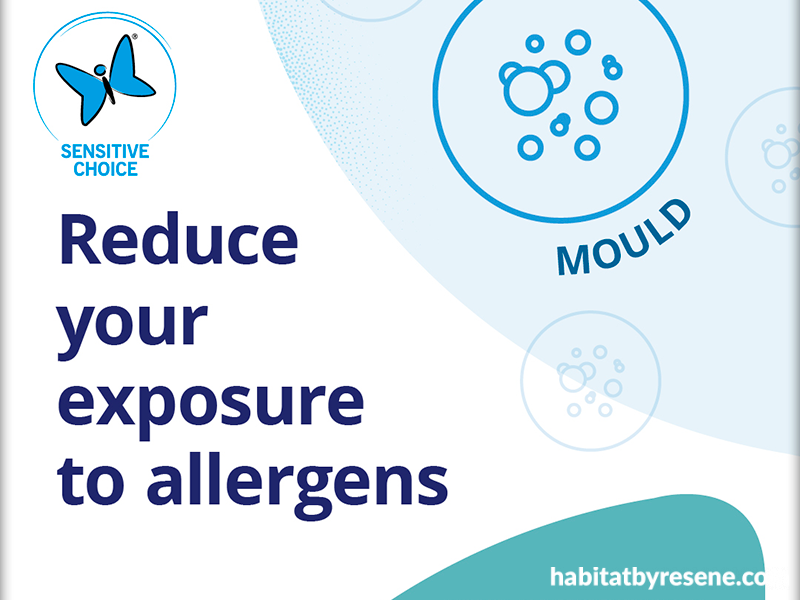 Can you name these six common allergens?
09 Jun 2022
It's World Allergy Week! Did you know that there is a connection between asthma and allergies? It's important to reduce your exposure to allergens, as much as possible.
Allergies are incredibly common, affecting one in three New Zealanders at some point in their lives. The most common are caused by airborne allergens like pollen and house dust mites.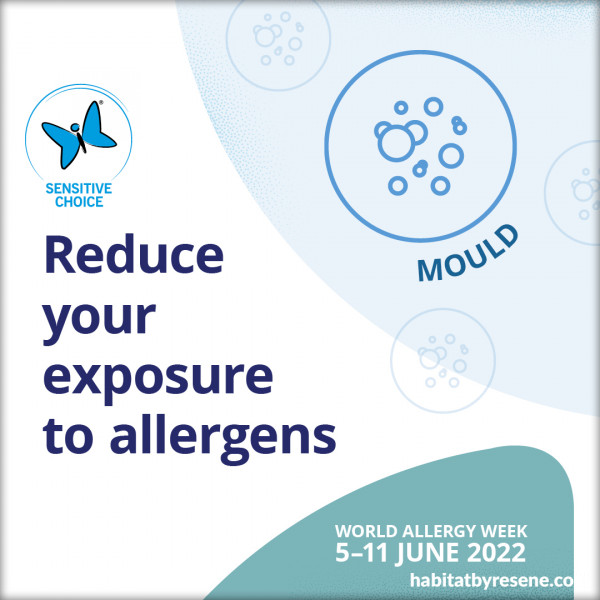 Resene is proud to be a Sensitive Choice partner to help people living with allergies. The organisation's key message this year is: Reduce your exposure to allergens. It helps if you can name what they are:
Mould: When a mould source is disturbed, small particles called spores are released in the air, which can then trigger asthma and allergy symptoms.
Pets: Cats, dogs, guinea pigs, rabbits, horses, mice and rats can all trigger asthma and allergies in some people.
Pollen: Up to four out of five people with asthma also have allergies like hay fever – either at certain times of the year or all year round.
Smoke: Air purifiers can be effective in removing smoke from the air – look for one that has an activated carbon filter, in either powder or granular form.
Chemicals: Did you know that VOCs, or Volatile Organic Compounds are a common trigger for asthma and allergies? VOCs are types of organic chemicals that evaporate and produce gas at room temperature. People with respiratory problems such as asthma, young children, older people, and those with heightened sensitivity to chemicals may be more susceptible to irritation and symptoms from VOCs.
Dust mites: Washing bedding in water hotter than 55°C will kill mites and wash away the allergen they produce.
WAW is organised by the World Allergy Organisation (WAO), each year WAO selects a disease topic that has a need for greater public attention. It just so happens this year's topic is very relevant for Sensitive Choice.
Sensitive Choice® is an initiative of the National Asthma Council to help those with asthma and allergy sufferers make better lifestyle choices that may help them manage their condition more effectively.
The Resene Environmental Choice Approved range of paints are low odour and low VOC or no added VOC (volatile organic compounds), which helps with improved interior air quality, and many are made with MouldDefender to inhibit mould. Mould and high VOCs can be a trigger for many asthma or allergy sufferers. Look for the little blue butterfly symbol on Sensitive Choice-approved Resene products such as popular products Resene SpaceCote Flat Kitchen & Bathroom, Resene Lustacryl Kitchen & Bathroom and Resene Zylone Sheen Zero.
Published: 09 Jun 2022